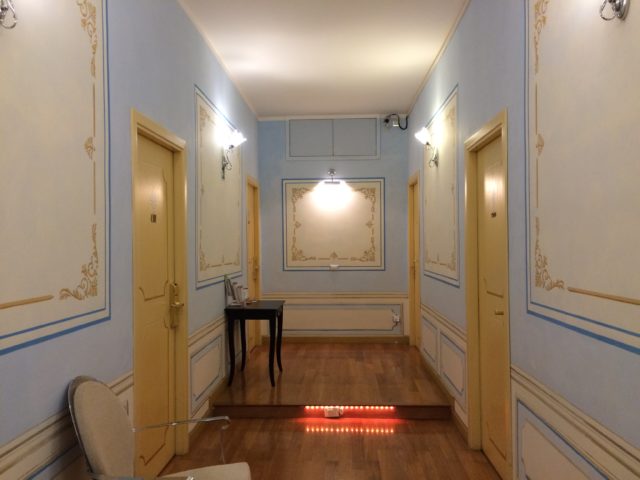 My friends recommended the Trastevere neighborhood, so I got a room there for my last night in Rome. They loved the area and wanted to move there. I could instantly see why. It was the first place I visited where the Italian people were out of their tight jeans and puffy jacket uniform. The homogeneity of Italy was less pronounced, and there were people with pink hair, gay couples and POC.
I had the Uber driver drop me off at Paris, a restaurant where I wanted to lunch. But they are so popular the sign-up sheet was filled right until closing time. I wandered towards the road and it looked really desolate. It was one of those "Why didn't I have the driver wait? Why am I here? Why is my luggage so heavy?" kind of moments. I serendipitously stumbled upon Cave Canem. I was seated in a cozy basement dining room with brick walls and white tablecloths. Everyone was chatting away in the bustling room, and I found the rhythm of the language comforting.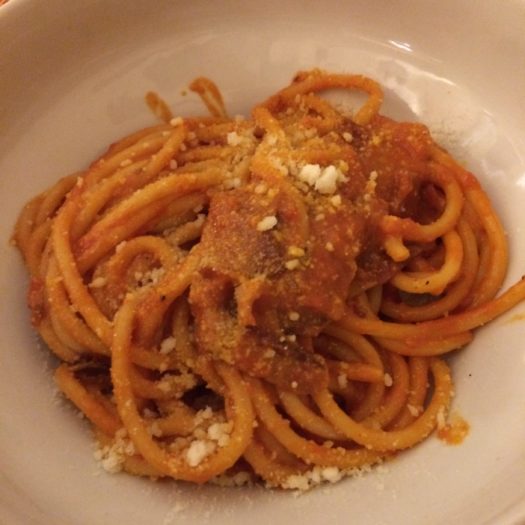 I had not yet tried Pasta Amatrice, which is a Roman specialty. I also ordered an artichoke, Roman-style. They are very delicate young artichokes that are fried, and even the thistles are tender. That is one dish I have never seen replicated. The Pasta Amatrice was bucatini with guanciale, or cured pork cheek, and Pecorino from, unsurprisingly, Amatrice.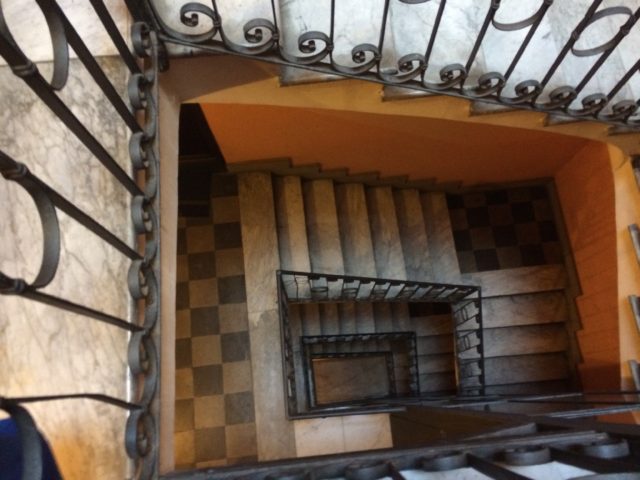 My room in Trastavere had a staircase even more formidable than the room we had stayed in near the Vatican. Thank goodness there was an elevator. A scary elevator, but an elevator nonetheless. The room was comfy and served its purpose for one night. I might have felt claustrophobic if I had been staying for a long time. There was a giant bath, though, and the hallway was cool. I wandered a block up to the Piazza San Calisto and snagged the last available table at Cajo & Gajo. It was a hip little place with good pizza.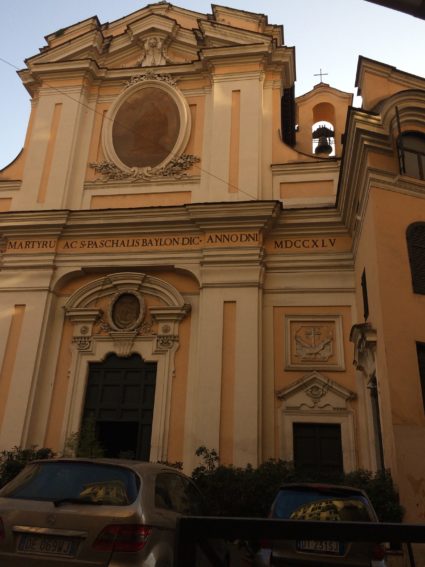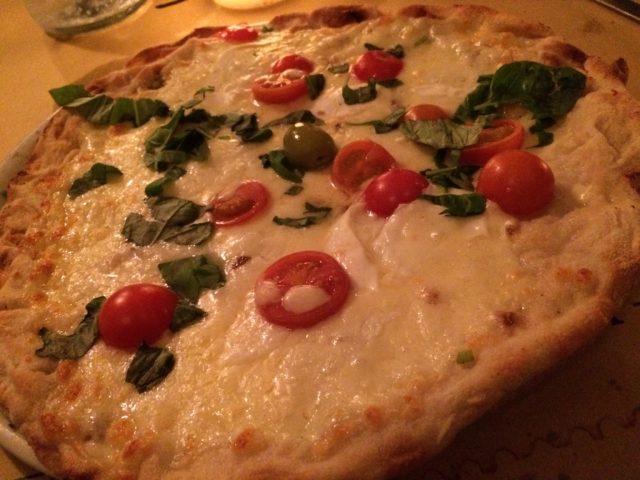 For dessert, they passed around a huge jar of shortbread cookies. I fell in love with those cookies and when the server noticed my ardor, she offered to take a picture of me with it. Thanks for the great time, Italy! I hope to see you again!