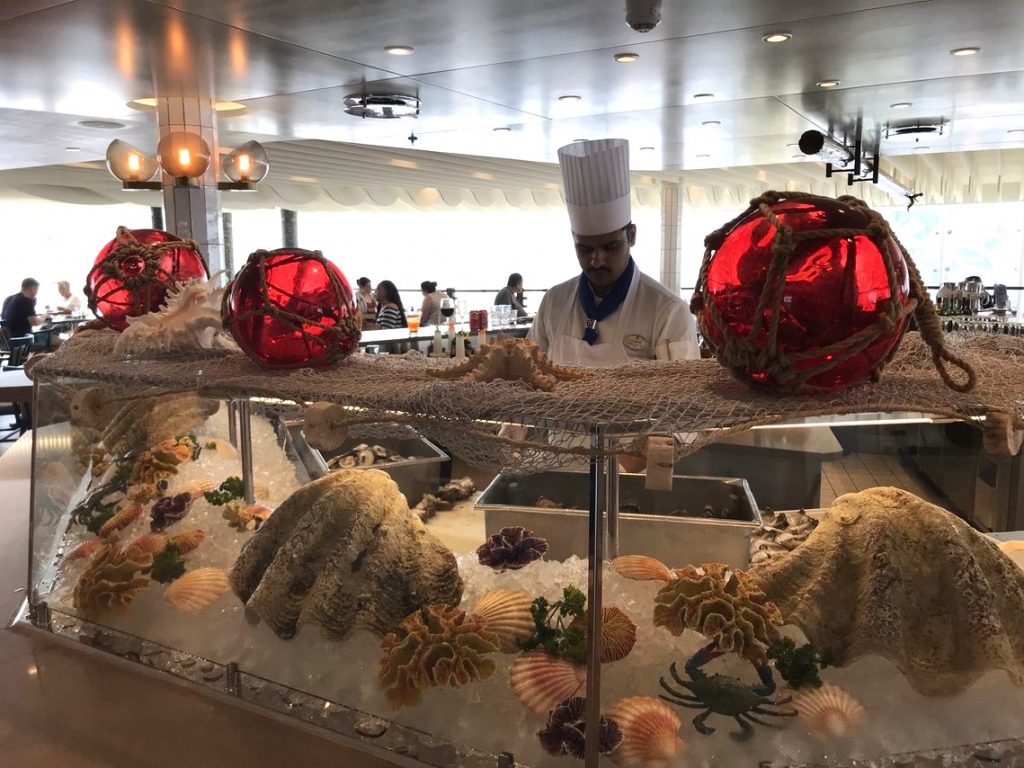 For one of my lunches with the meal plan, I chose Hooked Seafood. They had a huge oyster bar, with a friendly man busily shucking. Even though I don't usually eat oysters, I'm a fan of the aesthetic.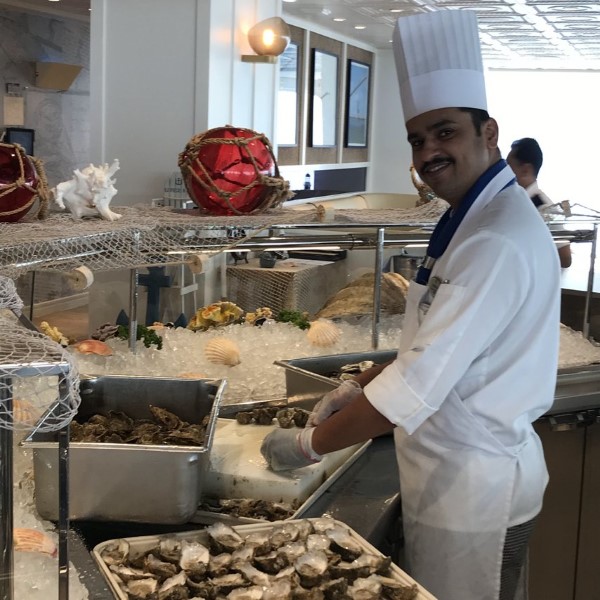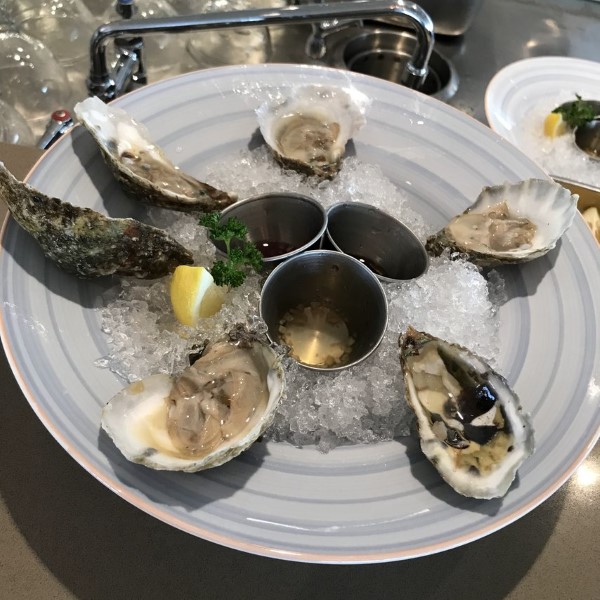 I liked the decor. I would kill for some of those big glass floats.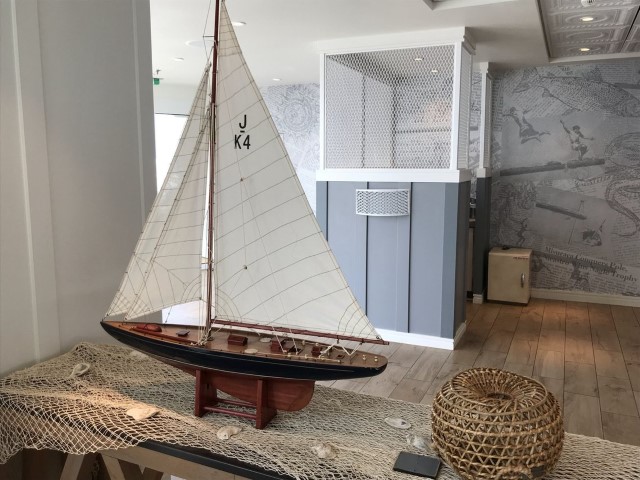 Upon being seated, you were served a big, flaky cheddar biscuit to bring on those eastern seaboard vibes.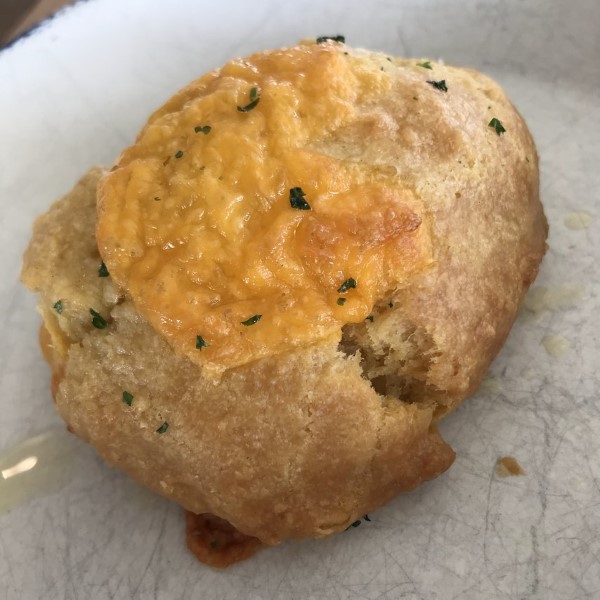 I chose clam chowder for my first course. It was good, but nothing will ever measure up to The King's Head chowder.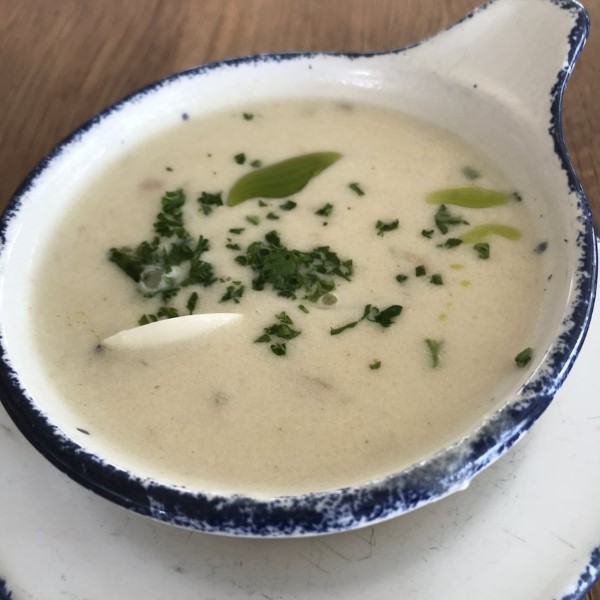 I wanted two mains, and one of the things about cruise ships is that you can order as many things as you want. My server told me it was discouraged, but that he would make an exception. Both dishes had an original twist. The lobster roll was seasoned with lots of Old Bay. It was accompanied by the proper Kennebec chips.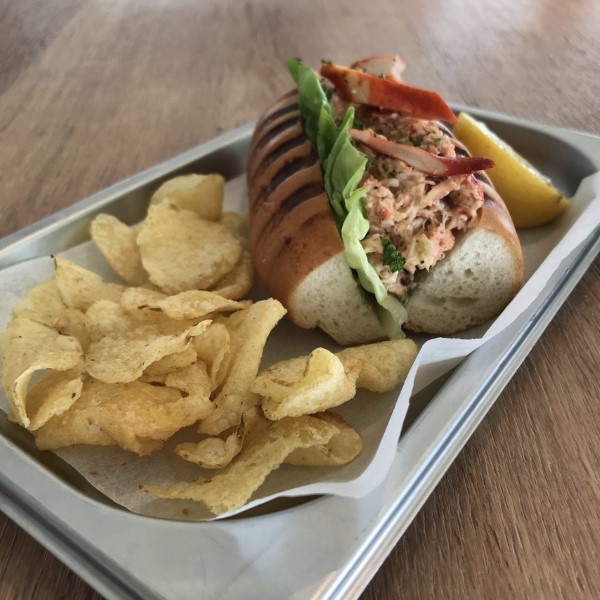 The fish and chips had an unusual coating, but I really liked it.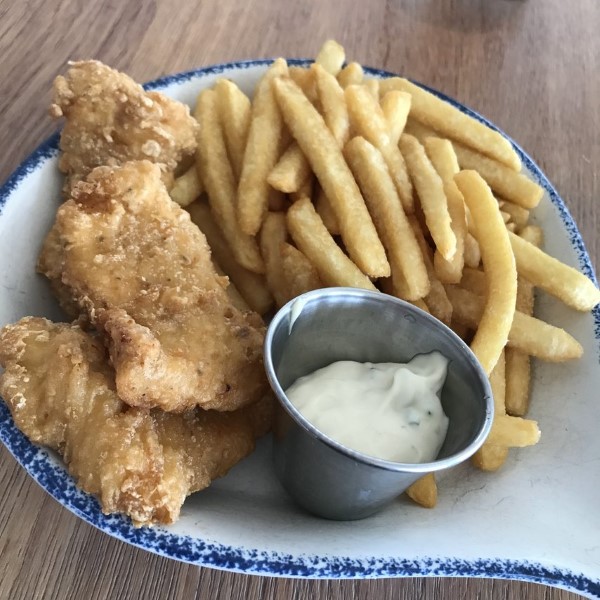 I finished up with a lovely coconut cream pie. Pro tip: They had the same pie and many of the same desserts at the buffet.