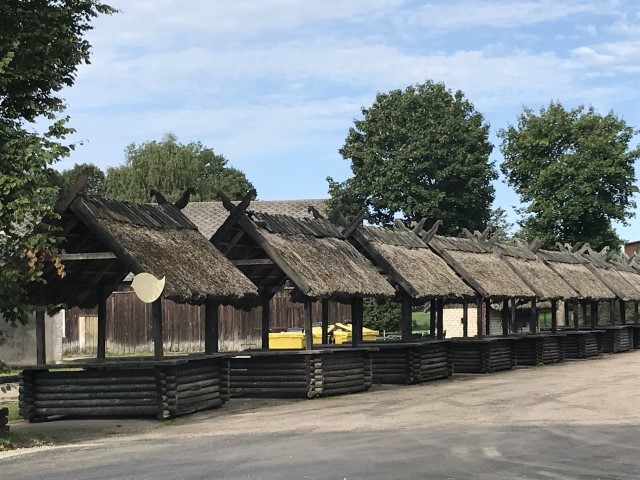 We went on an overnight trip to Lithuania, and on the way we stopped in a little Latvian town called Rucava . The visitor center was located in an old mill that Bob's grandfather used to own.
It's cool that he has an ancestral mound and places like this. My ancestors' farms and land are long gone, not that there was much to begin with. There were lots of old instruments and a random assortment of fishing equipment and a very unusual bear-like decoration.
A very pagan-looking partier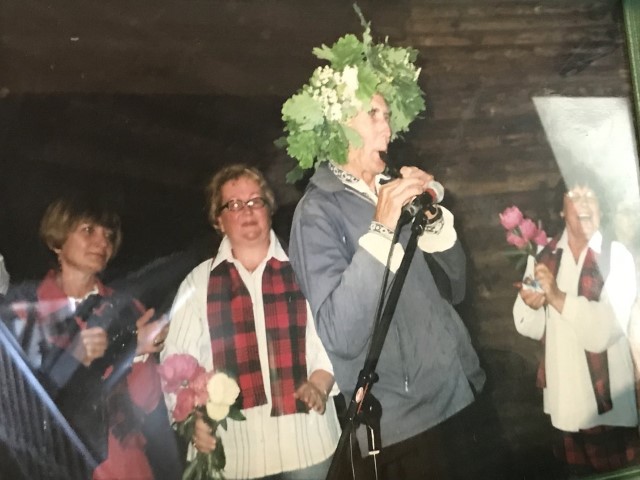 I am peasant. I make the rye bread. I bring to castle.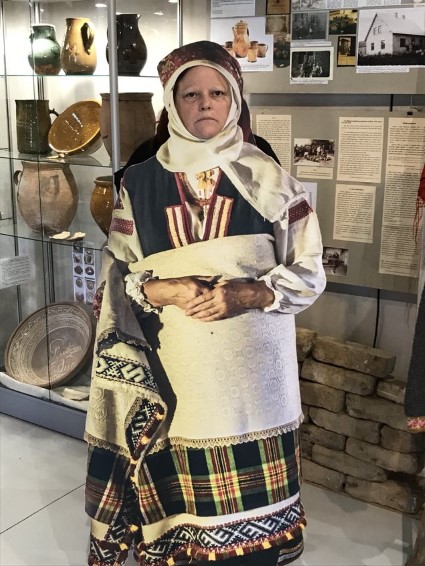 On the upper floor there was an art gallery displaying the cool collage artworks of Agita Laugale.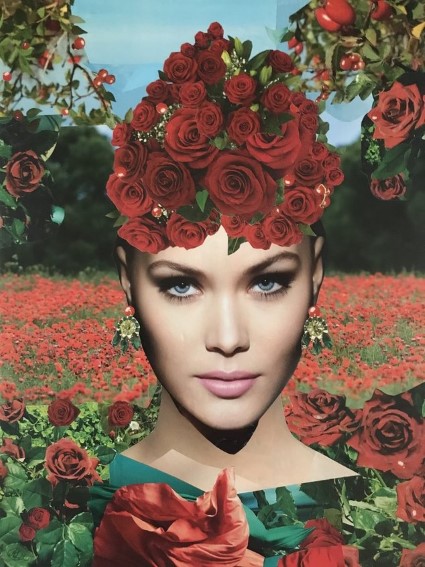 View from the upstairs windows
As we drove, we counted 15 stork's nests. On the way back, on a different route, there were 24.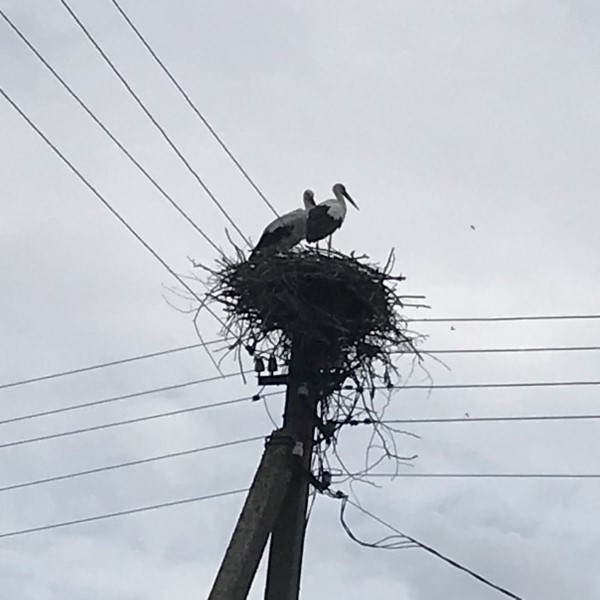 People even have plastic storks in their yards instead of the plastic flamingos Americans love.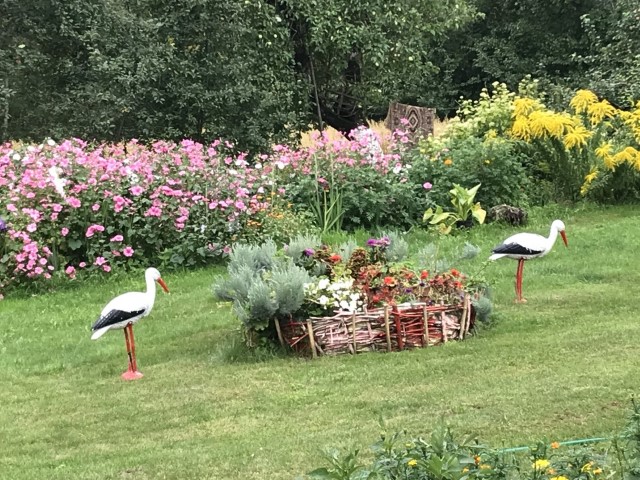 We stopped in a small Lithuanian town for lunch, and there was a weird small town suspicious vibe, like, "You ain't from these here parts, is ya?" Some of that can be attributed to it being a former Soviet-occupied country. In the first little restaurant we walked into, as Bob and I awkwardly stood around waiting to be seated, a woman came out of the kitchen and screamed at us in Lithuanian. Then Bridin came in, and I suggested we find somewhere else to eat, as we had just been yelled at. Bridin pointed out the screaming coming from the kitchen, and in an effort to assure me it wasn't personal, said, "See? she yells at everybody." But it takes around an hour to be served in Baltic restaurants, and I didn't want to spend all of that time listening to screaming. We found a nice little pizza place around the corner. Pizza in Eastern Europe is pretty dependable.