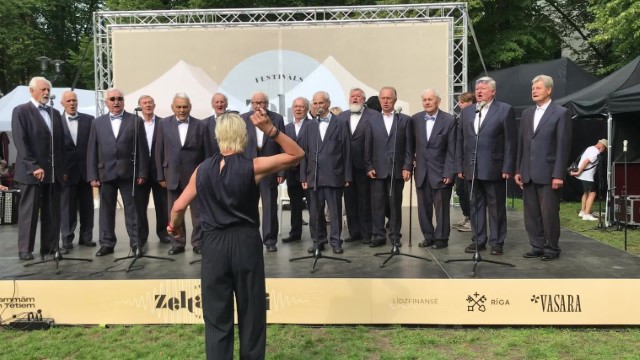 This is my third trip to Latvia, and Bob's seventh. We were able to upgrade to Economy Plus, which was awesome. Unfortunately, they make you walk through Business class and see their cool little pods, which makes your section not quite as exciting. But we got priority boarding, what seemed like way better food, and a little cabin with only 24 seats.
There were individual loungers that leaned way back and had a footrest pop up. We chose the bulkhead so we had extra leg room for Bob's super long legs. I spilled a Diet Coke all over my seat and moved to an empty middle row to try to lie down, but the armrests of the loungers don't go up, one bummer. I was unable to sleep, so by the time we landed in Riga I was totally discombobulated.
Bob's mom had gotten us rooms in a Hampton Inn, and it was way nicer than the chain in America.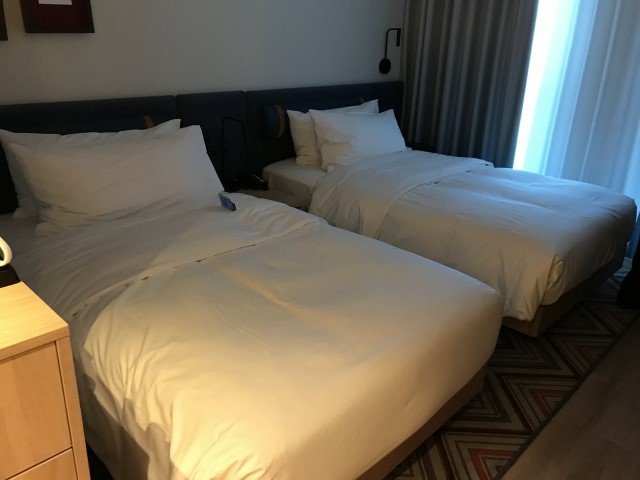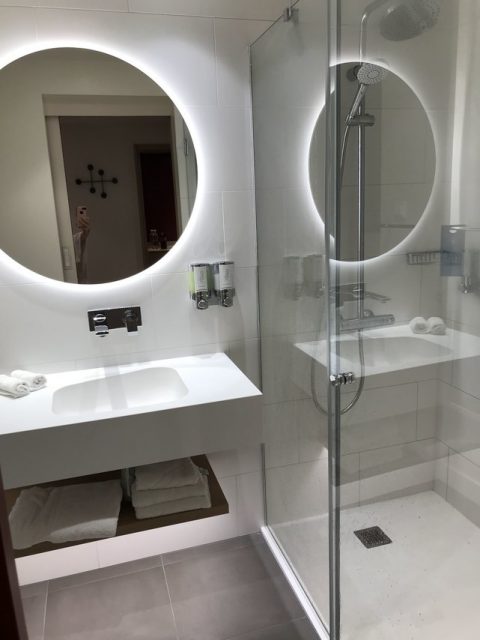 We had dinner there, which was surprisingly good. We split a burger and I ordered pasta with bacon and onions, which Bridin once told me was very Latvian. When it arrived, she stated, "Latvians call ham "bacon."
I said, "So do Canadians."
The next morning their buffet breakfast was awesome. American hotels need to learn from this. Most European places have cold cuts and sausages that are basically hot dogs. The Hampton Inn also had all of the makings for an English fry-up and fresh peach-filled pastries that were divine. They seem to think Americans eat vegetables at breakfast too.
The next morning, we toured Riga, serendipitously happening upon a little festival in the park. Local senior centers were performing, and it was awesome! Latvian folk dancing is very much like Scottish Country dancing. And any moves that weren't the same as Scottish Country Dancing, I recognized from square dancing and Ballet Folklorico. I wonder if folk dancing is pre-wired in the brain like language is.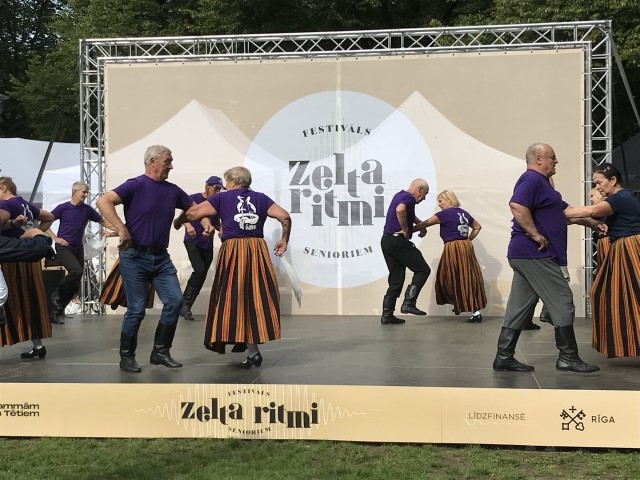 There was a little market selling jewelry and crafts as well as refreshments.
Cherry – Cannabis Beer!
I was heavily pressured by two people into eating hemp seed halvah, "There's no THC in it." "There's no sugar in it." But it had an offputting smell so I held out. Plus, if something's only merits are what's NOT in it, that's not much of a selling point.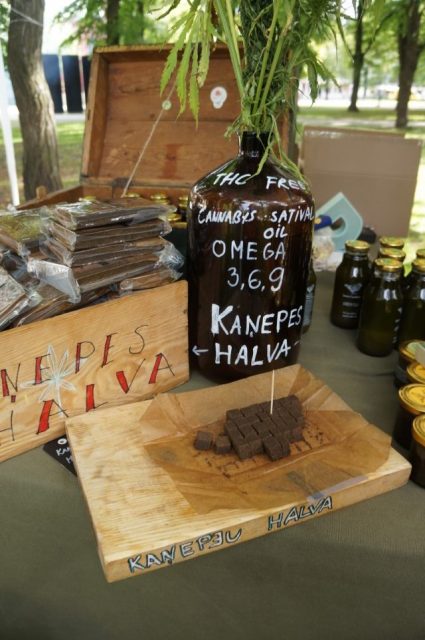 This lady made candles to look like delicious treats. I didn't buy one because I would constantly be disappointed they weren't really dessert.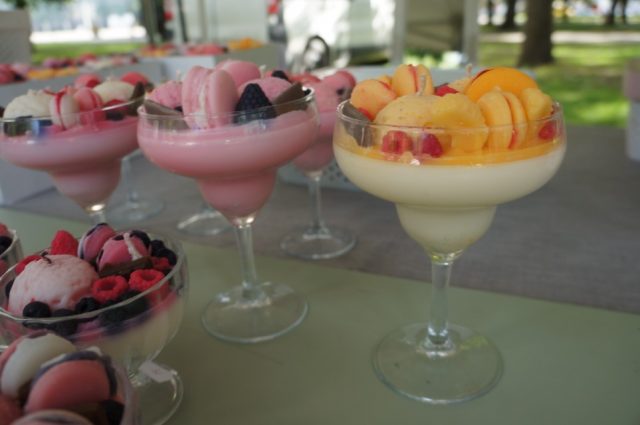 The ice cream man was very friendly. I ordered oatmeal, which was improved by the addition of caramel, but there were big, weird oats in it. Bob got sea buckthorn, which was very sour.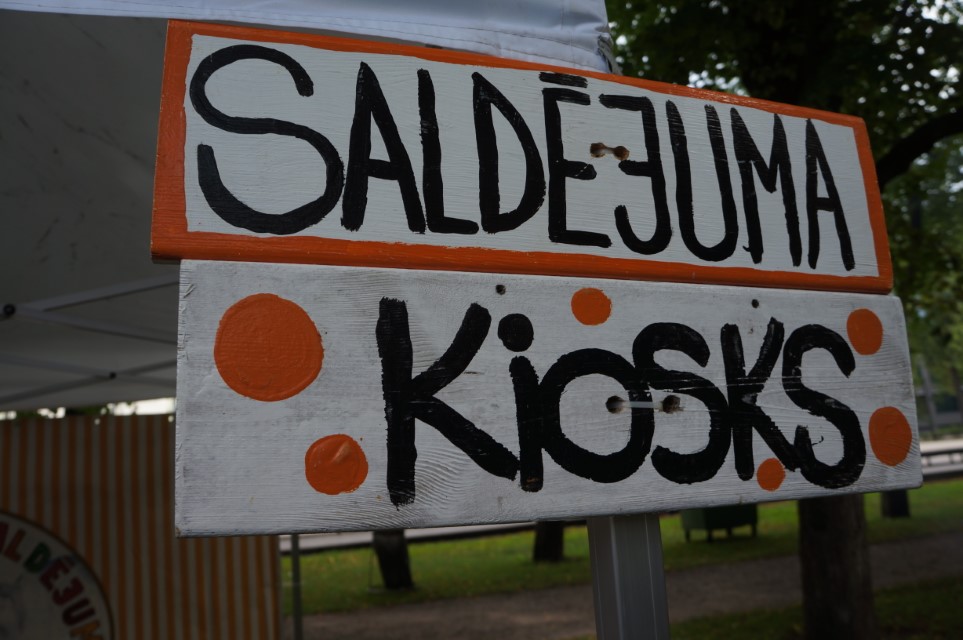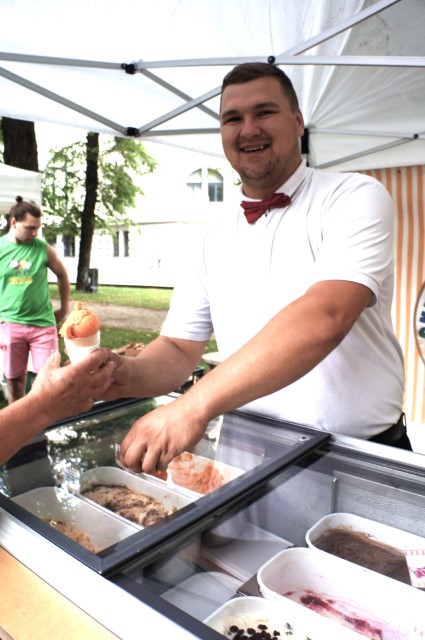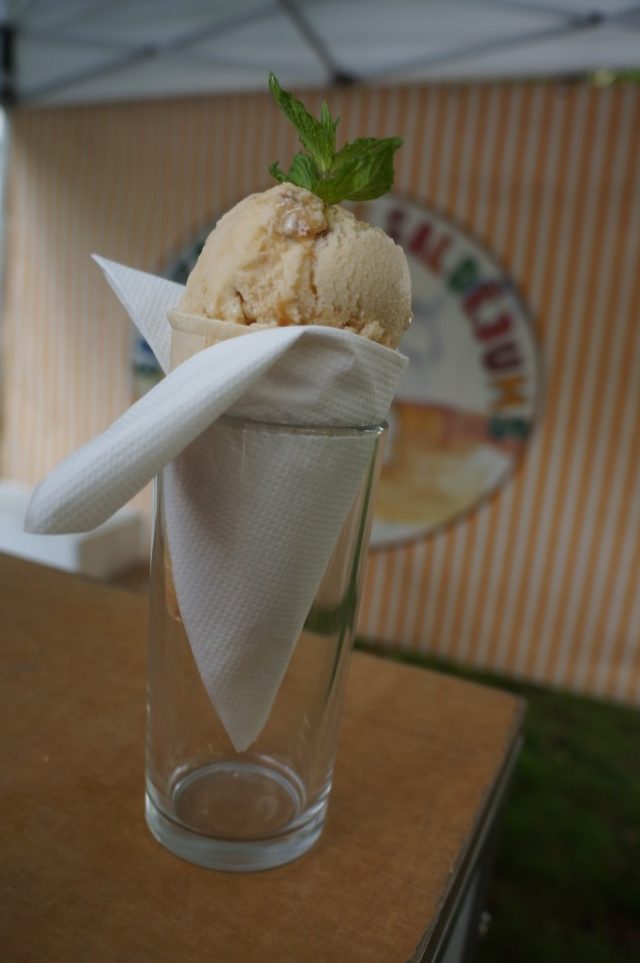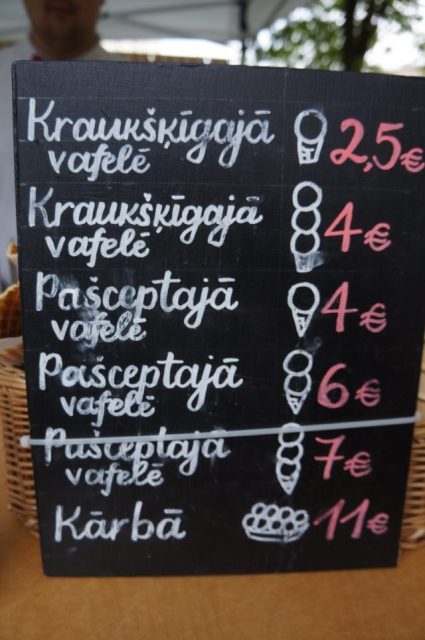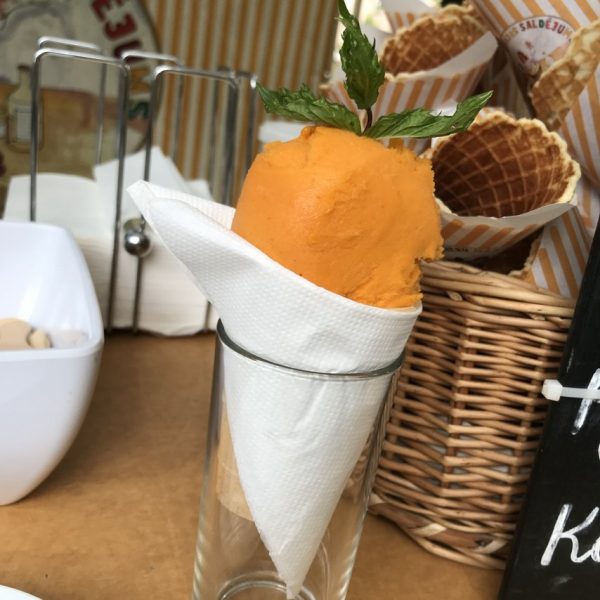 There were big cauldrons, one with borscht and one with sauerkraut. A man asked Bridin why I was taking pictures of the food. She shrugged and said, "Amerikkans."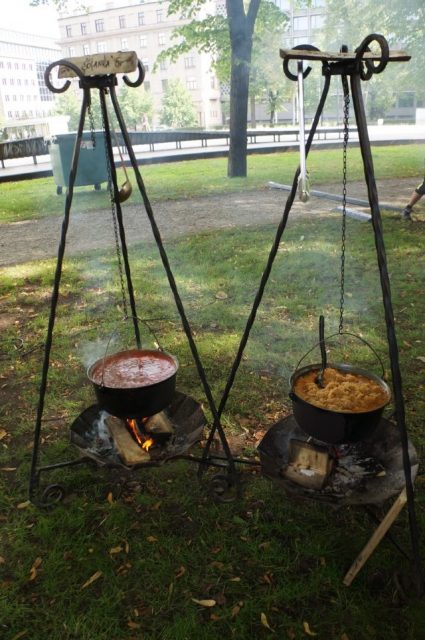 There was a monument in the park to Colonel Kalpaks, who led the Latvians against the Bolsheviks at the start of Latvian independence. Wikipedia says he was killed "by mistake" while fighting alongside the Germans against the Bolsheviks. I would kind of like to hear that story.
There was also an outdoor photo exhibit of people in the olden days. They looked a lot like my ancestors.