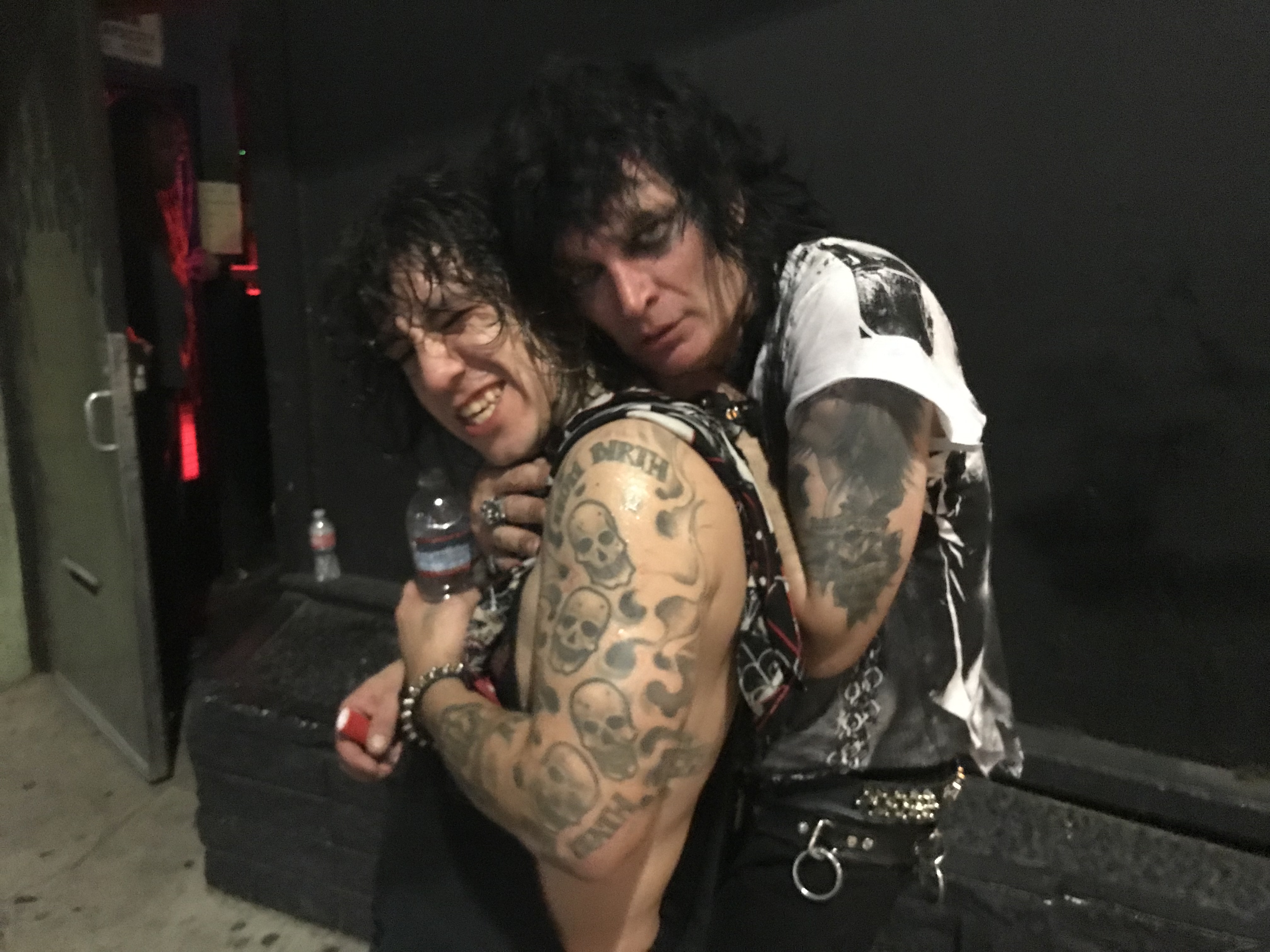 I like the Casbah, a punk dive bar in San Diego, and when I saw that the Dead Boys were playing, I bought a ticket. It's not really the Dead Boys without Stiv, but it's still amazing to watch Cheetah Chrome shred. And really, I like their songs so much I would even go see a Dead Boys tribute band. I took an Uber there, and there were three bands before the headliner, so I wandered down the street. The Crack Shack was right there, but I had that for lunch.
I had heard and read good things about Zinque. I ordered the artichokes, and they were exactly like the ones I had eaten in Rome. I haven't found anywhere else here that makes them without the vinaigrette.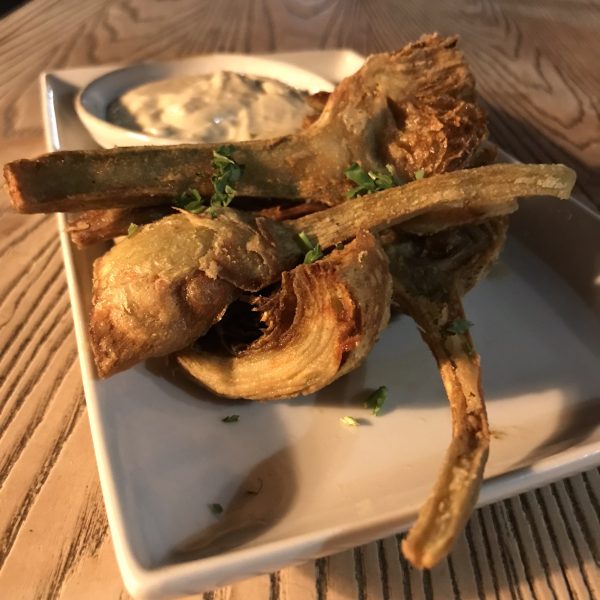 I also ordered a pasta with morels. Morels are tricky, as it is almost impossible to get all of the grit out of them. But they were pristine and delicious in this well-balanced pasta dish. I have discovered there are several Zinques in the LA area, so I won't have to travel for this delicious food again.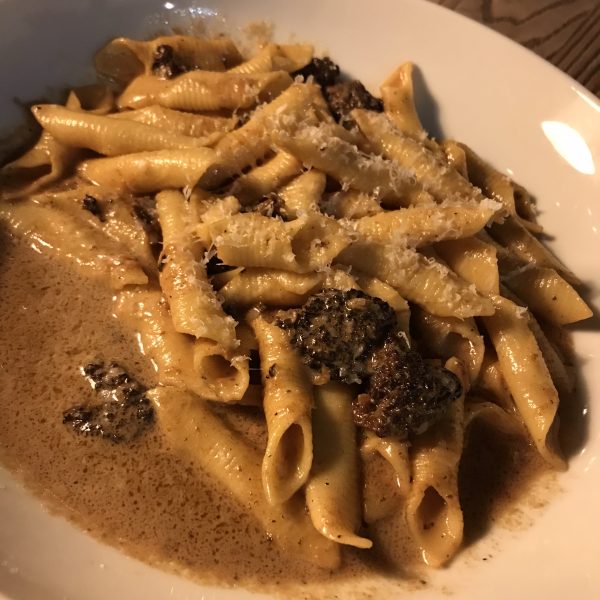 Then back to the Casbah. I hung out a lot with one of the bartenders who was really cool. We would definitely be friends if I lived down there. I caught the end of some surf instrumental band called something pinche something. It was like Lawndale and Das Damen had a baby. I stood at the front of the stage to keep my spot and some guy pushed his way through us and set a whiskey bottle on the stage. I told someone standing next to me, "He must be the lead singer. He has that vibe. Yep. Meet Jake Hout.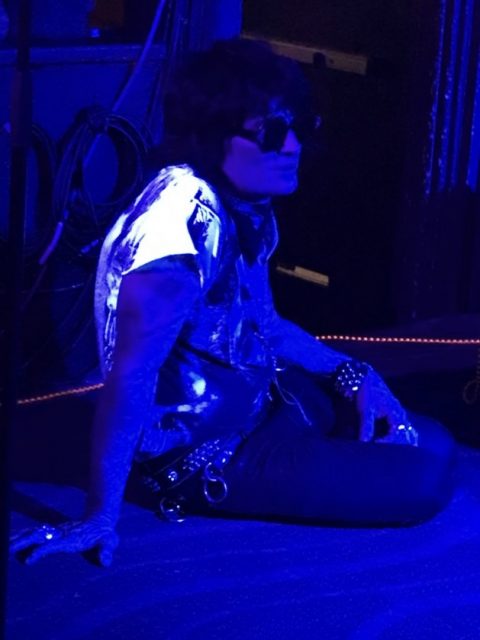 They opened with Sonic Reducer. Hout was a combo of Stiv, Iggy, Tommy Lee, Mick, and Frank N Furter. The mosh pit got crazy. After about half the set, I got slammed from behind really hard and flew through the air losing a shoe, and landing on my stomach onstage. Some guy, being helpful, stuck his arms under my armpits and lifted me off the stage, but held me in the half nelson, feet off the ground, while I hollered ungratefully, "Put me down!!!" Later the rhythm guitarist kindly retrieved my phone from behind his amp.
Jake Holt definitely won me over when he went to the ground. Gotta love a frontman rolling around in front of the bass drum.