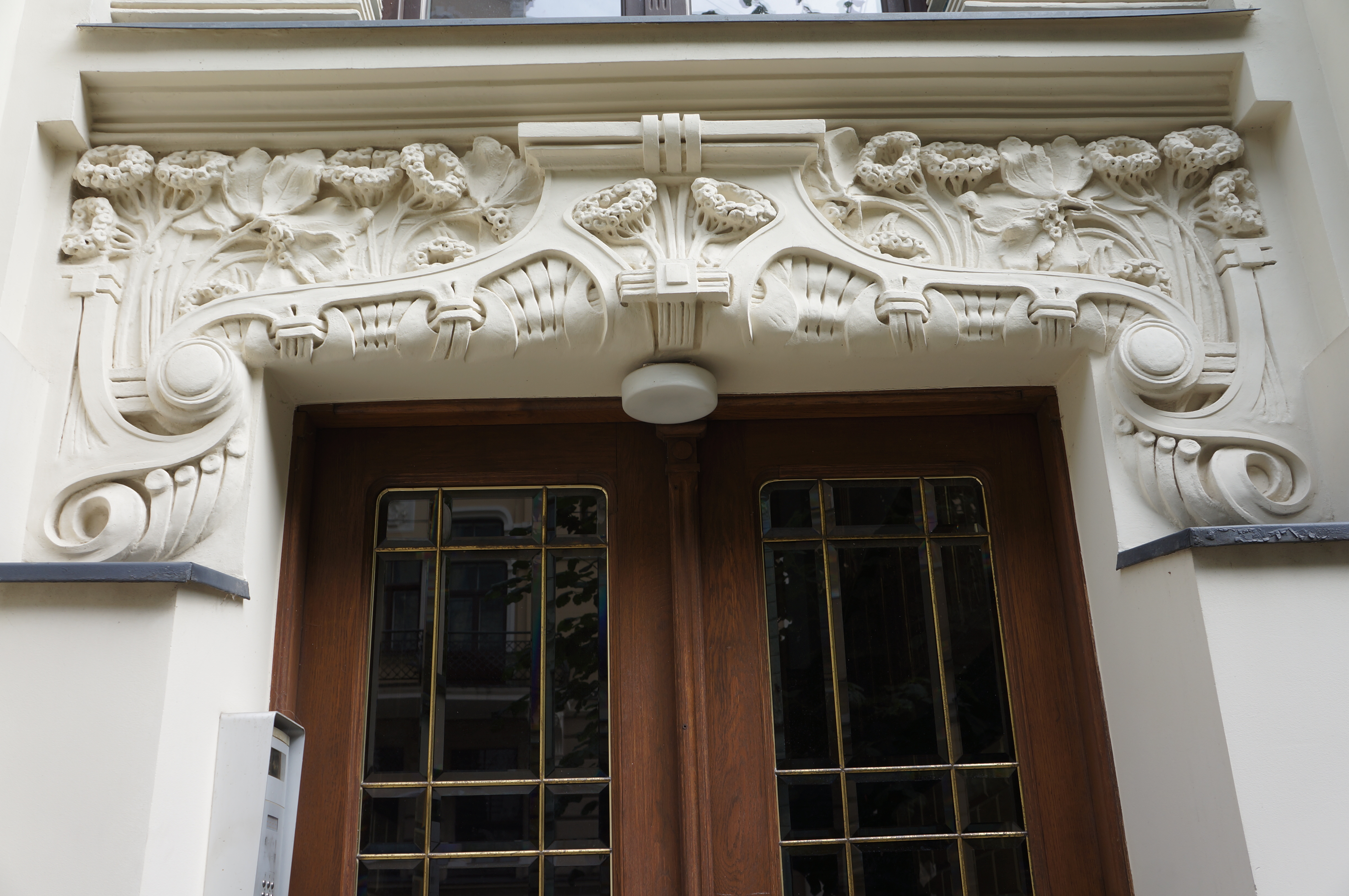 There is a large Art Nouveau district in Riga, though you can often see turrets, curvy lines, faces, goddesses and floral decorations on buildings all over the city. 850 buildings from the turn of the century (1990, the "early one."), are considered authentic Art Nouveau, with many of them protected by UNESCO.
We enjoyed the buildings of mikhail eisenstein on alberta and Strelnieku streets. it is considered an open-air museum. He was born in 1867 to a poor Jewish family in Saint Petersburg. He lived and worked as an architect for 20 years in Riga, where he designed almost 20 Art Nouveau masterpieces.
2A Alberta Street 
The building is covered in screaming faces and a more Egyptian/robot vibe, if there is such a thing. You can also pose with the cool griffins. The arches at the top are also a beautiful use of negative space.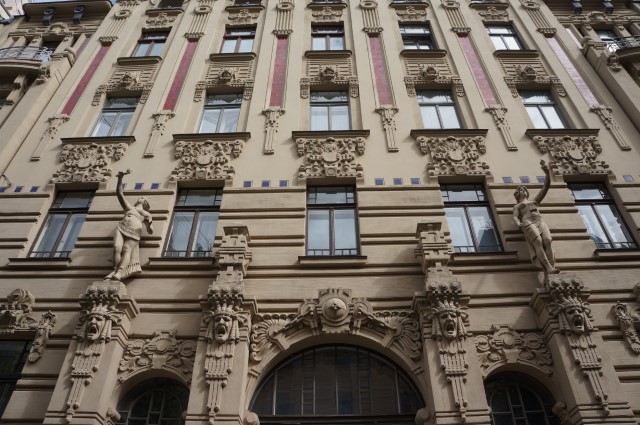 4 Alberta Street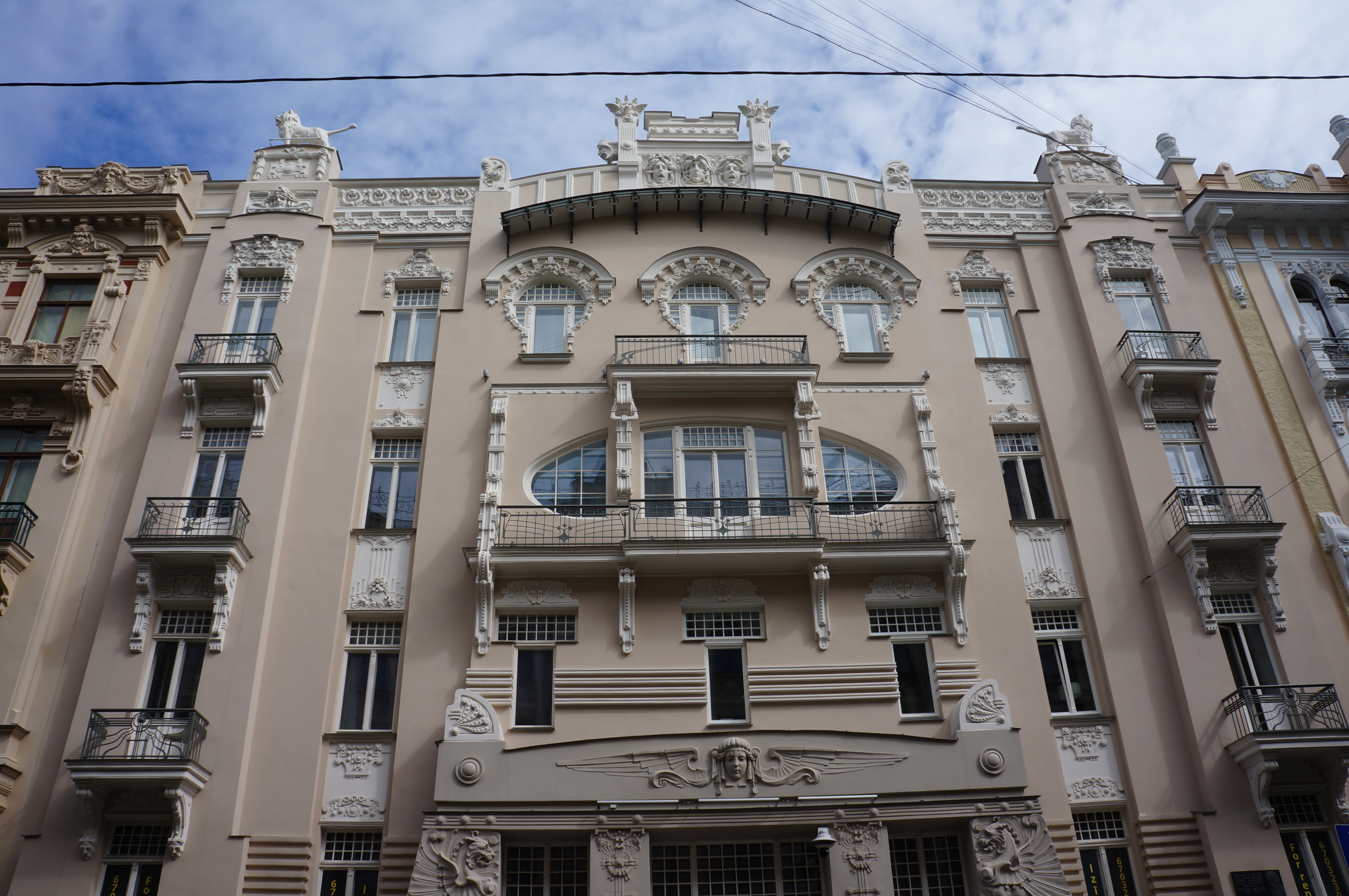 Looking much more like a confectionary than any of the others, it nonetheless features lions, gorgons and griffins. Three faces near the top appear to be deep in conversation or maybe singing.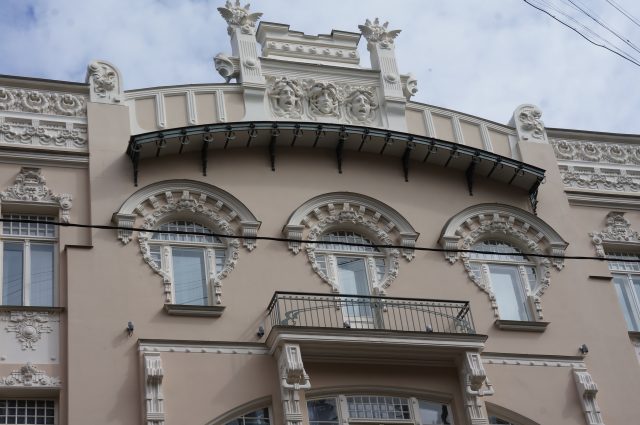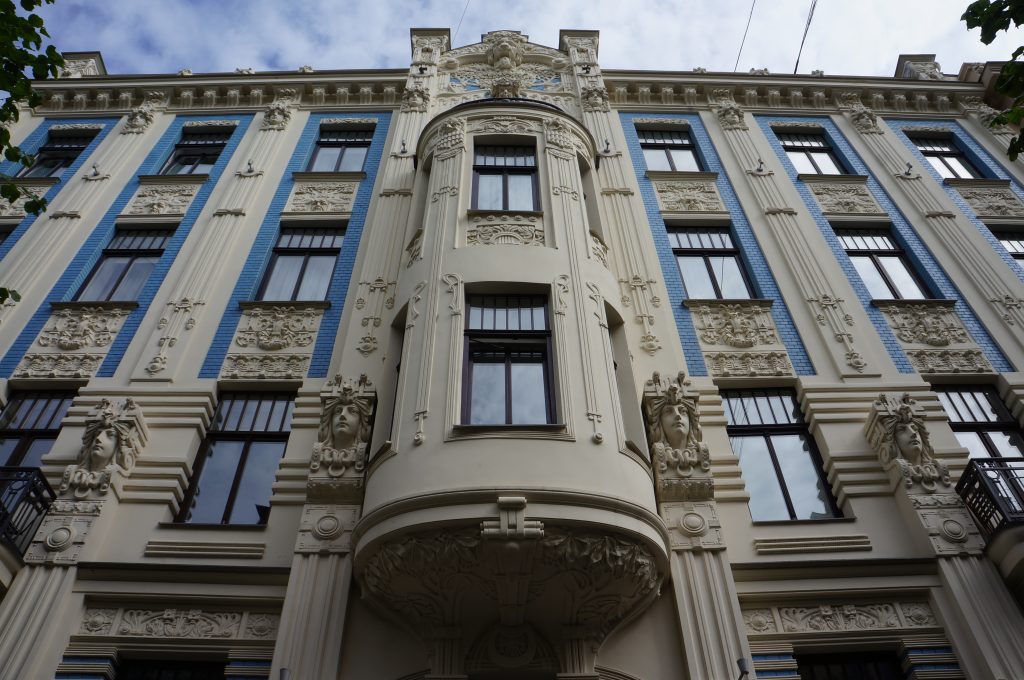 Part of a row of attached 3-story bays, with lions' heads, pelicans, flowers and trippy faces.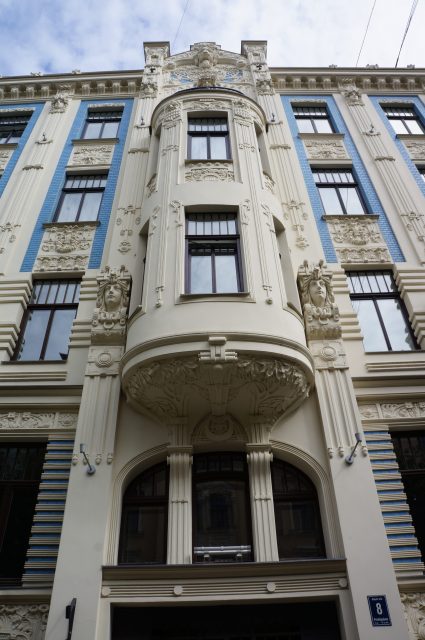 12 Alberta Street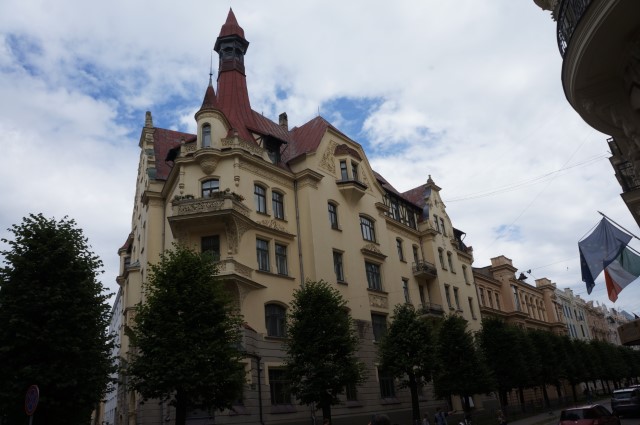 This building, in the style of National Romanticism, is way more about the turrets and I didn't get a lot of detail.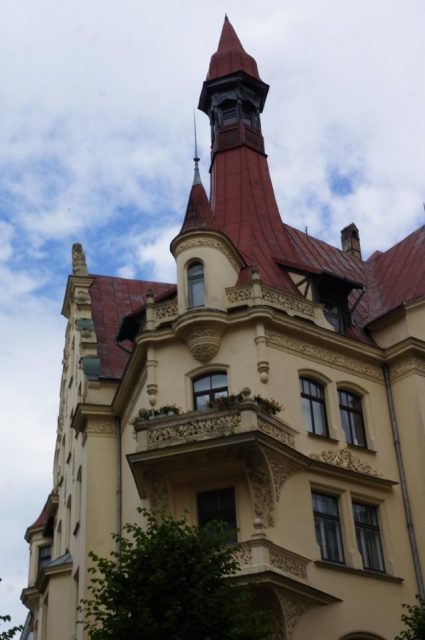 13 Alberta Street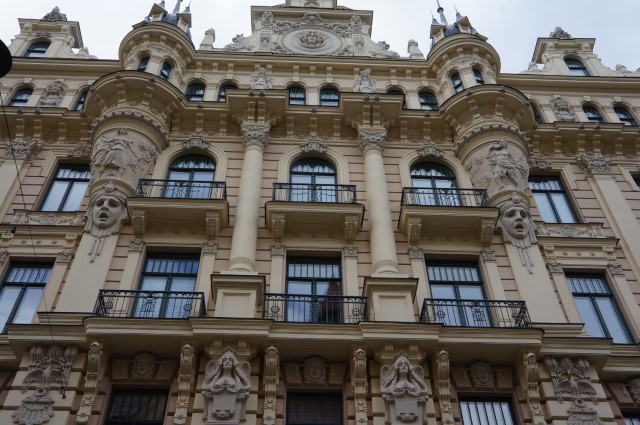 Peacocks, nymphs and satyrs frolic across this building's facade. As we approached it, Bob kept pointing out a giant face.
Where????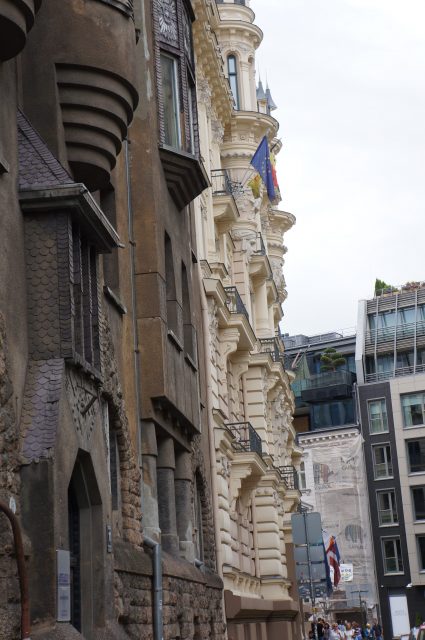 Right there, under the flags!
I don't see it!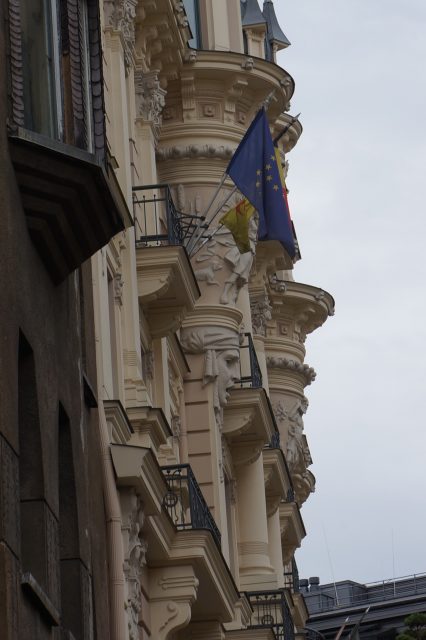 Oh!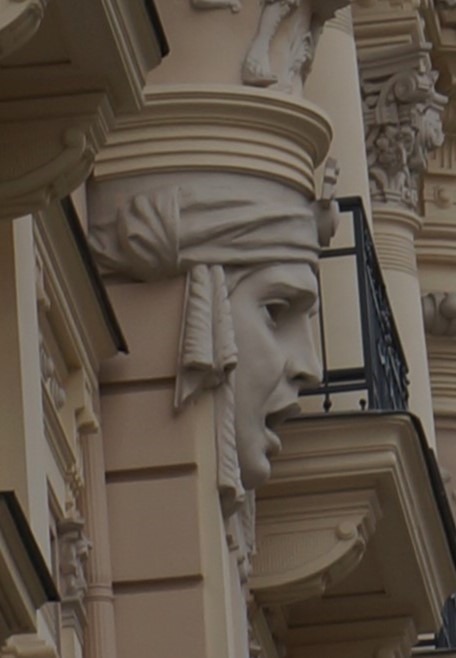 This building isn't listed anywhere, but I have photographic proof it exists. More singing people!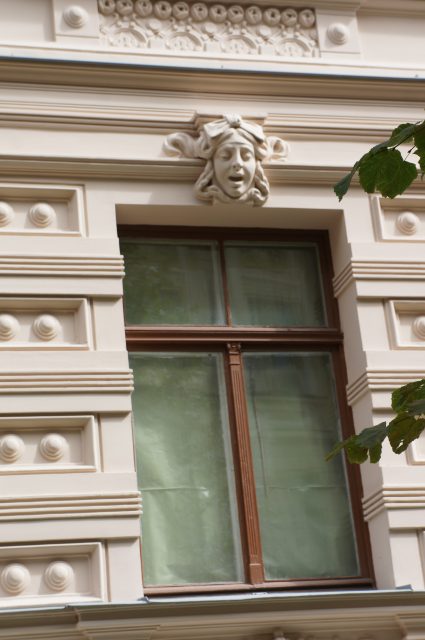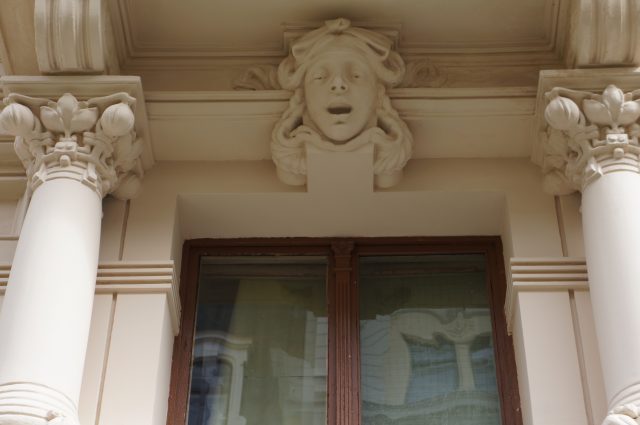 Stayed tuned for more…