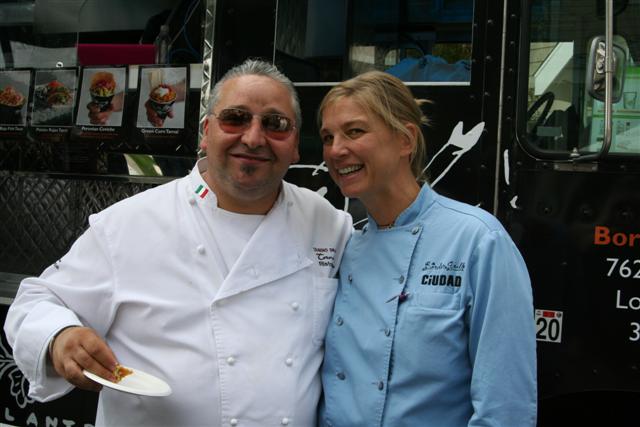 Last Sunday CBS Studios was once again the site of "Great Chefs of LA", a benefit for The National Kidney Foundation of Southern California. As usual it was a feast for the senses. The slightly overcast day didn't turn to rain and provided the relief of cool shade for chefs used to working in the heat. The set at CBS is a residential street, and the quaint porches with swings made a nice backdrop for the event.
Jamie Lauren of Beechwood (and the sixth season of Top Chef)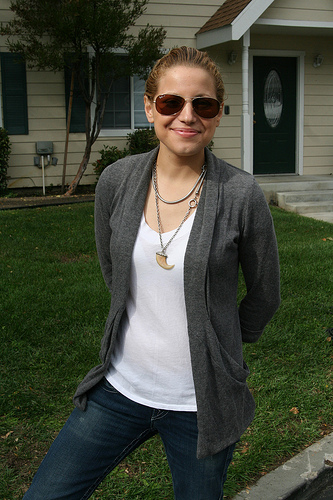 POM finally found the perfect state for its juice: frozen! so refreshing!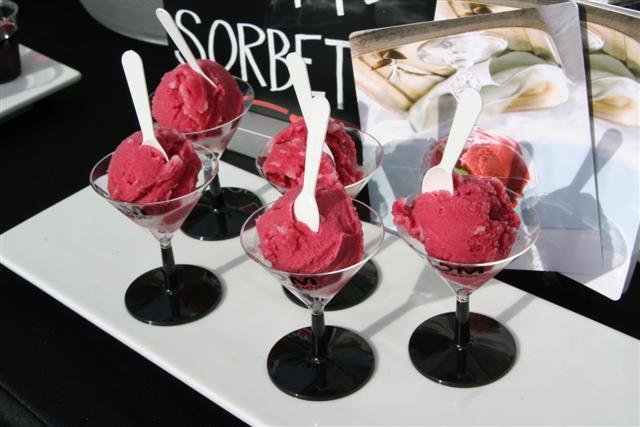 The beer chicks orchestrated the beer garden, with Duvel Green, Firemans Brew and many, many others. Everyone seemed to have a blast!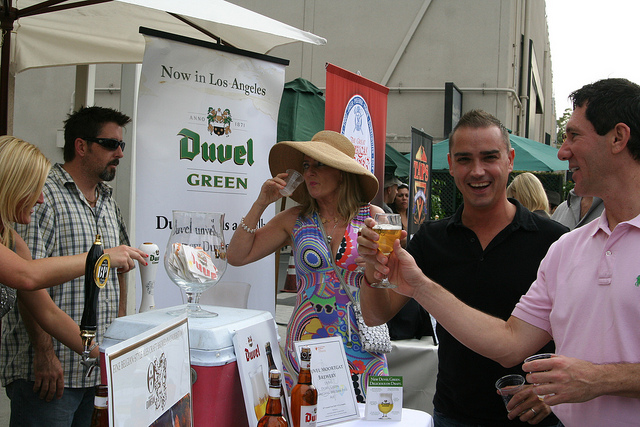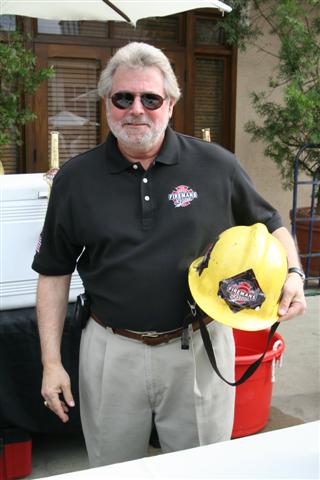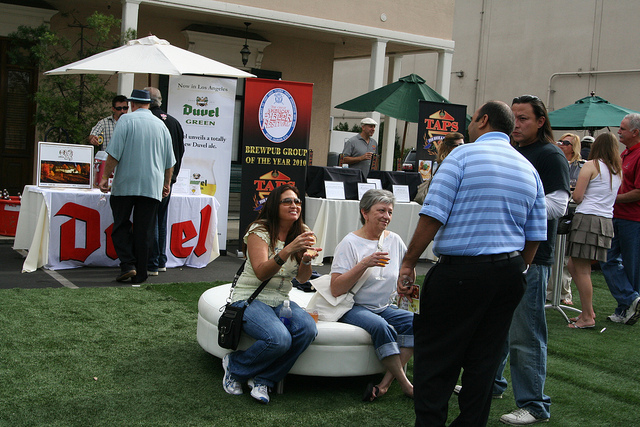 Michelle Carbone shows off her cookbook saying, "Doesn't that look delicious?" It was a bit ironic to drool over a 2-dimensional image considering where we were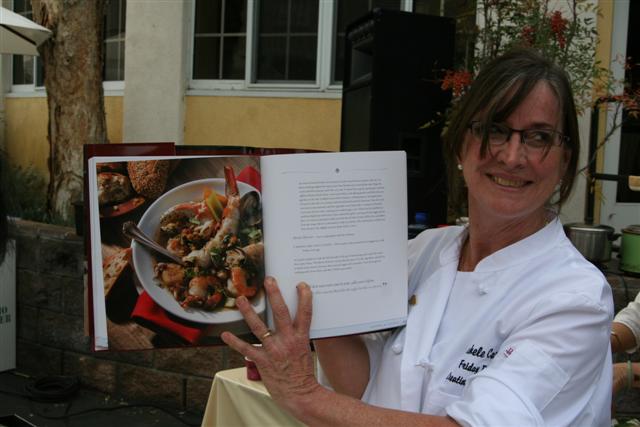 Wineries were out in full force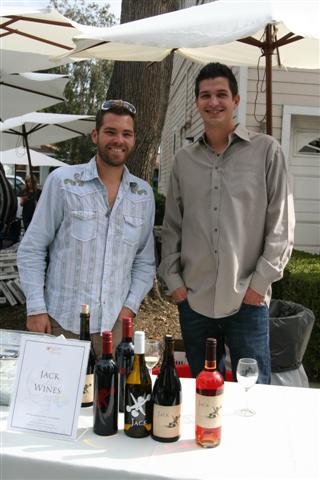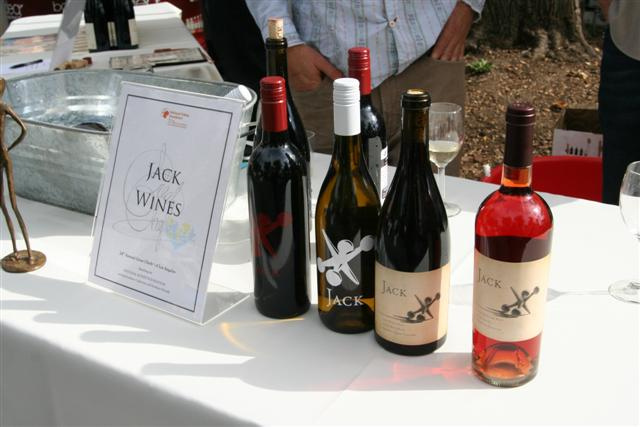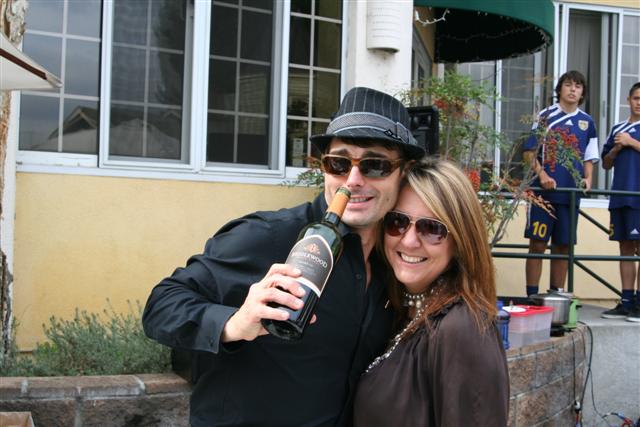 Piper Heidsieck champagne, everyone's favorite drink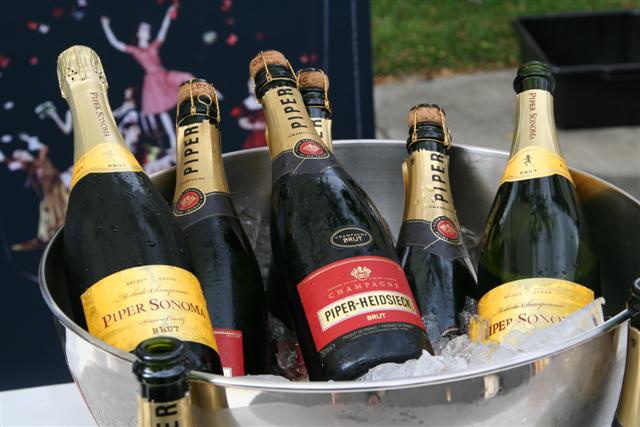 Bonadea produces aguas frescas made with agave, the old fashioned way. "Enjoy me mucho cold" Mango is especially delicious. Mucho cold.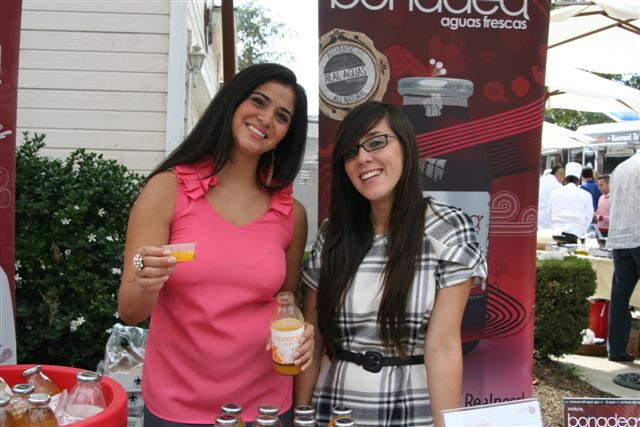 Other welcome non-alcoholic drinks were the ubiquitous Izze, which now sells 3 sugar-free flavors – yay!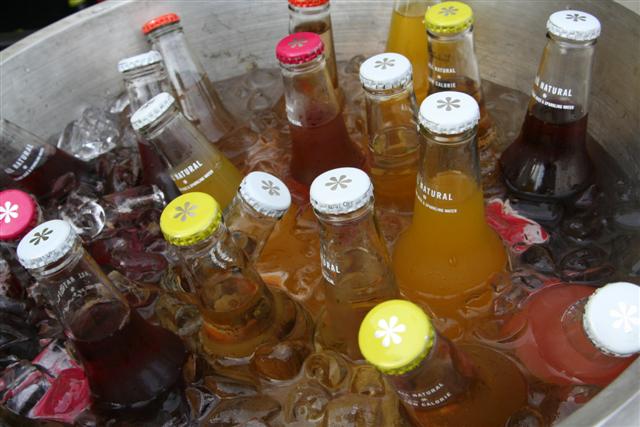 The silent auction was popular. I didn't know you could auction children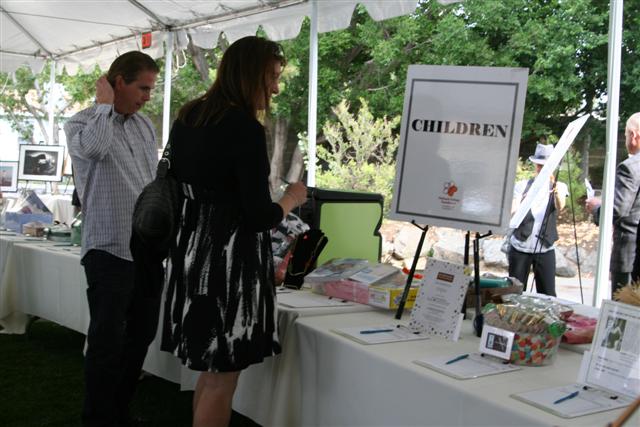 Oh no! Call out the National Guard! We must save the children!