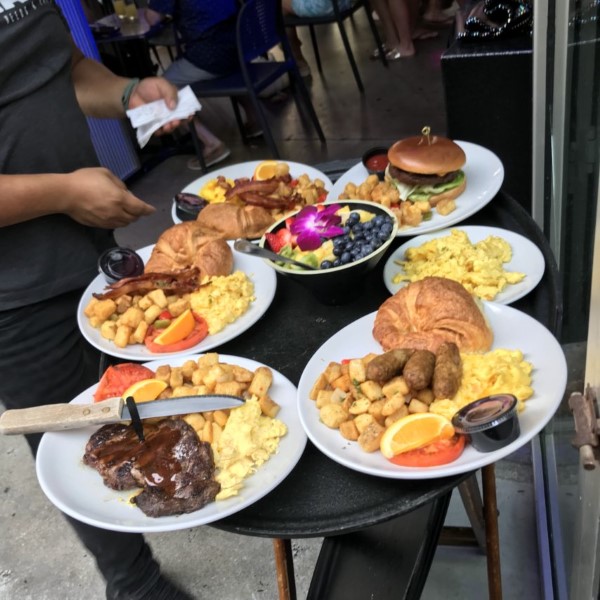 Wandering around the neighborhood I discovered the famous Drag Bar the Palace was just two blocks from my hotel. It has been going strong for over 30 years. I made reservations for the Friday drag brunch. I woke up really early, though, and really hungry, so I wandered over to the Sandwicherie and ordered a brie sandwich.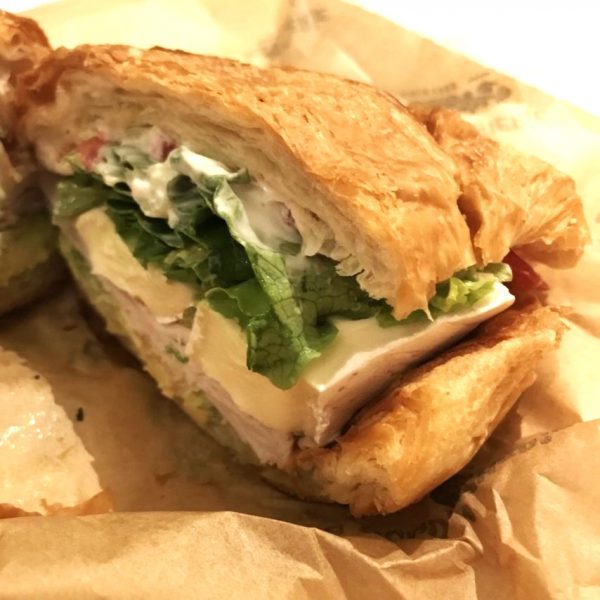 As I made my way to the Palace mid-morning, I noticed Gianni Versace's mansion, which is now open for lunch, which is really weird to me. He was shot to death on the front steps, and I always imagined them to be really grand. I was surprised by how small they were, so I took a picture of them. A man noticed me, and I overheard him telling his friend sadly, "Oh yeah, it's infamous."
The Palace had a huge patio. The waiters kept double-checking that I really was there alone, and people seemed to be noticing it. I am used to going everywhere by myself, so it was weird to feel awkward. A nearby couple toasted me, like, "Hi, you're not alone!" Pretty soon we were hanging out and having a blast. I even ordered a Mojito.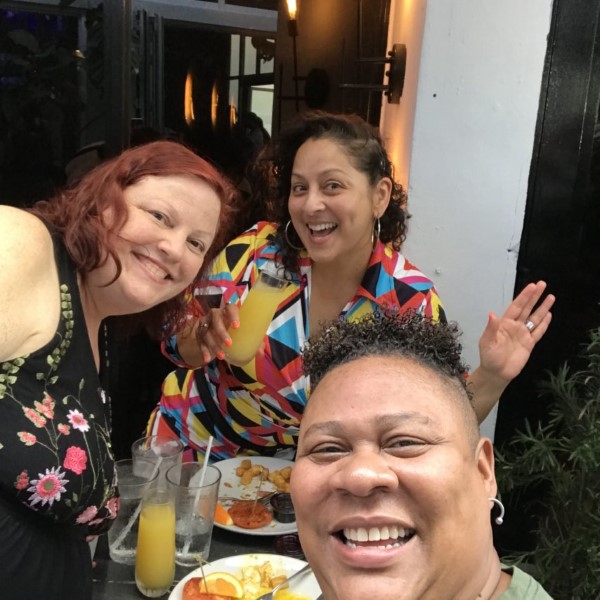 My chicken and waffles were a mixed bag. The chicken had a delicious curry batter, but the waffles were kind of dry and boring. Fresh fruit plates and pancakes were in the "to share" section, so I did not order them, much to my chagrin. Maybe that's why people felt sorry for me for being alone.
You have to bring lots of dollars to tip, which made me think of mariachis, but turned out to be more of a stripper vibe. The queens were awesome, lip-synching and dancing around the tables.
Even the waiters were festive and sexy, dancing and "thaaawaaap-ing their fans along to the music loudly.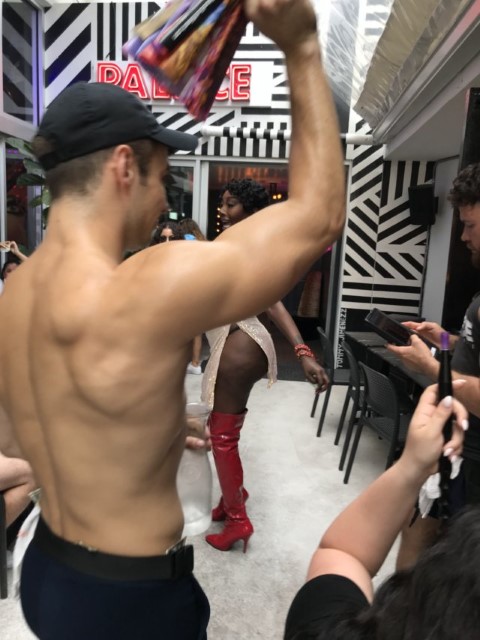 I figured I had been as entertained by one of the dancing waiters as by the drag queens, so I decided to tip him. He shook his booty in my face for me to tuck the dollars in his waistband, then just kept on shaking it. I gave him a few playful spanks, then I didn't know what to do, so I just mugged at my friends.