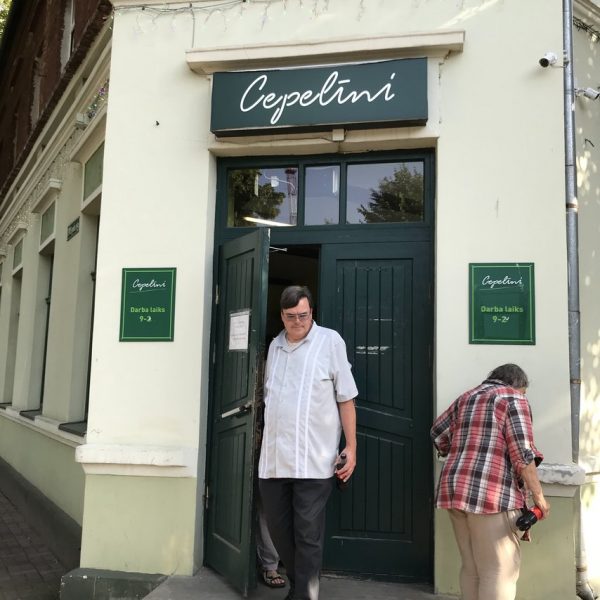 We went out to eat at a Lithuanian/Latvian place with Bridin's cousin Aija. The restaurant was named Cepelini, which is also the name of their humongous dumplings. There is some crossover between Baltic cuisines, with a lot of influence from Russia. Also referred to as zeppelins, for obvious reasons, these are traditional Lithuanian potato-meat dumplings. Grated potatoes are formed into giant footballs and stuffed with a variety of fillings, then boiled. Ours were filled with finely chopped bacon and topped with sour cream and additional bits of bacon. Bridin had no idea they would be that large and ordered one for each of us.
Since we didn't know the zeppelins could be an entire meal, we had ordered even more food, including Kotletes, a classic Latvian dish. Most countries have something similar, from doner to meatballs to meatloaf. The fried minced meat patties usually contain chopped onions, garlic, and other seasonings, plus egg as a binder.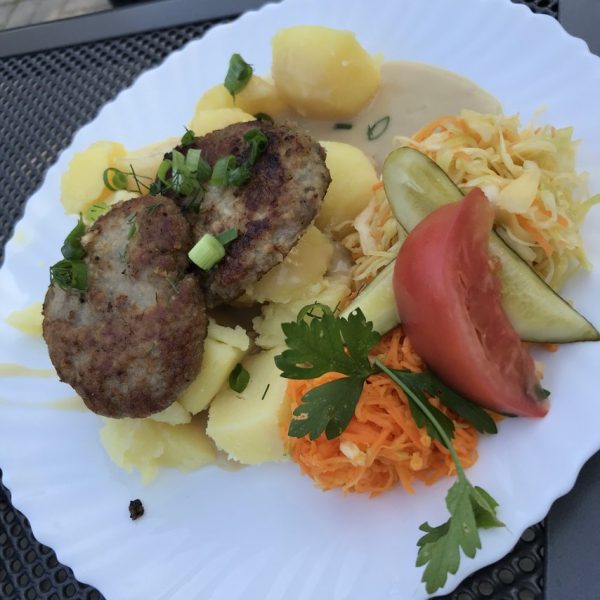 This is karbonade, a thinly pounded pork cutlet that probably is a wiener schnitzel brought by the German invaders, although it is heavily battered rather than given a light crumb coating.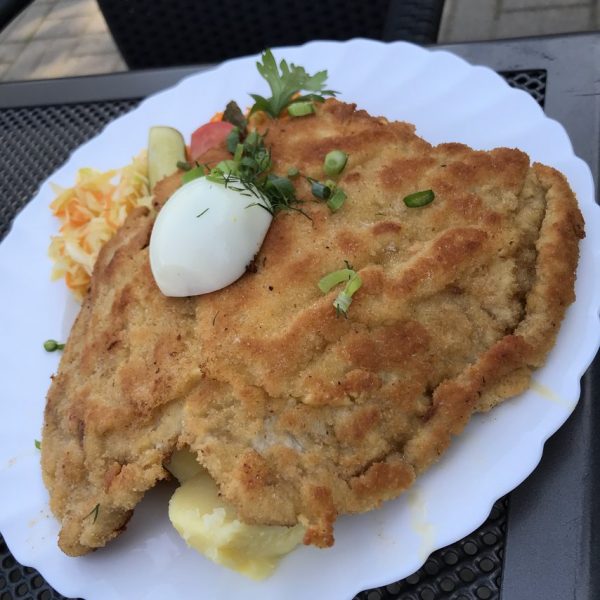 Latvians love dessert soups, and we ordered a variety of light custards in fruit sauces,
This little guy decorated the yard.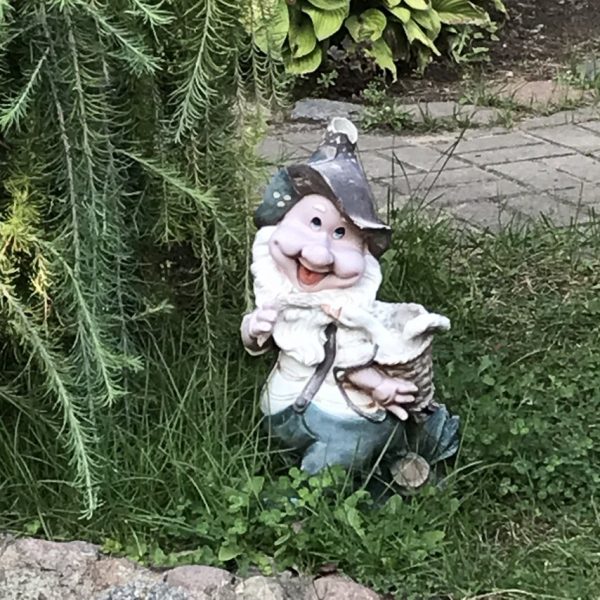 Family.