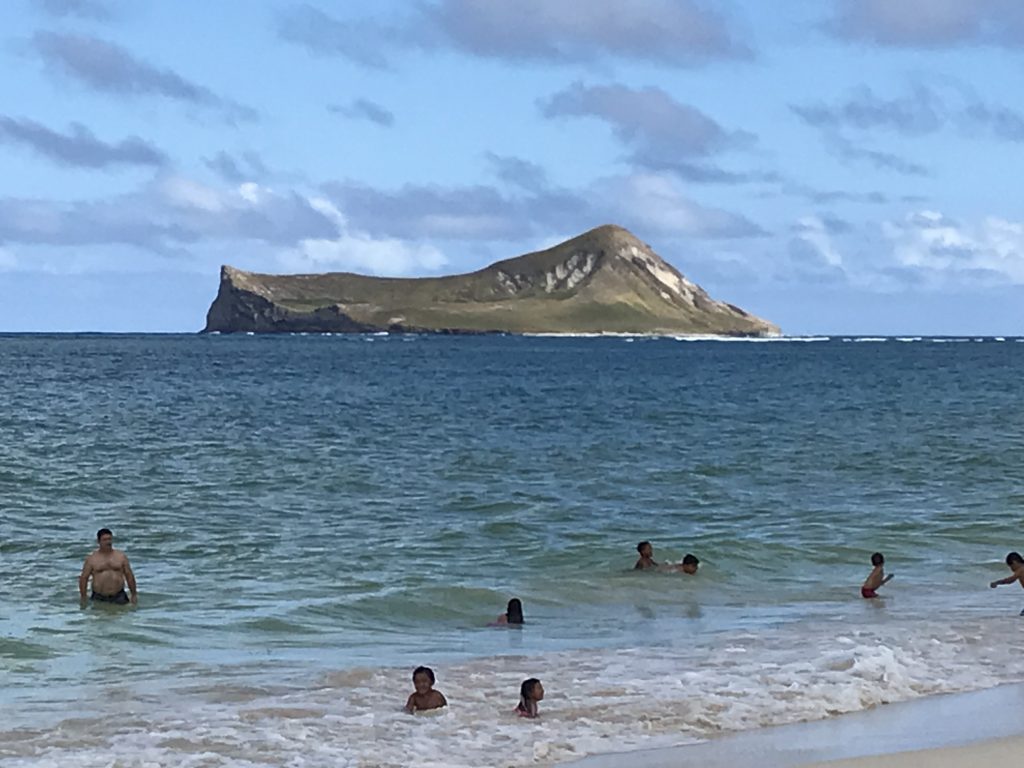 Saturday morning I went and checked out the local farmer's market at the community college. The most interesting thing was the machine splitting the sugar cane.
Then OT and his friend Mike, who OT came to visit, picked me up and we got a local's tour of the island. Mike's girlfriend recommended that we start at Kona's Brewing Co. It was right on the Koko marina, and exactly the kind of place I would have taken one of my aunts. OT got a lovely ahi tuna salad (which one of my aunts totally would have ordered), Mike got a burger and I got some forgettable shrimp tacos. For some reason OT kept ordering beers for Mike and pressuring him to drink even though OT and I weren't really drinking.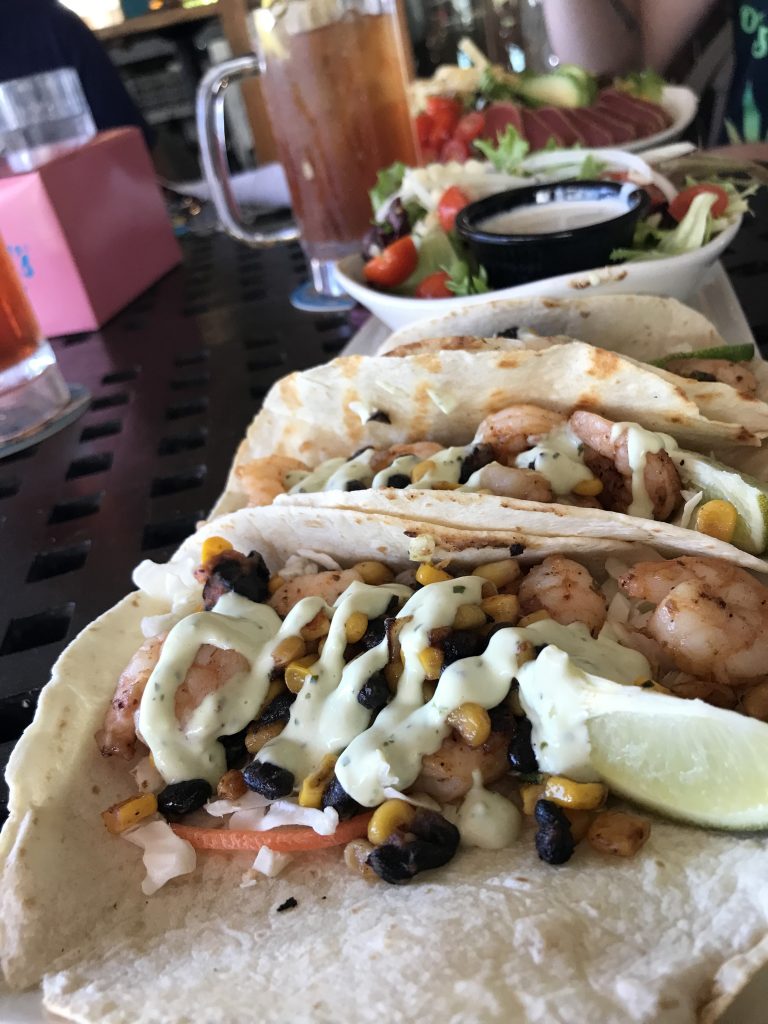 A bird wandered into the restaurant to hang out.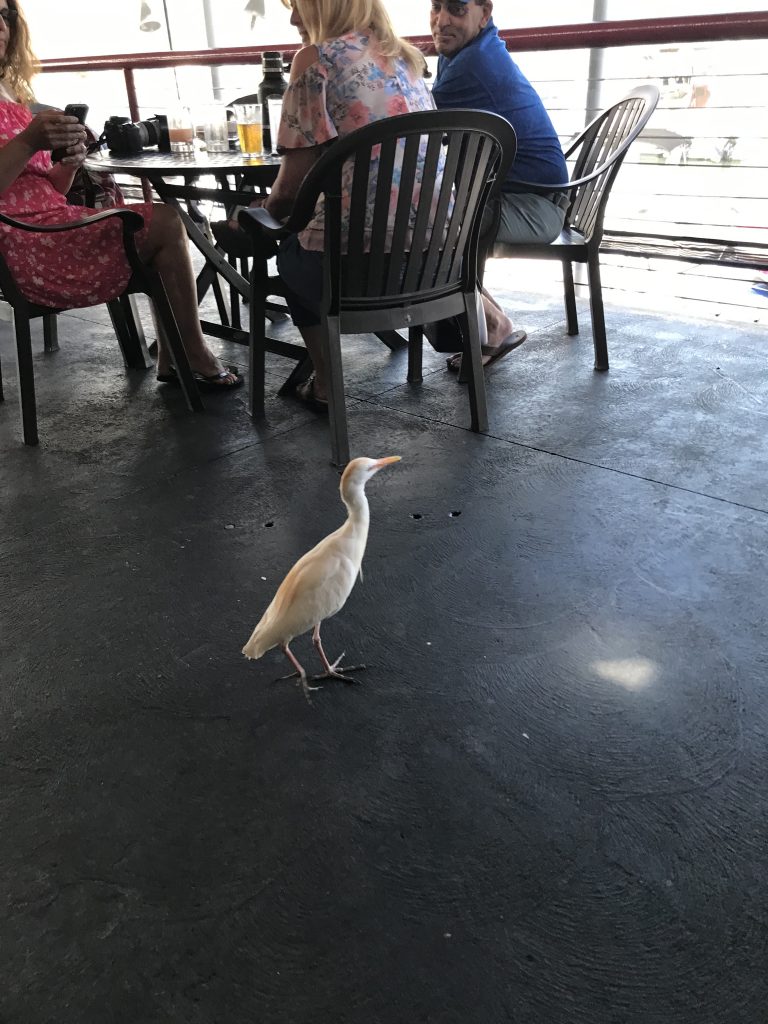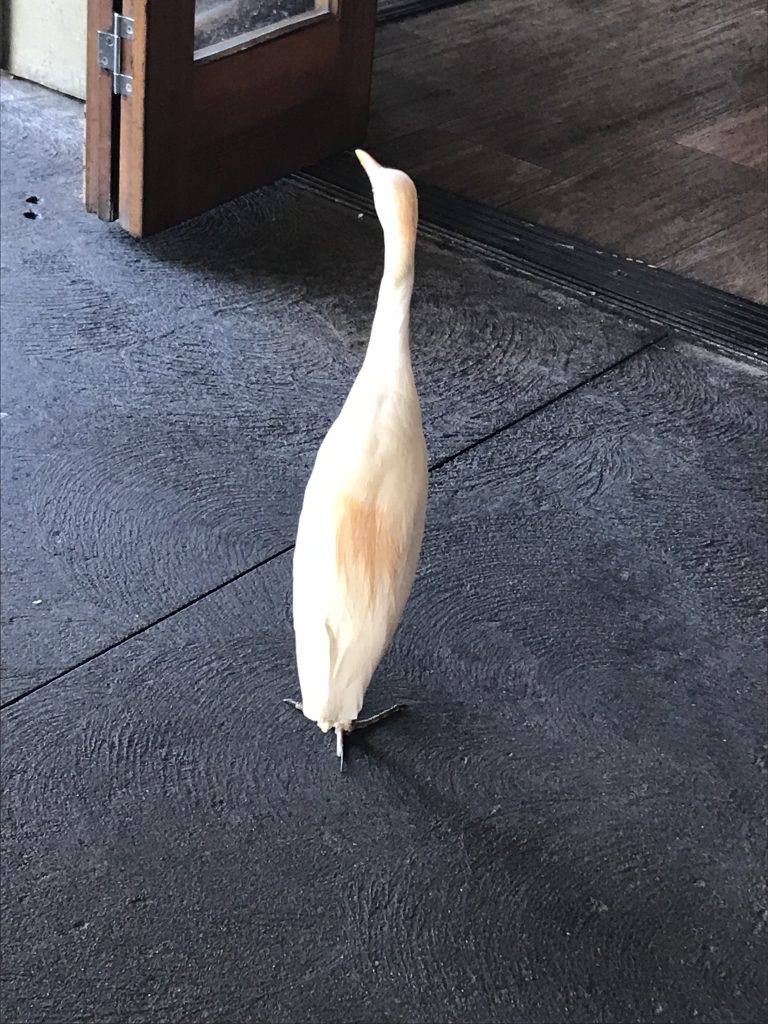 Next stop was the Halona Blowhole, where the ocean has worn away an area beneath the lava and drilled a hole right through to the top, so water crashes in and comes up out of the blowhole. (photo from Hawaii.com)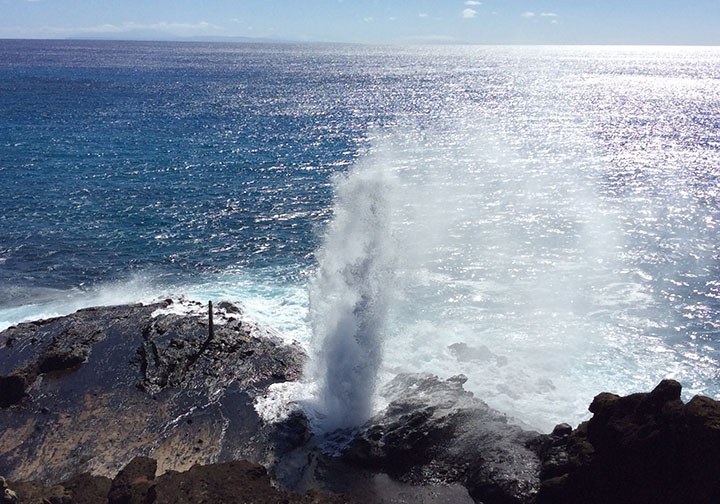 It wasn't blowing when we were there, due to low tide or global warming. Some daring (aka stupid) people were posing for pics next to the blowhole. It was kind of foolhardy, because you just never know with the Pacific. The Hawaiians say, "Don't turn your back on the sea.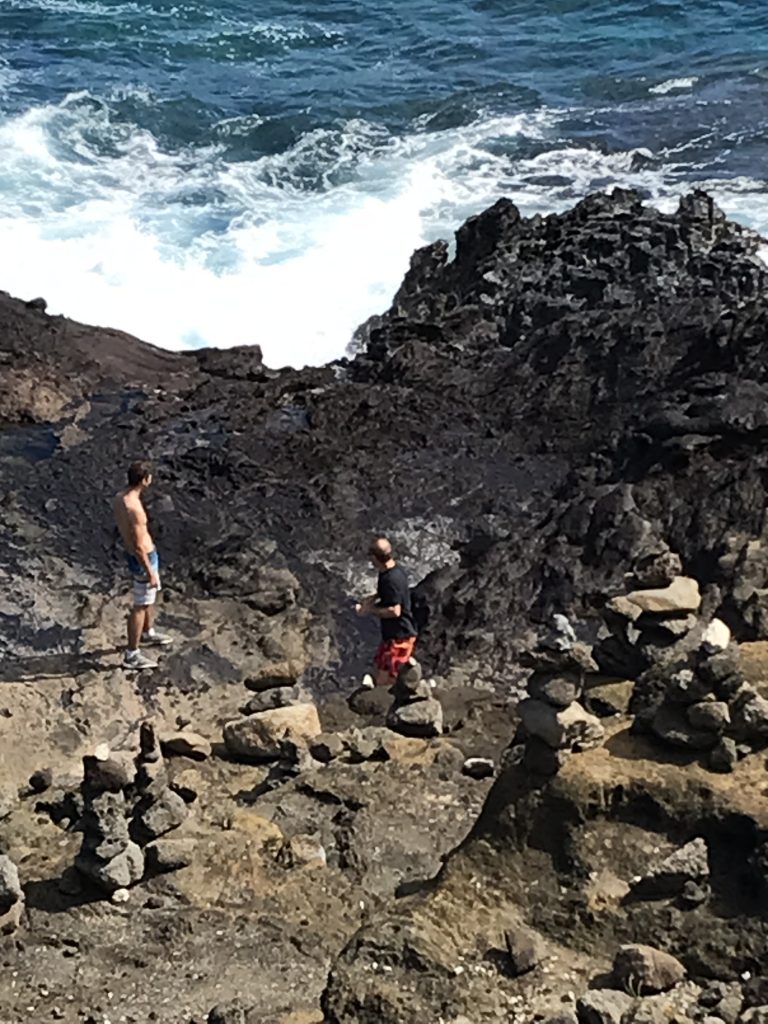 There was a gorgeous inlet where people were swimming. This is the beach made famous by the iconic love scene between Burt Lancaster and Deborah Kerr, who shared their epic kiss and rolled around in the surf and sand in 1953's "From Here to Eternity." Recent moviegoers may be more familiar with the site as "Whitecap Bay," from the fourth installment of the "Pirates of the Caribbean."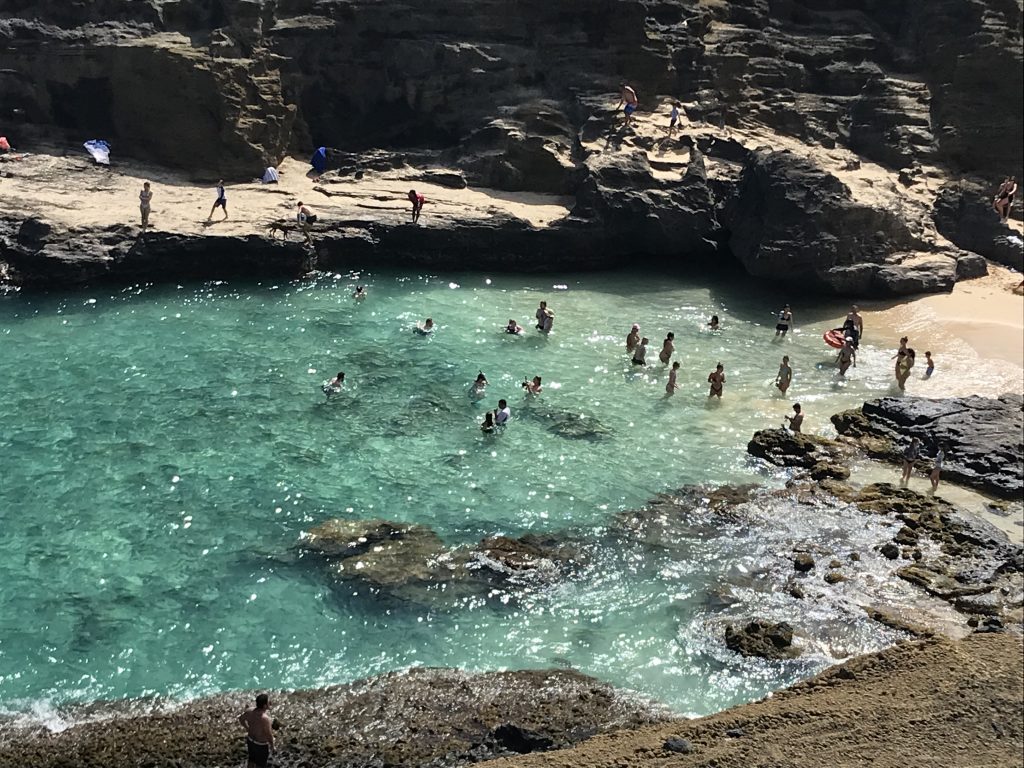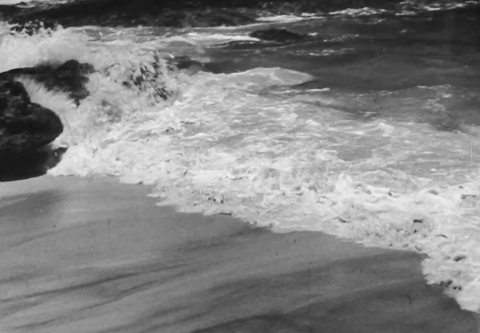 This sign gave me pause.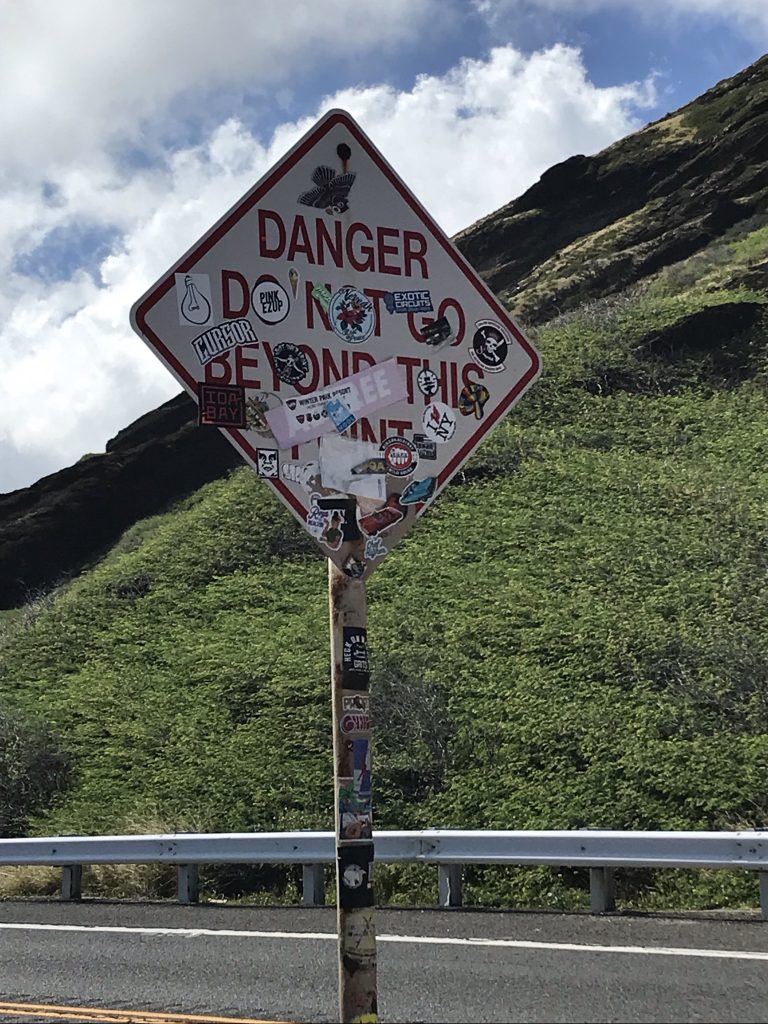 As we started down the rocks, my legs were wobbly from two straight says of snorkeling. OT said, "Nope. We aren't going down there." I tried to insist. I didn't want to be a wet blanket. But he said, "I'm not taking you to the hospital today." So, if I insisted on hopping down the rocks and fell, I'd really spoil the fun and he would be telling me, "I told you so," all the way to the ER. So we drove along the coast looking for a good swimming beach. Almost all of them were full of surfers.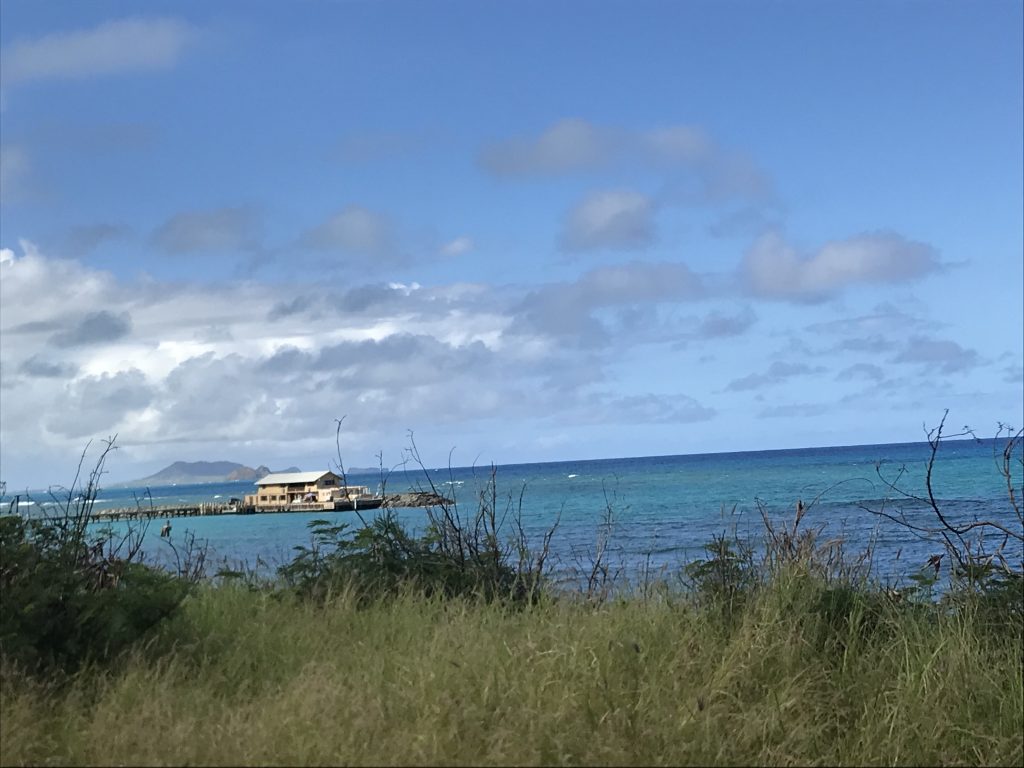 We ended up at a cool little locals' beach called Waimanolo.
We stopped at a strip mall and I hit the flagship location for Dave's ice cream, which was opened by David Leong in 1982. There were so many flavors, it was hard to choose. A few of the more interesting ones were Azuki Bean, Caramel Macadamia, Haupia, Lychee sherbert, Poha Berry (Gooseberry), Kona Coffee, and Kulolo–a Hawaiian taro, coconut and brown sugar pudding. My go-to is and always will be mango.
The boys went into a bar, and when I joined them, I discovered that the only other patrons were a large party wearing leis, celebrating while a very old man sang karaoke. He was the only one who sang, song after song after song. In Hawaiian. We stayed there longer than we expected.
Our next stop was a famous lookout known as Pali. So much for the view…it started pouring down rain.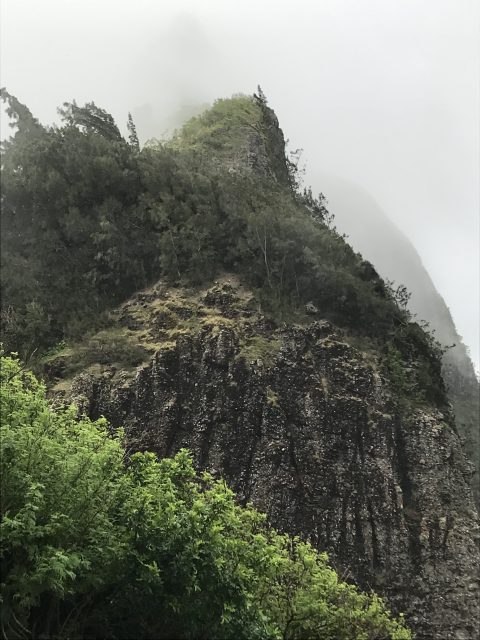 Pali is also the site of one of the most horrible battles fought on the islands. We have always heard Kamehameha was a hero who united the islands against foreign colonizing powers. What they don't tell you is that those islands didn't necessarily want to be unified. There was a lot of bloodshed involved. In 1795, Kamehameha assembled an army of 12,000 men. Then he invaded Oʻahu. It is known in the Hawaiian language as Kalelekaʻanae, which means "the leaping mullet," and refers to a number of Oʻahu warriors driven off the cliff in the final phase of the battle.  The local forces were slowly driven towards to the cliffs at Nuʻuanu Pali. "Caught between the Hawaiian Army and a 1000-foot drop, over 700 Oʻahu warriors either jumped or were pushed over the edge of the Pali (cliff). In 1898 construction workers working on the Pali road discovered 800 skulls which were believed to be the remains of the warriors that fell to their deaths from the cliff above."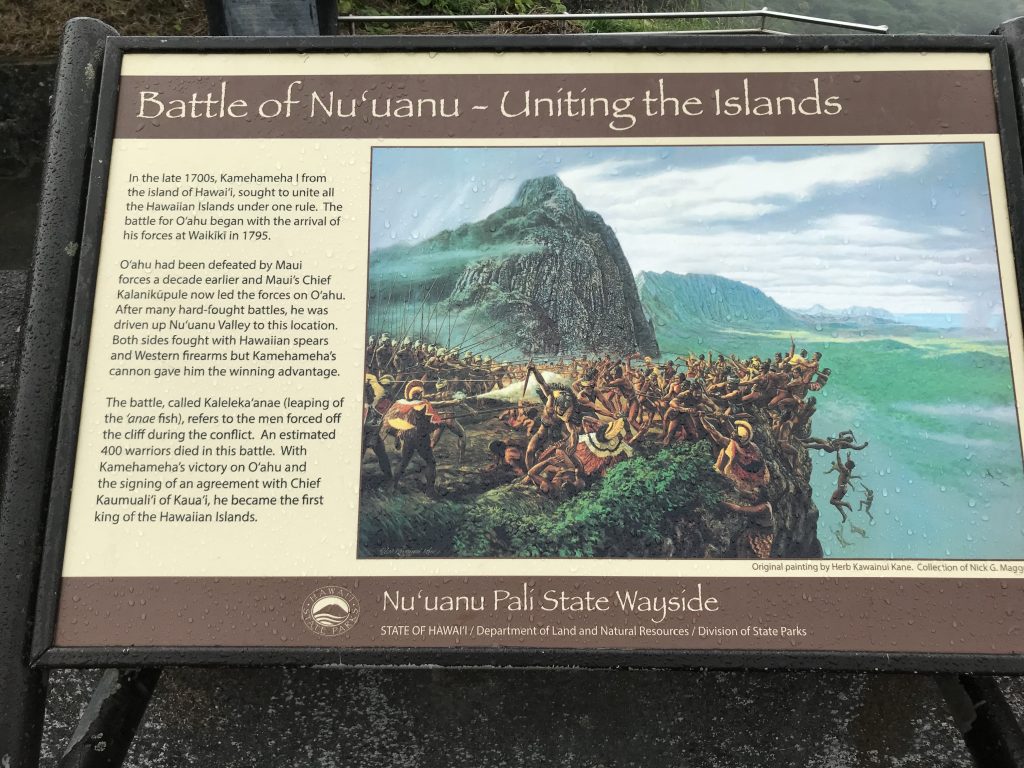 We got lost for a long time on the way back, which I might not have known if we hadn't driven past Pali 40 minutes after leaving it. The boys dropped me off and I wandered into the bar next to the hotel and drank a Lava Flow, which my friend had insisted upon before I left for this trip.