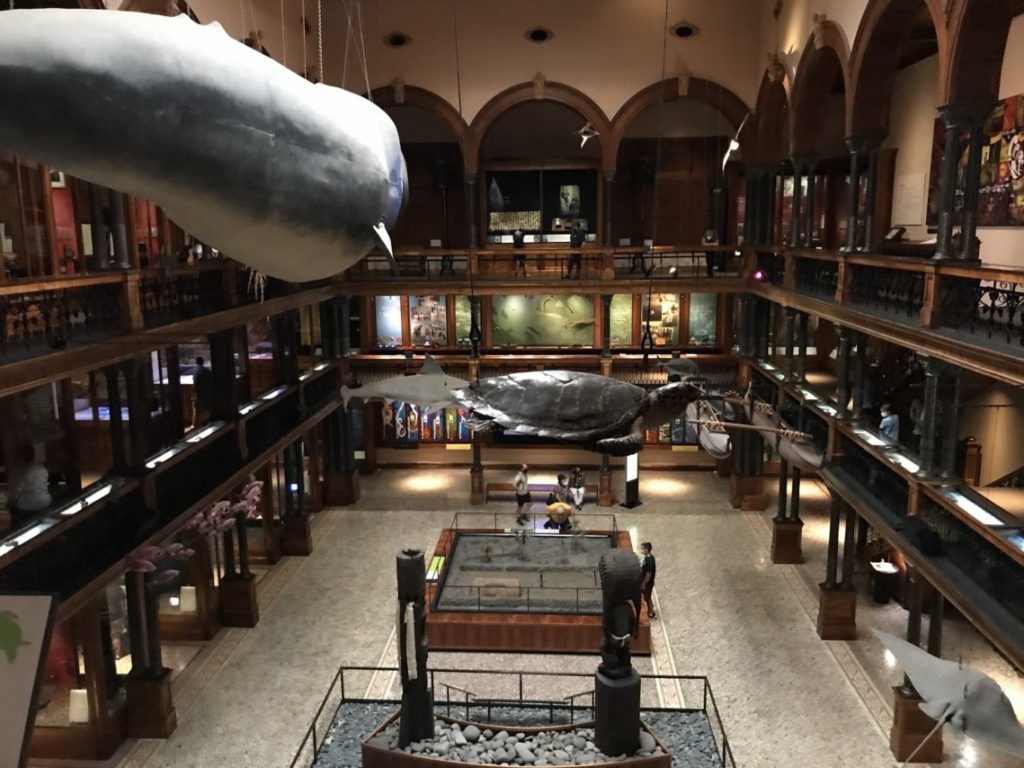 Sunday was our last day on Oahu. We finally hit the Rainbow Drive In for breakfast. I ordered the Loco Moco and Oliver got pork chops and eggs. I ordered the macadamia nut pancakes that they are known for, but they were out of the topping and just gave me plain ole pancakes. It was good, but I have to say, Gardena Bowl is better. There was a huge line of locals, many of whom were in hotel uniforms, so I suspect a large part of its popularity lies in the fact that it opens so damn early.
We stopped in at Diamond Head Market and Grill to grab snacks for the plane. I wish I had gone there the very first day and loaded up. Everything would have been much easier and cheaper. They had fresh salads and meals to go, plus so many delicious-looking cakes and baked goods. Next time, I guess.
OT dropped me off at the Bishop Museum, as his friend had a bunch of stuff to do before taking us to the airport. Total bonus day, and one of my favorite places I visited in Honolulu.
"Bishop Museum was founded in 1889 by Charles Reed Bishop in honor of his late wife, Princess Bernice Pauahi Bishop, the last descendant of the royal Kamehameha family. The Museum was established to house the extensive collection of Hawaiian objects and royal family heirlooms of the Princess, and has expanded to include millions of objects, documents and photographs about Hawai'i and other Pacific island cultures."
There was a temporary photo exhibit of traditional tattoos. The tattoos and the photography were both gorgeous.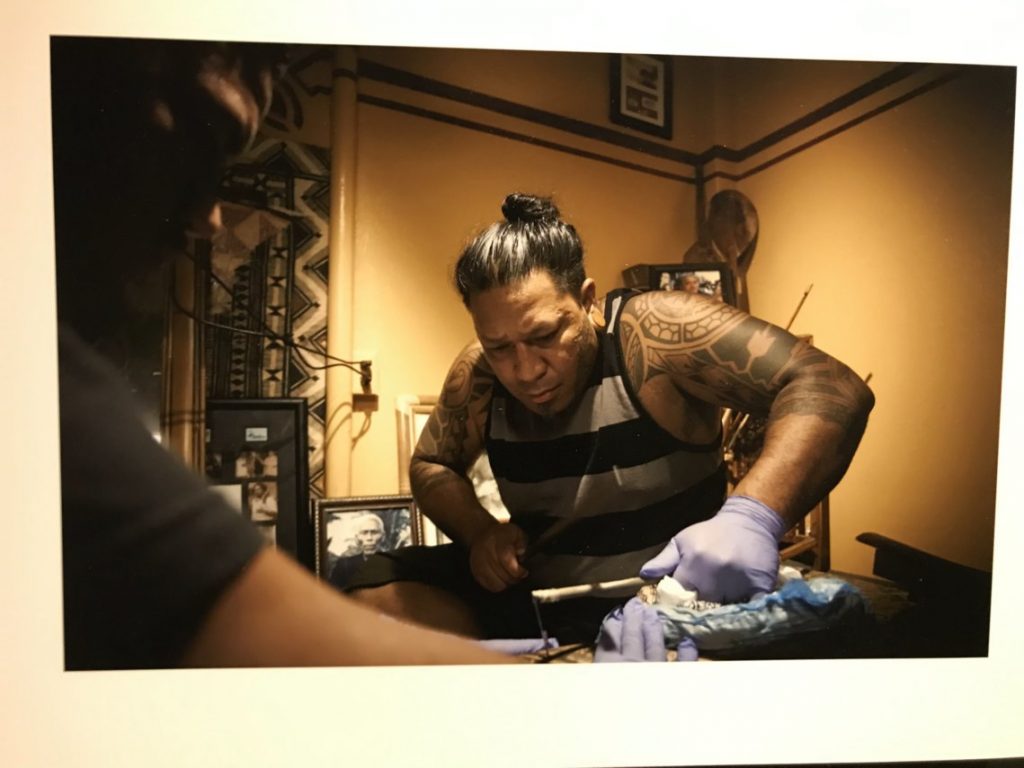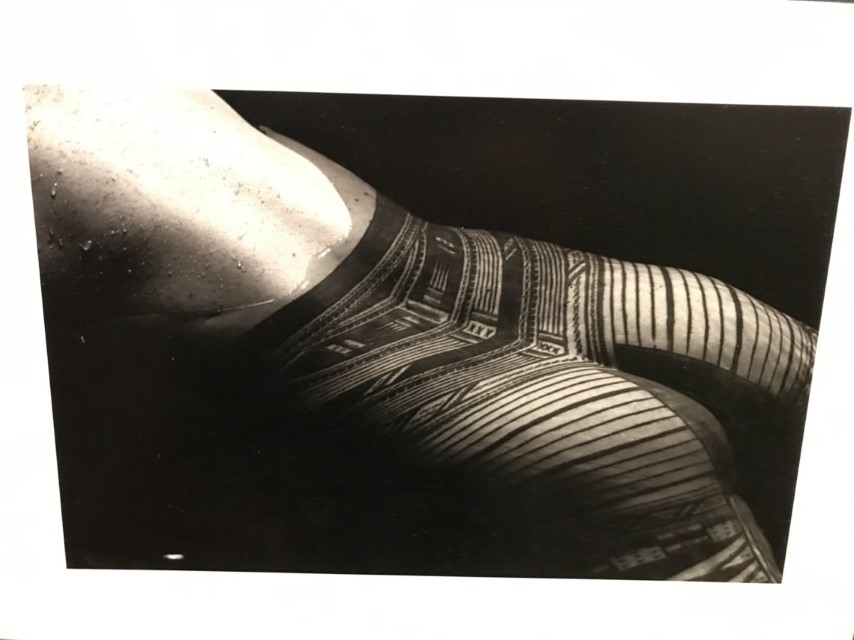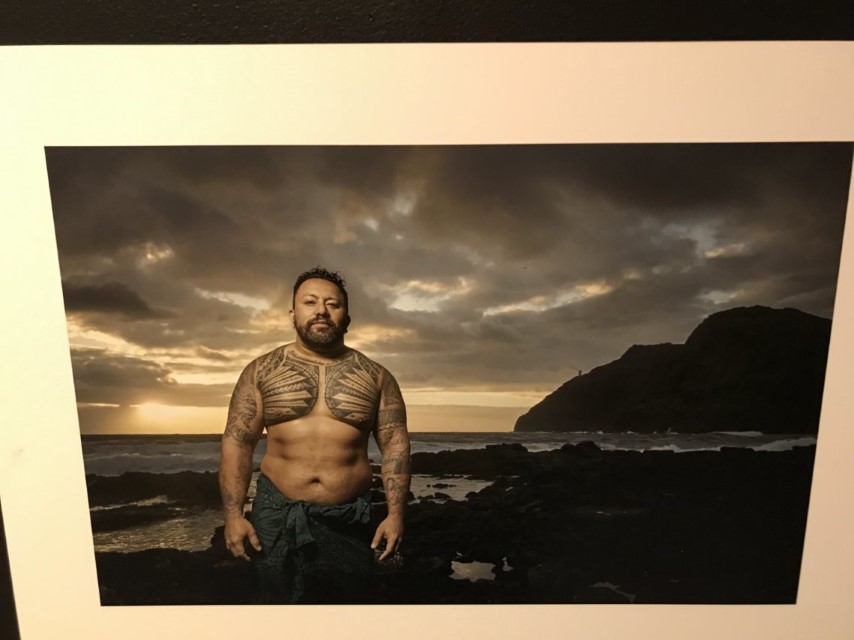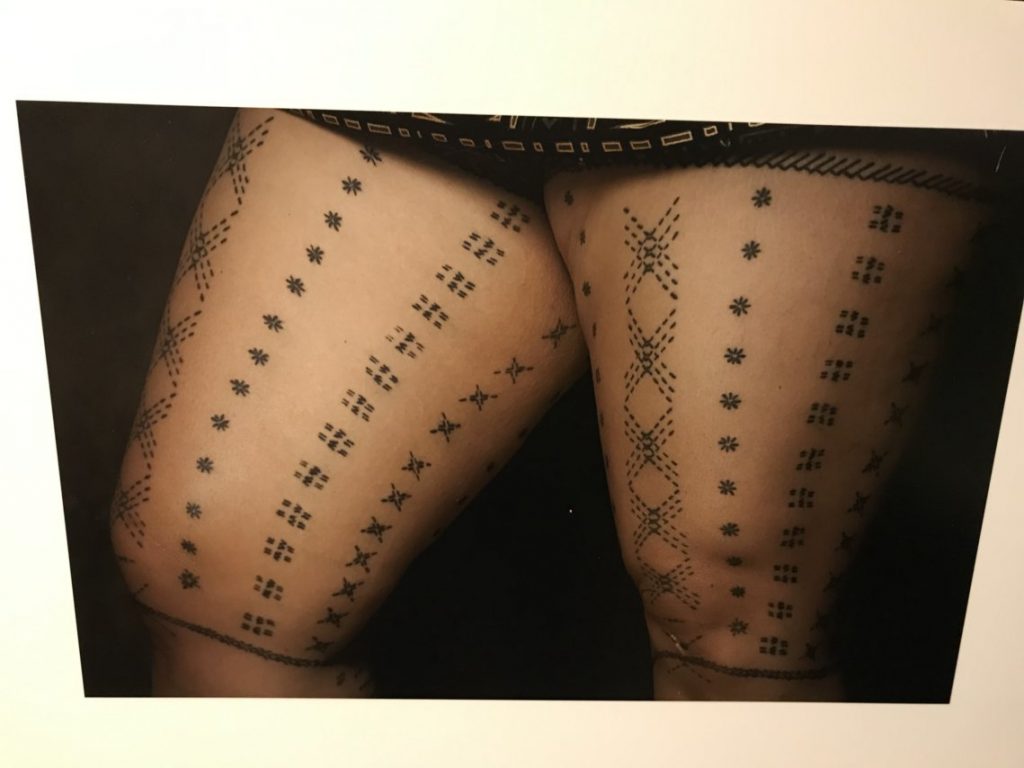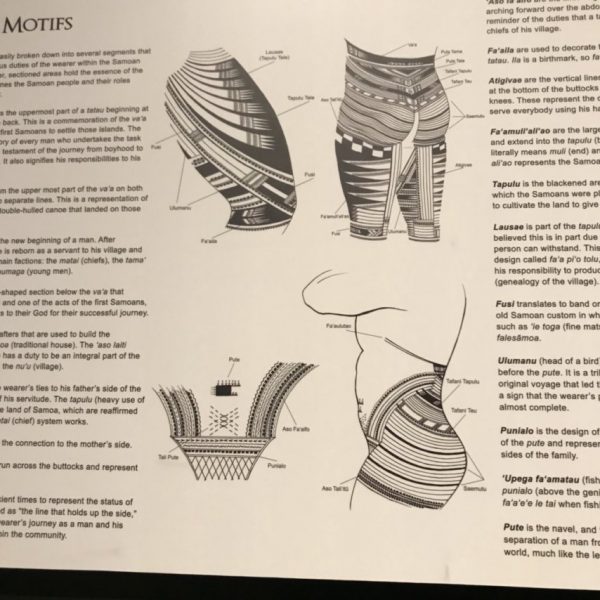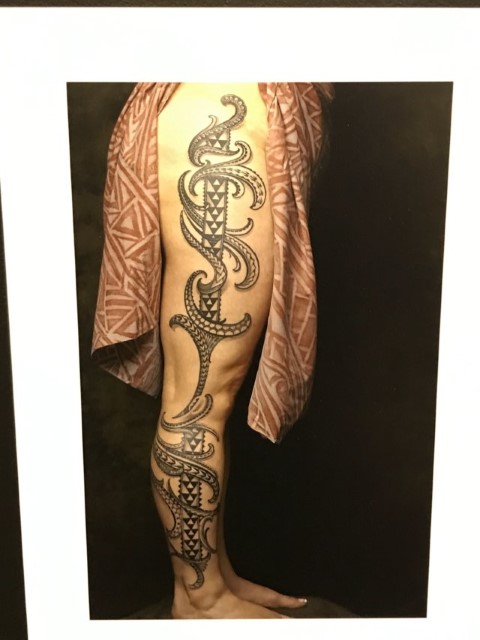 The Bishop Museum Café by Highway Inn offers a limited menu of Hawaiian plates, poke bowls, sandwiches, and snacks from 11:00 a.m. to 2:00 p.m., so I had a nice stew for lunch before continuing on,,,