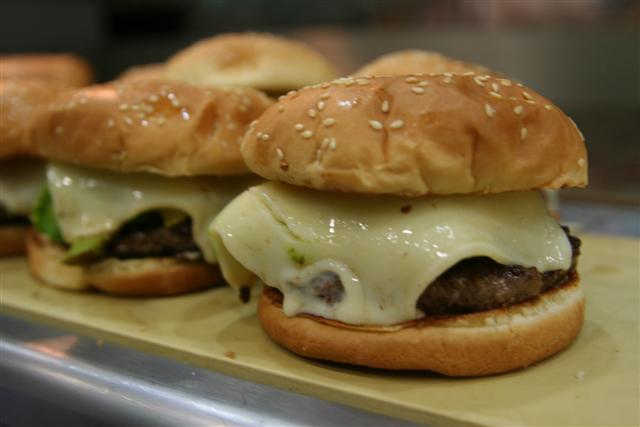 Just across the street from LA City College, next to a pool hall and an arcade, a Cafe 50s opened this week to bring burgers and sweet potato fries to hungry locals and LACC students.
It's easy to confuse Cafe 50s with Fred Debevic's, Johnny Rockets, and a whole other host of retro 50s diners (Although often lumped in with the 50s Cafes, Ruby's Diner is actually 40s retro). For you young-uns, there was a big 50s revival in the 80s, kind of like the 80s revival of late But Cafe 50s differs in that for all the kitsch, the food is actually good.  The burgers are thick and juicy, and there are lots of fried guilty pleasures.
The shakes are made with real ice cream, and there are over 40 flavors to choose from. Orange Dreamsicle is especially good.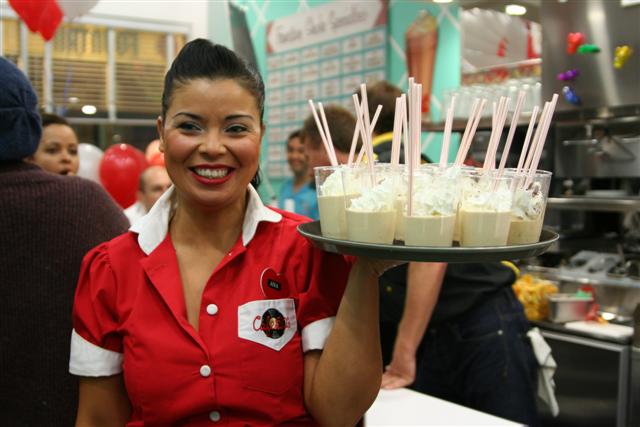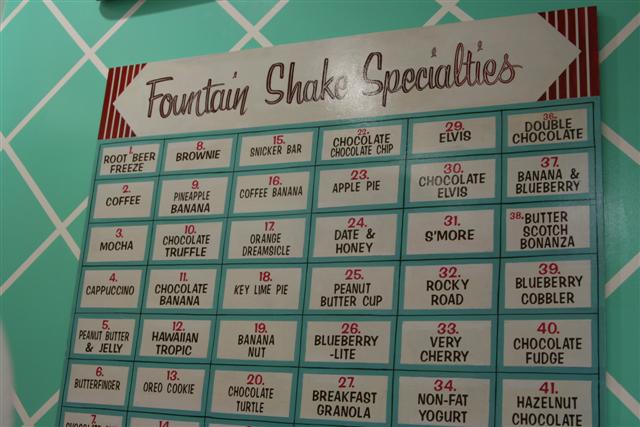 According to their website, Cafe 50's was the dream of Craig Martin, who grew up listening to the Wolfman Jack on his radio on a military base in Germany. Throughout college he would listen to KRLA and KRTH, almways enamored with 50s rock n' roll. He longed for a hangout like he saw in the movie American Graffiti and Diner. He longed for a good old-fashioned malt shop. "The first Cafe 50's on a corner location in a former Mexican coffee shop located in Venice, California." The one we used to frequent for a milkshake fix is on Santa Monica Boulevard. Craig Martin and partner Peter Kuyanov are running the show at the newly opened cafe 50s.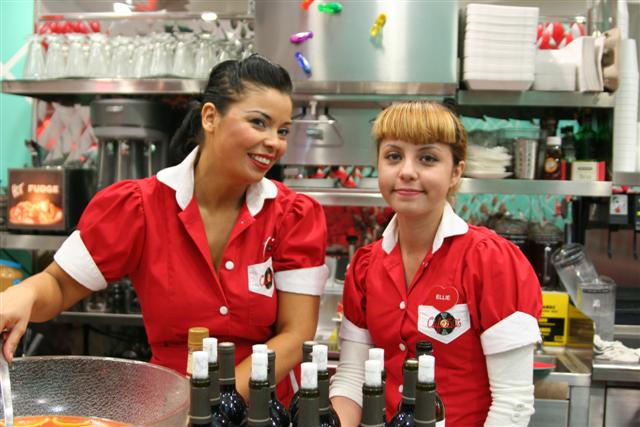 We were invited to celebrate the opening of Craig Martin and partner Joey's latest Cafe on Vermont. The party was rockin and the place was packed.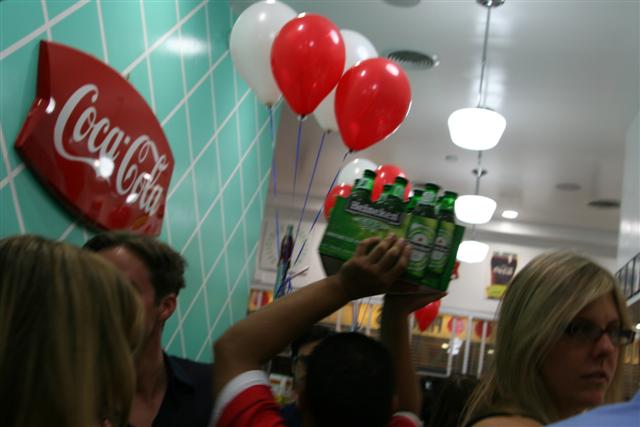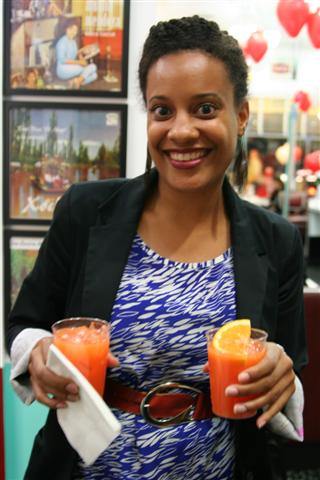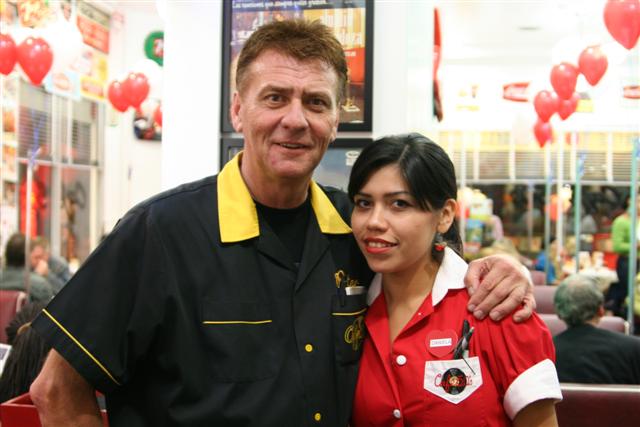 The new Cafe is decorated like a traditional diner, with a lunch counter, stools, and booths. Keeping with their trademark style of kitsch and memorabilia, the back room at this Cafe is decorated in a tiki style on one side facing a melange of teen romance magazines and pinups.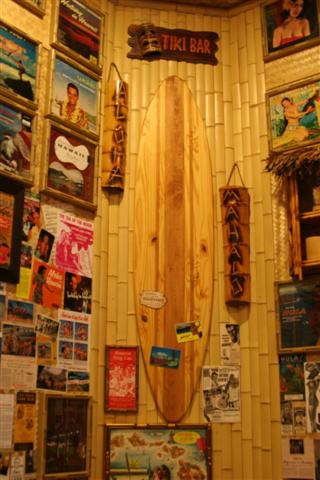 What tiki fan wouldn't give their eyeteeth for this TV? Yes, it only plays 50s reruns. What else?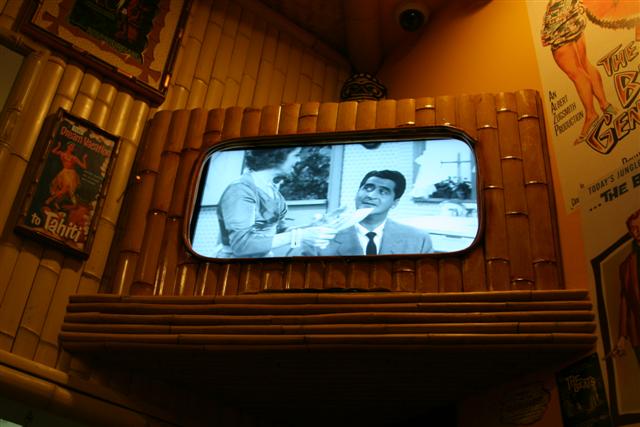 Some of Kiki's naughtier cousins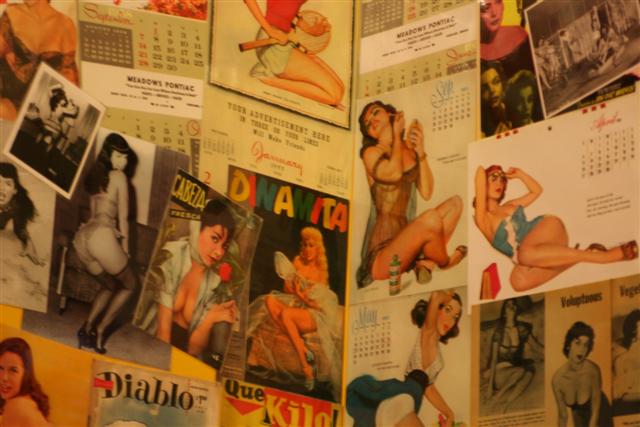 We started off sampling their waffles, which were really good, maybe because we were really hungry.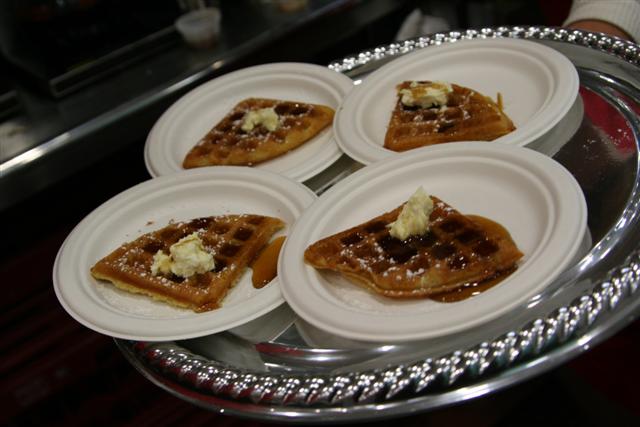 The chicken-fried steak was delicious, and was even enjoyed by my vegetarian friend who didn't realize it was steak. It wasn't greasy at all and the gravy was thick and not at all lumpy, though a tad salty for our taste.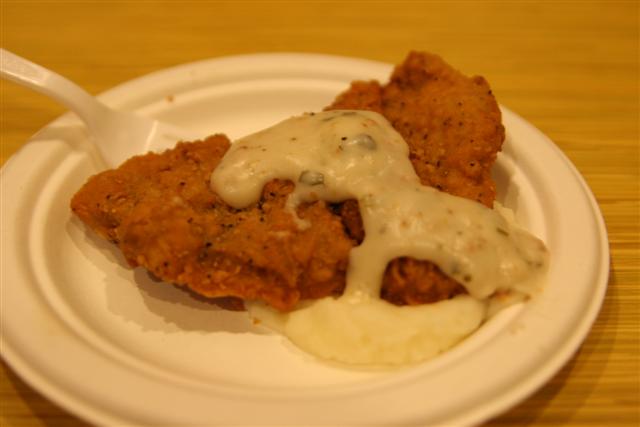 Cafe 50s uses Morningstar Farms veggie patties. I noticed they just cleaned the grill between the meat and veggie burgers. My vegetarian dining partner said, "Any vegetarian who thinks they aren't getting their veggie burger cooked on the same part of the grill is just fooling themselves."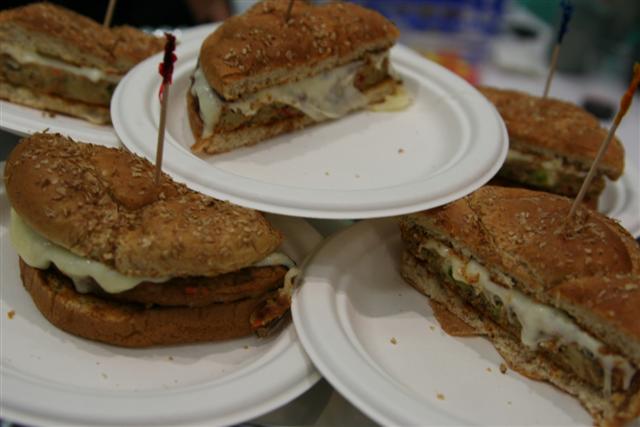 And for their beef patties, they use meat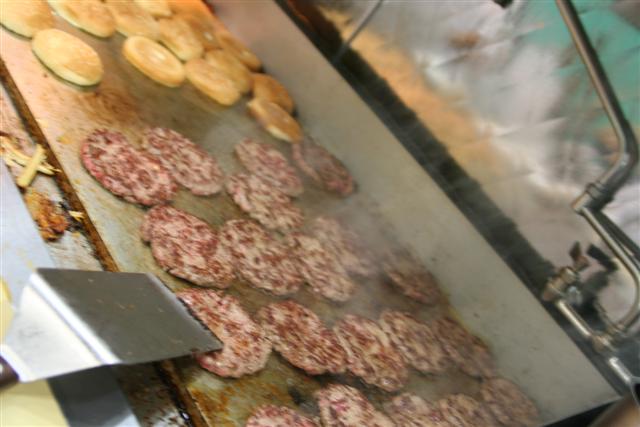 Jack cheese and avocado burgers
We LOVE sweet potato fries, so we were won over.
They had a magician. I usually hate magicians, but this one had an orignal trick where he regurgitated the cards. How can you resist that?