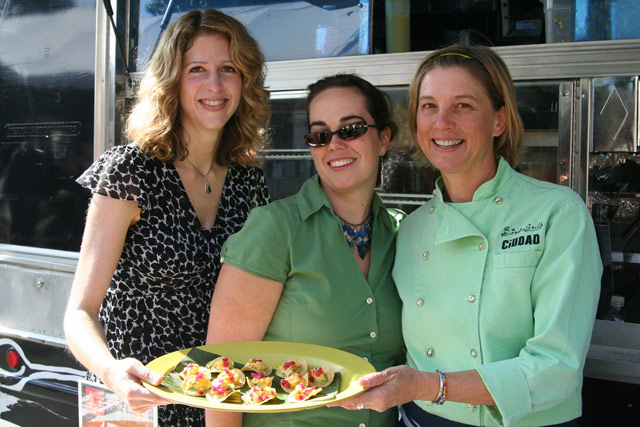 Once again this Sunday CBS Studios will host its annual "Great Chefs of LA" to benefit The National Kidney Foundation of Southern California. Hosted by George Lopez, himself a recipient of a kidney transplant, it is one of LA foodies' favorite events of the season.
Piper Heidsieck will be pouring the bubbly, because only the best will do. Hunky Ben Ford of Ford's Filling Station and Brian Moyers of BLT Steak will be on hand, along with chefs from Akasha, Loteria Grill, and The Bazaar. I can't wait to flirt with Celestino Drago and catch up with Josie La Balch. I love them, and they can tell.
The size of the event is reasonable, so you can easily sample most of the bites without feeling too full or trekking all over the place. See how much fun we had last year, even without Paul Stanley. General admission is $150. The event starts at 12 noon and continues until 3:30pm. Purchase tickets here.