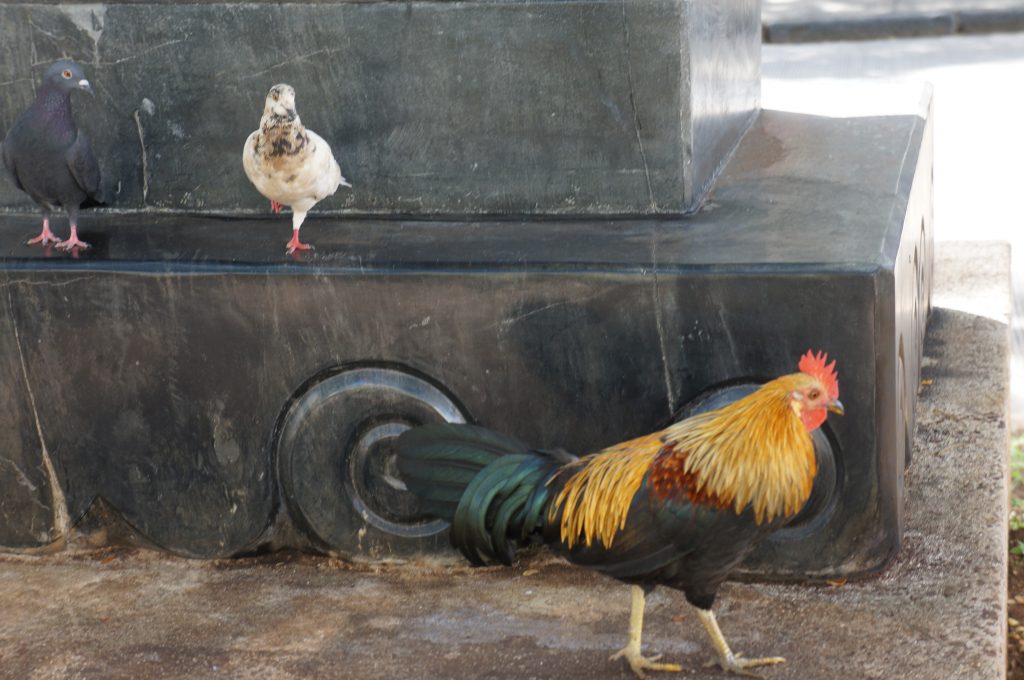 I walked over to the Honolulu Museum of Art HOMA. It was closed down to prepare for an art festival, but I was invited to wander the small sculpture garden and check out the single interactive installation that was open.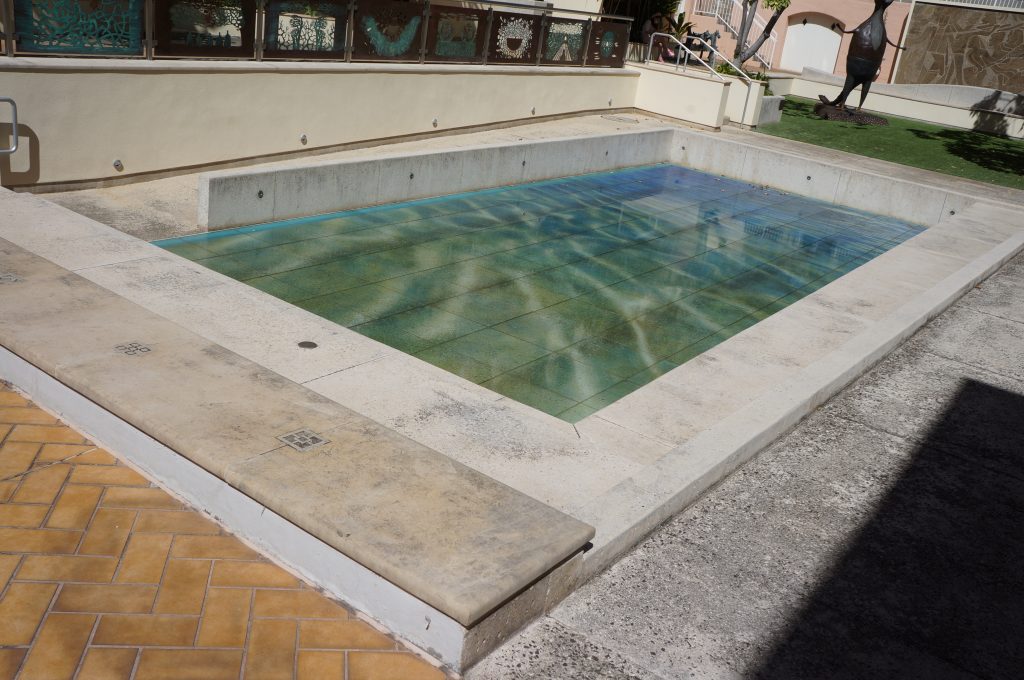 Psych!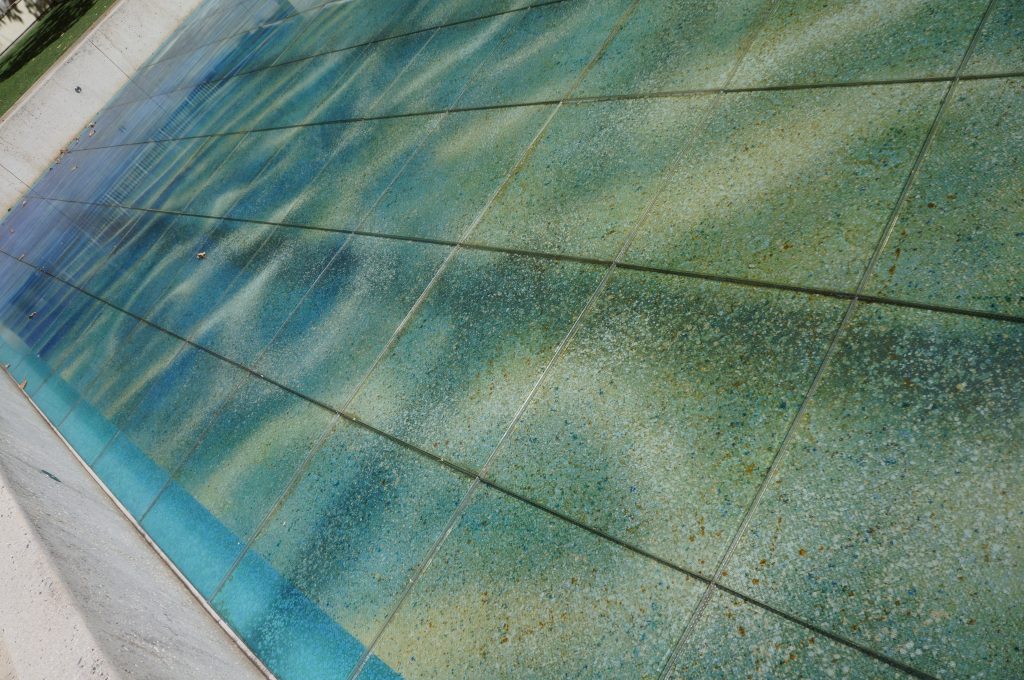 Fred Roster "Jax Bench." The sculptor explains that the dogs are a metaphor for human change. I don't get it either.
There was an indoor installation created with painted umbrellas forming a sort of yurt, with the artist in residence. There were several people sitting around inside, and a variety of objects. He said that it was his mind. We discussed the possible and intended meanings of objects as the little group left. I was focused on some suitcases that may have represented his baggage when he said, "That's my family." I looked for the objects representing them, then I realized he literally meant the people who had just left.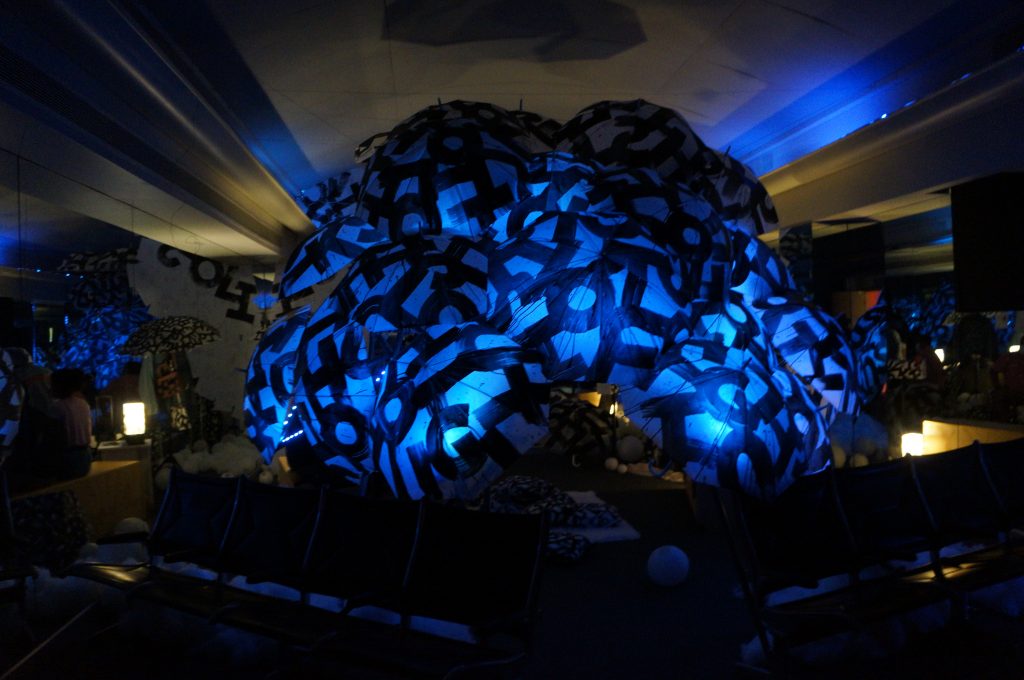 The Iolani Palace was just around the corner, Unfortunately, it is still closed due to Covid. But I was able to admire the huge gates and beautiful exterior. The Palace, which is the only official royal palace in the United States, is a registered National Historic Landmark. And for one unfortunate Queen, it was once a prison.
The story of the colonization and theft of Hawaii began as most of these stories do–money. And white men. Always white men. The Committee of Safety, comprised of men with interests in the plantations of Hawaii, were not happy with Queen Liliuokalani's attempts to strengthen the Hawaiian monarchy. Their goal was annexation by the United States.  They took over the government, and when an attempt was made to reinstate the queen, she was imprisoned in an upstairs bedroom of the palace for almost eight months. I guess it's better than the five years of hard labor in prison, which was the original sentence.