Yay!!! OT is here! My husband was so upset that I had accidentally sent the donuts he was craving to Hawaii, that we immediately sent him the above picture.
It was Valentine's Day, so I wasn't sure we would be able to get a table anywhere. Luckily, we were told we could get a seat at the bar at Side Street Inn, a heavily recommended Hawaiian place. It's a family-friendly neighborhood hangout, which has also been visited by the likes of Anthony Bourdain and Jonathan Gold. The ambiance is a little 1980s Dennys mixed with a nice Chinese restaurant. The Uber driver dropped us off in an underground parking lot, where we encountered other groups of diners also searching for the restaurant. Finally, we found some stairs and made our way to the bar area.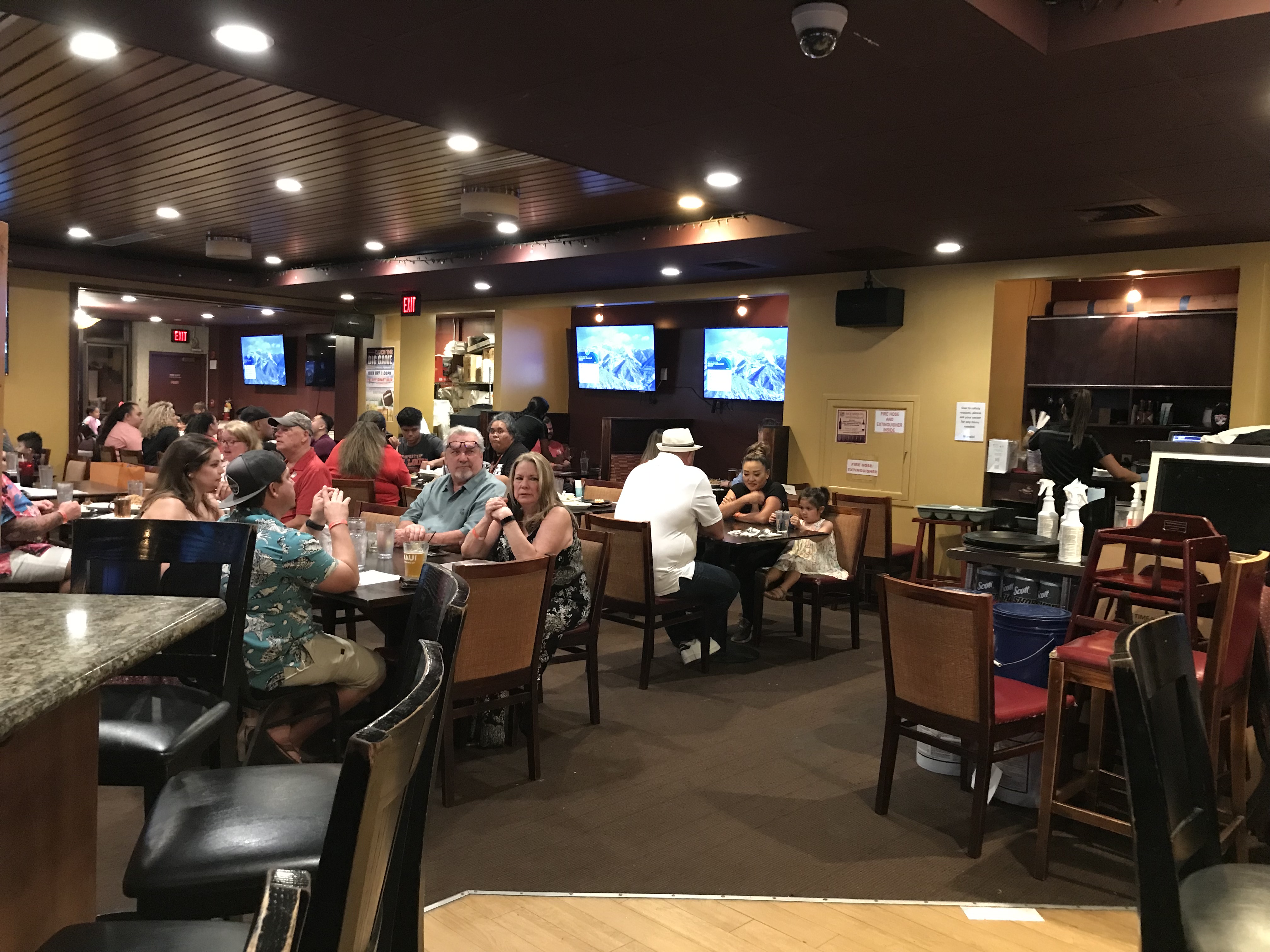 I started out with a lychee martini, because it was vacation and I'm a sucker for anything lychee. It wasn't a sweet drink, but the ice-cold top-shelf liquor made it smooth in spite of its strength. The server/bartender was cool and friendly. We loved her and immediately felt at home.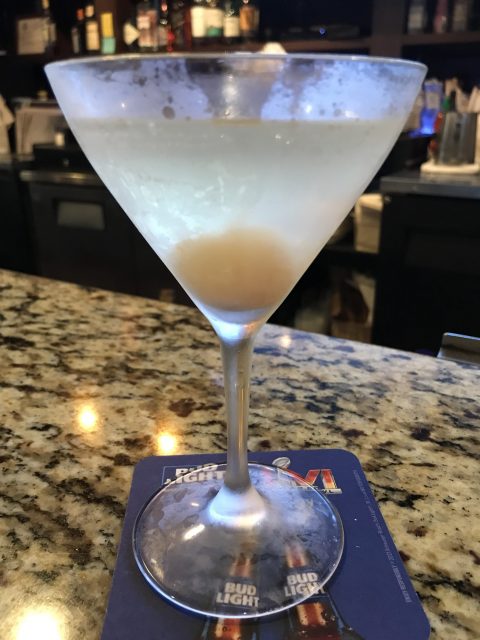 We were warned that the food was served family-style because the helpings were so large. We scoffed, because my nephew has an insatiable appetite, and can eat four times a normal serving. We ordered pork chops, which was their specialty, chicken, and fried rice. The platters that arrived could easily feed a family of five. We would scoff no more.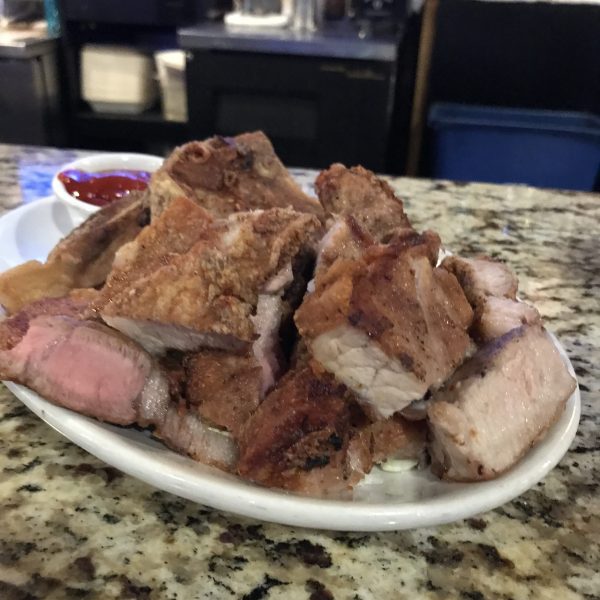 The dishes were so huge that I even forgot to take a picture of the chicken. I'm losing my edge. They're going to revoke my Instagramembership. The crispy pork chops were good, and the fried rice, studded with bacon, char siu, and Portuguese sausage, was perfect and filling, but the chicken was awesome. Deep fried and drizzled with a slightly sweet shoyu garlic sauce, it was our favorite dish. Our order was so common, it was called the "Ohana Pack" and was priced at $70. Considering how many people it could feed, it was a great bargain. I was kind of suffering from high expectations, which made a lot of the restaurants on this trip seem not as impressive as I was led to believe.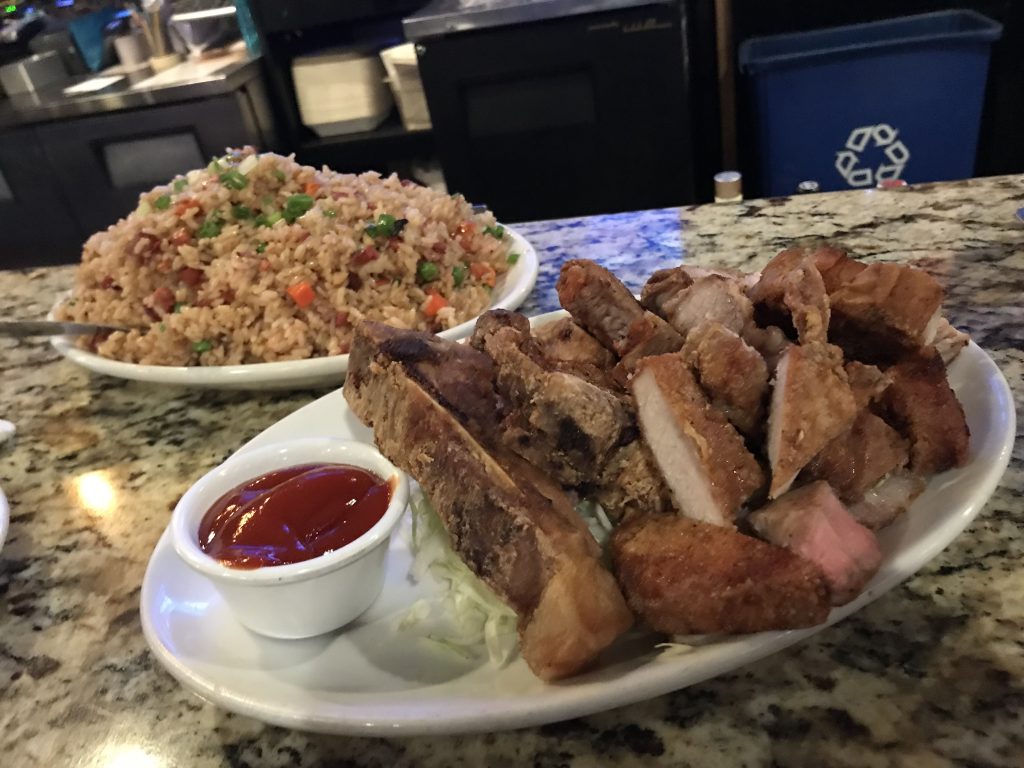 But…BUT! We were about to have the best thing we ate the entire week. Peanut Butter Crunch! How did I live so long without this in my life? Milk chocolate and peanut butter was combined with crumbled cookie wafers to make a cake, almost a cookie bar, which was topped with vanilla ice cream and whipped cream. We started battling over it with our forks, until finally OT whined loudly and hilariously, "You're RUINING Valentine's Day!!!
I tried to get the recipe, but the server told me, "She won't tell anyone!" They had better protect this lady.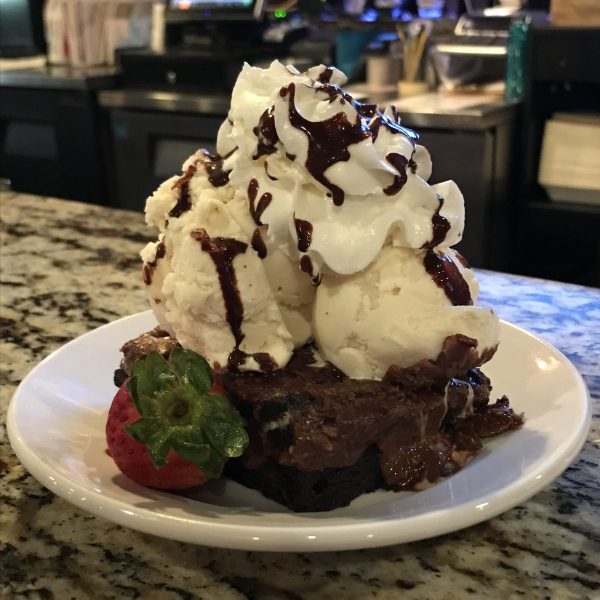 As we let our food settle, my nephew mused, "If I came back, I'd order the dessert FIRST, then I'd order the chicken, and then just bring the leftover rice from last time."