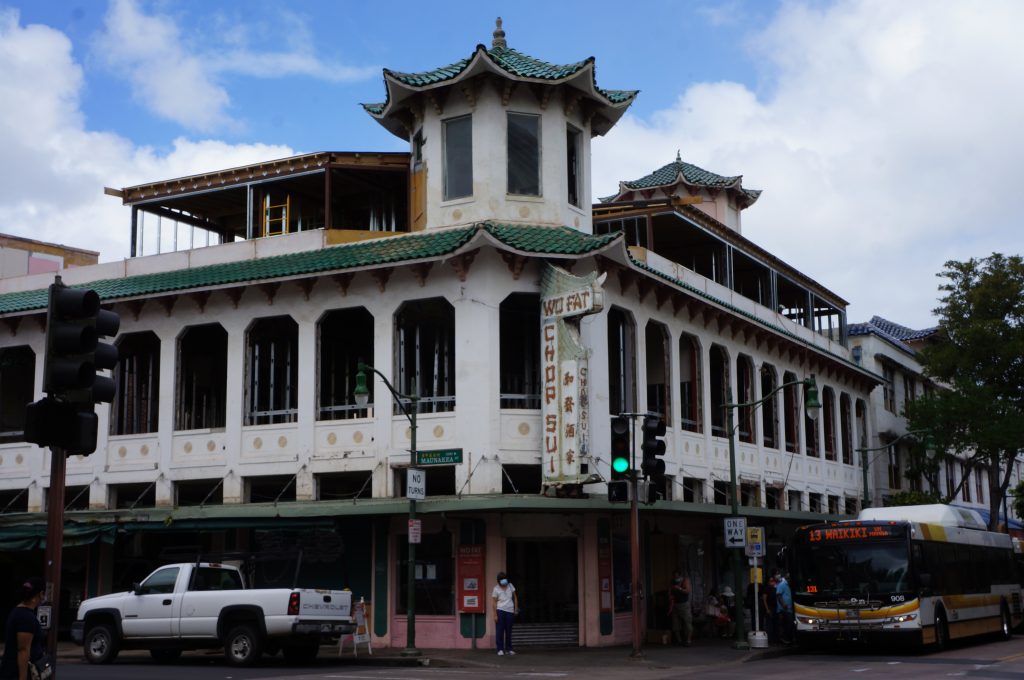 The first reservation I made was at Fete in Chinatown, on my brother's recommendation. I had to ask for a spot inside because there was an unhoused man yelling at us on the patio, and as a result, the table next to mine was saying uncharitable things, which actually bothered me more. The restaurant kindly squeezed me in at the bar, which is fine, because I was alone anyways. There was a couple on the corner of the bar who were super friendly and recommended more great restaurants for me to try. I just found their list on a napkin after returning home. Oops. This is someone else's drink; it just looked so good.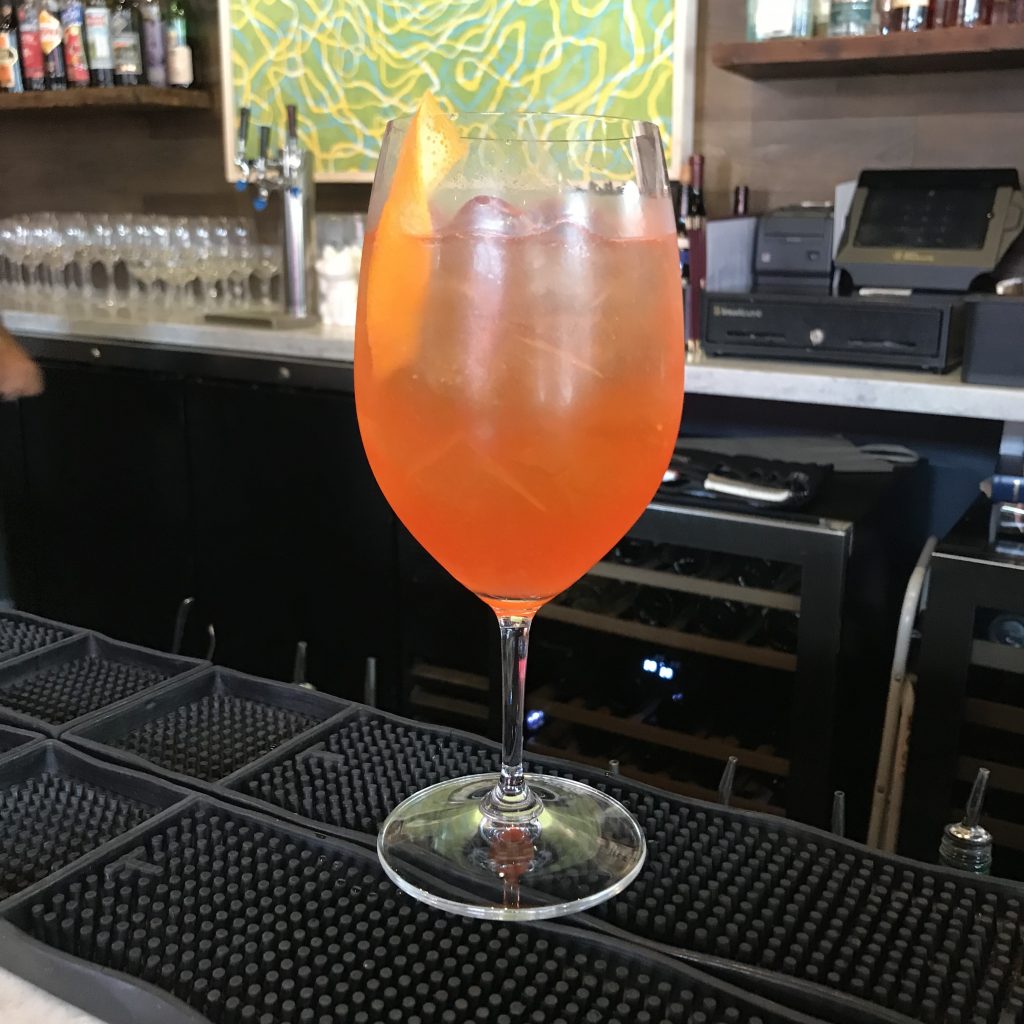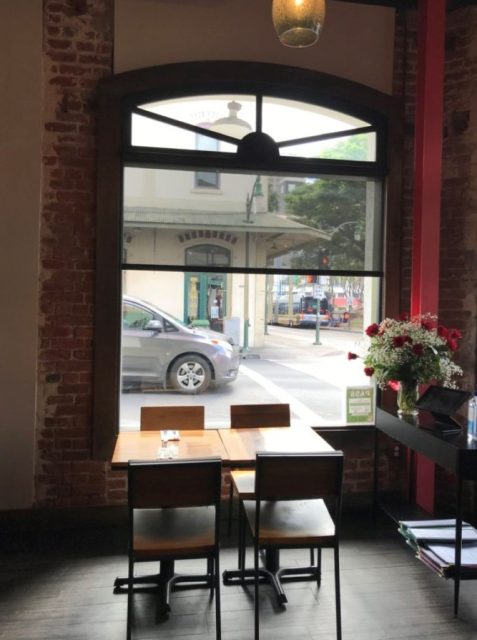 Everything on the menu looked awesome, but I went with the beef cheek pot pie in spite of the warm day, because I LOVE cheeks. It was rich and delicious, with bits of potato and carrot nestled under a cozy blanket of pate brisee.
As you would expect, this was not your usual pot pie. The grass-fed Kua-aina ranch meat was more intensely flavored than your usual beef, or as Alina joked on her season of Top Chef, "Why is the beef…so…beefy?" The bill was also very reasonable for such an upscale experience.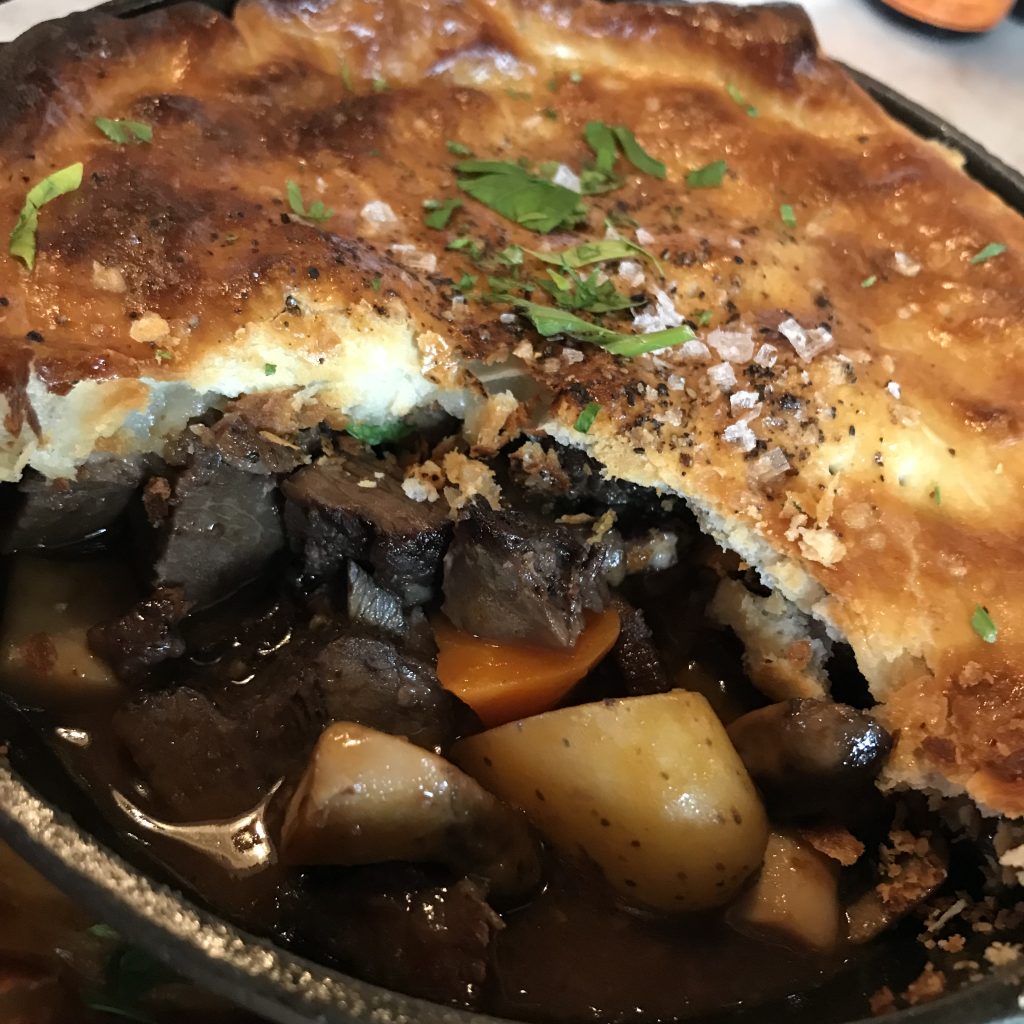 Anyone from California will find this menu item amusing…if a little blurry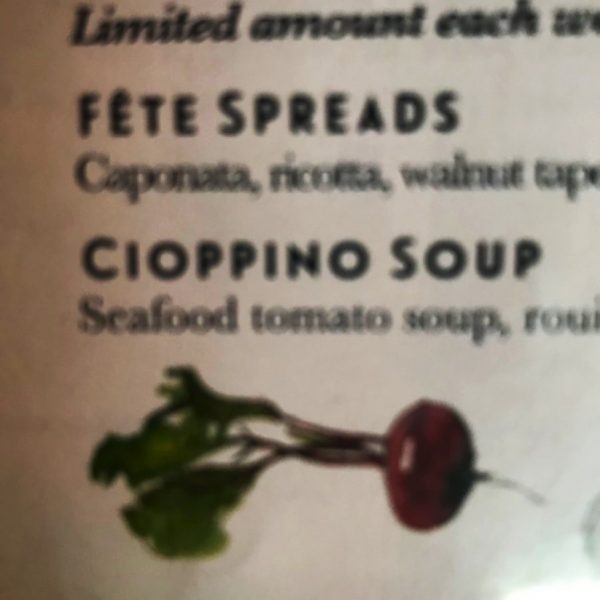 I wandered around Chinatown, which has some cool old buildings with dim sum shops and delis selling lacquered ducks out of tiny shops, like the little Hurricane booths in the French Quarter. The dim sum was tempting, but I was stuffed from that beefy pie!