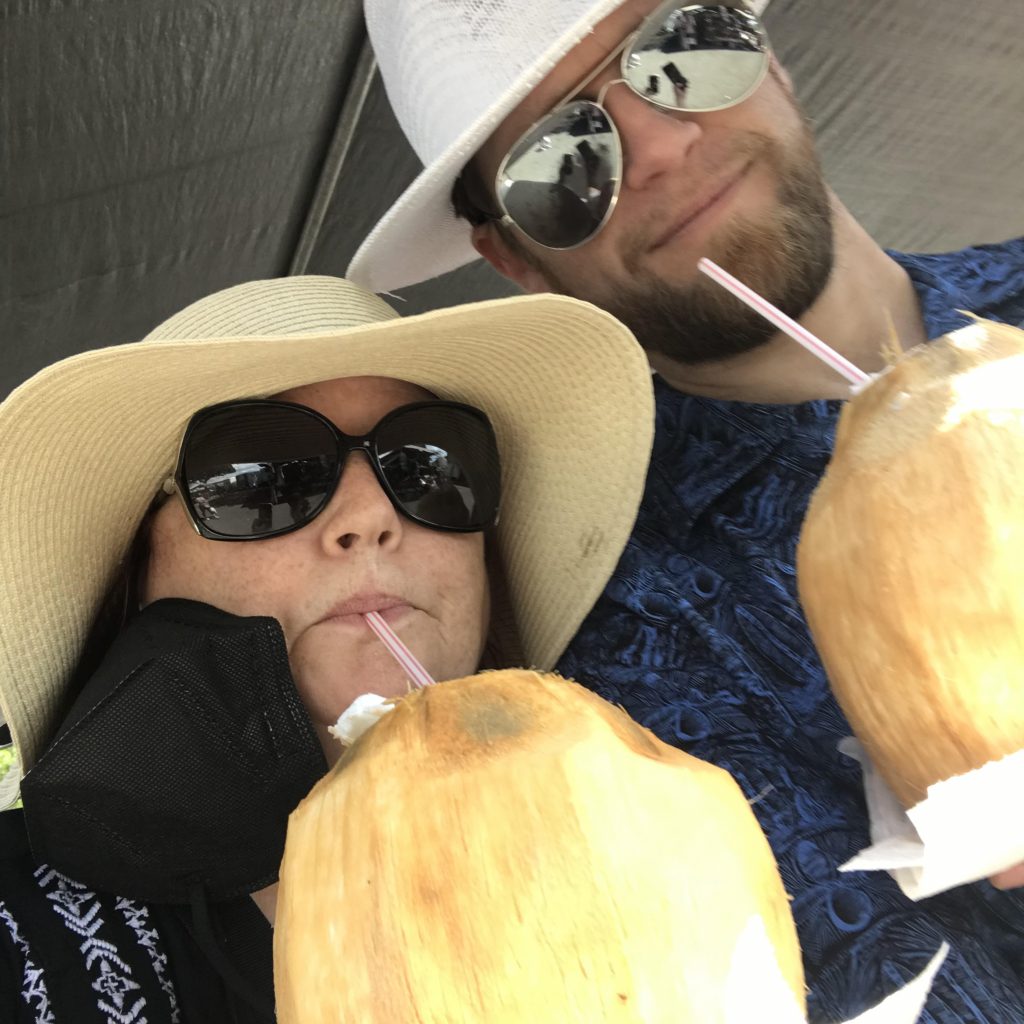 On Wednesdays, there is a big swap meet across town at the Aloha Bowl, so we rented a moped. We got a big one with a raised back seat so I wouldn't have to cuddle my nephew. We stopped for breakfast at Sweet E's Cafe, which not only lived up to its reputation, it surpassed it. Named for its founder, Ethel Mathews, the cafe opened in October of 2011.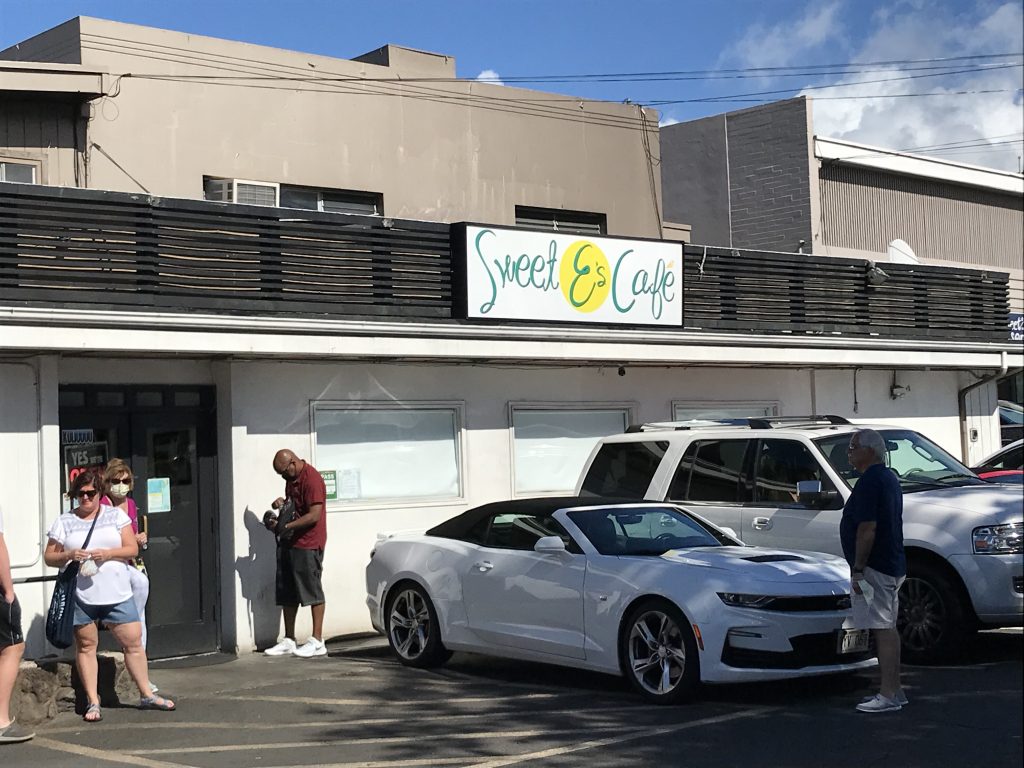 I am a sucker for a benedict, so I ordered the Kalua Pork Benedict. Oh my God!!! It was amazing! Tender, flavorful pork and a bright lemony Hollandaise. Perfection! Oliver ordered the Hawaiian Omelette with Spam, Portuguese sausage, scallions, onion and cheddar cheese. It was fantastic too. This was one of my favorite restaurants of the week.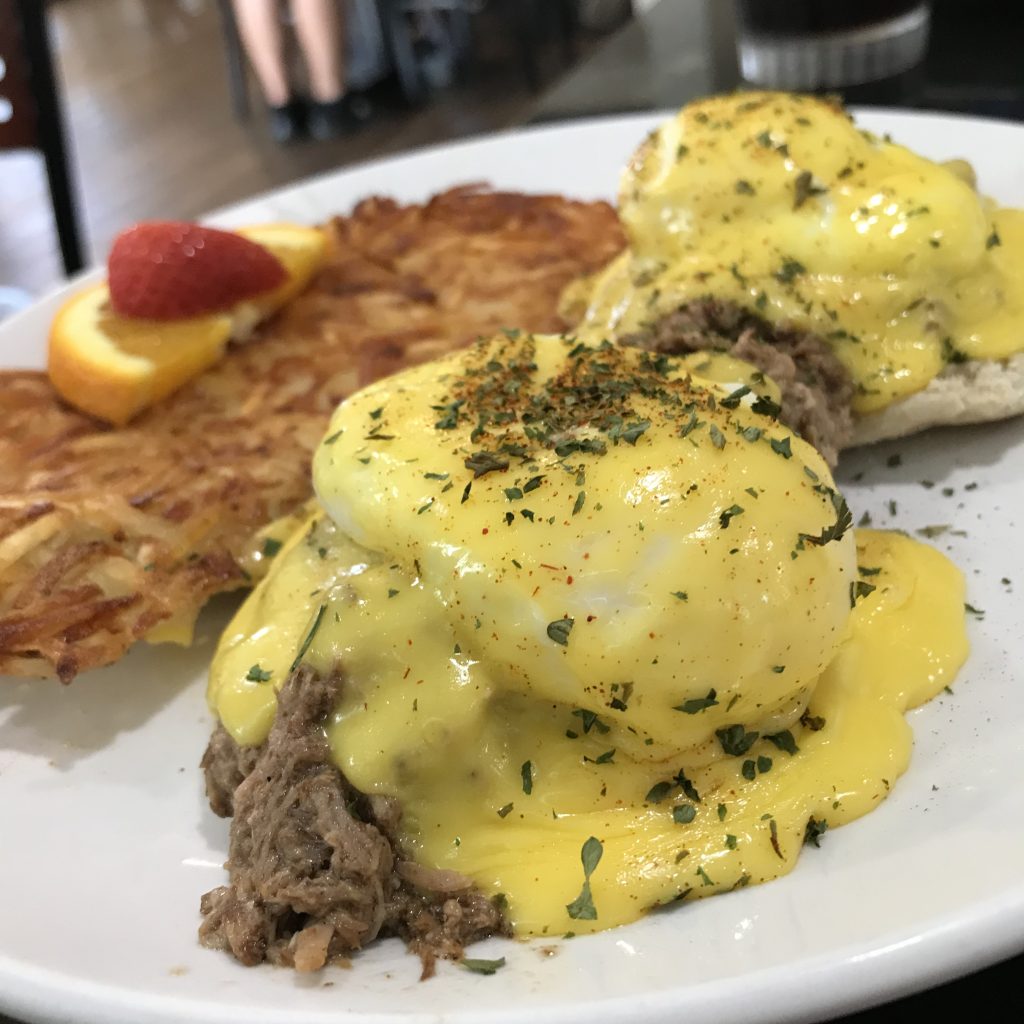 I was tripping out at the way this server juggled the cups.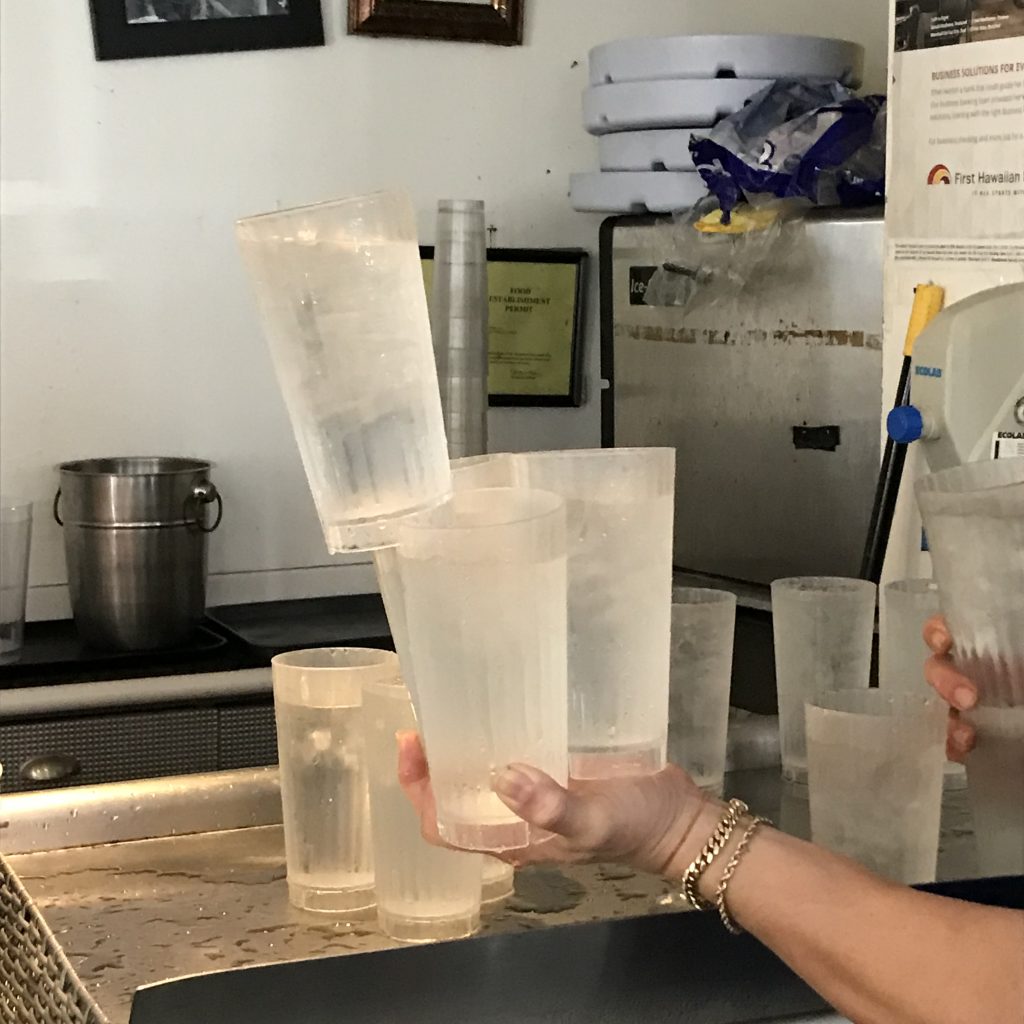 Oliver picked up our cups and noticed a little slot at the top, solving the mystery.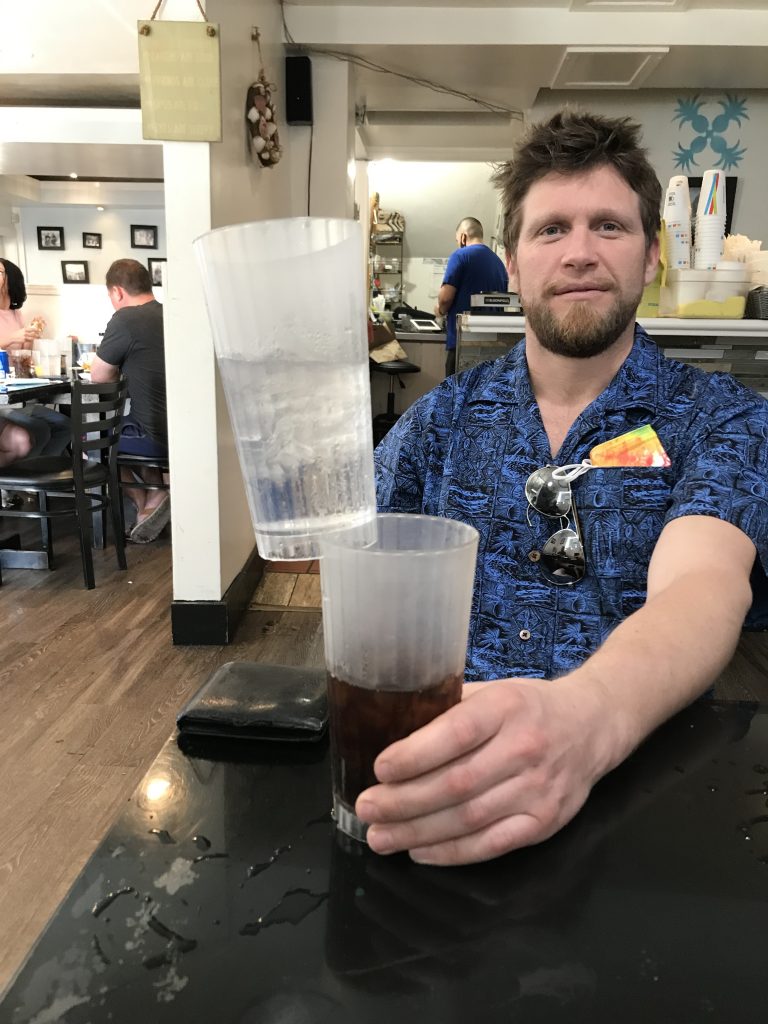 It was a pretty cool place.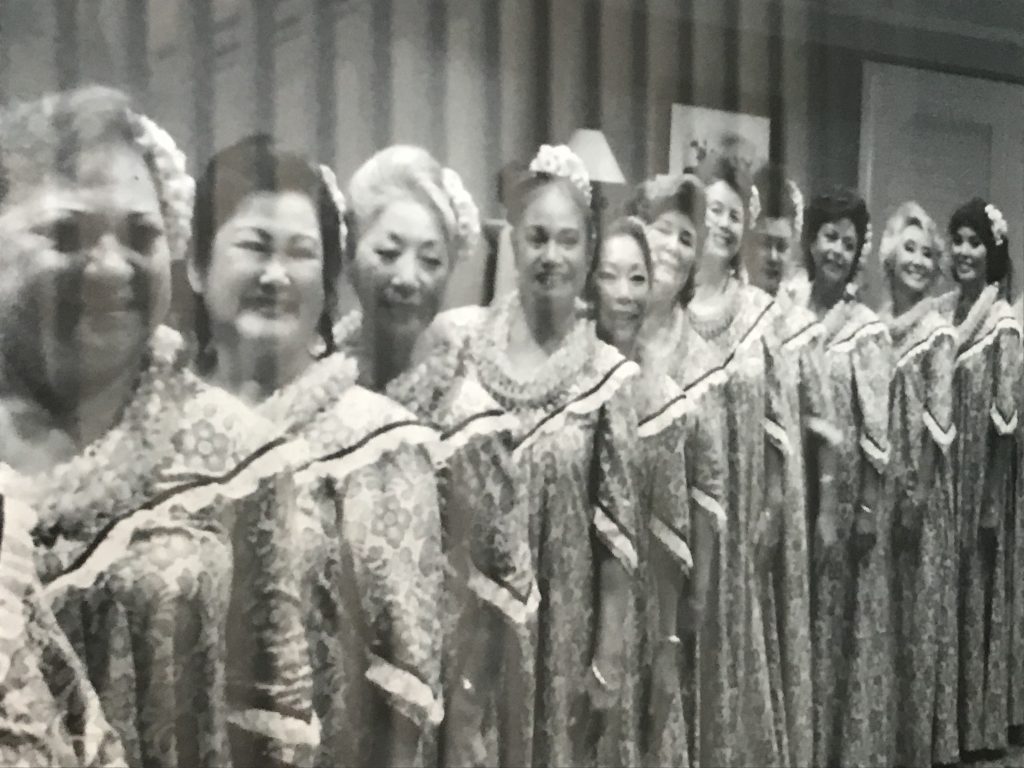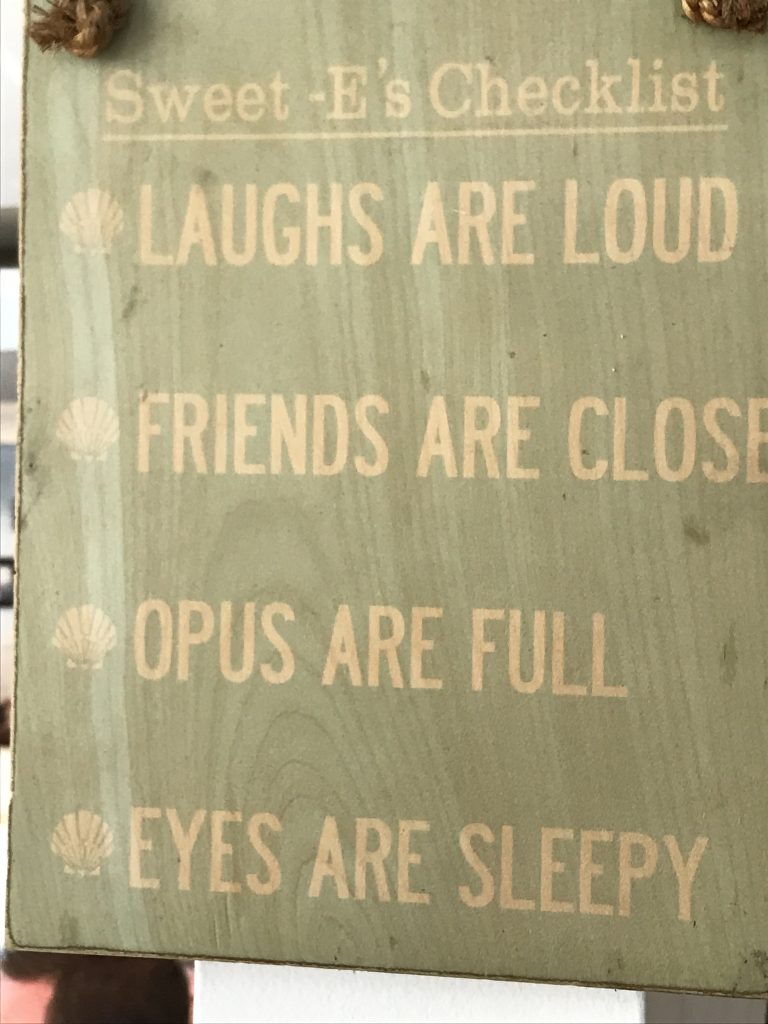 It was a really long ride to the Aloha Bowl. I didn't realize it was 10 miles away. There are a lot of homeless people around Waikiki so it was sad; it sure wasn't the scenic route. When we got there it was super hot. Most stalls had Hawaiian shirts or wood carvings. One woman told us how her family made these carvings and we bought a few. Then we saw stall after stall with the same carvings. We couldn't find the food trucks, although we did get to drink coconut milk. I didn't check my map, so I didn't remember I had planned to go to Aiea Bowl, a reputedly awesome diner in a bowling alley nearby.
We decided to go to the second location of The Side Street Inn on the way back and get another peanut butter crunch. We kept circling the block and couldn't find it. Finally we drove up the driveway of a mixed-use building called the Ioloni Center. Then we had to go to the back of the parking lot and walk down stairs, and when we found it, it didn't open for two more hours. I guess it's not called "Main Street Inn" for a reason.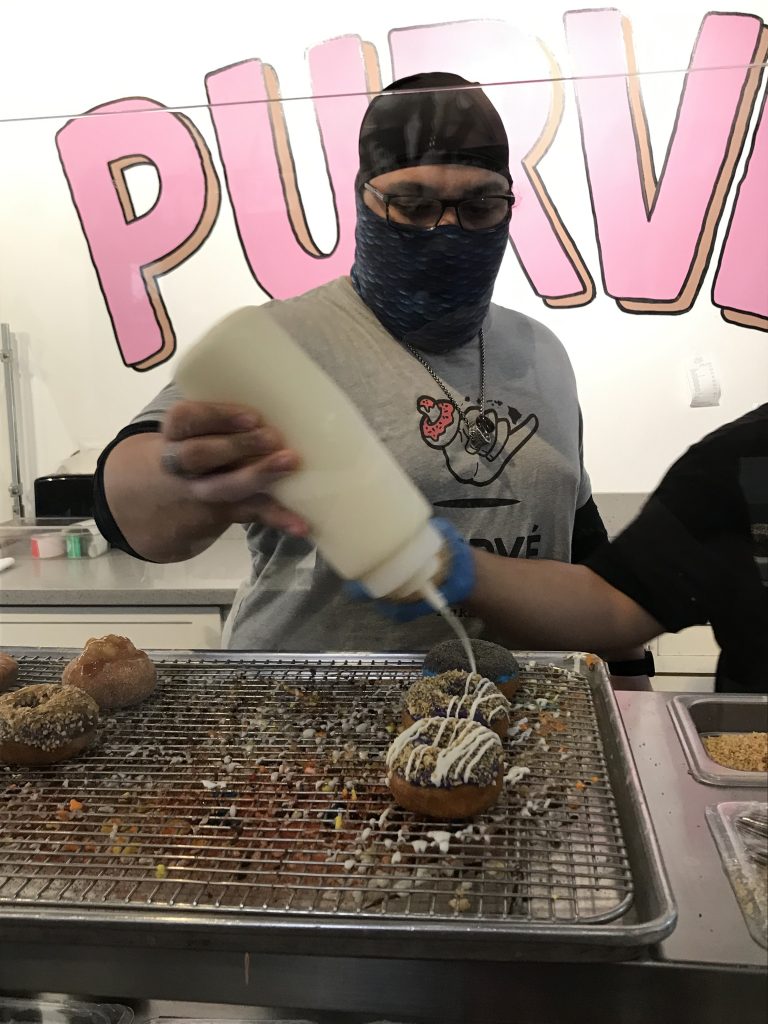 The Ioloni Center did have a cool donut shop though. Thank goodness the Purvé Donut Stop has that accent on the final E. Founded in 2018 by Nicholas Cornford and Brion Zablan, the shop is all about speed, quality and service. All donuts are made fresh as you watch. The donut flavors are crazy and fun.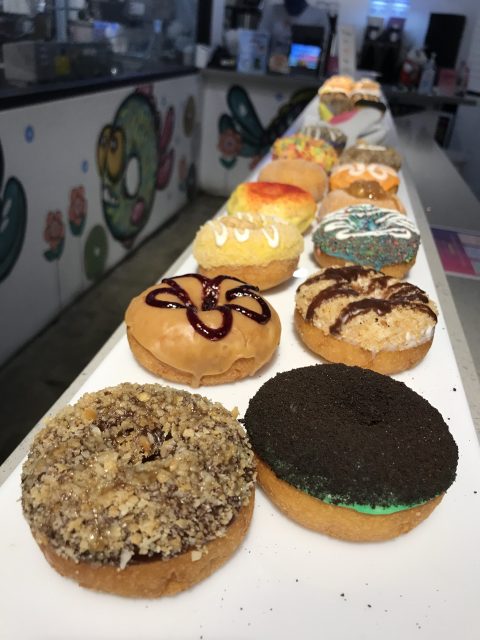 THE "SANCHEZ"
Tossed like a Salad in Cinnamon and Sugar
SMURF BALLS
Mixed Berry Glazed Teased with Captain Crunch & Cream Drizzle
UNICORN BUTT SNEEZE
Lemon Glaze Butt Sneezed with Fruity Pebbles
O FACE
Lemon Glaze, Graham Cracker with a Cream Cheese Climax
NA-NA-NUT BUSTER
Haupia Glaze Lei'd with Macadamia Nuts & Chocolate Banana drizzle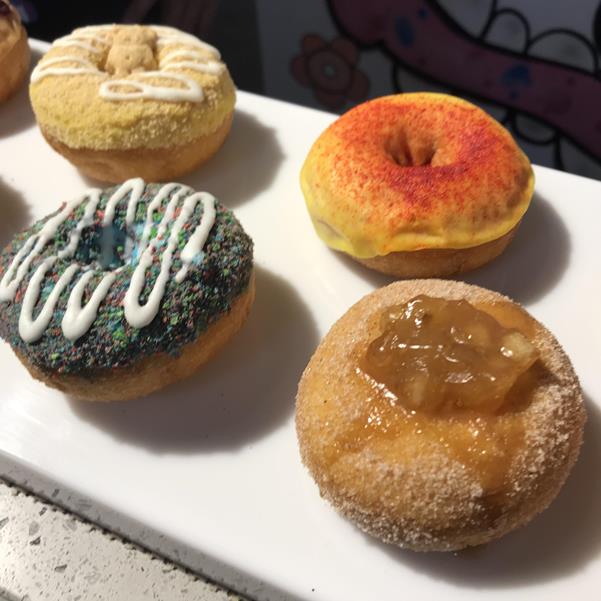 On the way back to the hotel we stopped at ili ili Cash & Carry. The name is short for the neighborhood, "Moiliili." Alejandro "Aker" Briceno and Lindsey Ozawa are known for their thin New York-style crust and thick Detroit-style. I should have ordered a pizza or sandwich for later, but I wasn't hungry at all. I got garlic knots. They weren't the usual baked pizza dough. They were deep-fried, like garlic donut holes. Why doesn't everyone make these?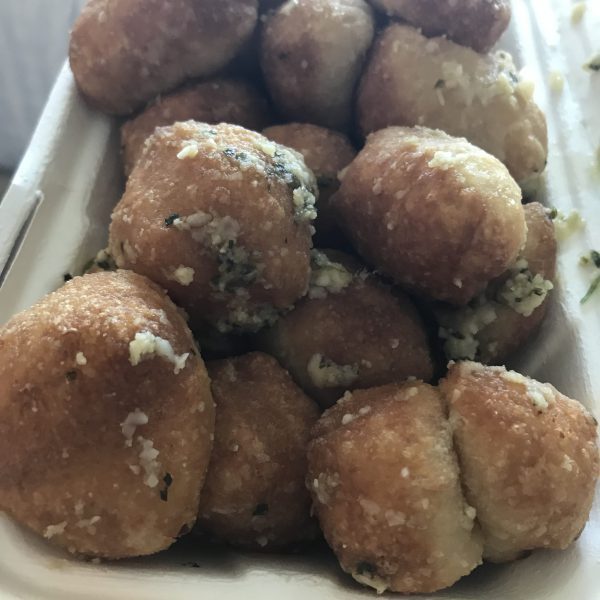 Since I hadn't ordered anything but garlic donuts, I eventually got hungry and wandered off into the night. Amongst the many tourist spots, I happened upon Tiki's Grill and Bar.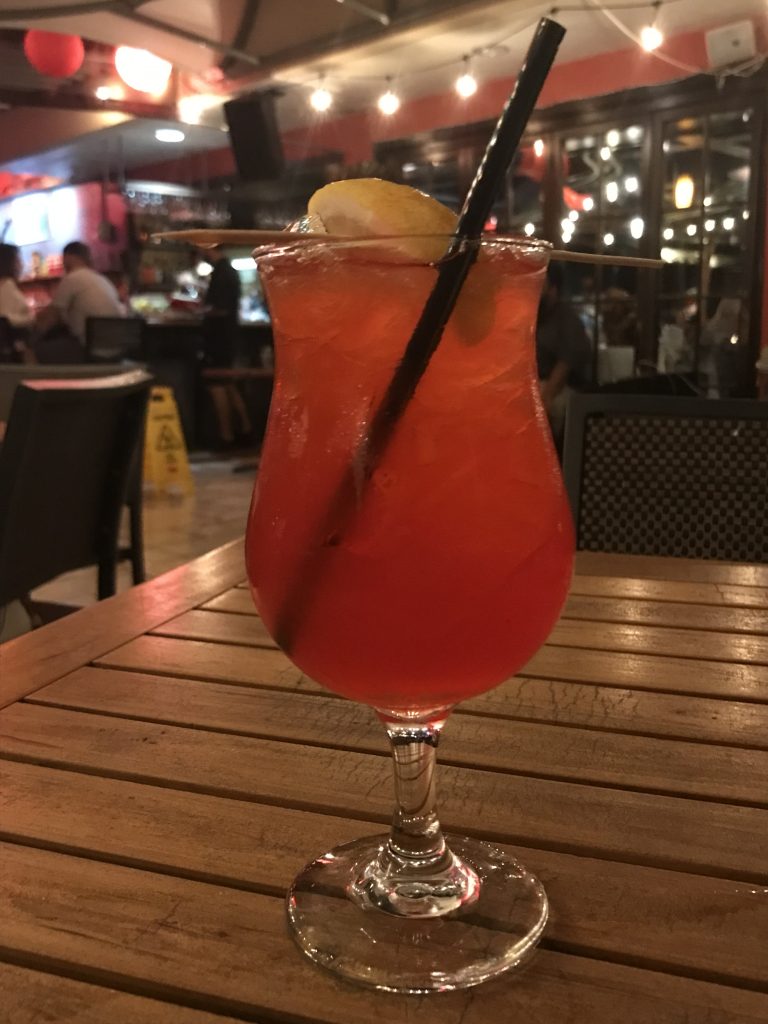 They had standard upscale restaurant fare in a 1980s Gourmet Magazine style. The beets and goat cheese were stacked into a Napoleon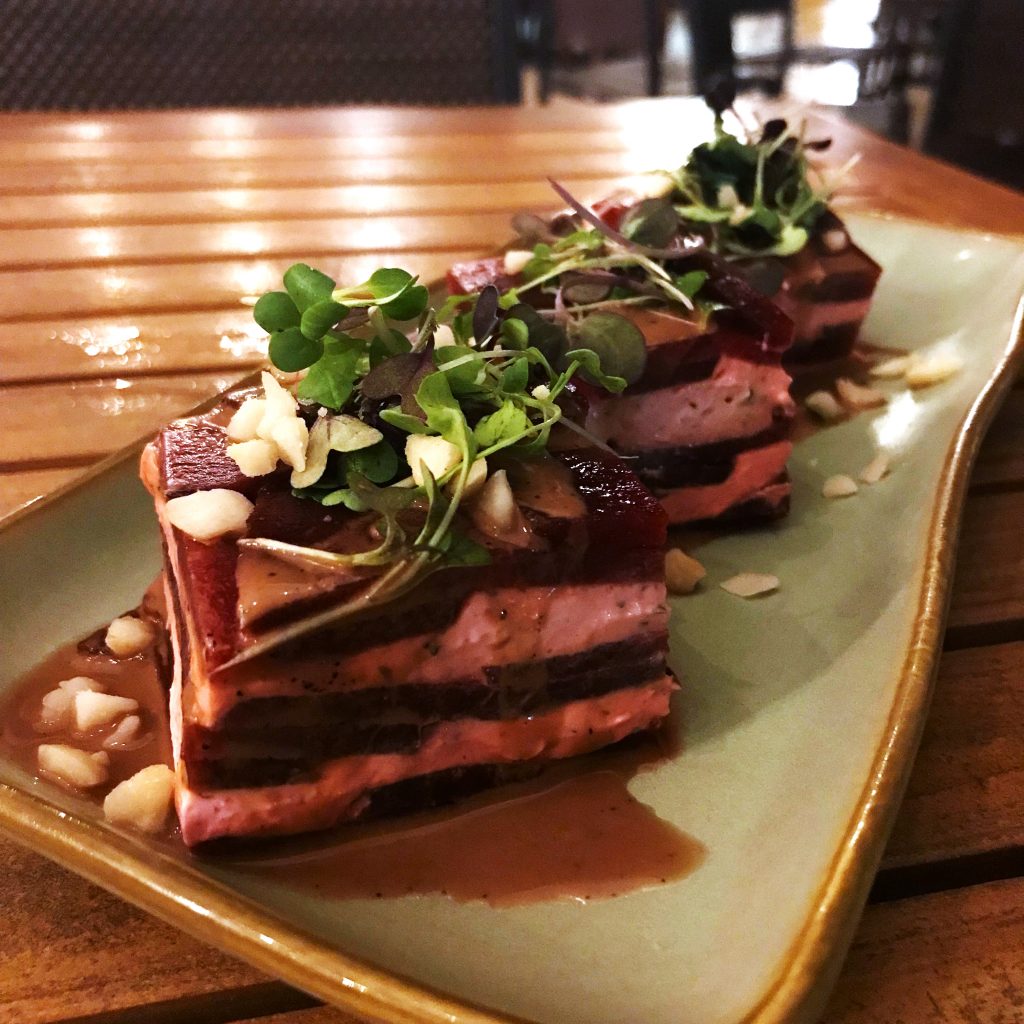 Tuna tartare was in an old school timbale
It was all delicious, and they had crepe cake! I relaxed on the lanai with my cocktail and listened to live music from a local with a ukelele. It's a cliche for a reason.