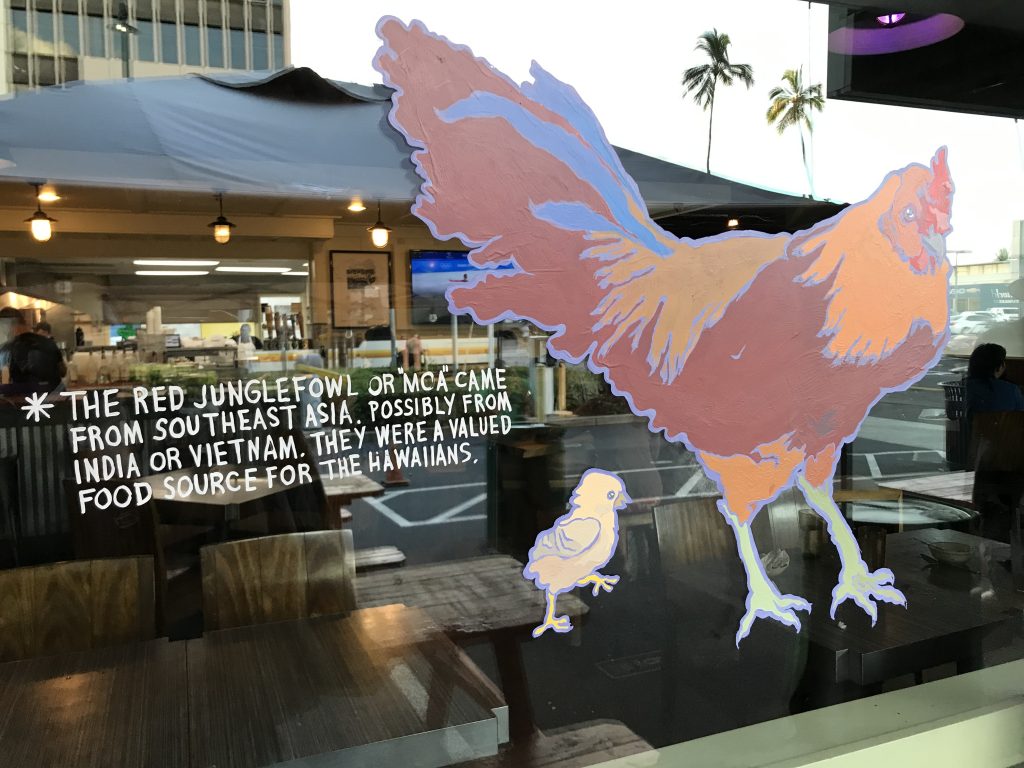 We ended the afternoon with dinner at the Highway Inn, a very traditional Hawaiian restaurant. Seiichi Toguchi was born in Hawai'i, but was raised in Ginoza-son, Okinawa. He returned to Hawai'i and worked as a dishwasher at the old City Café, where he met his wife. He was was quickly promoted to cook's apprentice. During WWII the couple were tragically removed and put in internment camps on the mainland. At the end of 1946, the Toguchi family returned to Hawai'i and opened the original Highway Inn in 1947.
Their son, Bobby, took over the restaurant and moved it to its current location on Leoku Street in 1984. In 2013 a second location opened in Kaka'ako, in downtown Honolulu. Now with two locations, a fish market and catering, the Highway in is being helmed by a third generation of he Toguchi 'Ohana.
We started with their Kahlua Pork in fluffy Chinese buns. I am obsessed with those buns!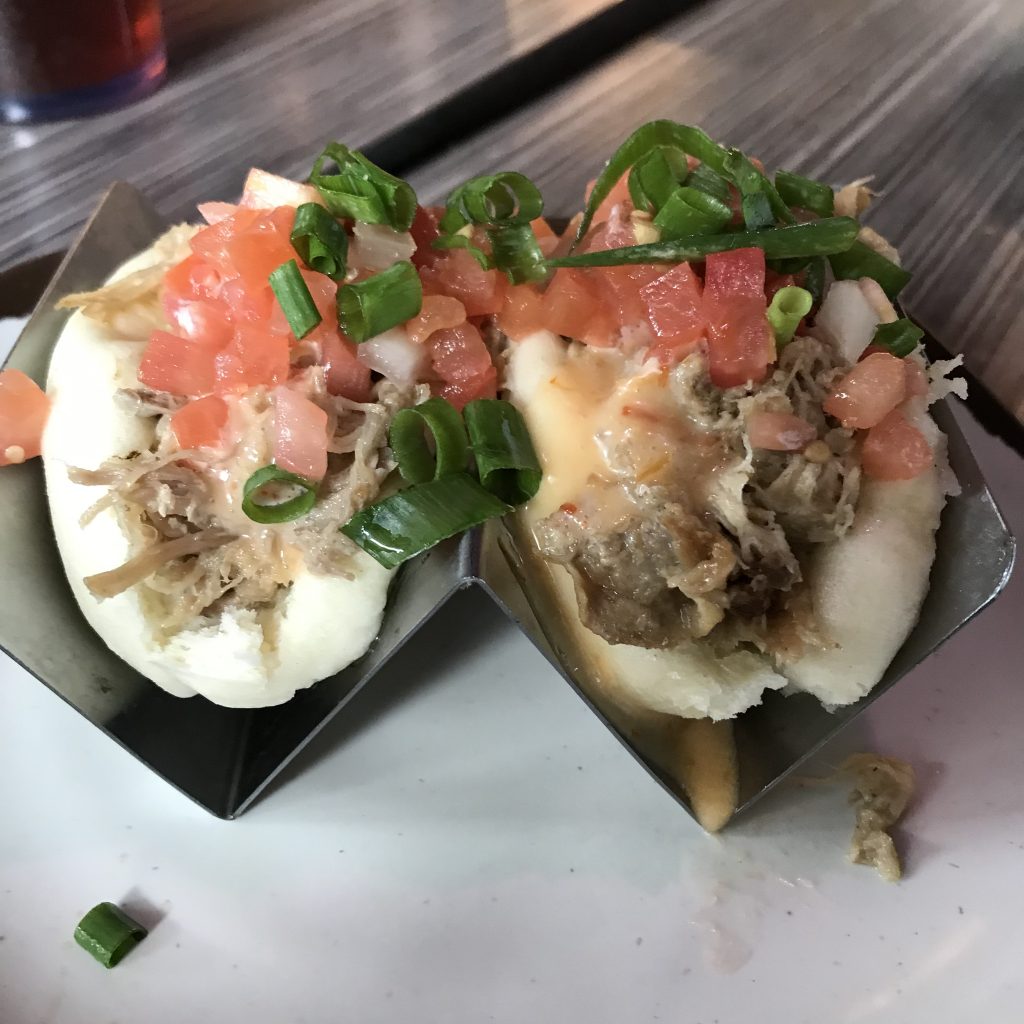 The Highway Inn is famous for its lau lau–shredded  kālua pork and butterfish wrapped in lu'au leaves and ti leaves. The package is steamed, and when you open up the aroma escapes with the steam. I ordered a lau lau combo, which also included rice, steamed uala (purple potato), potato-mac and haupia, a coconut dessert.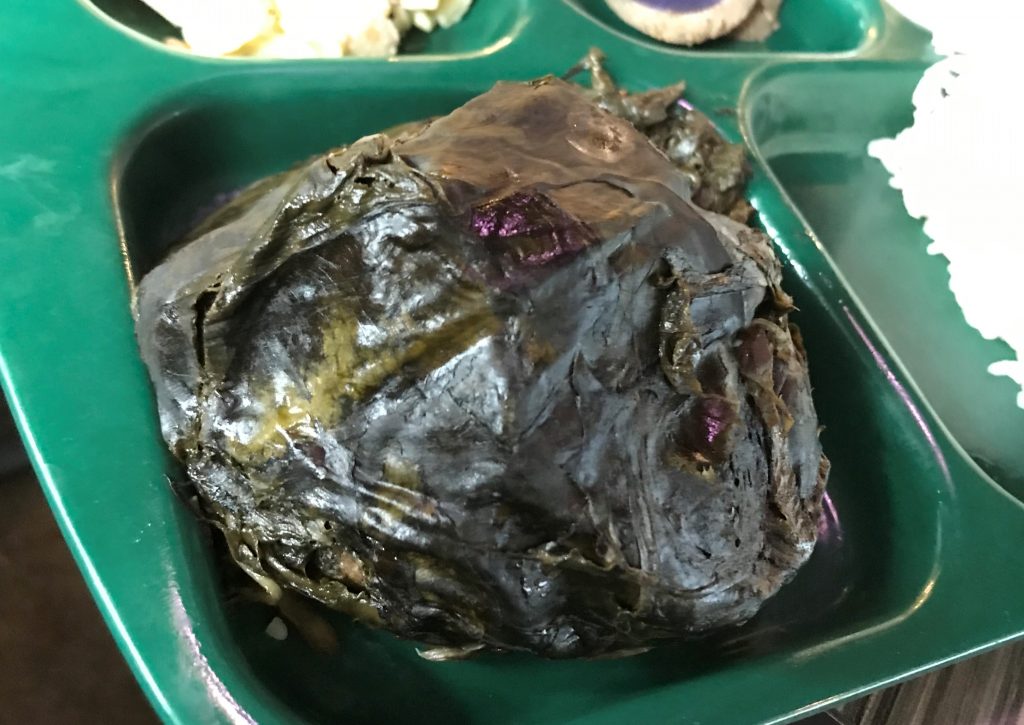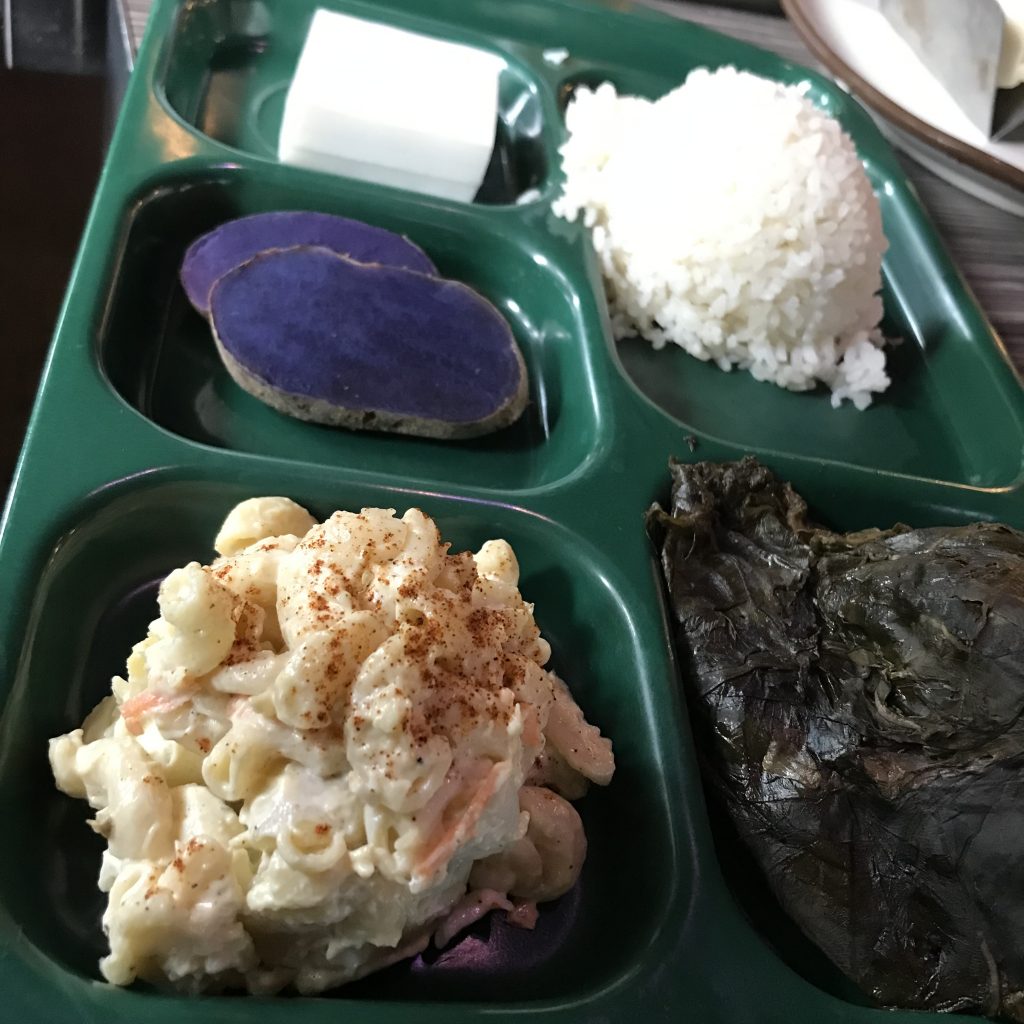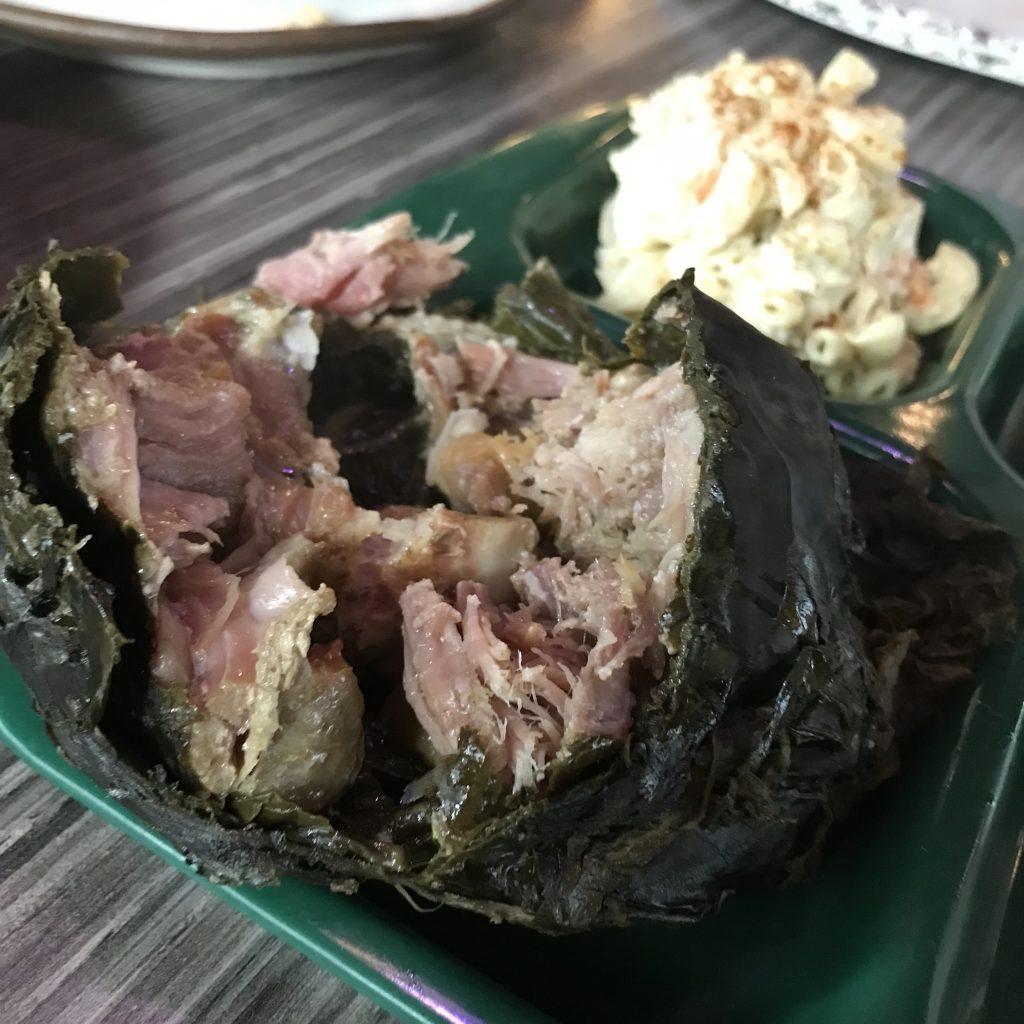 OT went with flame-grilled short ribs in an Asian soy marinade. Maybe it was the familiarity, but the charred meatiness made it our favorite dish.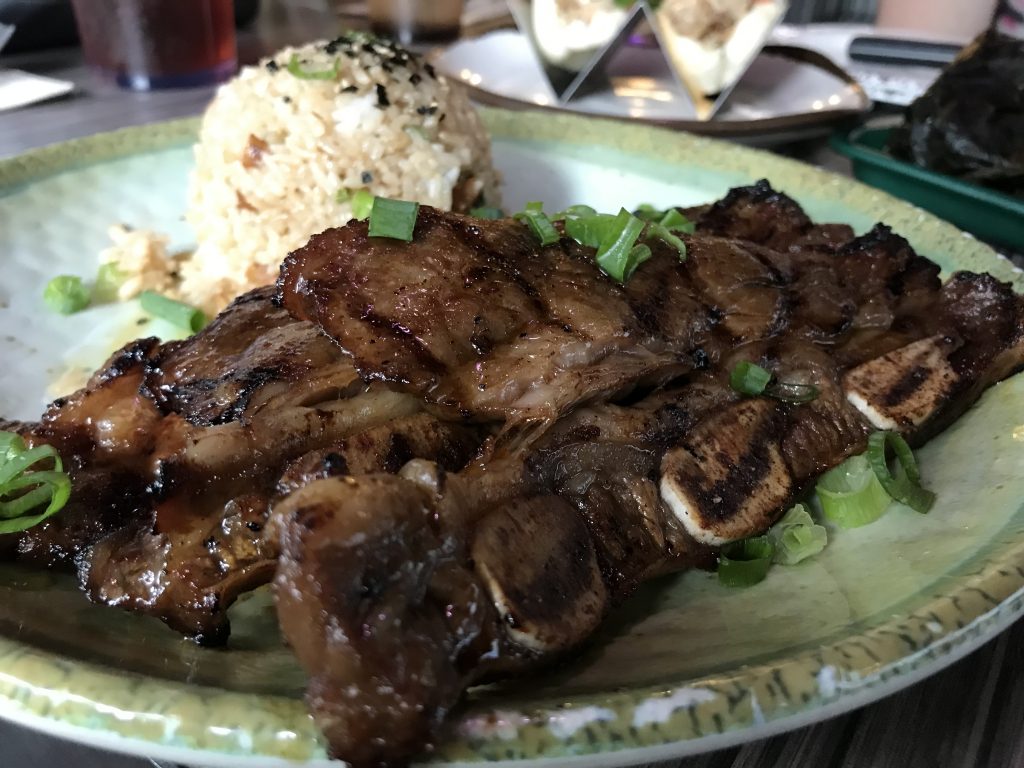 We watched the sunset on the beach before heading back to the hotel.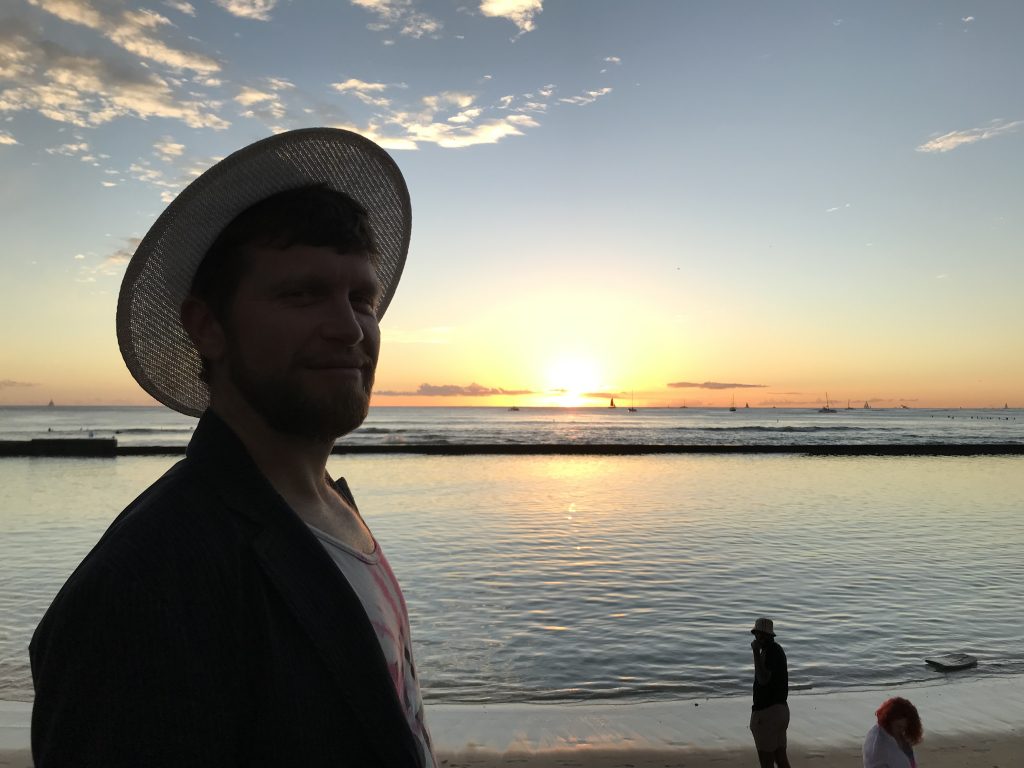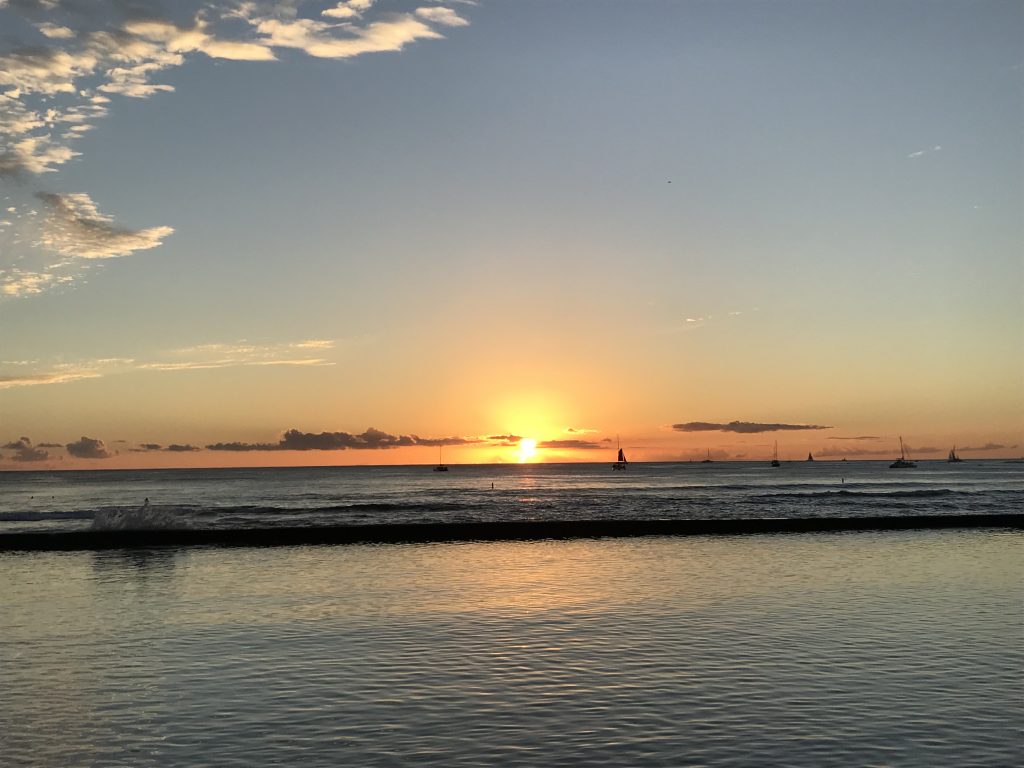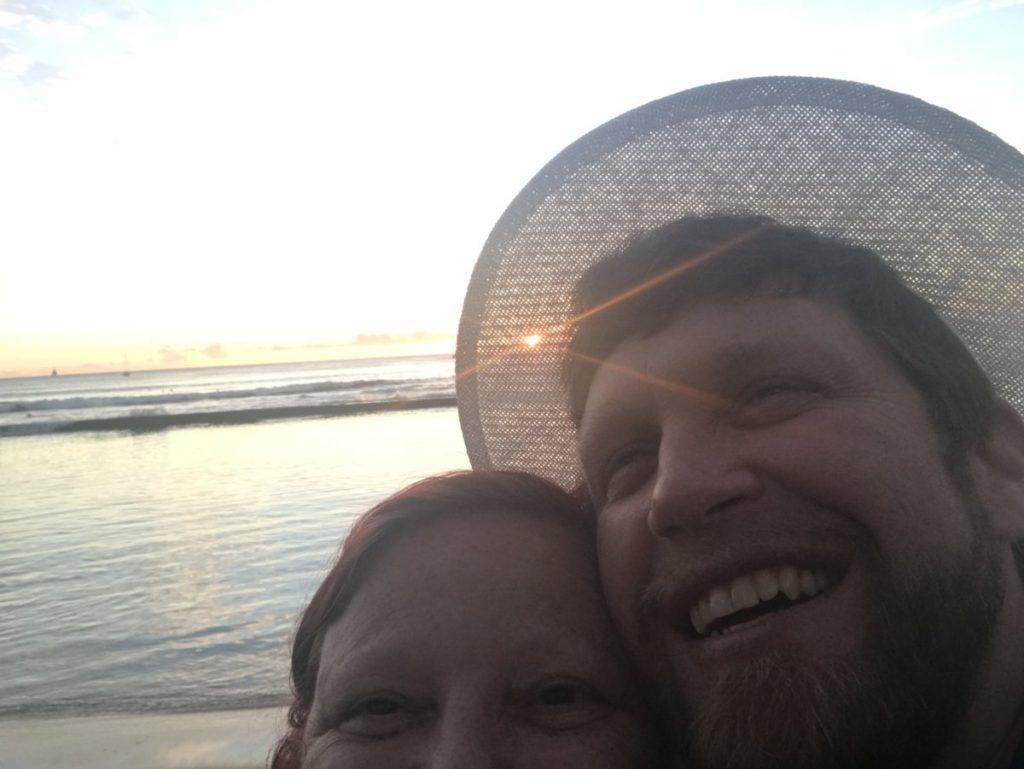 I just liked these plants and OT good-naturedly posed with it.