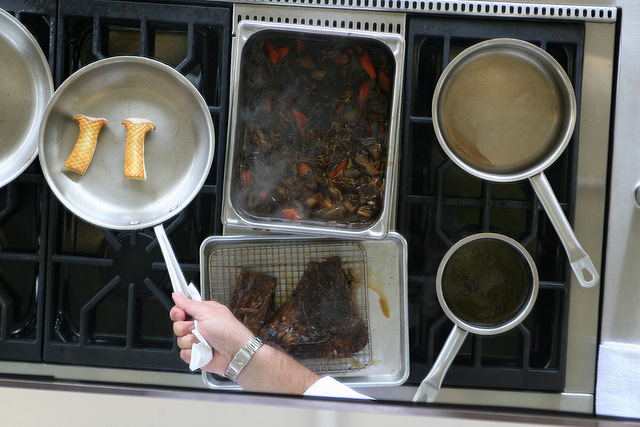 OK, I swear, this is the last LA Magazine Food Event post — this year. Besides a feast of delectables, there were some fantastic chef demos and panels. Chef Rory Hermann of Boucon shows us how to cook vegetables three ways and a lovely roast. Main lesson: let your meat rest!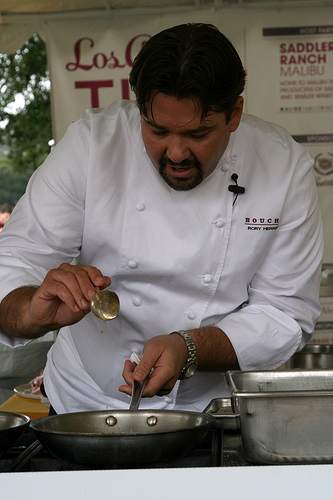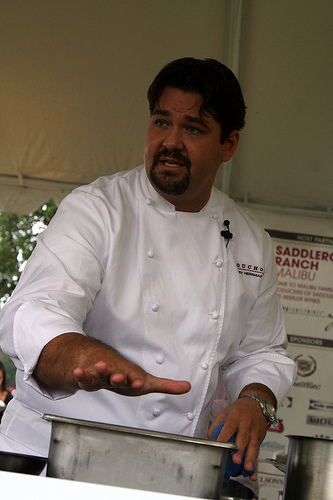 After Chef Rory Hermann, Julian Cox of Rivera mixed up cocktails.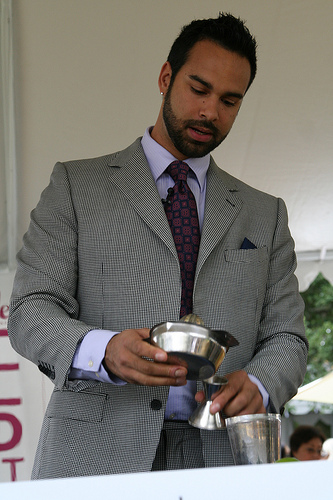 Over in the conversational corner, they were discussing cheese pairings and the culture of food in Los Angeles. Some of the panelists felt chefs in LA are less competitive. The moderator opined that may be because most chefs here casme out of three mother restaurants.