The LA Magazine Food Event had soooooo much food and sooooo many events, it was just impossible to fit them all into one post. So just think of it like Shark Week. With more food. And no sharks. This year there was noticably less seafood and an awful lot of meat. But I like meat. Meat is good. So without further ado, here are some of my favorite dishes. Keep in mind that I couldn't try every single thing, so it's a random sampling.
1. Westside Tavern's shortrib crostini. Meaty and flavorful, with a nice dollop of creme fraiche with horseradish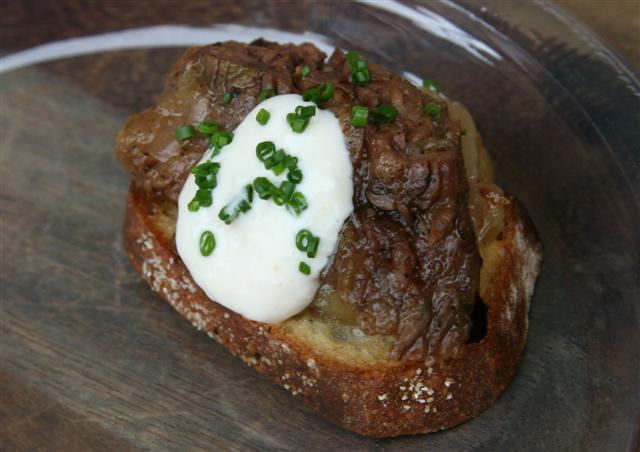 Friendly faces from Westside Tavern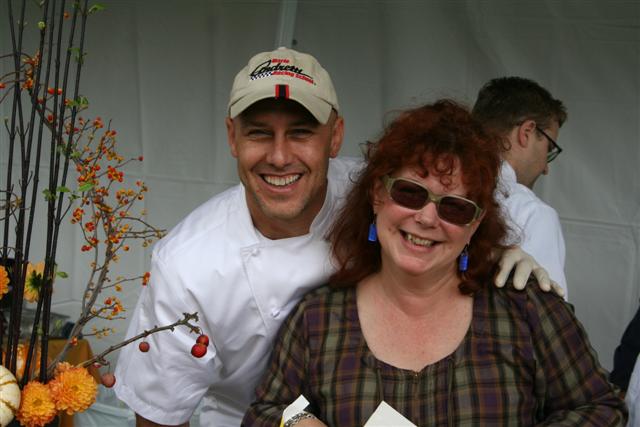 2. Sweetsalt made a showing with its delectable short rib sliders, and then blew us away with their rich duck confit slider.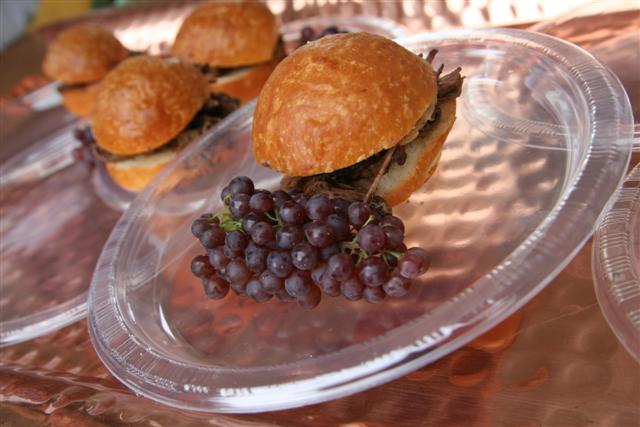 3. I'm a sucker for foie gras, and this creamy, silky mousse highlighted everything that is beautiful about it while dialing down the intensity.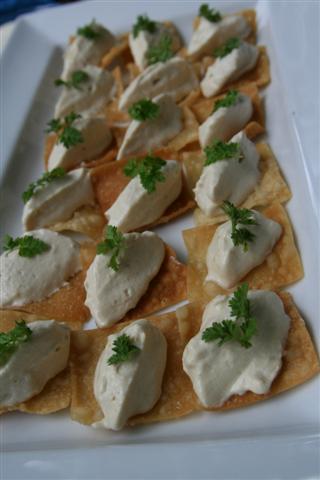 4. Loteria! is a perennial favorite, and fit right in with the Mexican Food theme. They offered taqueria-style tacos of rajas, a pastor-style shredded beef and lengua. This is a picture of the lengua. I have actually started to develop a taste for lengua, but it still needs radishes and a lot of hot sauce.
5. Smoke from the grill called us over to herb-crusted lamb chops from Rosti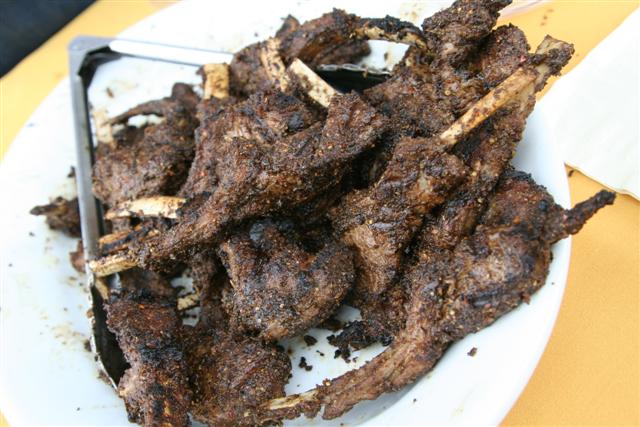 6. You just can't beat veal cheeks. I thought foie gras was the penultimate savory meat, but Public's braised veal cheeks with salsa verde, roasted radishes and fingerling potatoes proved me wrong. My mouth's festival of cruelty continues unabated.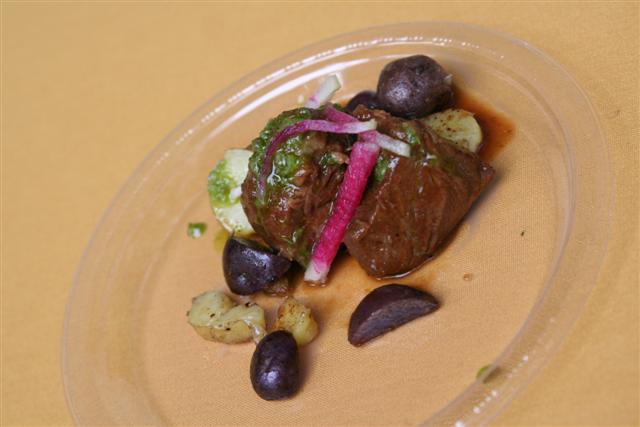 7. Matteo's LA Spinach with Gorgonzola Gnocchi with a yellow pepper coulis was a refreshing spin on a classic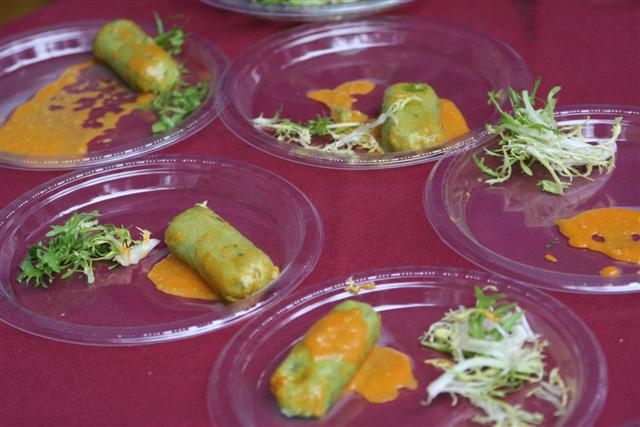 8. OK, you have seen this picture before. But I can't leave out the Foundry's Best Grilled Cheese in the Whole World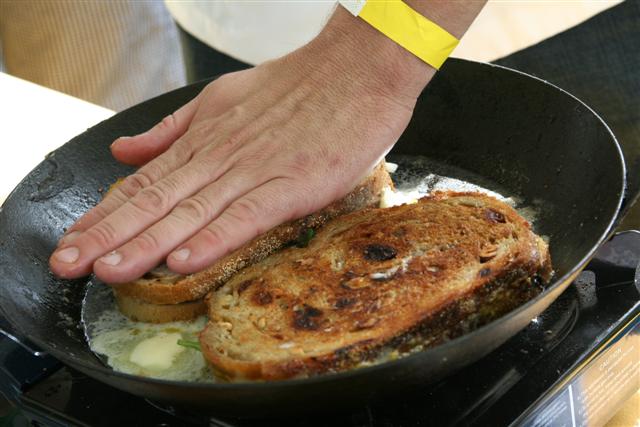 9. Magnolia Bakery's cookies. The chocolate cookies in the foreground lost me with the dried cranberries. I just don;t think they go well with chocolate. The chocolate-dipped shortbread cookie in the background, though, was nothing short of memorable.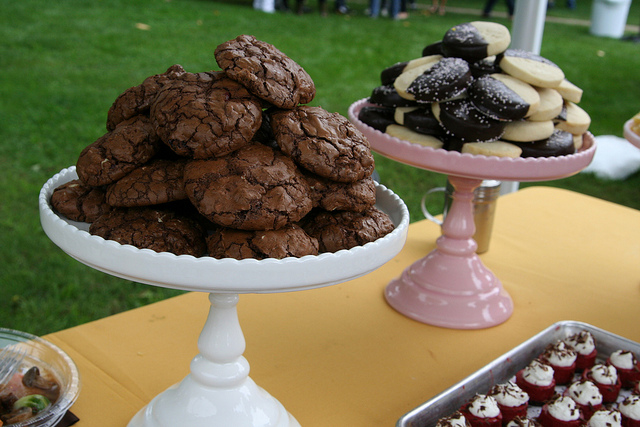 10. Sweet Rose Creamery ice cream sandwiches and frozen bananas. They were seriously FROZEN. You had to walk around and let them melt before you could really taste the pumpkin. Still, I love pumpkin ice cream, so score!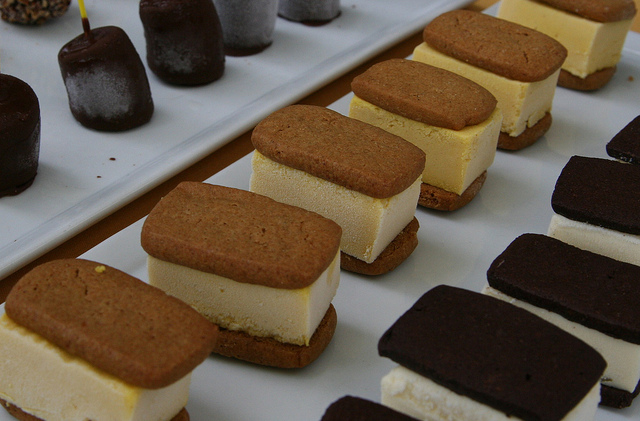 Honorary mention to Street for providing a delicious, refreshing vegetarian option with their new kinda paana.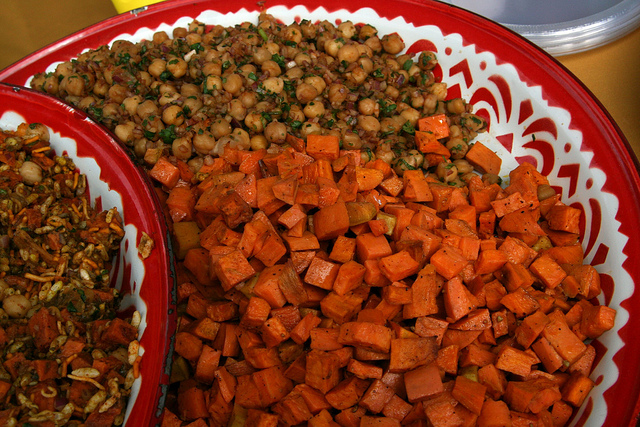 The super, special Grand prize goes to Tra di Noi, who presented a delicious white truffle pizza, and one of the best bites of the event other than the veal cheeks, orechiette in a thick, cheesy white sauce packed with truffles.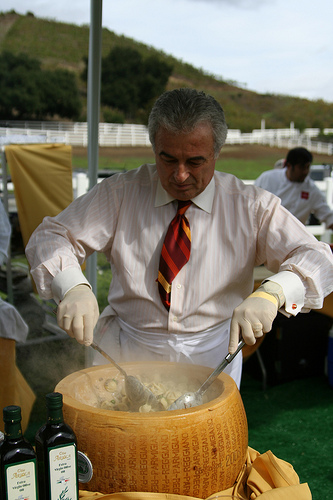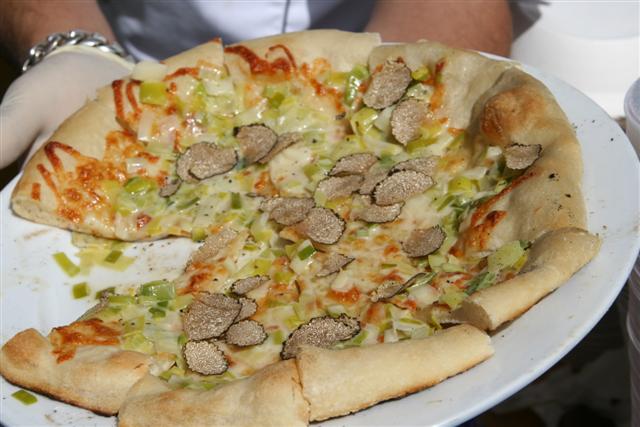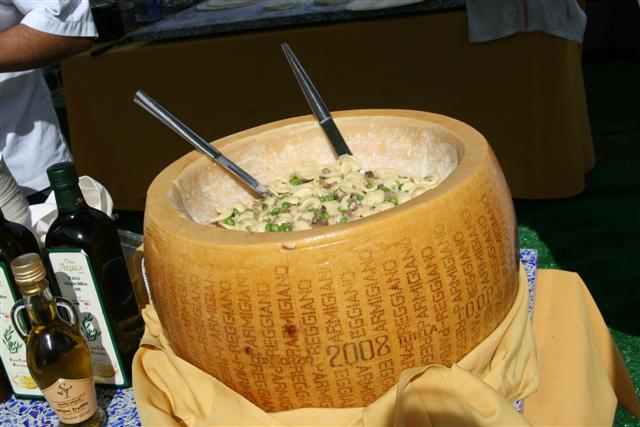 They even made a delicious marscapone cream dessert with shaved truffles. Kitchen battle Truffles begin!!!