Last weekend Los Angeles magazine was host to one of everyone's favorite food events of the year. It is so representative of its kind, it doesn't even have to have a name. It's just called "The Food Event". Participants are top-notch every year, like the jams and preserves offered by Akasha shown above. The fig was especially addictive.
Besides the spectacular food, two features of this event make it stand out. First of all, participants in panels and cooking presentations are the cream of the crop. They always have lively discussions and put on one hell of a show.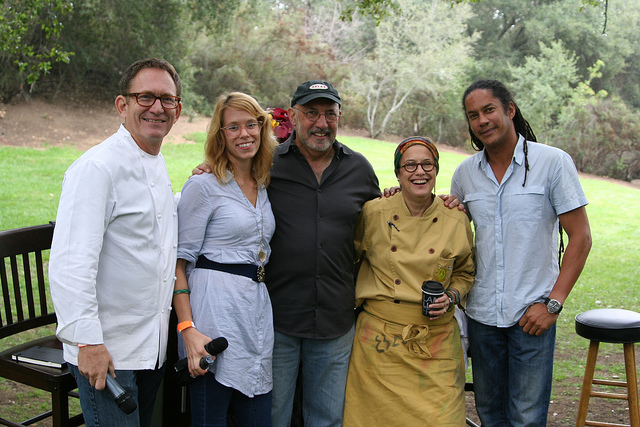 Secondly, the bucolic surroundings of Saddlerock Ranch, Semler and Saddlerock wines, give attendees a welcome relief from the city. The land is well-utilized, with a "Conversation Lounge" beneath an arbor, and plenty of seating and picnic areas. This year, considering the grey skies, they erected a clear plastic tent over one area, providing a welcome escape once the droplets started to fall. It's also exciting to be around the horses and wild animals. I have to give it up to KCRW for catching the best photo showing the incongruity of the setting.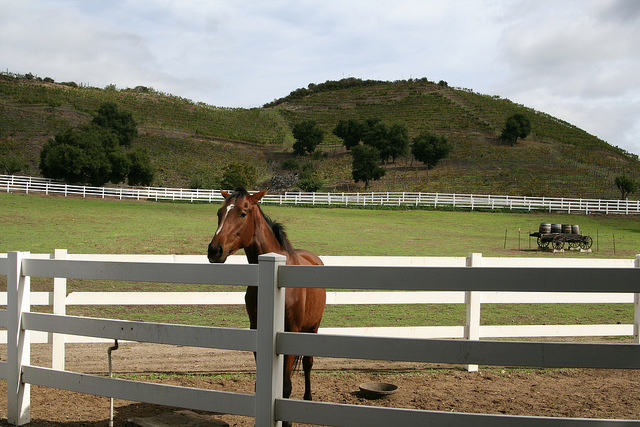 Richard Blade was DJ-ing again this year, with more of a Motown bent and less 80s than last year. Other entertainment was provided by mariachis, keeping in theme with the Mexican issue.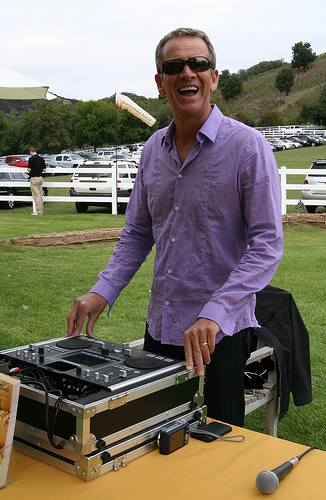 Palate presented the creative squash custard with a pomegranate relish and bacon apple strudel. Personally, I found the pomegranite to be kind of a of a shock against the smooth custard.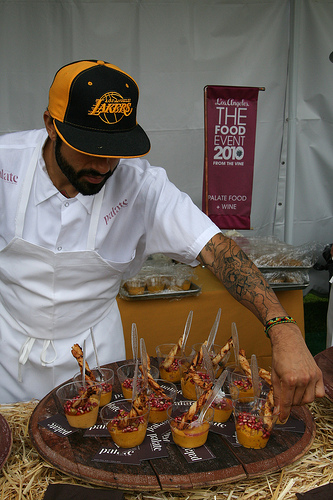 Chefs hanging out before the event, including Octavio Becerra and Mark Gold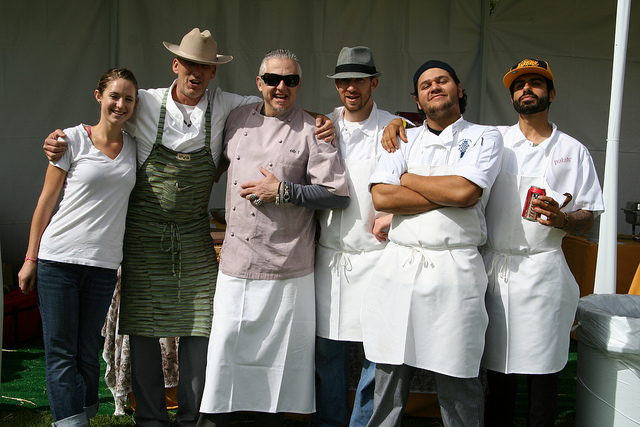 Lobster salad from On Sunset Restaurant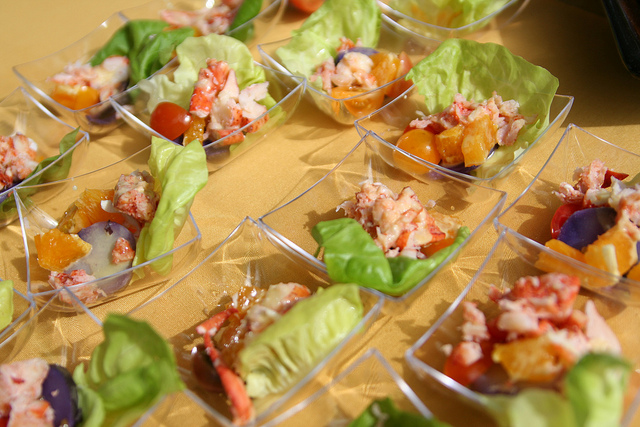 J&J Vineyards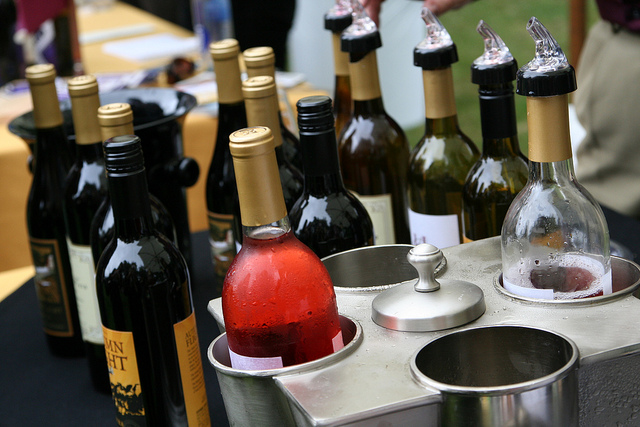 Guests take advantage of the wild grounds to take a break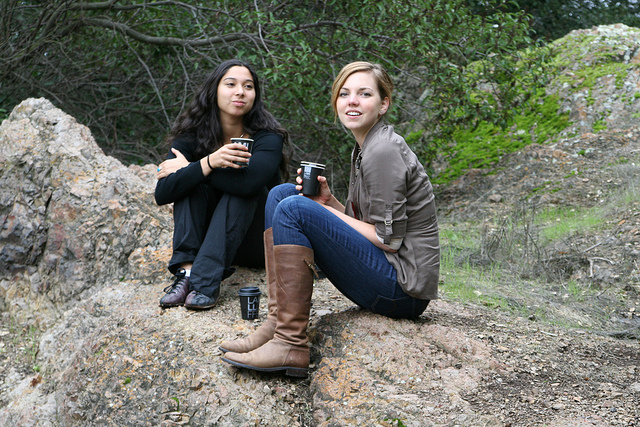 Others get comfy in the Conversational Lounge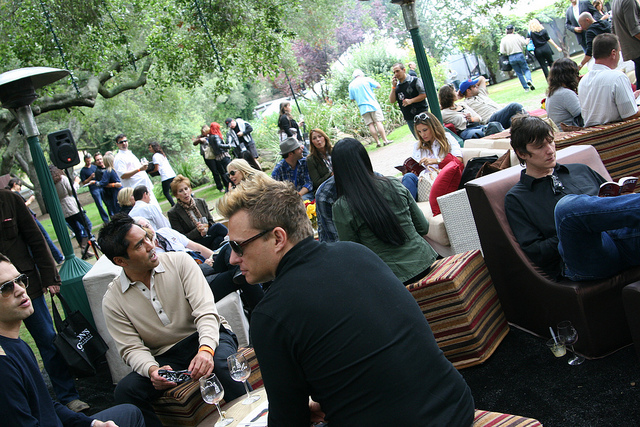 What's an event post without Susan Feniger? I harrumphed that Top Chef Masters judges dared called Kaya Toast a sandwich, but she shrugged it off with her usual easygoing good humor.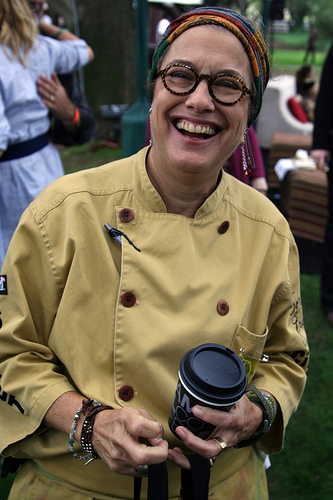 Piero Selvaggio, Neal Fraser and moderator Carrie Kommers. More on the panels later.
Yes, even at an event with no children allowed I will somehow get my picture of adorable children! Mark Peel and kids are good sports.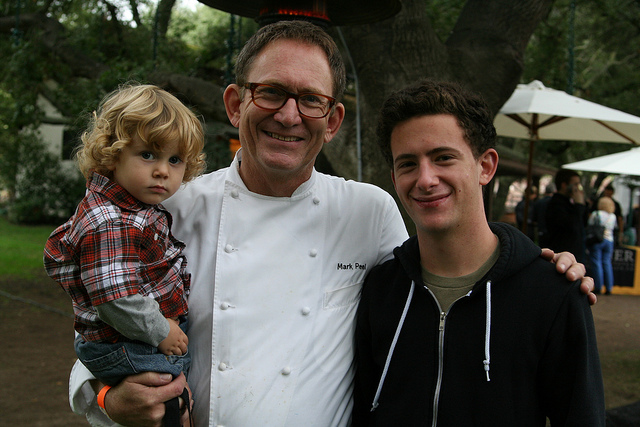 Not only can he rescue a damsel in distress, but he can carry three beers at once!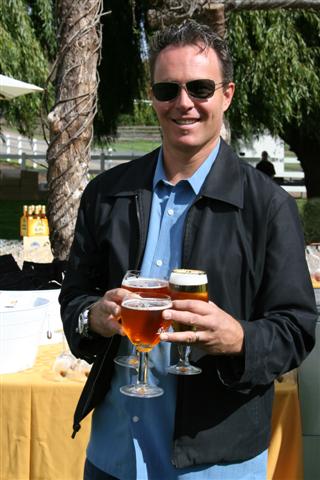 Pointing, it's a trademark!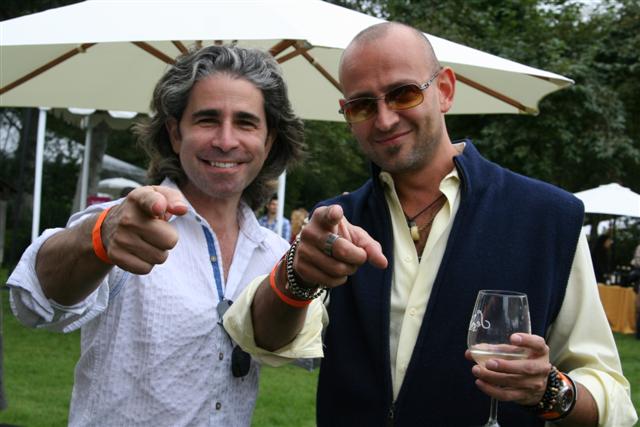 Elote, a traditional street food of corn coated in mayonnaise, Parmesan cheese and spices, presented by Cafe Habana in Malibu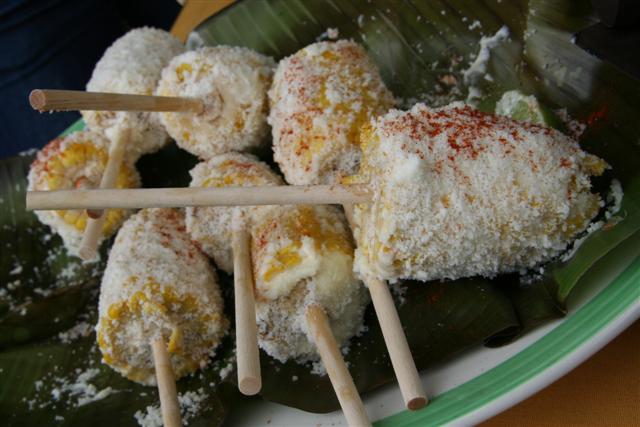 Mo-chica's coming to a market near you!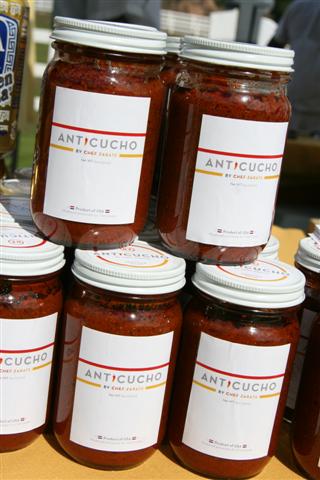 Then at almost exactly 4pm, the ending time of the event, the rain started falling as if planned and we all ran off to our nice dry cars and cozy stalls.