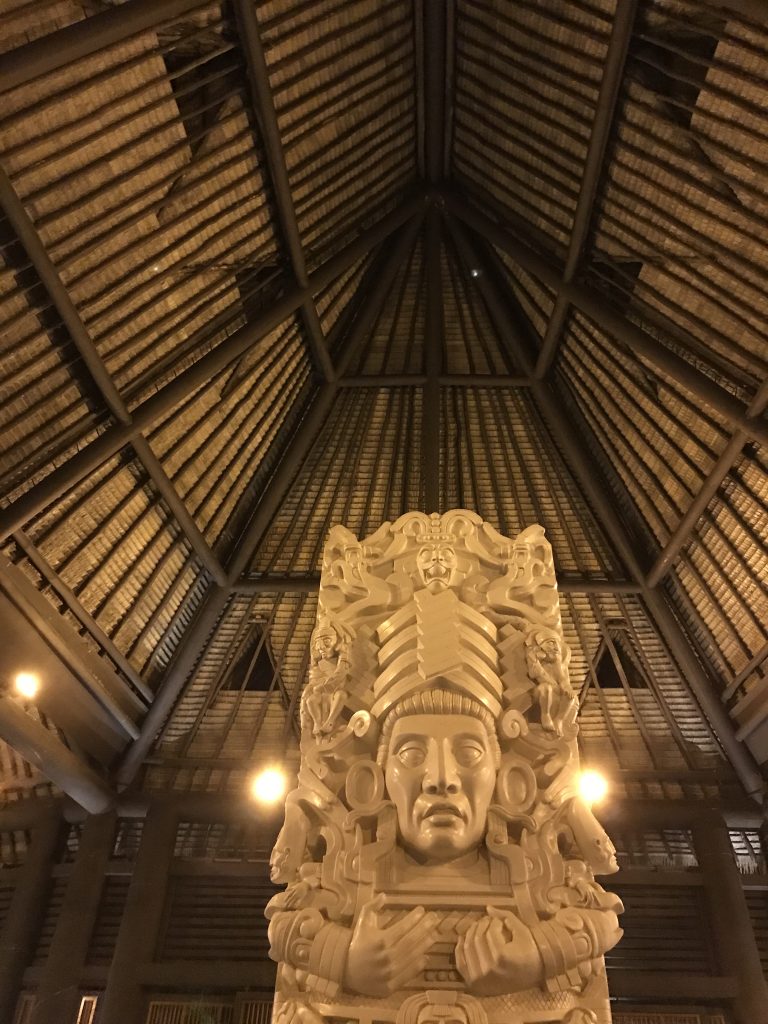 During the height of Covid, a lot of places were offering ridiculous deals, with the promise of traveling any time within the next two years. One place advertised on Facebook. A week in Cancun for $250 bucks. I decided I would take that bet. Well, here we are almost a year later, and I am comfortably ensconced in a big comfy bed, full of margaritas and ready to go out looking for little local racoonish cat things. We ended up paying $250 more for an upgrade to a much nicer hotel at the resort. Well spent. I never used to like the idea of resorts because of this philosophy, nicely summed up by Camper Van Beethoven:
We had a long and annoying flight, with the people in front of us slamming backwards in their seats at random, and a coke spilling all over me. Changing clothes on a plane is not fun. My friend asked me to have a mango margarita for her, so I had that handled before we even left the airport.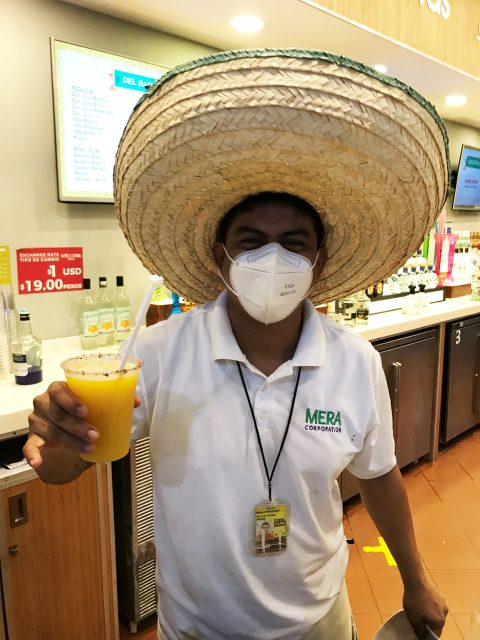 The check in process was extensive, with us being dropped off by the van, doing paperwork with a bellboy, then taking a tram to our hotel's check in. The bellboy told me to take a picture so I did.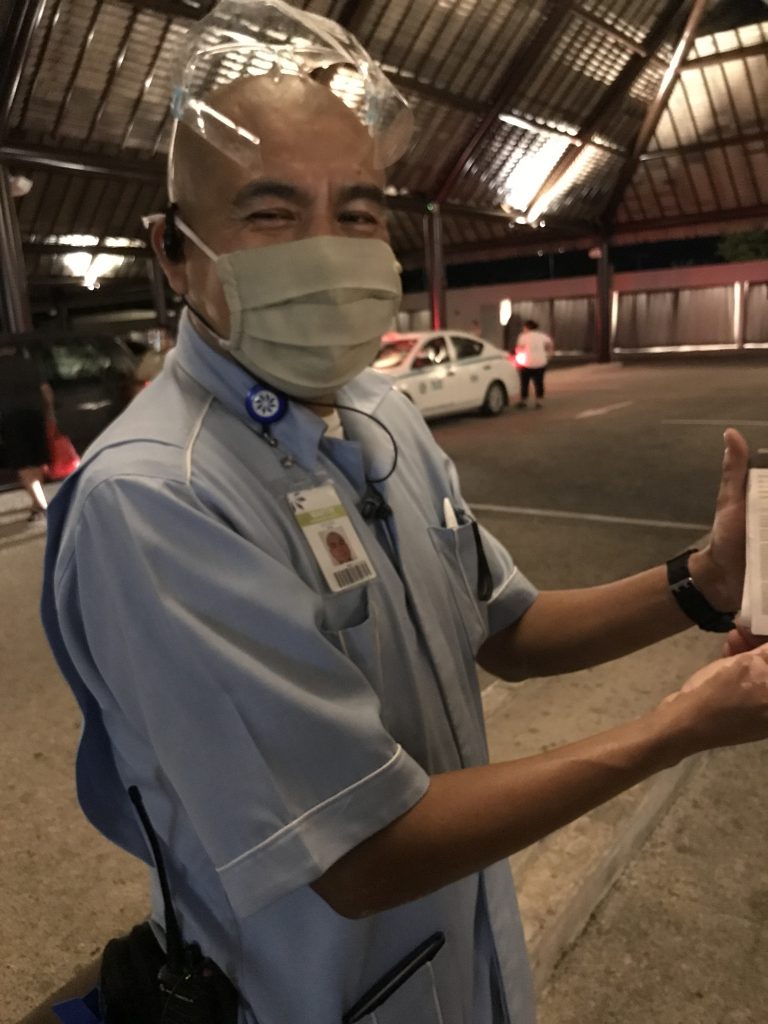 Then I realized that he meant I should take a picture of the number on our luggage cart so we didn't forget it. So yeah, I was tired. By the time we got to the check-in around 10:30 pm we were so done. It turns out the resort requires a $1,000 deposit on your card. I only had $500 on my card, and I swear he was just going to kick me off the resort and let me sleep on the beach. No one warned me of the deposit, and he insisted they did. Luckily Bob had his work card, and I hope he doesn't get in trouble for using it for the hold. But when we finally made it to our room it was really nice. Everything was marble, which is so refreshing in hot weather.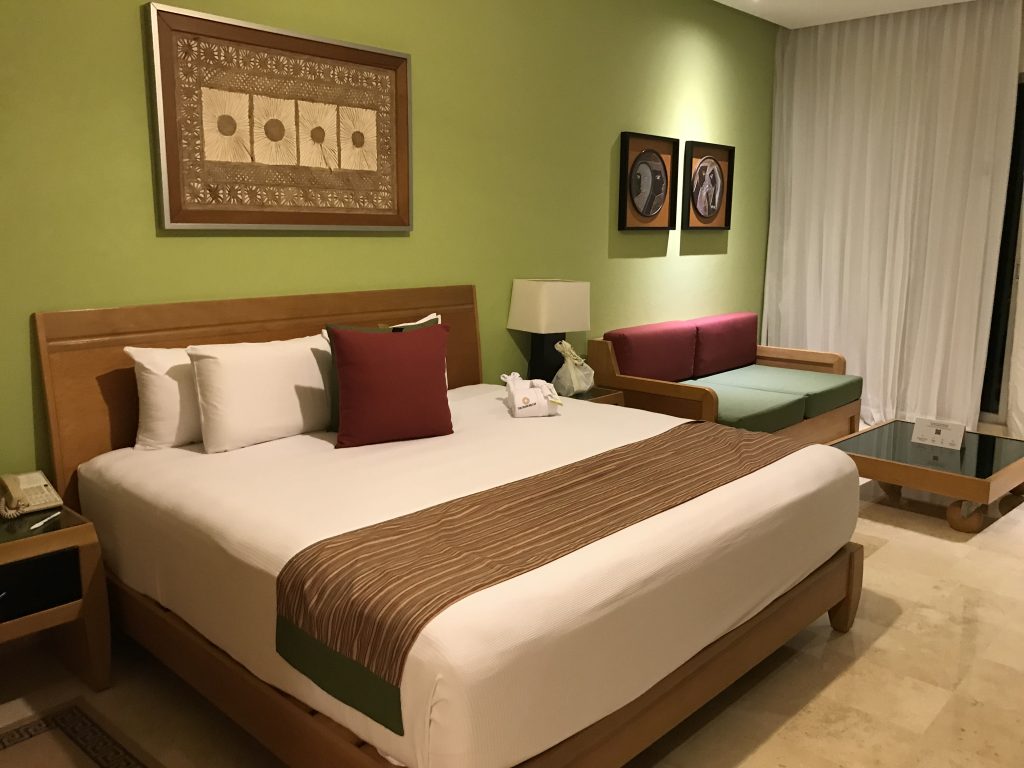 I immediately called room service, then took a soak in this giant tub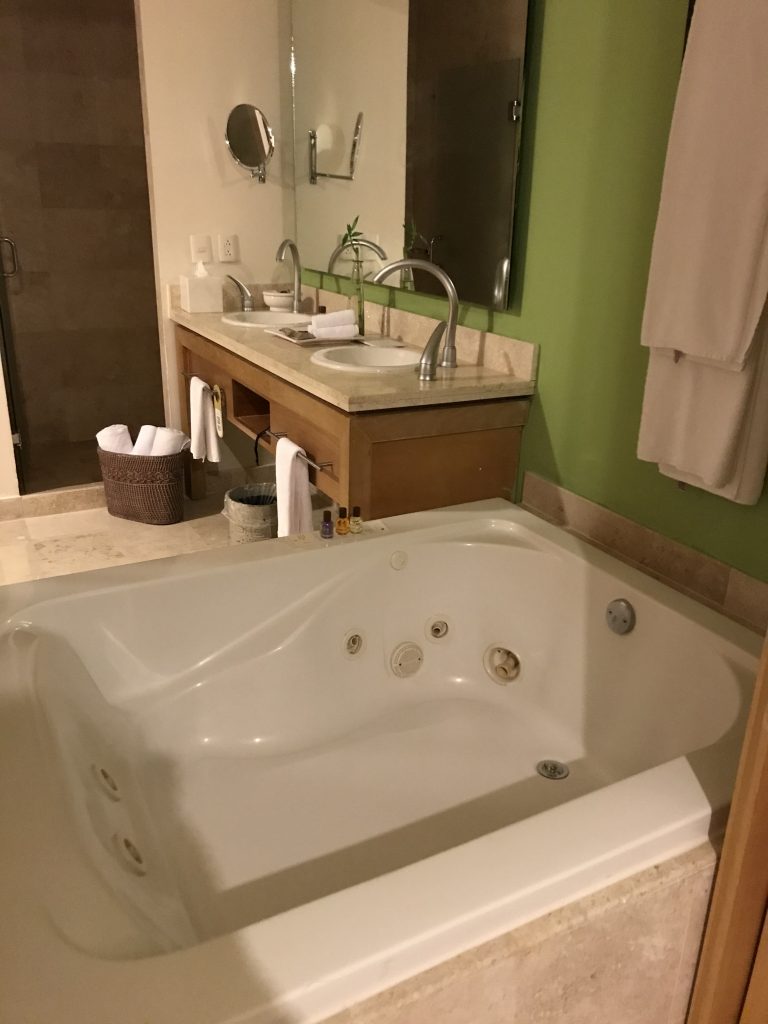 Room service blew my mind. It was awesome. The steak was accompanied by a mole enchilada and a little hard taco. The guacamole was fresh and flavorful.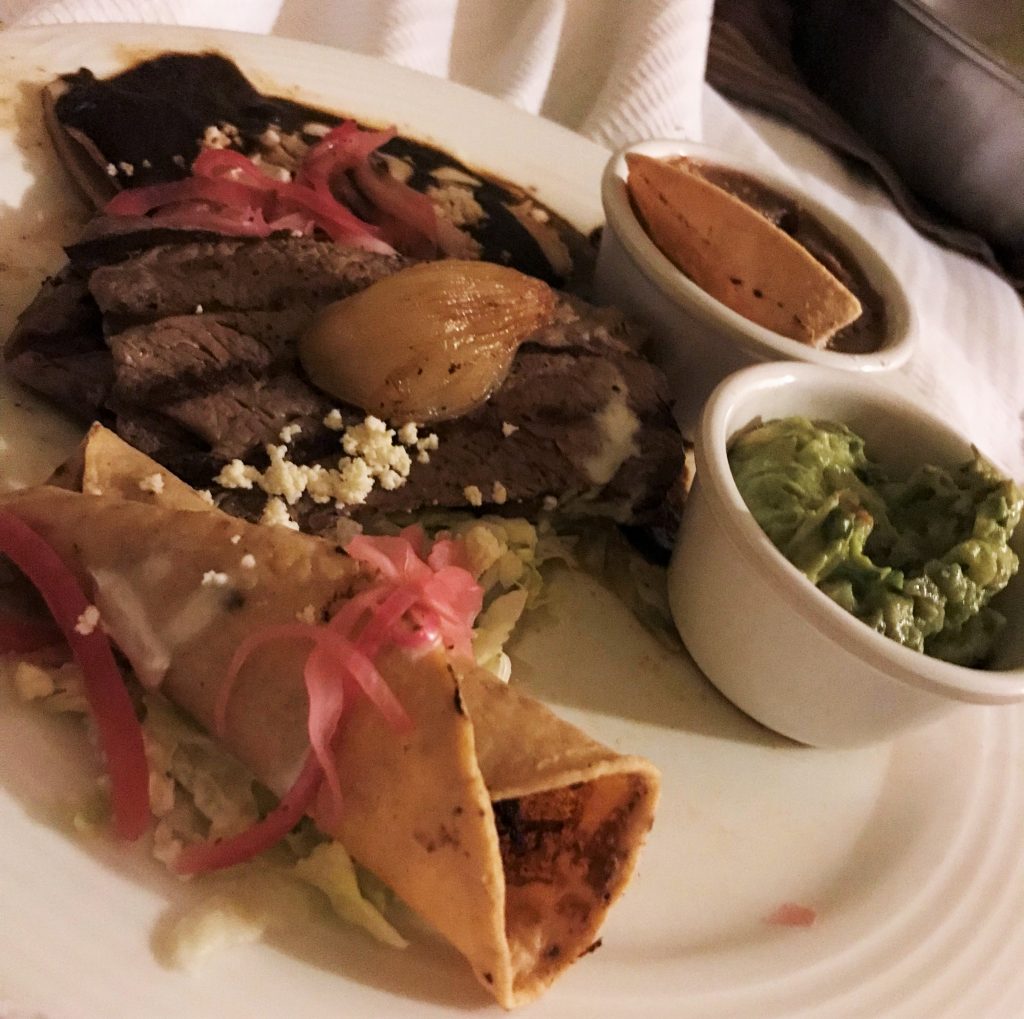 This did much to improve my mood and my estimation of touristy resorts. The bed was firm but gentle and I slept until noon the next day. The view from our window: