---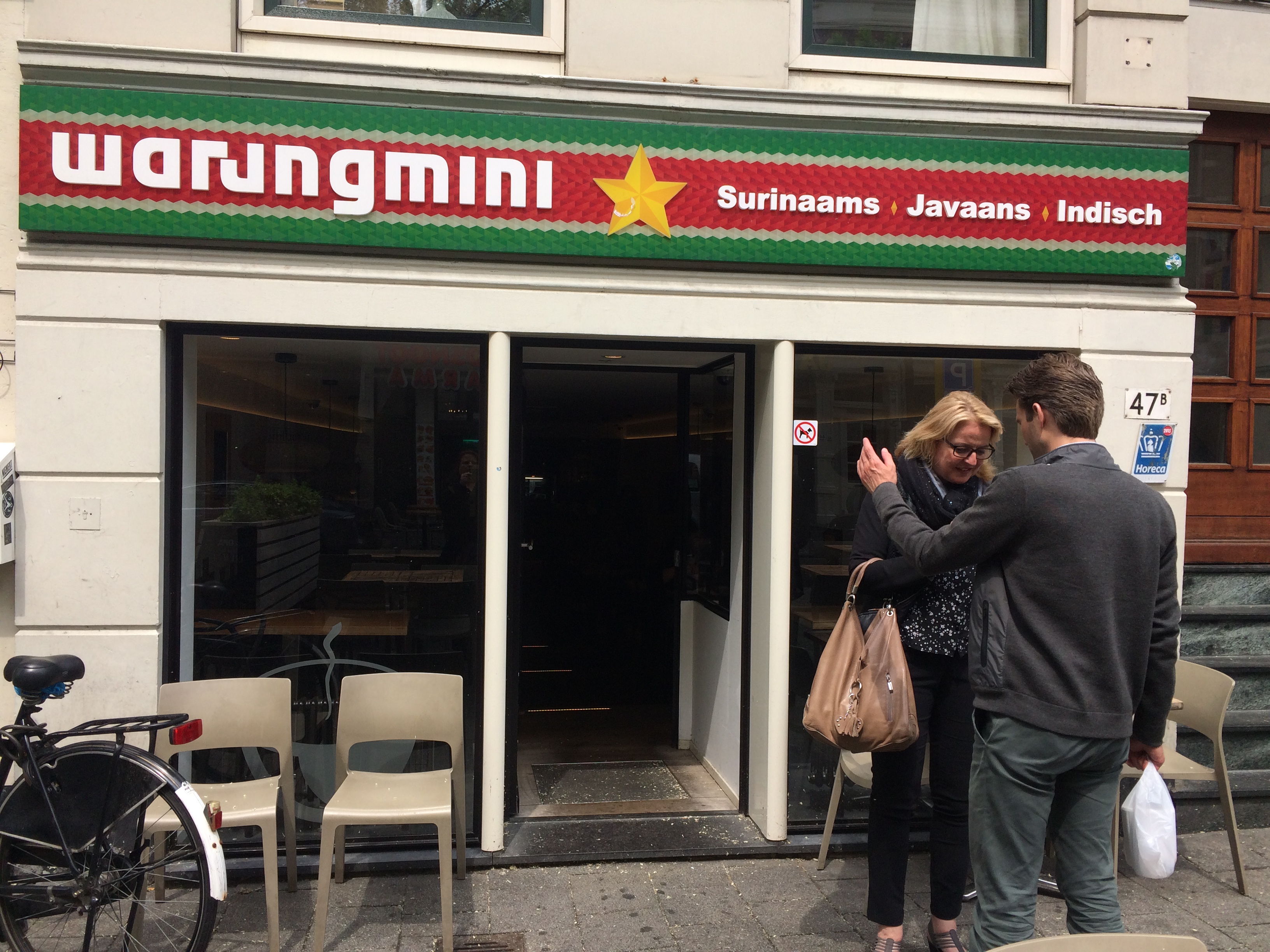 My favorite things about traveling are art and food. On this particular day I stuffed myself with both.
The Mariners Museum was right behind the hotel, so I stopped in. It turned out it wasn't the right museum. It was the Museum for their Navy. But there were several old retired seamen playing cards and I would have felt like a jerk walking out. There was a lot of dull ephemera, like the plates they used on Naval ships. Not nearly enough weapons. Inexplicably, they had a makeshift alley skate park diorama in one corner.
Willem Joseph Baron van Ghent, the subject of a painting and sculpture, bore an uncanny resemblance to our friend, Heath, and also to Ludacris.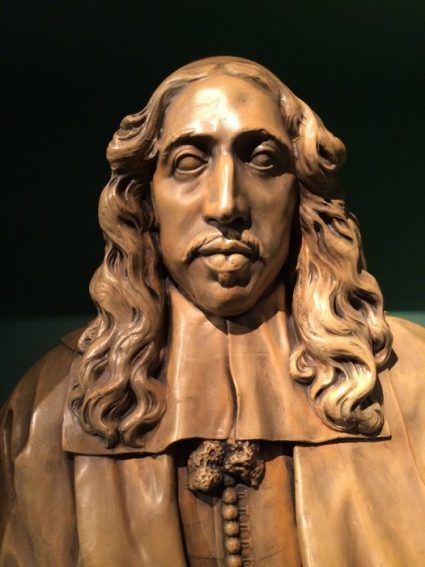 I made my way to the Museum Boijmans van Beuningen to see "Vorm – Fellows – Attitude," an exhibit of four enormous scultures of excrement. It took four years for the Vienna-based art collective Gelatin to finish the sculptures after being commissioned by the museum.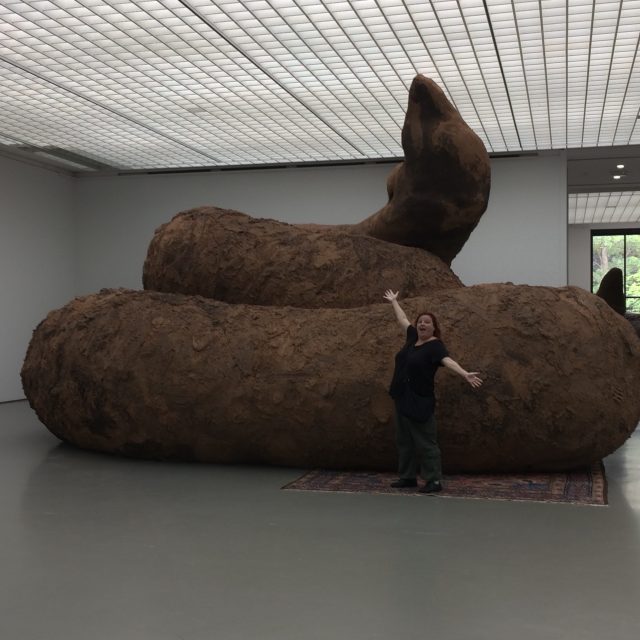 Next to the poop exhibit was a collection of anatomically correct "naked" suits. The gallery was empty and I wasn't sure if we were allowed to wear them, but apparently that is what they were there for. According to one of the artists, the naked suits are "a gift to visitors" that enhance the exhibition and their own experience of it. I didn't know we were allowed to–much less encouraged to–wear the suits. I apologize that my pictures from this day are missing except for a few I took on my phone, so you will just have to imagine the suits. here is a Yayoi Kusuma infinity room to make it up to you.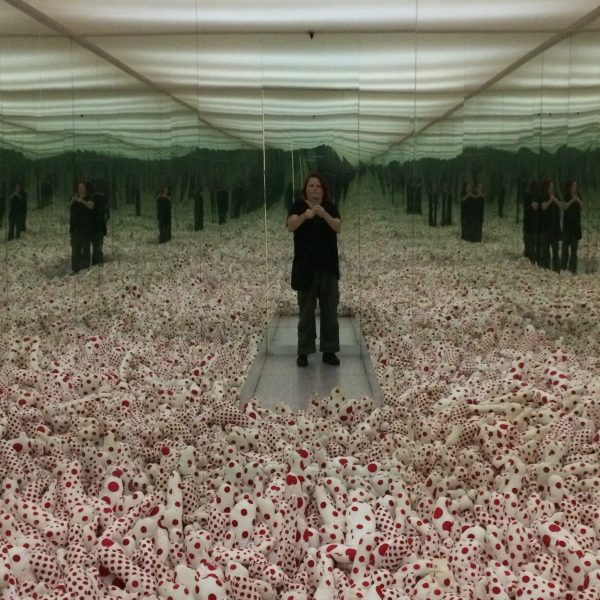 I then  wandered through a kind of arty neighborhood to Warung Mini, a highly recommended Surinamese hole-in-the-wall.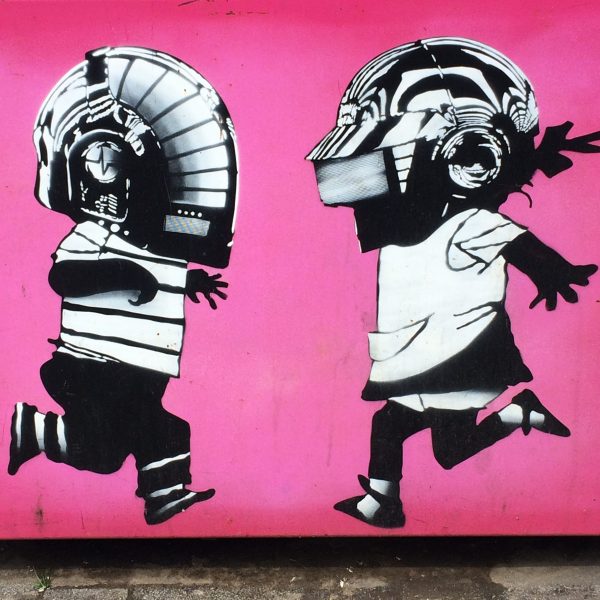 As had become my habit, I ordered a variation of Nasi Goreng, which is Indonesian fried rice piled high with a variety of meats, stews, noodles, a fried egg, or krupuk cracker…whatever is handy. The food, the ambiance and the general groove of Warung Mini was awesome. Everything I look for.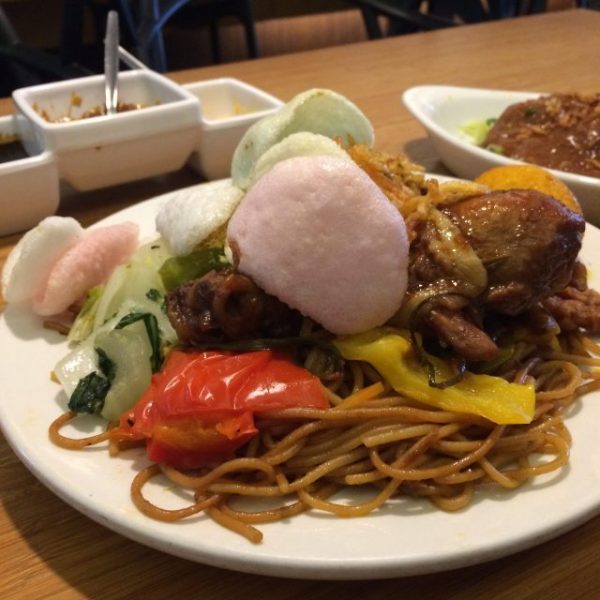 I finally made it to the Maritime Museum, which was my goal all along. There were dozens of old boats docked outside, and I got a little emotional thinking how much my dad would love to be there. Then in an unusual moment of faith, I thought, "He is here – with me."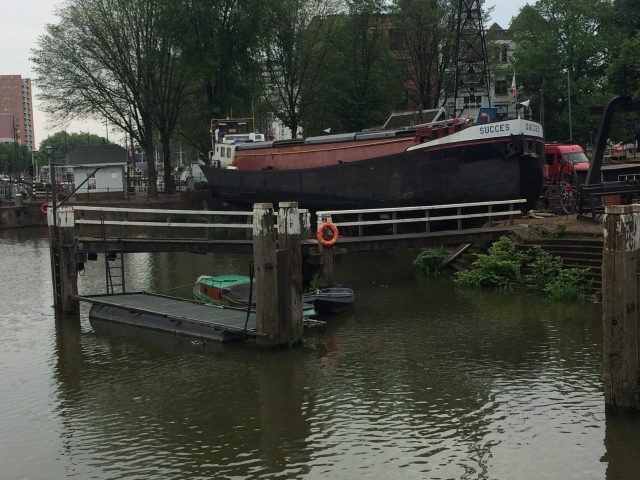 In the evening I went to an Indonesian place called Sari Koering for dinner. It was literally a mom and pop place. The pop's accent was exactly that of our old family friend Corrie. His Indonesian wife cooking in the kitchen even reminded me of his wife, Mis, so I felt very at home. Their Nasi Goreng was more homemade, and made with love.