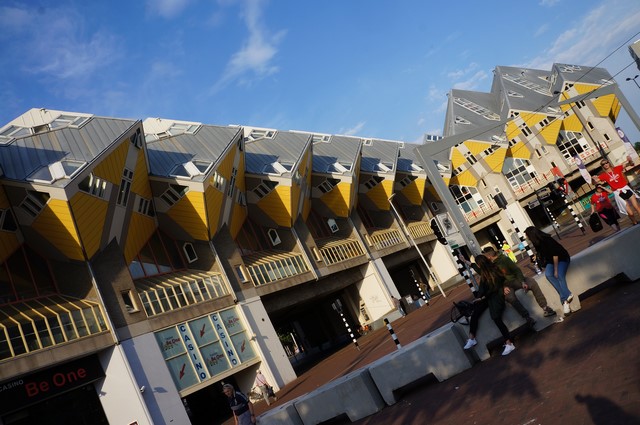 I had heard a lot about the architecture in Rotterdam, with one striking example being the yellow cube houses (Kubuswoningen). As soon as you exit the train station they are right there, and continue across the street right to my Hotel. The smaller houses, designed by architect Piet Blom, are single family units, with one being used as a showcase house for tours. There are two large ones that have been converted into hostels. I was unaware of that when I was booking this trip, but maybe next time. StayOK Hostel.
The location of Citizen M couldn't be better. Although it is across the street from the station and Foodhallen, the hotel is through a breezeway and faces a courtyard with a small harbor, so it is sheltered from the hustle and bustle.
I asked for a room with a view and they looked a little pained and said they wished I had checked in earlier. I made mention of my long day and she kindly dug up a fantastic room for me. The room was rather small. If you are traveling with someone else, you had better like them enough to be right on top of them. The view from the bed that was nestled in front of the giant picture window made me feel like I was in a nest, so I was very comfortable.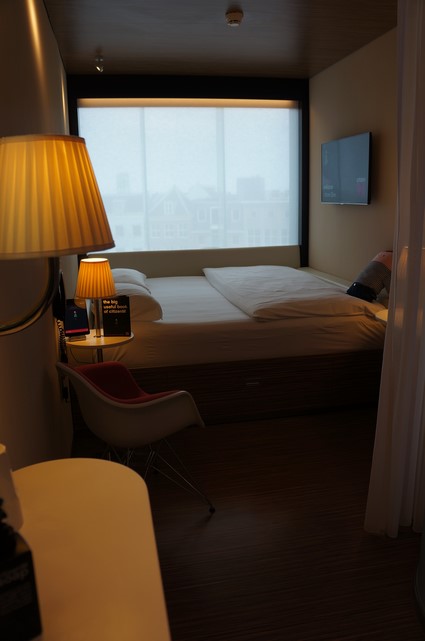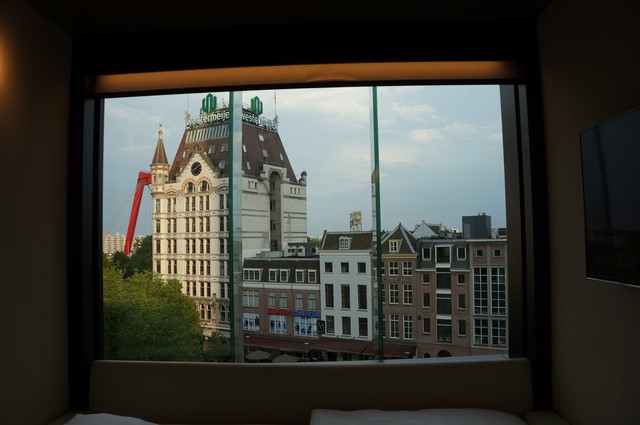 The only weird thing is the bathroom, which is a kind of giant plastic insert with the toilet and shower enclosed. I would not want to be sharing that bathroom with another person.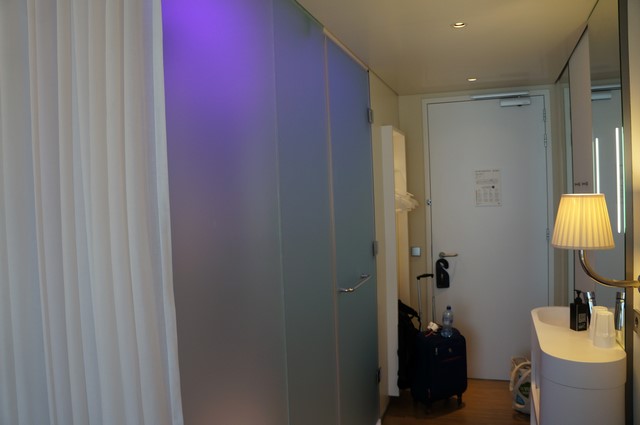 There are a lot of shared public spaces for hanging out in the hotel, and Europeans seem to make use of them more than we do in America. The hallway was a little spooky.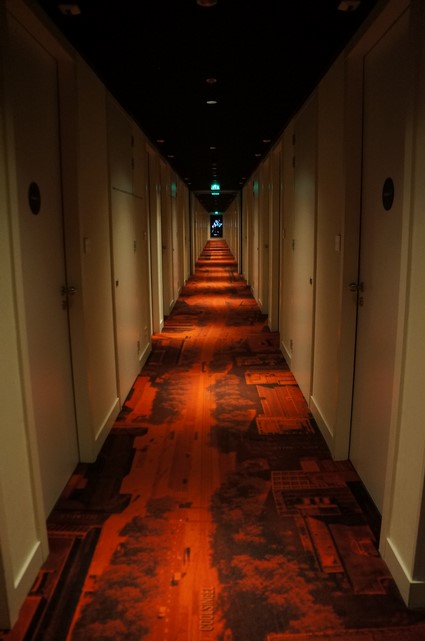 The room was super high tech with an Ipod that controlled the drapes, the tv and the lights. My mother would have hated it. But I was into it, and I enjoyed curling up watching the almost first-run movies.
It was getting late, but again, I love Europe's late night dinners.