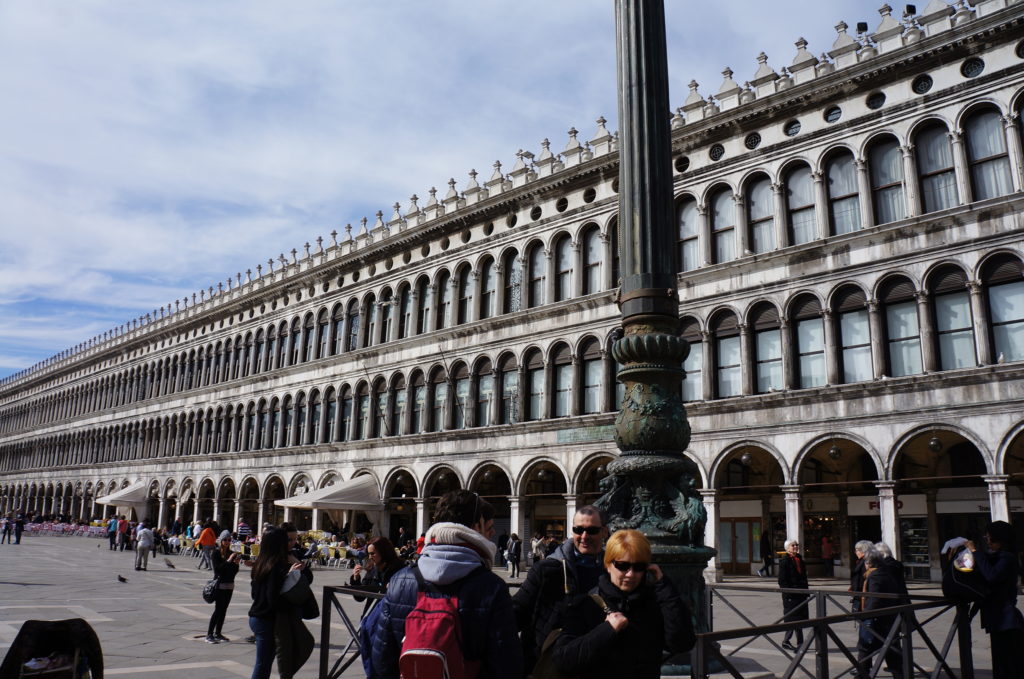 There were some things I had thought I might do in Venice — go the Peggy Gugganheim Museum of Modern Art or hit one of the tours to the smaller islands like Murano or Burano, but it isn't the kind of place that makes you want to go on expeditions. It's the kind of place you meander through. So I would pick a destination — like St Mark's Square or the Murano Glass Factory — and just wander in that general direction window shopping and noshing along the way. Strangely enough, the more directionless I was, the more likely it was that I would arrive at my destination. Of course the secret to finding St Mark's is to follow the groups of tourists.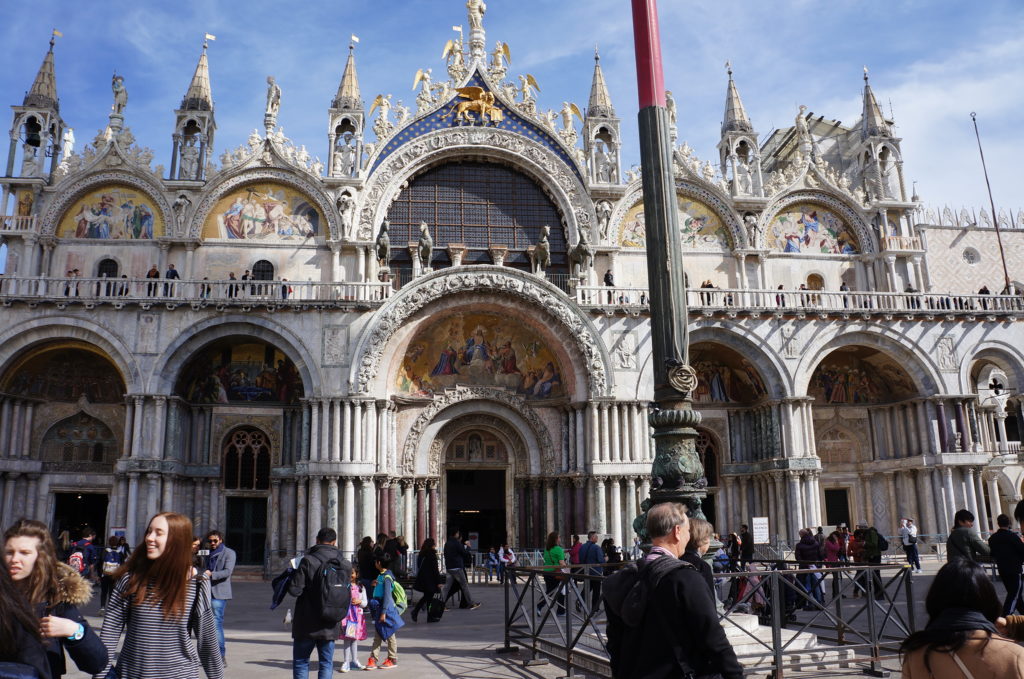 St. Mark's Basilica was built in 829-836 in timber which went up in flames in 976. The current basilica, a Byzantine wedding cake of a building with five domes, was built from 1043 to 1071. There were renovations going on when I was there, so it was hard to get nice pictures without construction getting in the way.
The Doge's Palace, once a residence and now a museum, is connected to the basilica and is most notable for its Venetian Gothic columns and arches.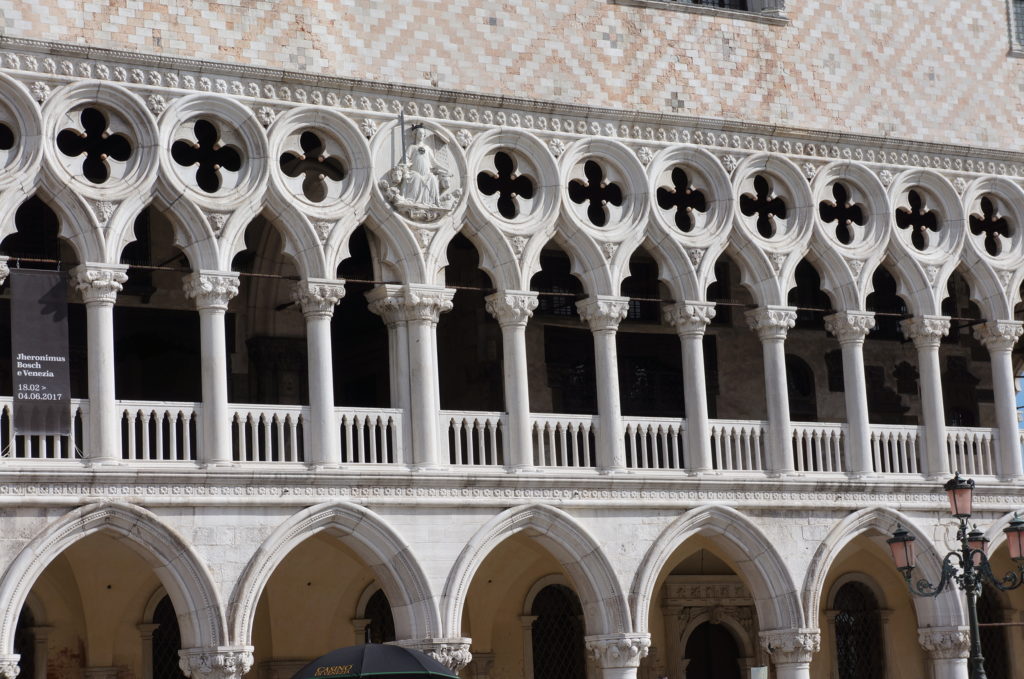 There are cool buildings all over Venice, and little religious pictures and faces and figures built into the walls.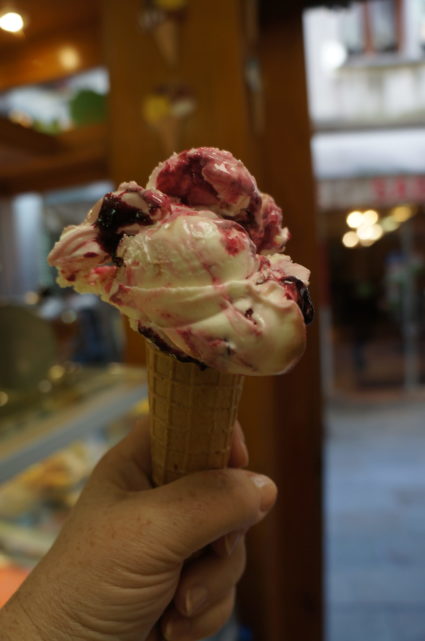 People watching is fun
Shopping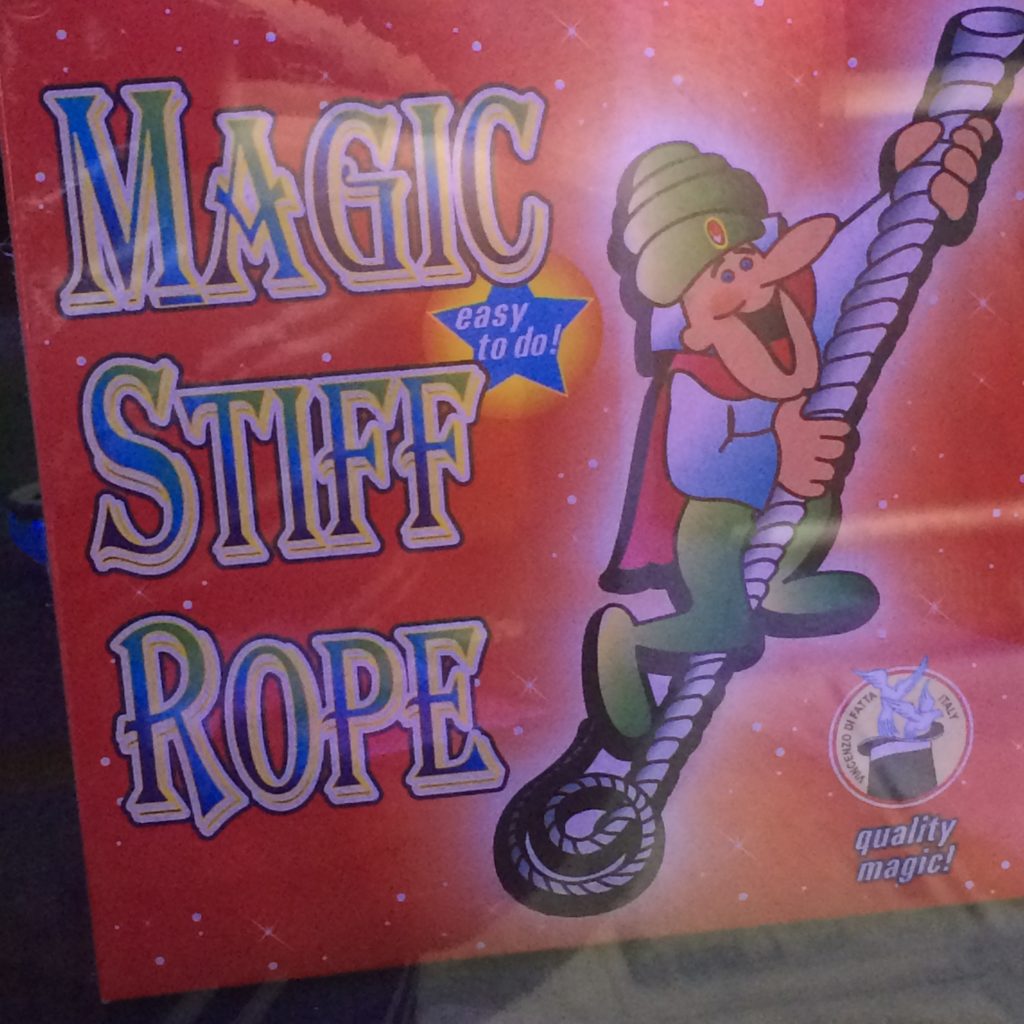 Spaghetti Carbonara at Ristorante Trattoria Cherubino. It was very mild and rich.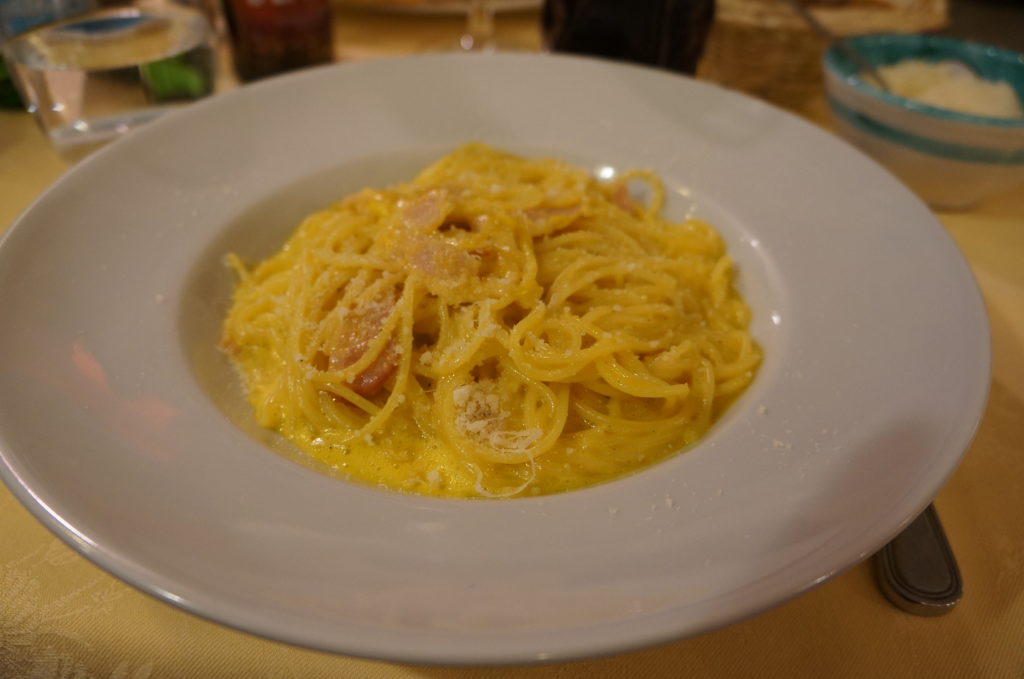 Pizza Face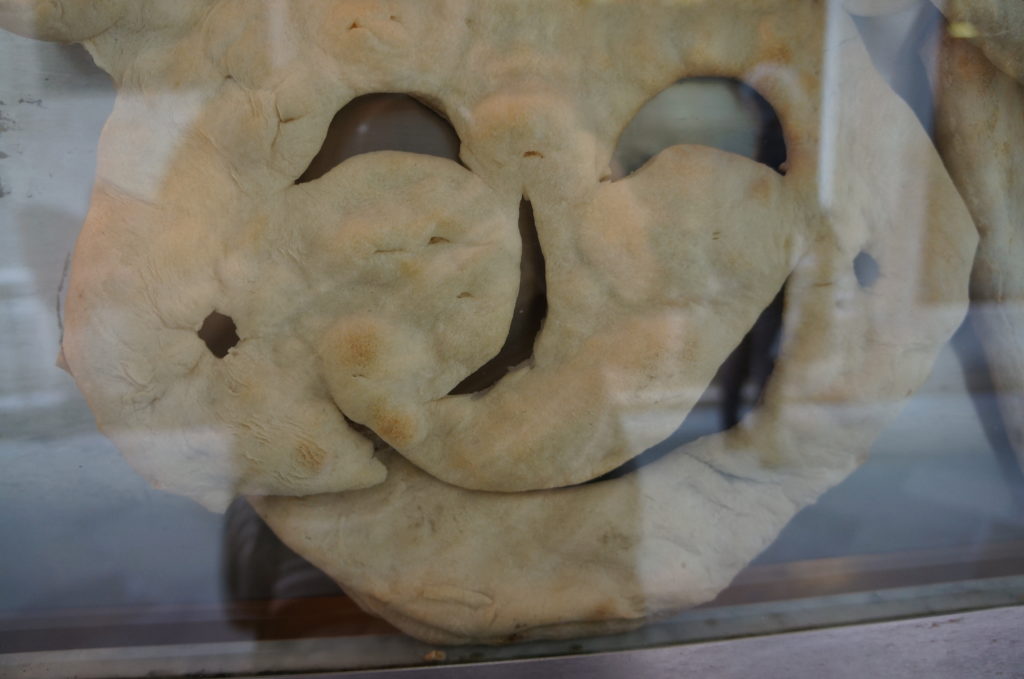 A lot of hideous stuff comes out of the Murano factory, like a giant glass parrot. I wanted to take pictures of them, but they were in small shops and I didn't want to be rude. I did get a snap of this glass fountain that should just not exist.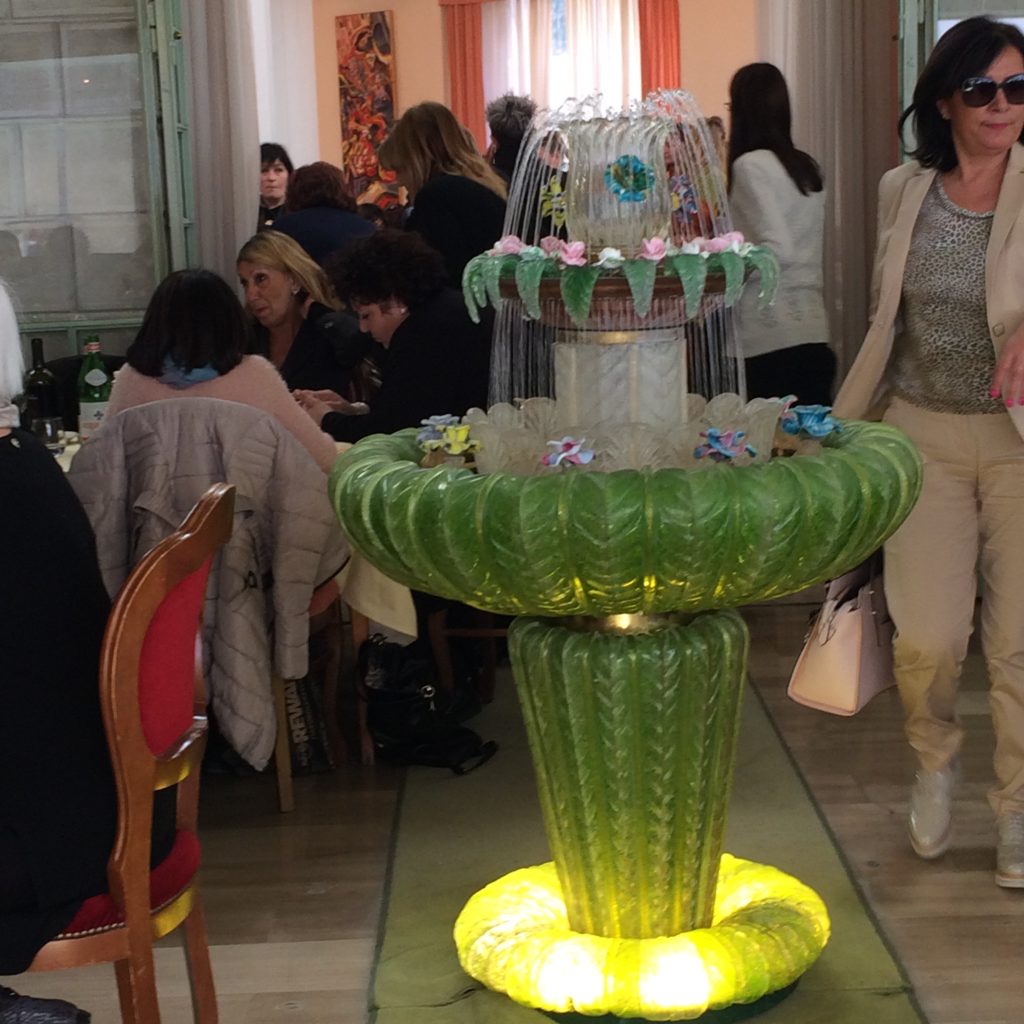 Tiramisu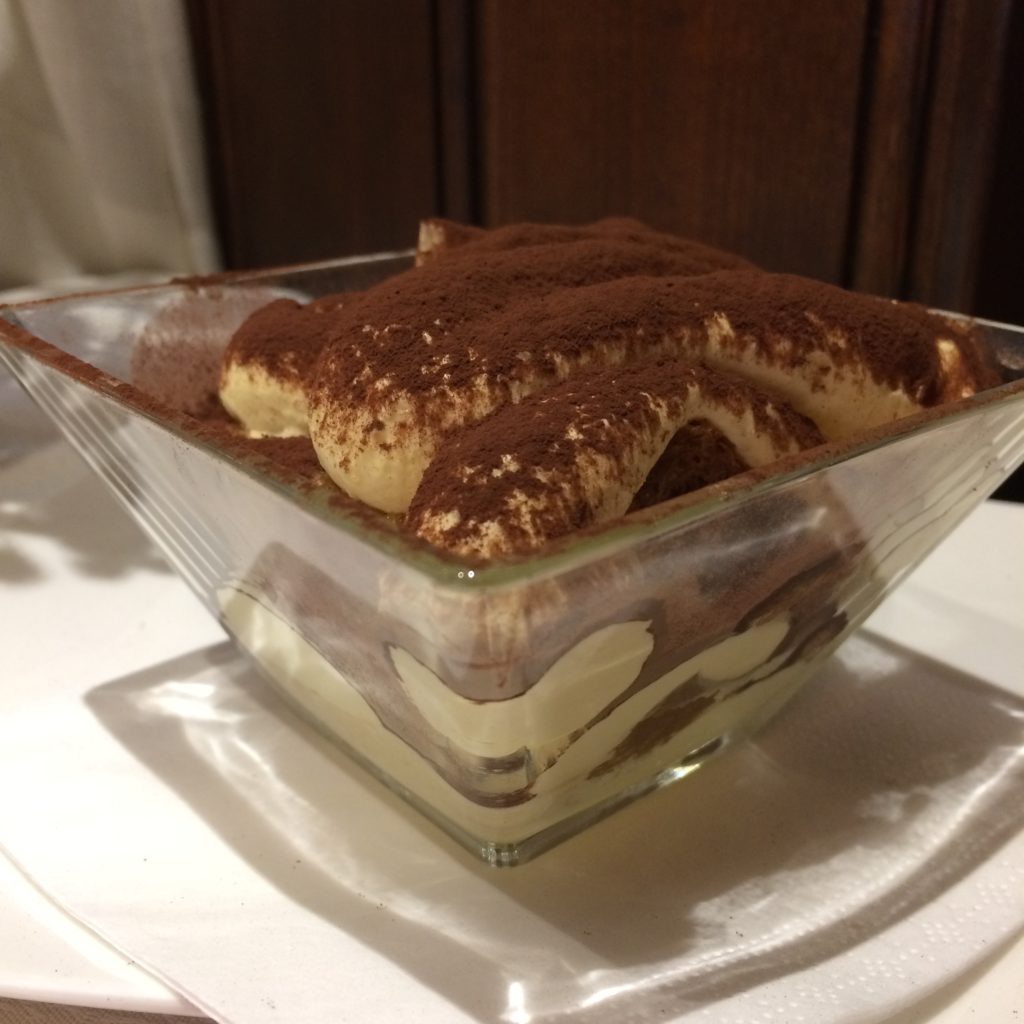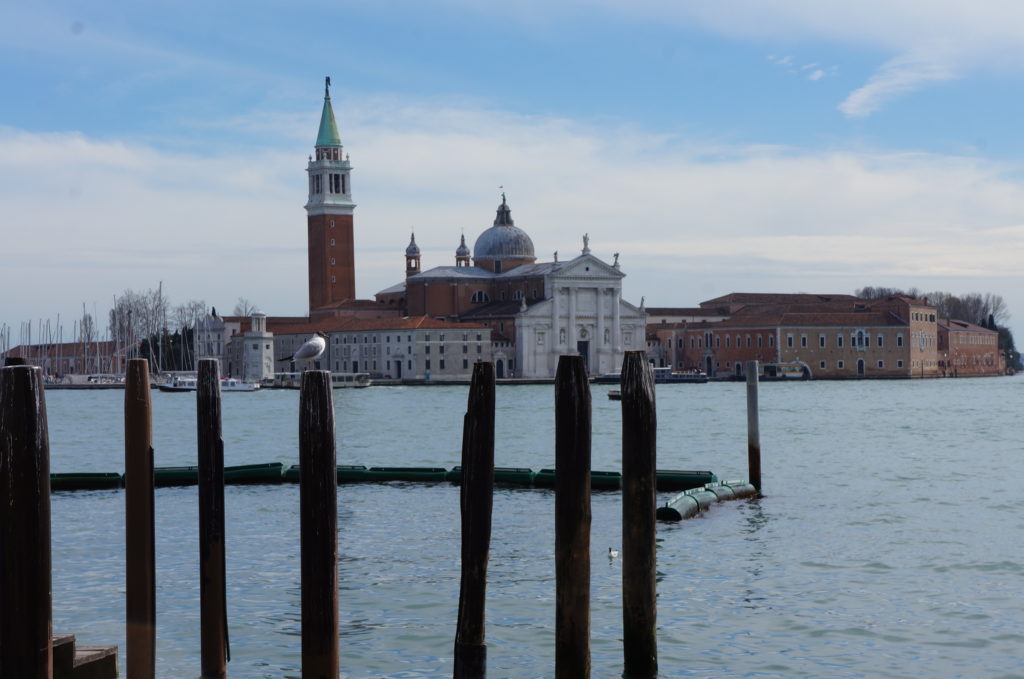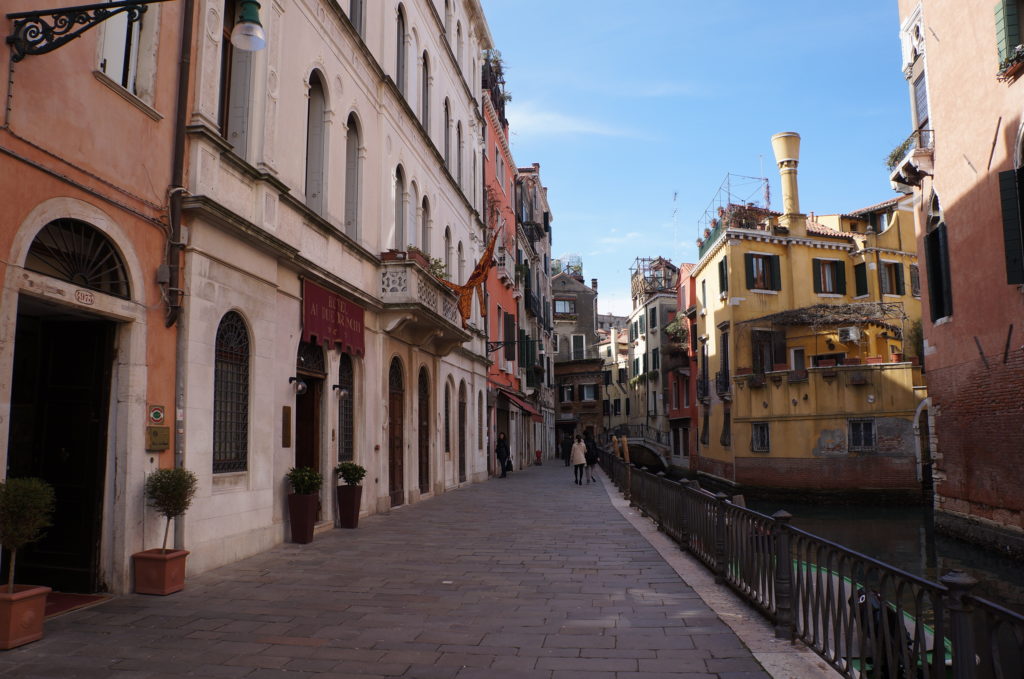 And what the hell is this weird Blaire Witch voodoo rock and paper man? he was hanging in an archway that was too high for anyone to reach and no way to climb down to hang it. Luckily there were no woods nearby to get lost in.