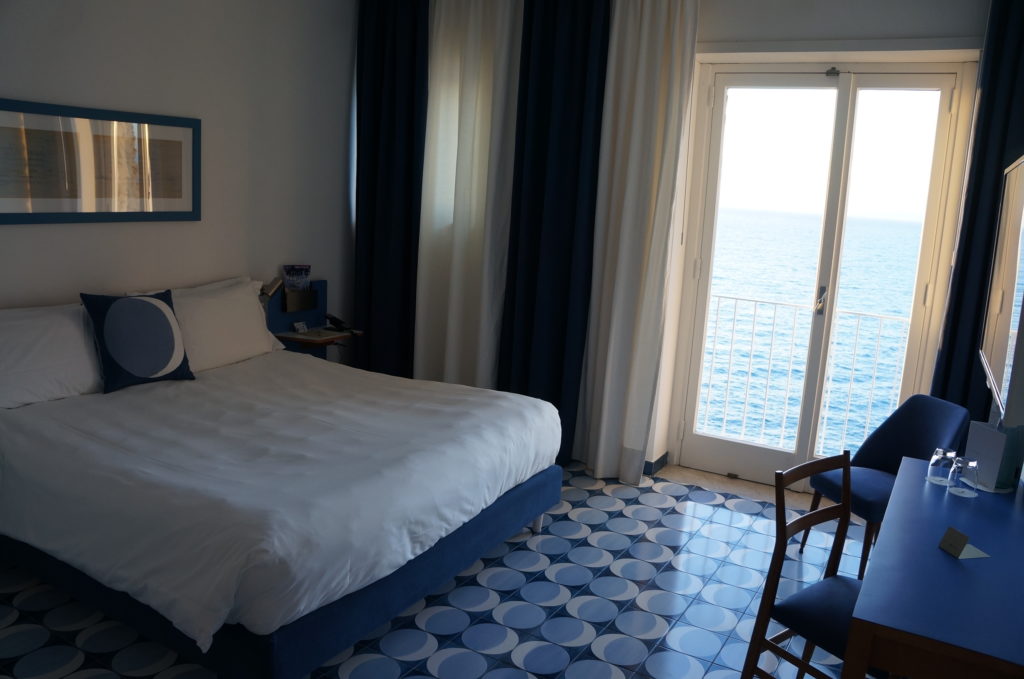 Remember when I said I had excellent luck with hotels? The hotel in Sorrento was a fantasy, like when you see those gorgeous pictures in magazines while at your desk job and think, "Someday…" My someday was now. First of all, the Parco turned out to be a trippy 60s design hotel. From the website:
"Roberto Fernandes, the Neapolitan engineer, bought the land in 1959 and commissioned the architect Gio Ponti to transform the place into a hotel. The Parco dei Principi hotel was inaugurated on 11 April 1962 and since then has remained evidence of the absolute and joyful intuition of the engineer Fernandes."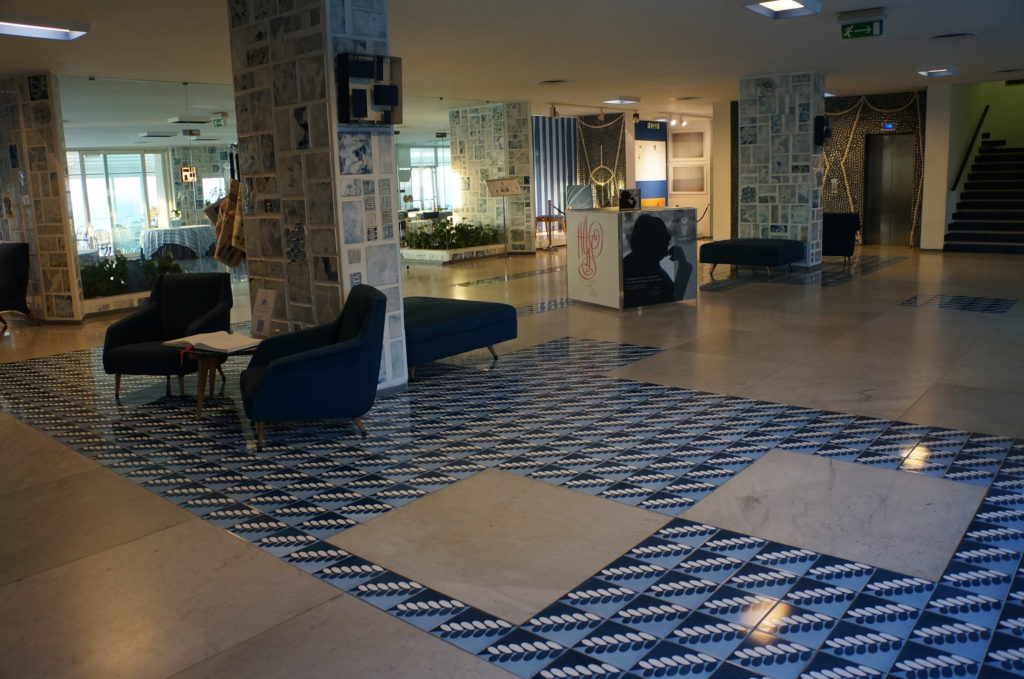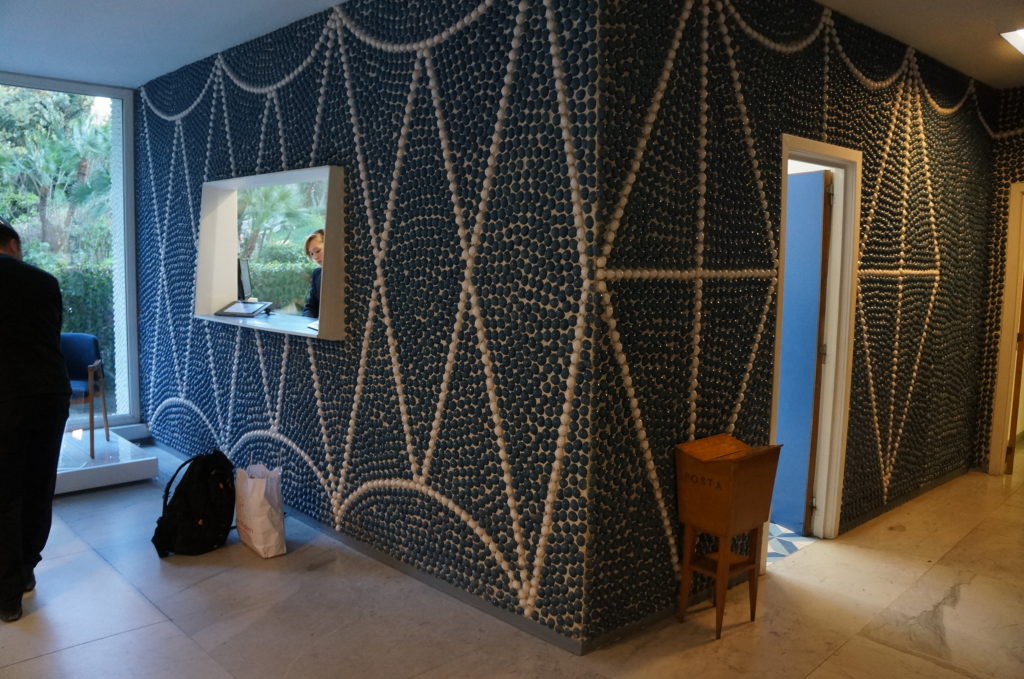 Since this was going to be the trip of a lifetime I went ahead and paid a little extra to get the ocean view. It was worth every penny and a million more. I was on floor -1. Why would a hotel have floors with negative numbers? Because it was built into a cliff. So when I looked out, there was just ocean. It's like the castle in The Count of Monte Cristo. If he had a view like this, what was he complaining about? When the hotel clerk showed me into my room I got choked up and teary. I think it embarrassed her a little bit. But this is the kind of place you dream about.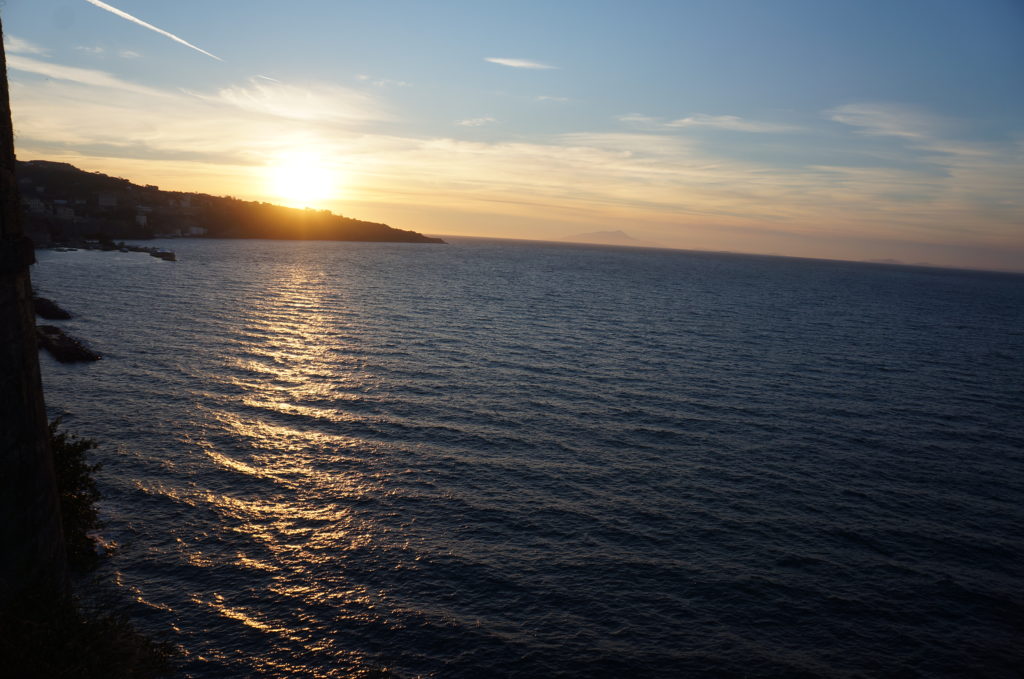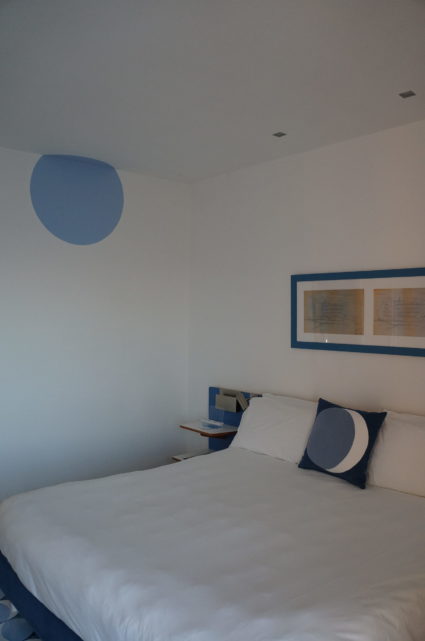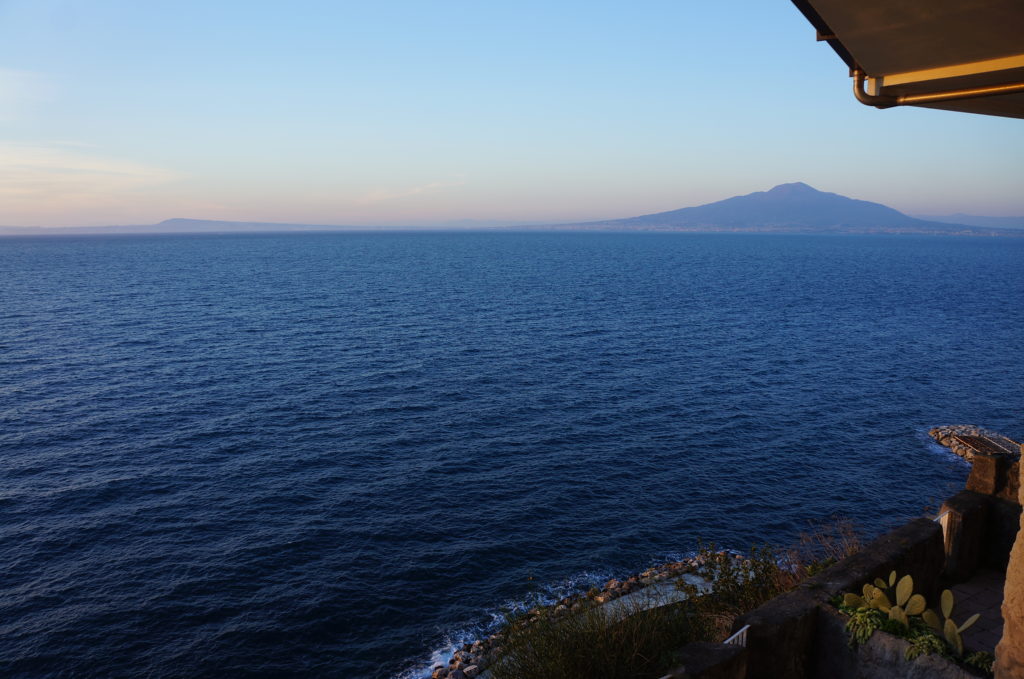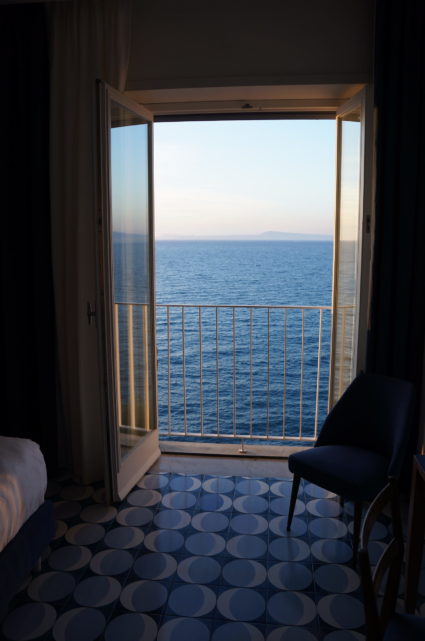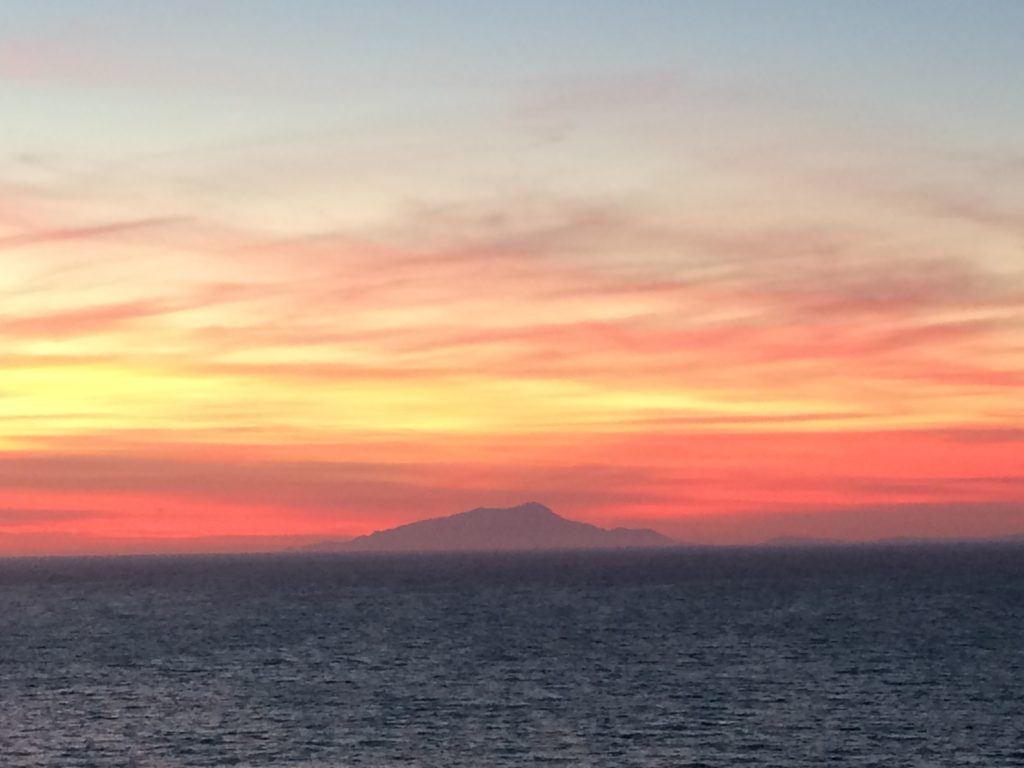 There is a large pool created by sectioning off some of the sea with rock breakwalls and a jetty for sunbathing. It was closed since it was off-season, as was the oceanside restaurant and the swimming pool. But I didn't really care.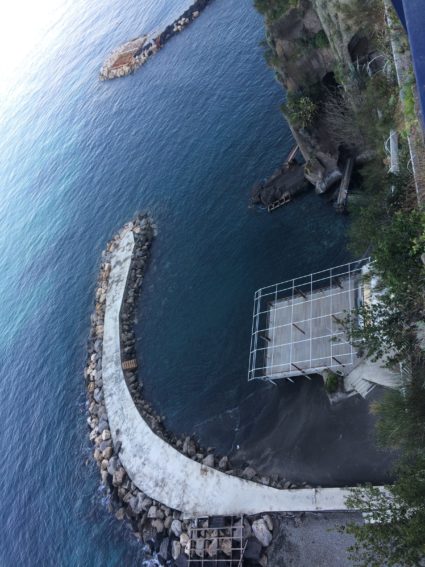 There was a shuttle to town but in Italy you have to eat before 3pm or wait until after 7pm, and since I was getting home from my adventures during the afternoon siesta I mostly just ate in the hotel restaurant or ordered room service. The food was good, but not amazing. Still, it always felt special because of the view.
Their free breakfast buffet was spectacular, with homemade doughnuts and croissants. These doughnuts are filled with Nutella.
Parco de Principi Hotel in Sorrento, Italy