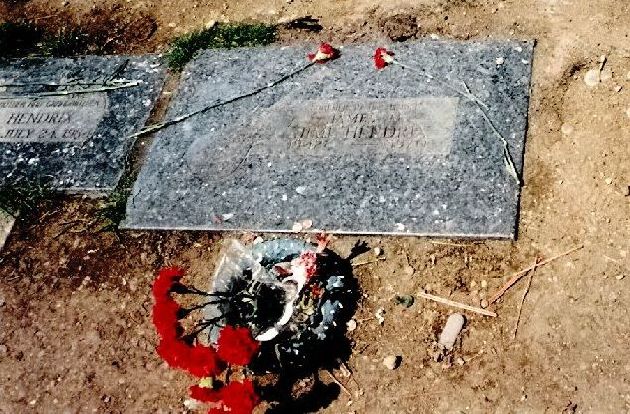 This is Hendrix's original grave in the humble family plot before his memorial was built. It seems a little sad and neglected in this picture, but this Seattle cemetary is actually lush with grass. The only reason for the dirt is because the constant stream of visitors created a well-worn path that didn't allow the grass to grow.
On November 26, 2002 Hendrix's body was exhumed and reburied under a much more fitting marble dome memorial in another section of the same cemetary, Greenwood Memorial Park. If you are in the area and would like to pay your respects, you can find the location at findagrave.com.
Golden rose, the color of the dream I had
Not too long ago
A misty blue and the lilac too
A never to grow old.
There you were under the tree of song
Sleeping so peacefully
In your hand a flower played
waiting there for me.