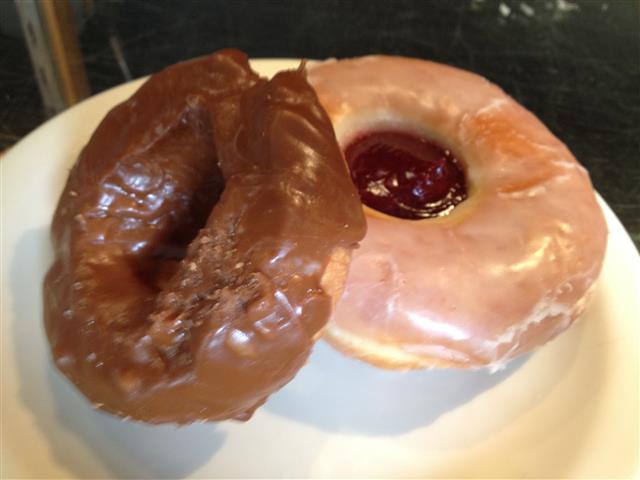 You simply can't visit Seattle without making a stop at Top Pot Donuts. Sadly, they no longer make their famous peanut donuts, but we will carry on somehow.
Top Pot opened in 2002 on Capitol Hill in 2002. The name came from an old Chinese restaurant sign the co-founders bought that said TOPSPOT. When they had the sign taken to be restored, the "S" fell off. Hence we have Top Pot Donuts.
The founders loved the retro sign and it fit their dream of creating a cozy donut spot that wasn't full of buzzing fluorescent lights. They began with a recipe for their handmade donuts from the 1920s, and created wood counters, glass display cases and a 2-story bookcase to make Top Pot as far away from a fast food donut shop as possible.