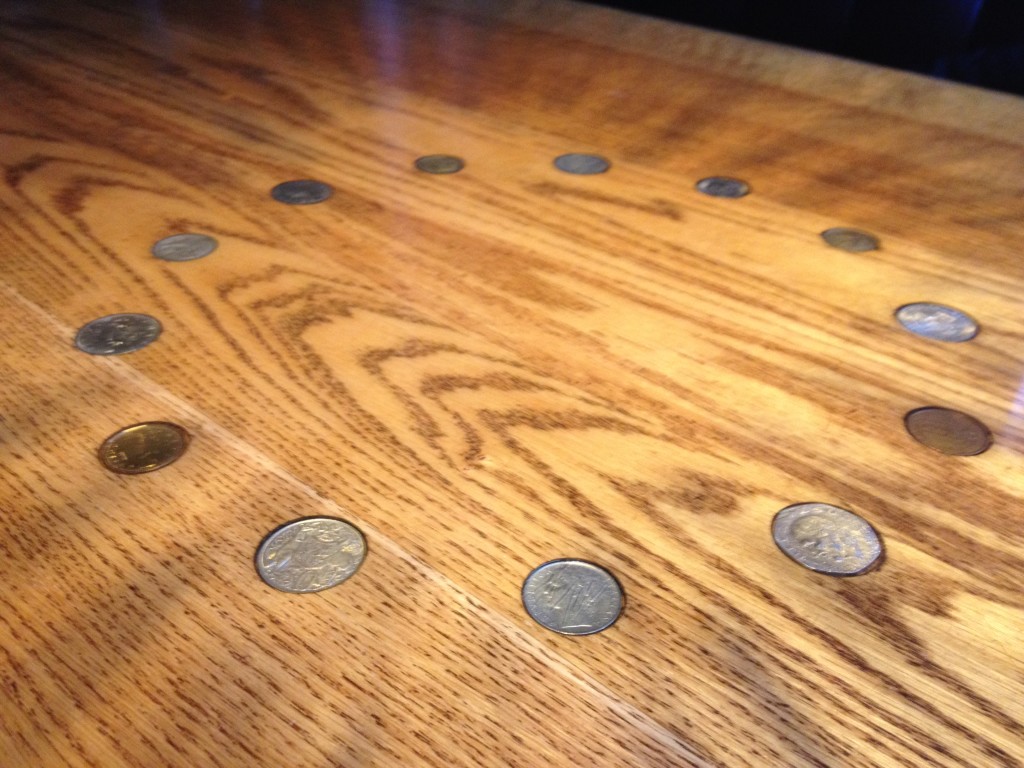 I flew up to Seattle last weekend with an interpreter friend for a workshop. She had chosen a hotel that was serendipitously right next to a highly-recommended 24-hour steakhouse. 13 Coins opened in 1967, and walking into the restaurant was like going back in time — oversized swivel seats like Captain Kirk's in place of barstools, and enormous leather panels reaching up to the sky to separate the booths. There was trippy Barbarella lighting and a full bar ready to mix cocktails old and new.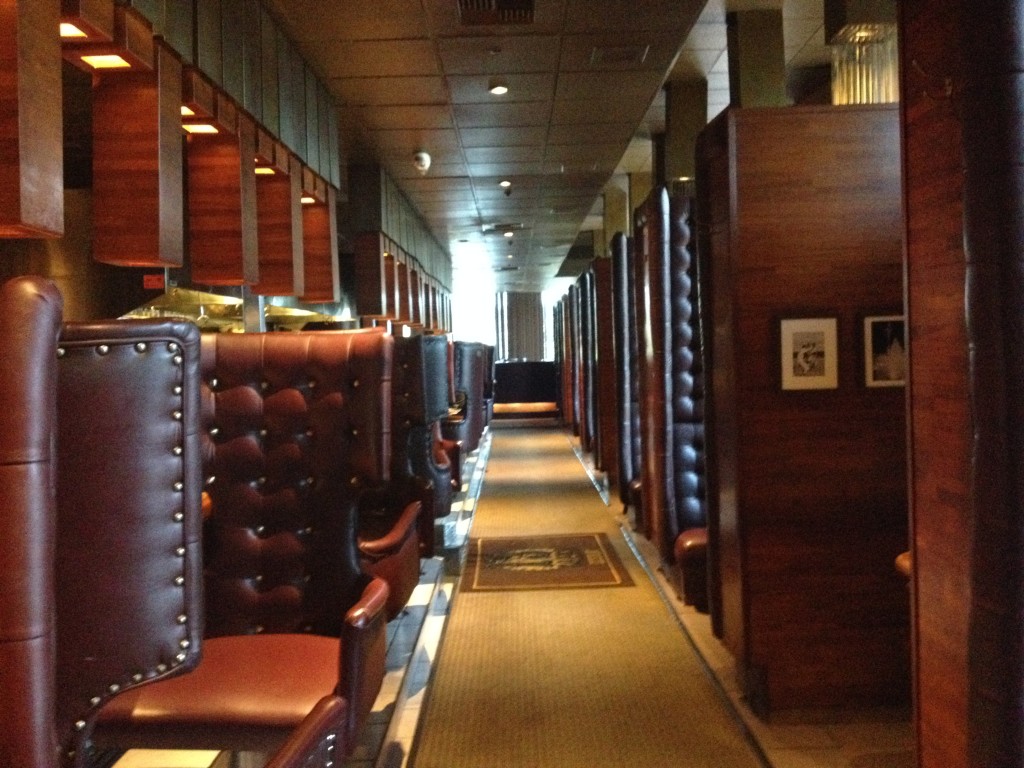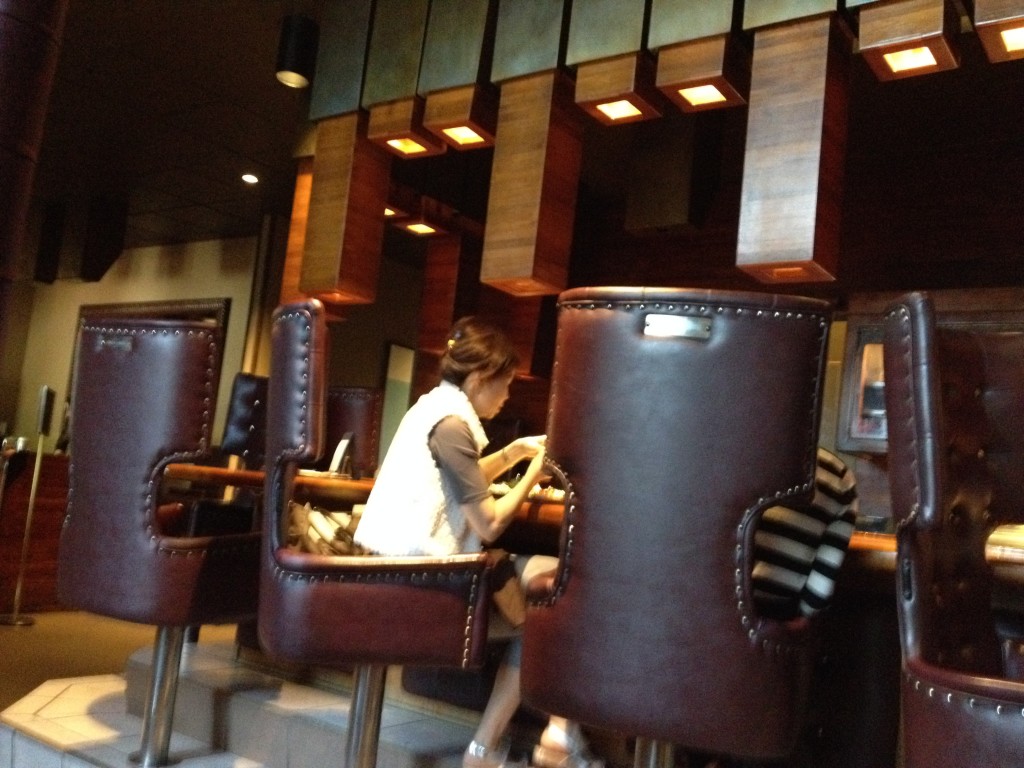 Karen and I arrived in Seattle on Friday afternoon. We wandered over to 16 Coins. Wow. It was an adventure. The soup d'jour was clam chowder, as is often the case on Fridays. It was so thick and rich, full of cream and butter. It was even better than the King's Head in Santa Monica, which is no mean feat. The shrimp cocktail was cold and flavorful.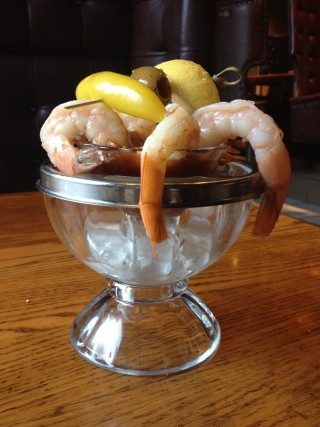 After the workshop Friday night, we returned to 13 Coins for the daily special — prime rib. They were all out. Boo. I made do with a big plate of steak and eggs. They really do know how to cook the hell out of a steak. Karen ordered fried zucchini, which were al dente rather than being greasy and soggy, and were served stacked like a little log house. We sat at the counter and were amused by the lively banter of the cooks and the impressive fire of each flambé.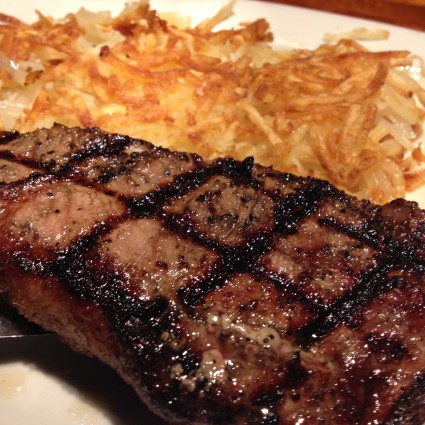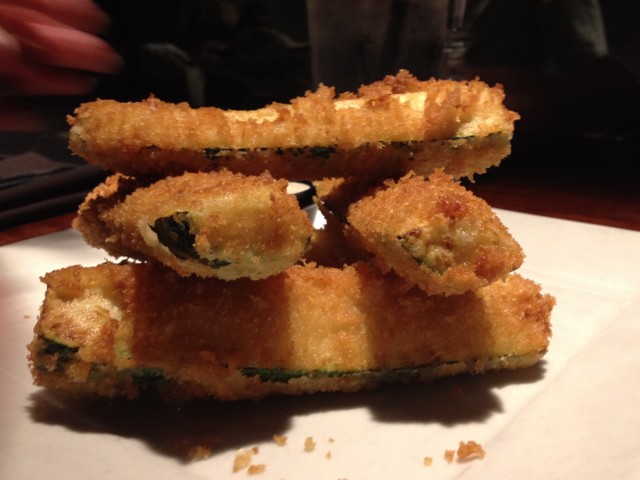 Saturday the workshop started early, so we just stopped at a coffee drive thru that looked like a tiny house. They had 20 different flavors of sugar-free syrup and 40 regular syrups. Who wants a peanut butter latte?
Saturday night we were right back at 13 Coins for the prime rib, and this time they still had it! I have to admit the meat was not that flavorful, and about halfway through it started to feel like a job. Karen ordered fried ravioli, which were excellent, and meatballs that were OK. Since I ordered a dinner we were presented with an old-fashioned relish tray.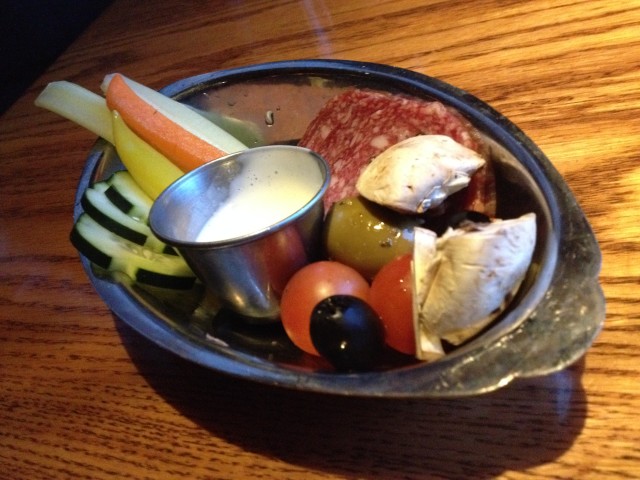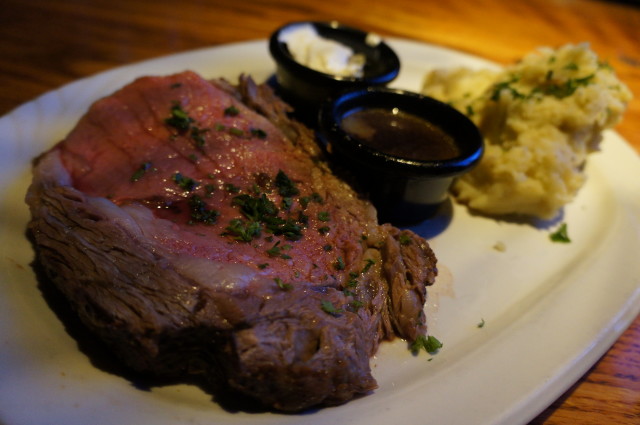 Sunday morning I insisted on returning to 13 Coins one more time to try their salmon benedict. The salmon was not the expected lox, but big chunks of meaty smoked salmon. I can't complain about anything we were served, or about the service, which was very friendly and on the ball. We especially liked Clay and recommend you sit in his section if you are ever in the neighborhood.