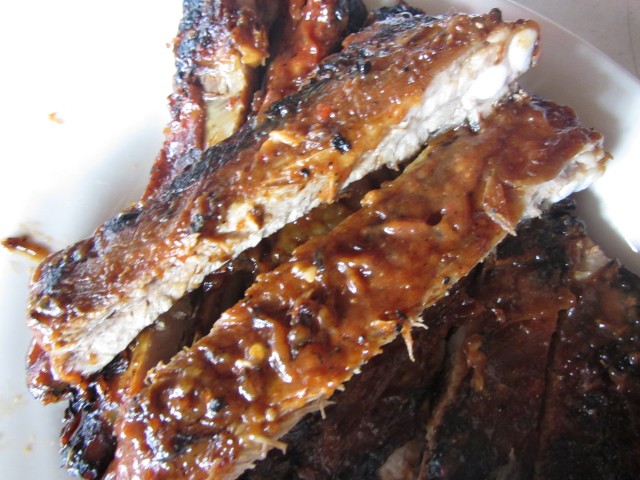 It was raining and so we took a cab to Fat Matt's Rib Shack even though my guy wasn't around. Open since 1990, the little rib shack is open late and has live music. The room is cozy in that Southern way with a little familiar rock club feel.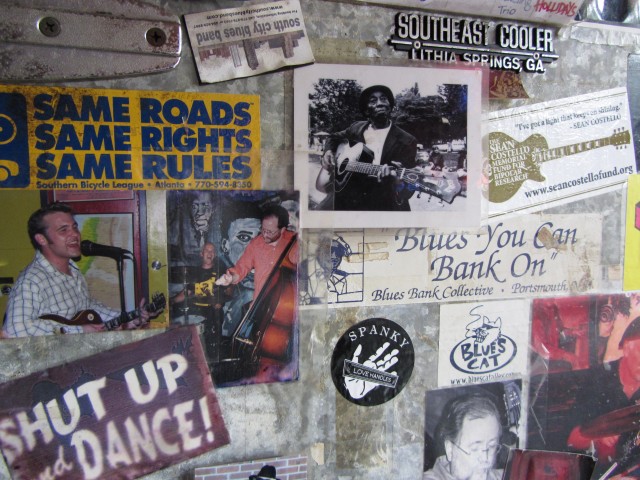 We split the pulled pork sandwich and a baby back ribs plate. I inhaled the pulled pork, but it was all about the ribs, tender and nicely sauced. I had to have the mac and cheese — de rigeur, and of course the Brunswick stew after falling in love at Mary Mac's. Deep, rich, earthy, pretty damn umami. For a side with the ribs we went with the more low carb coleslaw, and you know, just in case they don't have it on the pulled pork, it would be a sin.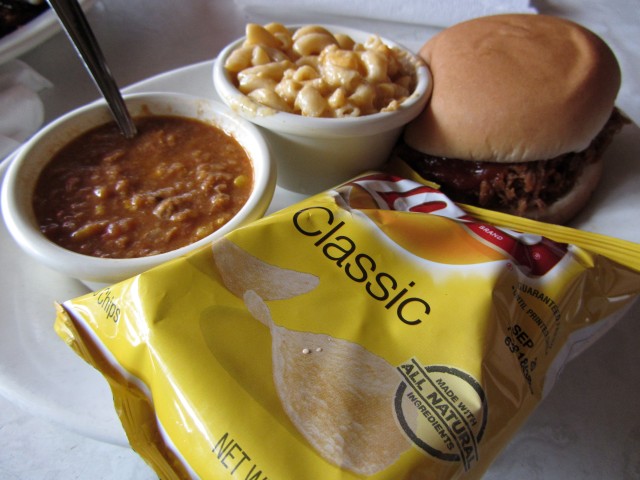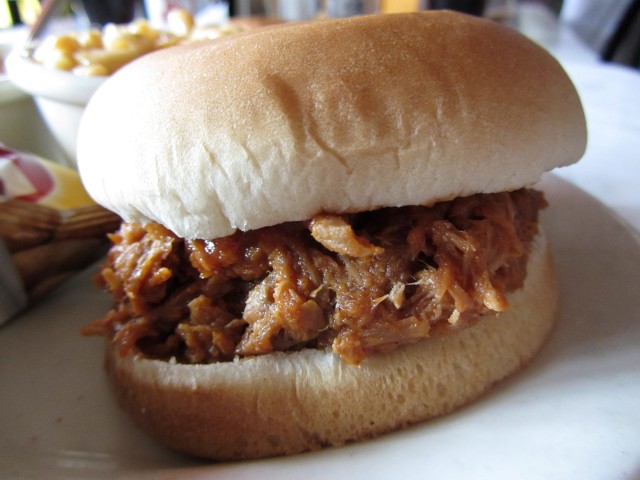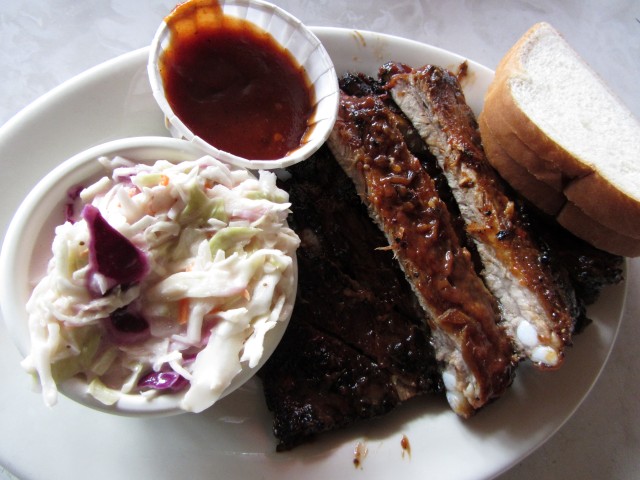 The entertainment was fantastic, and I wished we could have lingered all day, snacking, drinking and listening as the rain fell outside, But I had promises to keep and miles to go before I sleeped.