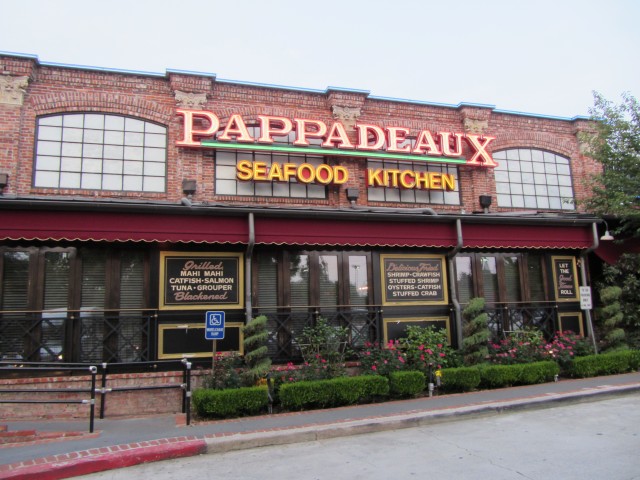 Tuesday we all headed down to Papadeaux in Marietta. It was kind of corporate, but I am not going to be too picky when it comes to getting a taste of New Orleans. Plus it had all the requirements for a large group – fruity drinks, big platters, and crazy decor.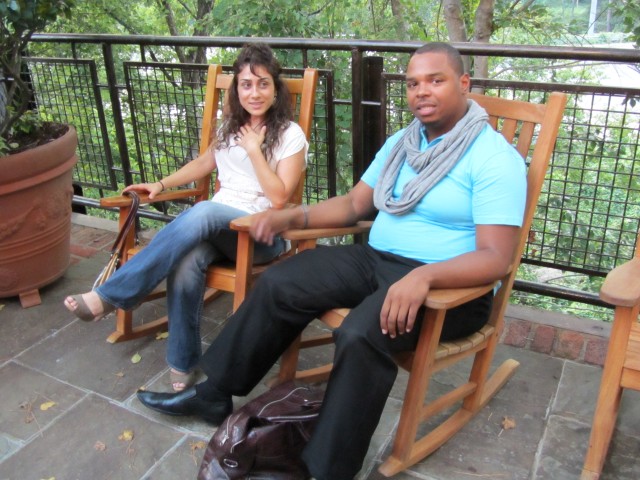 I ordered N'awlins Punch (Tito's vodka, SKYY Infusions Citrus vodka, fresh watermelon & lemon with a dash of kosher salt.). They accidentally brought me the Swamp Thing (Raspberry & melon liqueurs blended with frozen Hurricane & Margarita.) I sent it back, and as soon as I got the correct drink I was sorry. The Swamp Thing was fruity and refreshing. The N'Awlins Punch was bland by comparison. So remember my vow to not eat any more fried food? Well, after this happened…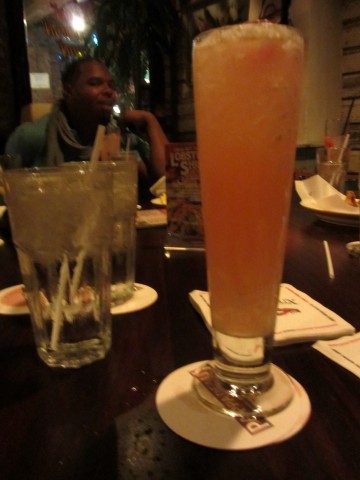 Then this happened…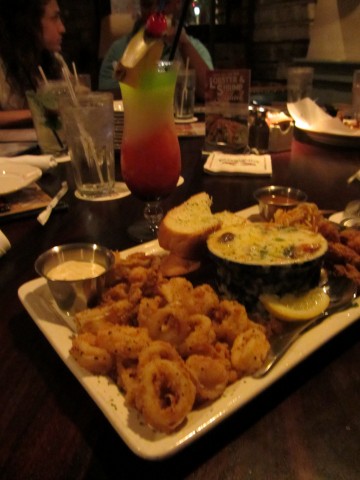 Appetizer Trio: Mini shrimp & crawfish fondeaux,. fried alligator & calamari
And then THIS happened.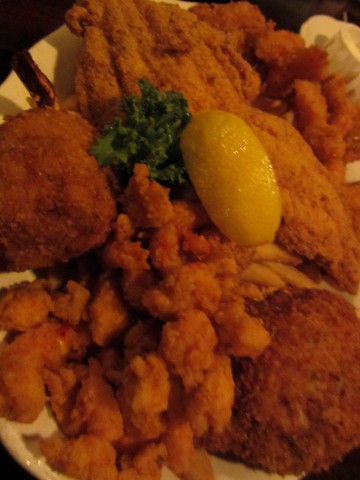 Seafood Platter: Fried shrimp, fried tilapia fillet, blue crab cake,stuffed shrimp & stuffed crab .
We substituted catfish for tilapia, cause you know, it's catfish. The stuffed crab was heaven. I would recommend this restaurant for fruity drinks and stuffed crab, but otherwise it's just too touristy.
After all the food and wacky drinks, we stumbled back onto the hired bus. A bunch of drunk girls plus poles equals some crazy dancing. After a sudden turn sent me sprawling into another girl's lap, we squealed and giggles. A wet blanket said, "If I had been driving this bus and you all screamed like that, I'd have driven into a tree." With dollar bills in my panties, I stood and defended the driver's honor. Pointing towards the front of the bus, I declared passionately, "This…man…is…a…professional!"