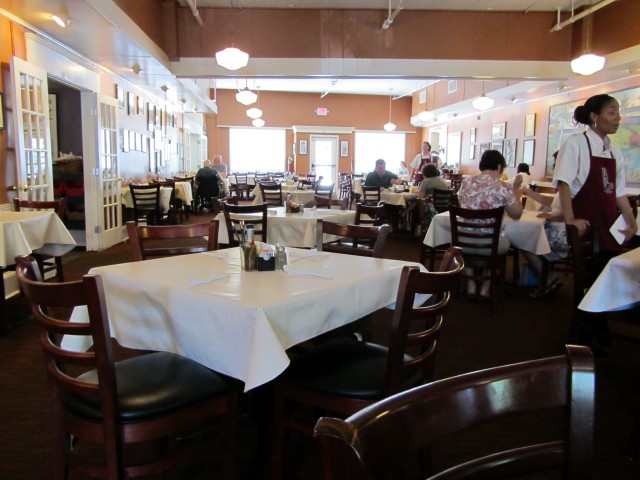 Sunday morning was my first real exposure to Atlanta. Everyone had told me I would be shocked by how friendly people were, but I'm so aggressively friendly myself I felt very much in my element. My cab driver, Alatese, and I had a beautiful brunch at Mary Mac's. The tearoom was one of many women-owned restaurants that cropped up during WWII. Although it is on its third owner, each was hand-picked and committed to continuing the legacy. You can read more about the history here. A complimentary cup of pot likker (the nutrient and flavor-rich water from boiling greens) and corn bread is brought to first-timers. "Now, you just crumble that cornbread right up in there."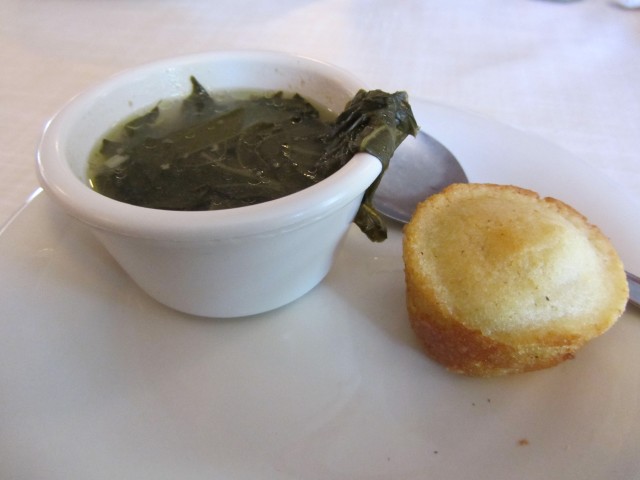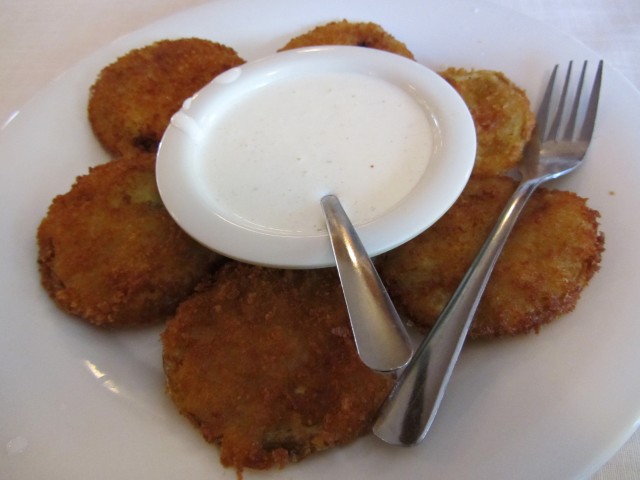 After a greeting, a drink order and short history, you are given a check to fill out with your order, like at Dim Sum places. The embossed pencils are a popular and frequently stolen souvenir (yes, I have a pencil. With my waitresses' blessing). Not being from the South, I had the order the de rigeur and obvious fried green tomatoes. Under the thick fried coating was a sweet, sour tang that is understandably addictive. They are accompanied by a Parmesan dressing similar to Ranch. Alatese declined trying them.
For my main dish I ordered the fried chicken, which was recommended by Roadfood. I noticed the fried food in the South is still a little greasy, but the grease is clean and not off-putting. Normally I judge fried food by its lack of greasiness, but this is a different ballgame altogether. By now I had broken through Alatese's shell of politeness which had caused him to refuse to taste any of my food. This time when I shoved a chicken wing at him and ordered, "Here, eat this" he took it without argument. Sometimes good food wins out.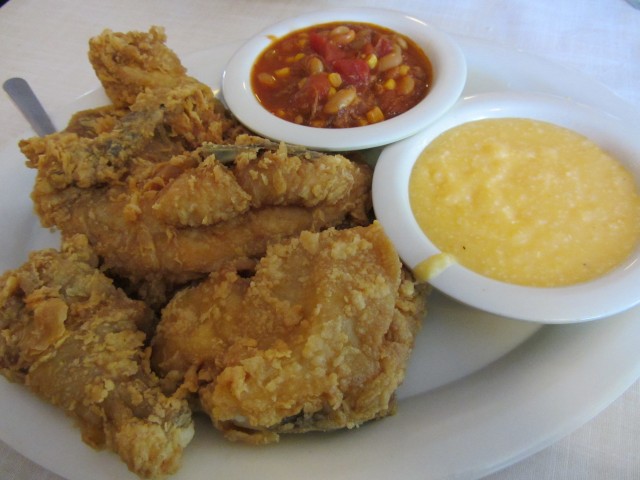 The Brunswick stew was smoky and earthy and filled with pork. The cheese grits were like really good mac and cheese made with grits instead of macaroni. I was looking around for my other sides and I had to call the waitress over and explain that when I ran out of room I continued writing my order on the back of the check.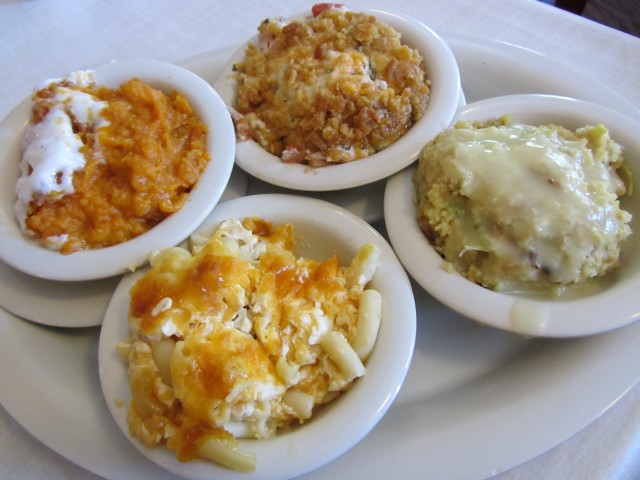 Clockwise from left: Sweet potato souffle with melted marshmallow, a good dish to save for dessert. Tomato pie, with an ethereal topping of breadcrumbs, Parmesan and butter that is somehow as light as air. Dressing, just like you hope it will be, dense with cornbread and topped with gravy, Mac and cheese perfection.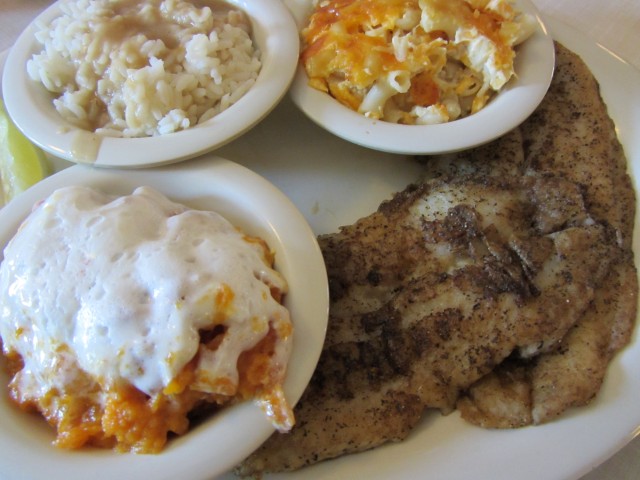 I tried Alatese's baked catfish. Normally I would have it fried, but it made me a convert. He kept saying in disbelief, "It is so perfect. It melts in my mouth."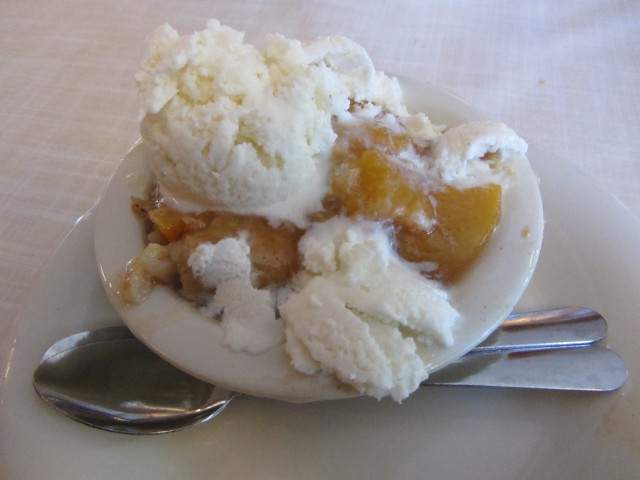 Do I dare to eat a peach? Yes! Take a nice fresh fruit and load it with butter and sugar, add a pie crust and some ice cream, and I will make room. I did have to take half of my main dish home to make room, but slurping the slippery peach slices up like wiggling fishies was worth saving room for.