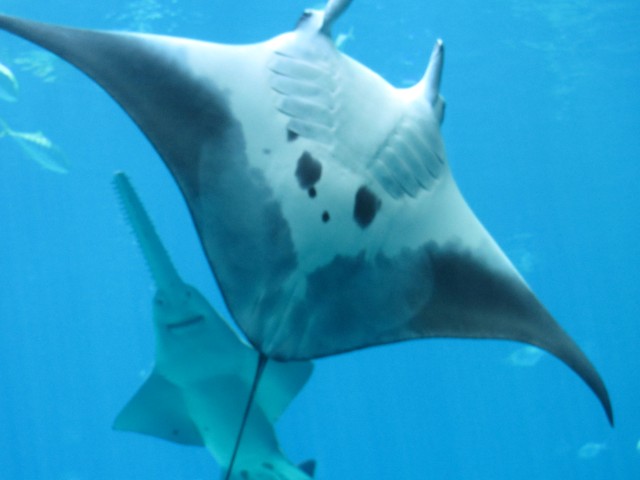 Regular readers may have noticed that I love aquariums! Last week I happened to catch a show called "Really Big Things" about the Atlanta Aquarium. They have the largest tank in the West, maybe the world, and they are the only place where we can see the world's biggest fish — the whale shark. I couldn't get there fast enough.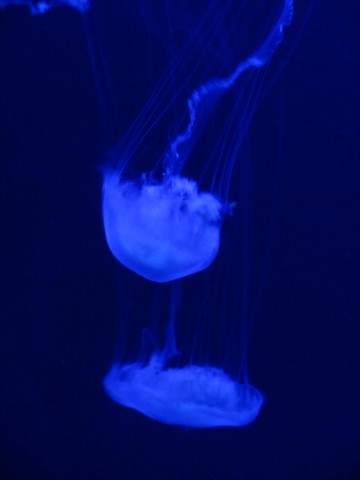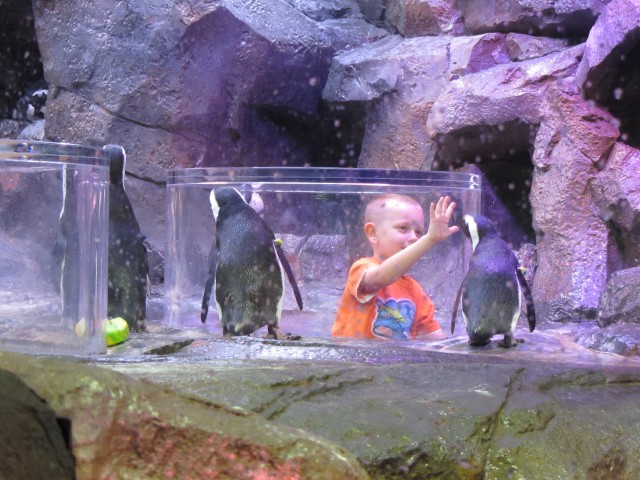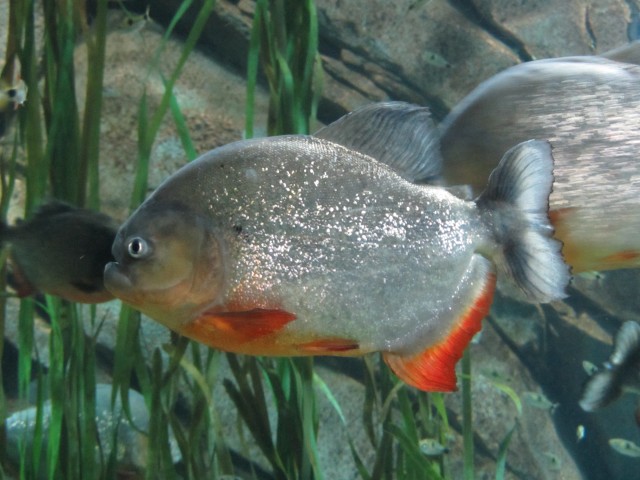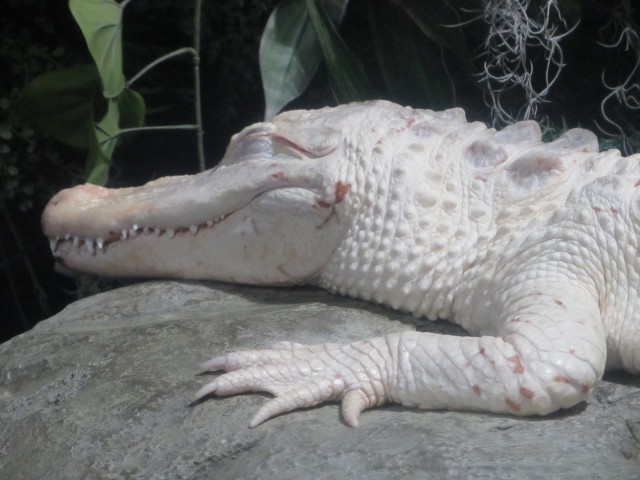 Beluga Whales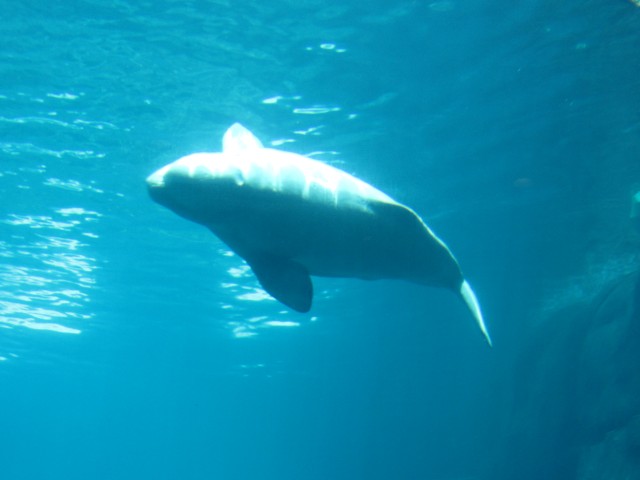 The Ocean Voyager Exhibit holds 6.3 million gallons making it the largest aquarium habitat in the world. It is home to 4 manta rays and 4 whale sharks. It was recently home to hammerhead sharks until some unauthorized snacking landed them in isolation. Although the whale sharks aren't yet full-grown, they are still enormous.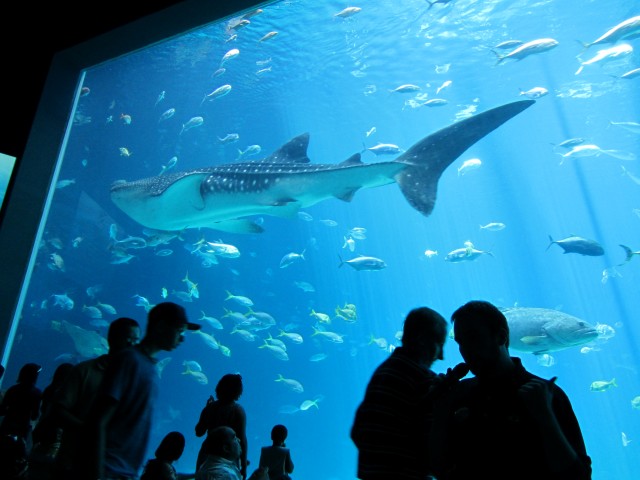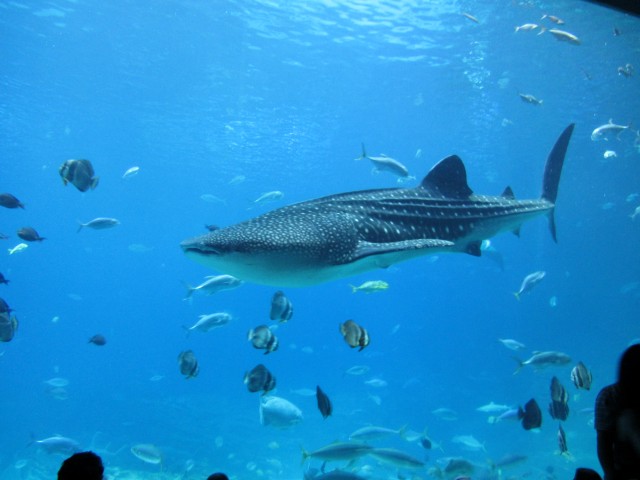 I took a behind the scenes tour, which focused on the day to day running of the aquarium — water levels and temps, giant valves, feeding and vetrinary care.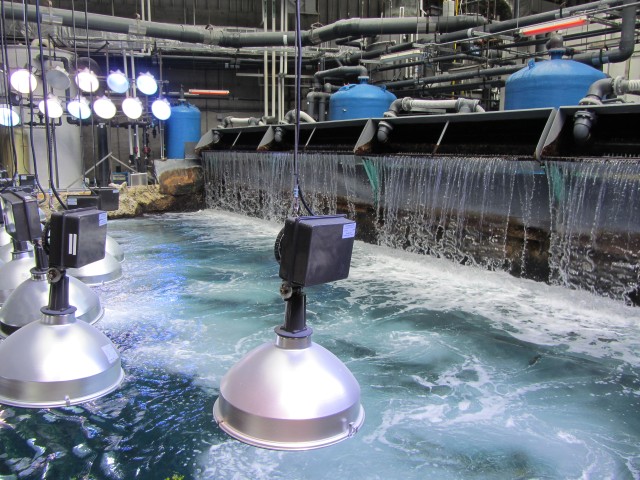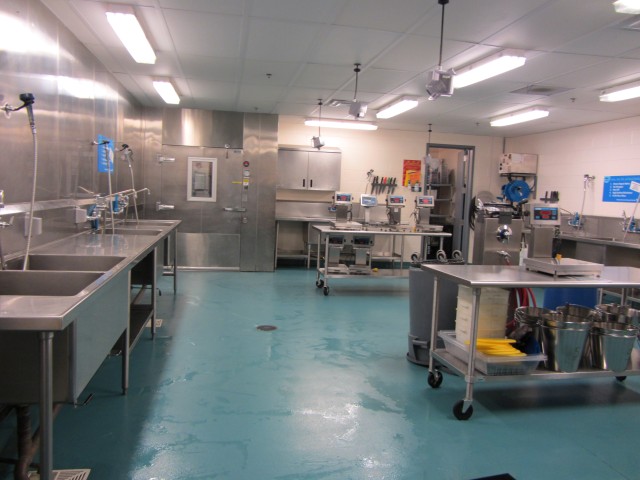 We got to watch the whale sharks being fed.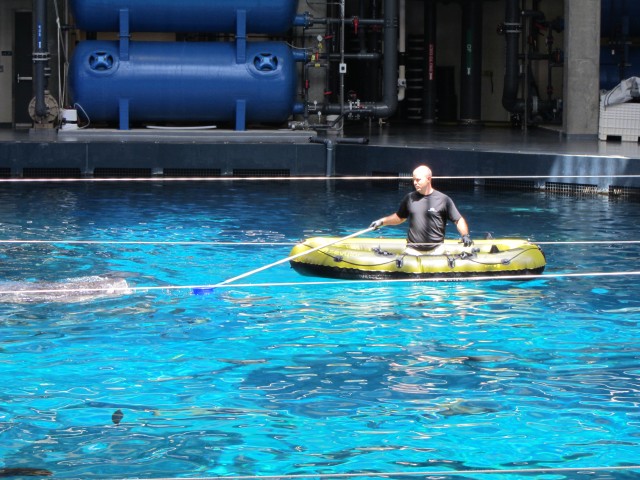 I wanted to jump right in the aquarium and take a swim. The tour guide saod, "Oh you can do that. Talk to them up front about special programs."
Heeheeheeeheeee