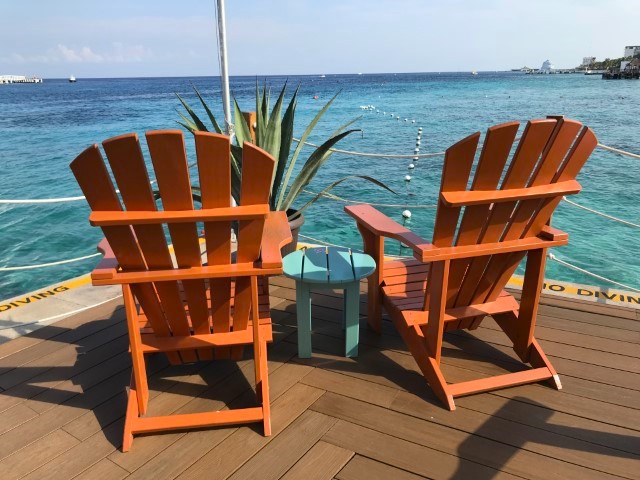 There was a lot happening at the port in Cozumel. There were about 30 shore excursions all searching for their people. After I found my group, I wandered off in search of tacos. I discovered Tequila A Go-Go, a 60s hippie themed bar.
I ordered steak street tacos and an iced tea. I was waiting for a while, since it seemed like the kitchen was in another building. My bill was over $40 USD!!! In LA three street (taco truck) tacos would be under $15. When I finally got my tacos, after worrying I would miss my bus, I saw that they had given me two orders. I had asked if an order was one or two tacos, and I guess my Spanish is worse than I thought. I was in too much of a hurry to complain and maybe I had ordered two orders. I gave the other plate to the tour guide, and he was very pleased. But yeah, $21 for a burrito? Definitely taking advantage of the cruise line gringos.
After the excursion I did some shopping. I bought a little charm. When I travel, I get a charm as my memento. They are cheap and take up no space packing.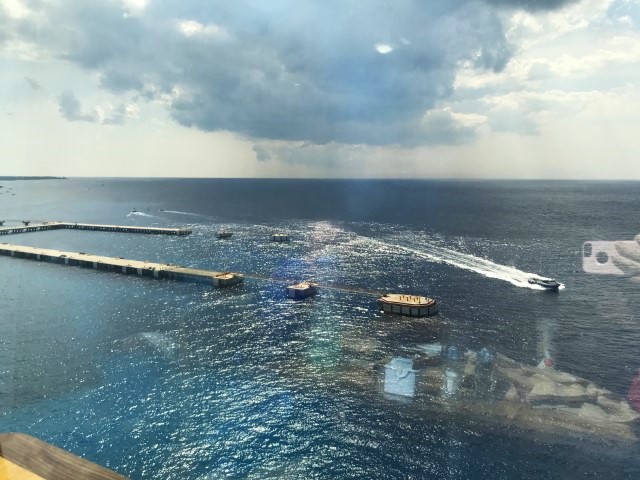 There was a great mariachi band playing for the tourists. Turn up the volume!