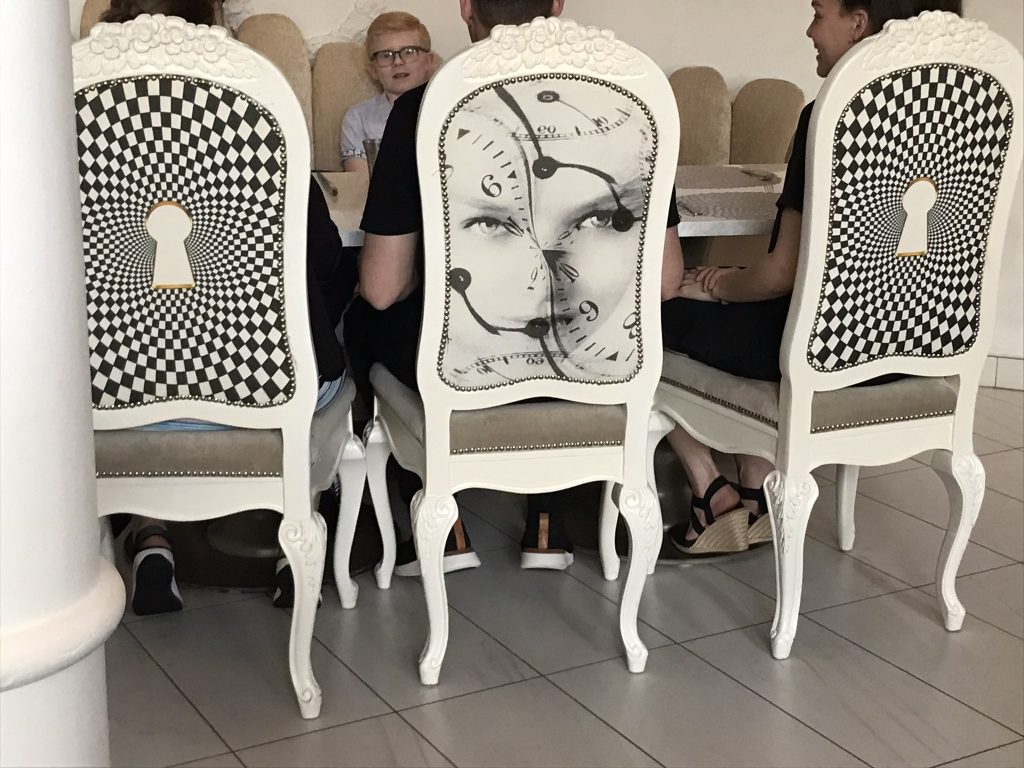 I had purchased the meal package that allows you to dine in one of the themed restaurants every night and have lunch on days at sea. The first restaurant I chose was "Wonderland" because I am really into Alice in Wonderland, and molecular gastronomy. You enter through a portal that I assume is falling down the rabbit hole. They could have done more with it, painting it in a spiral or adding clocks.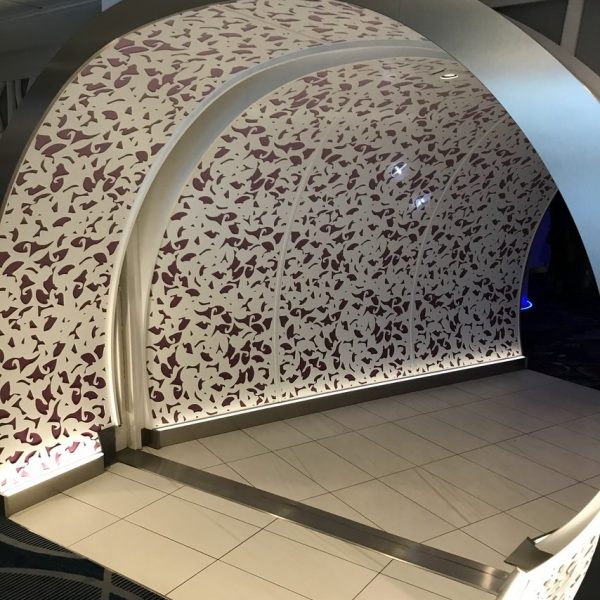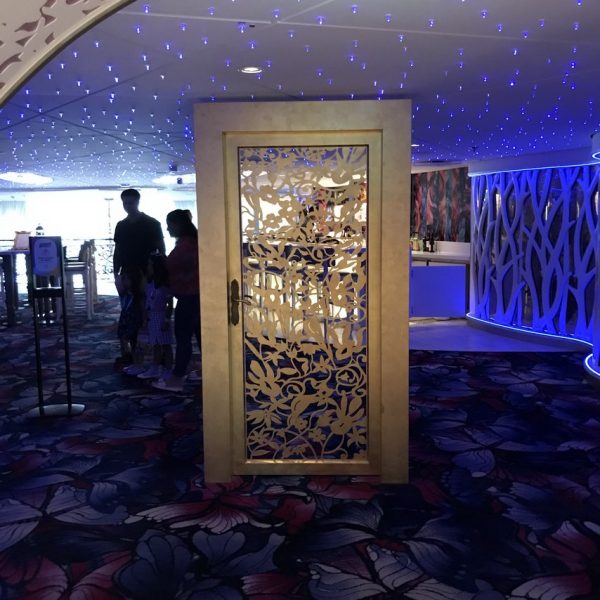 A gentleman greets you and walks you to your table. He was the Johnny Depp version of the Mad Hatter, not the Gene one, but he was adorable, and so charming. I felt immediately at home and comfortable. Where he really shone was with the children. I watched him interacting with them, and they LOVED him.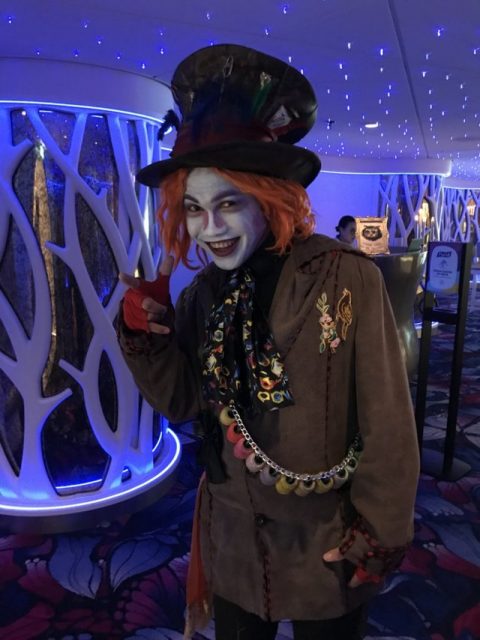 The menu comes with a paintbrush and water. When you paint the menu, the courses appear. Once you "brush" the menu at Wonderland. You choose dishes based on five natural elements — Earth, Sea, Fire, Ice and Sun. Really, the elements thing was kind of unnecessary. But it was cute. I forget how many choices you have, and I would have asked for more had I not been able to try everything I wanted, but it was enough for me. The plates were all small bites, which I liked, because I could try more. The server told a cute little story with each of the courses.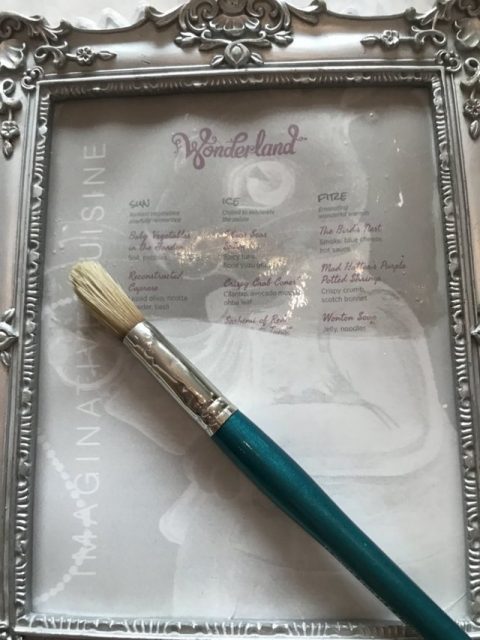 From "SUN" I chose Baby Vegetables in the Garden," which was adorable, and had superfresh and delicious baby vegetables.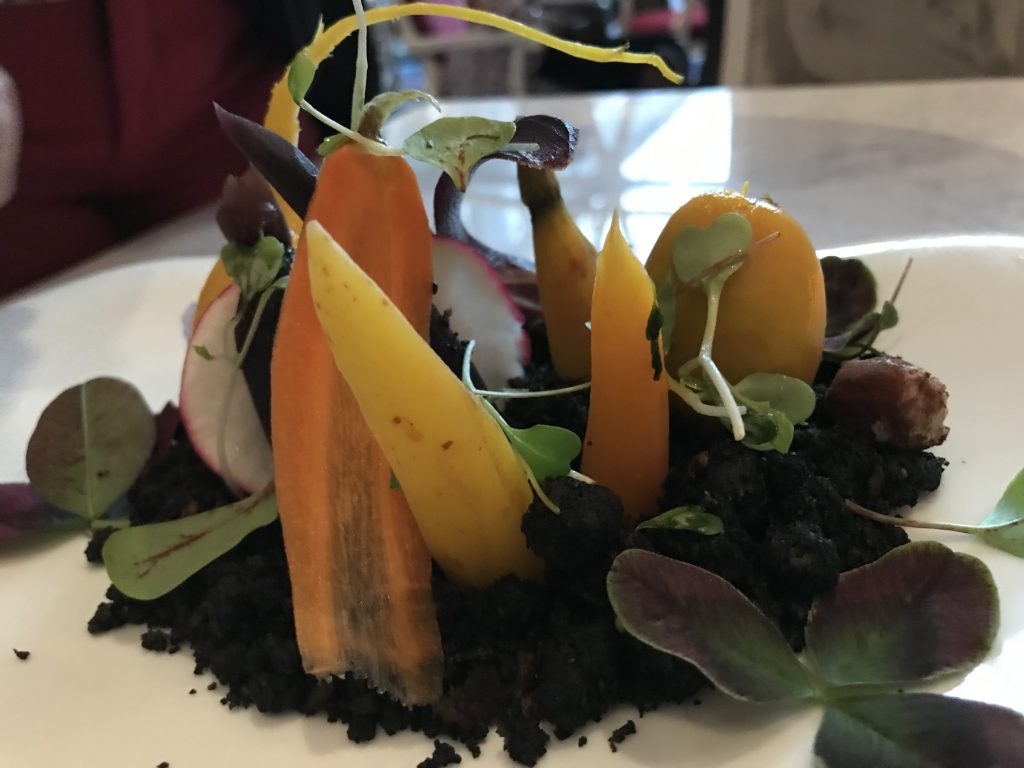 Also, reconstructed caprese salad. They took a tomato, mixed it with a bunch of stuff I can't remember, then re-packaged it to look like a tomato. The other tomatoes are just blanched and skinned, then there is goat cheese snow. It was excellent.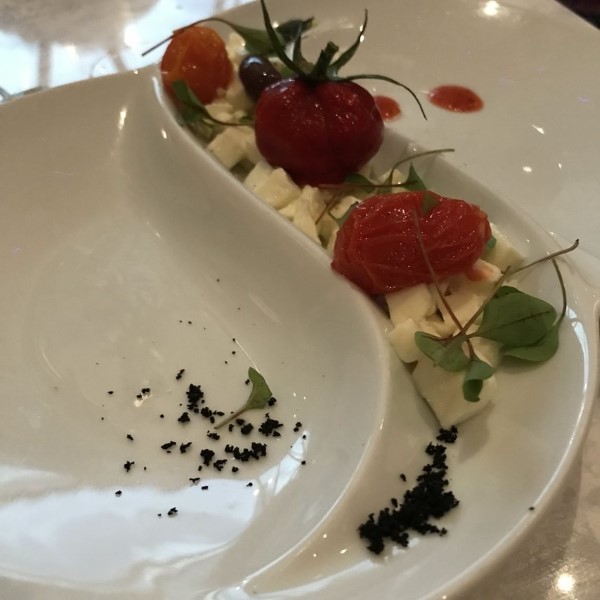 From "WATER" I tried Liquid lobster served with bone marrow and caviar, from FIRE, a shrimp wrapped in and from AIR I had a Chicken and the Egg, which was a deviled egg in a nest. They were cute, and the egg had some real showmanship, but taste-wise they were kind of meh.
I also had a very delicious cone with wasabi, crab, and avocado mousse. Also, what I now realize is sea bean. I covered up my ignorance by pointing out the sunset.
https://youtube.com/shorts/ETOavIpfLbg?feature=share
I also had a short rib and mashed potato that was supposed to look like chocolate cake and whipped cream, but really just looked like a short rib and mashed potatoes. The dessert was an exciting reveal.