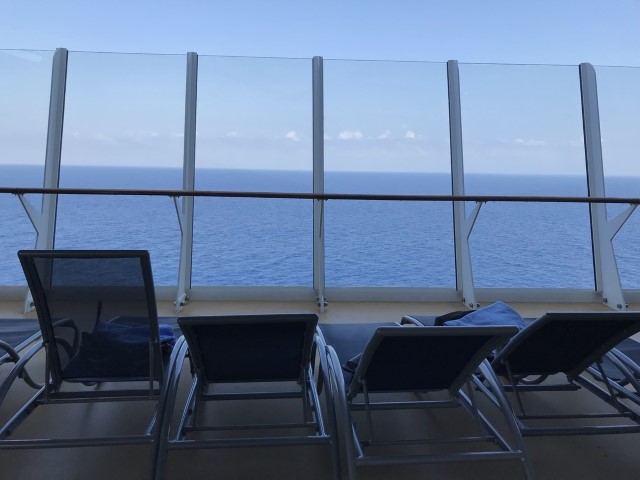 Symphony of the Seas is a GIGANTIC ship! It holds the title of being one of the world's biggest and cruise ships. It has a total length of 1,188 feet, holding up to 5,400 passengers and 2,394 crew members.
There are 16 decks with an onboard skating rink, surf simulator and a zip line suspended 10 decks above sea level. There are different "neighborhoods, which I liked. The main area was called The Promenade. There was a coffee shop with small sandwiches and pastries–a good place to grab breakfast on the go. There was a pizza place that was very popular, but I wasn't into the pizza. Still, it was a really handy place to refill my all-you-can-drink soda bottle. This is also where you can find little shops, buy WiFi, make restaurant reservations, book excursions, and deal with whatever needs to be dealt with.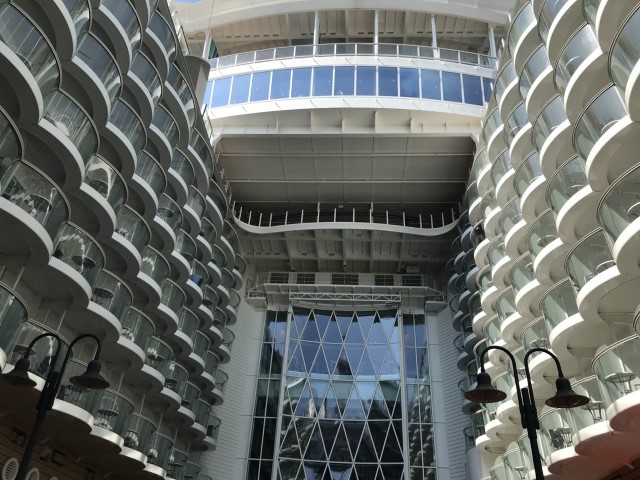 I really recommend you get the all-you-can-drink soda plan and the specialty dinner plan. It's not that expensive, and your dining options and experiences are much better. The only thing about the drink cup is that there are no washing stations. So bring a little bottle of dishwashing soap so you can wash it in your room.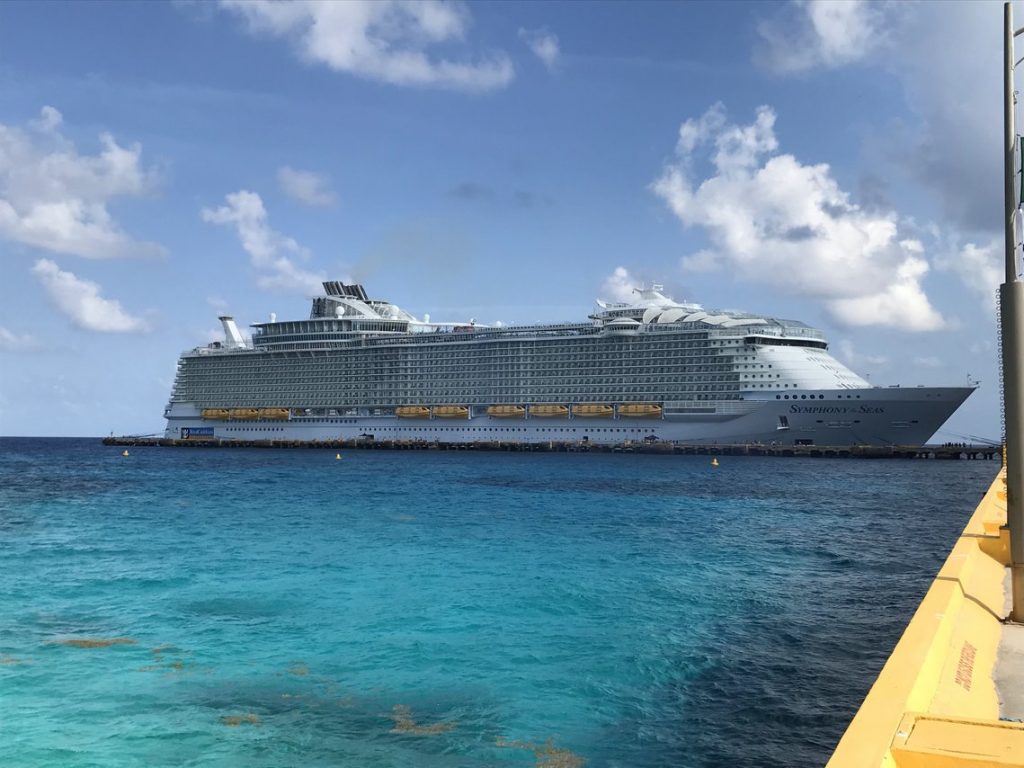 I liked the Central Park area. I thought it would be New York themed, but it was actually a lovely park with real plants. Some of the fancier restaurants were here, plus a really nice breakfast spot, The Park Cafe, with a nice bagel spread as well as hot items.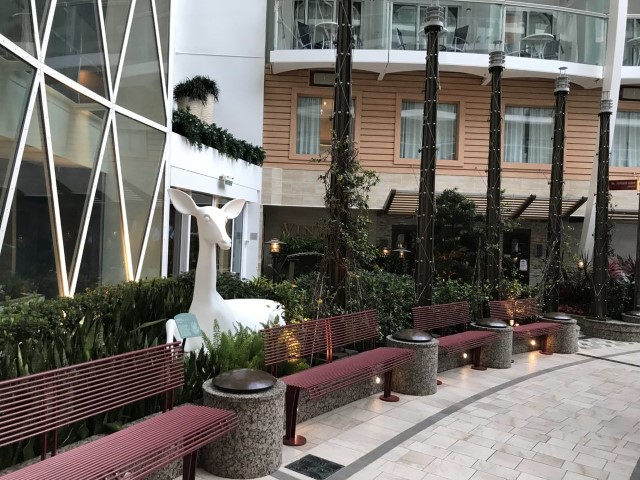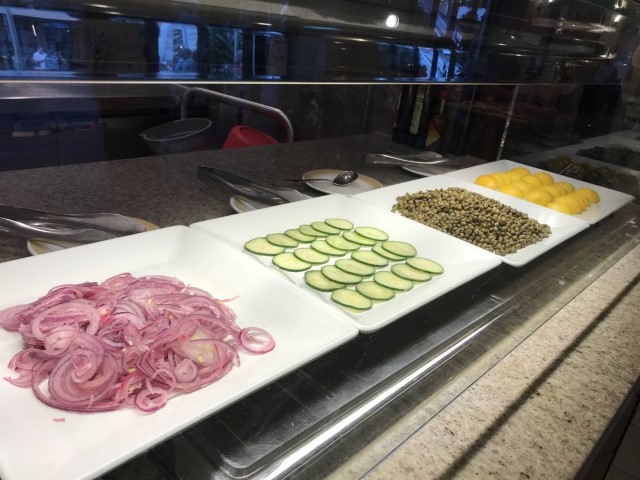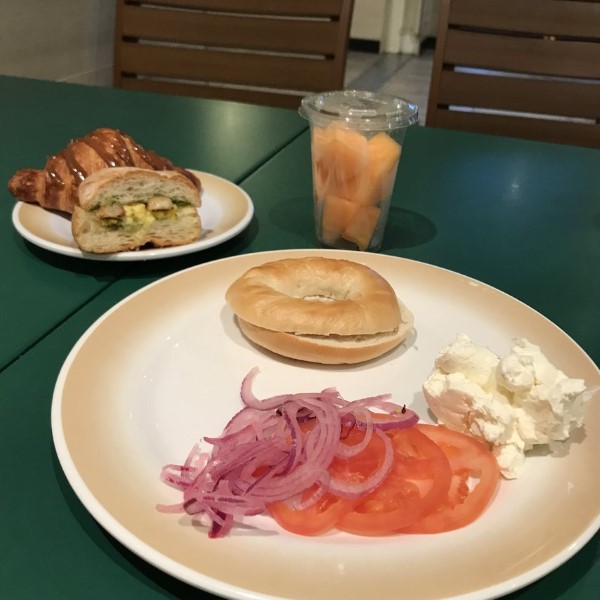 The funnest area was the Boardwalk. It had a carousel, a candy shop, an arcade and the slides and rock climbing activities.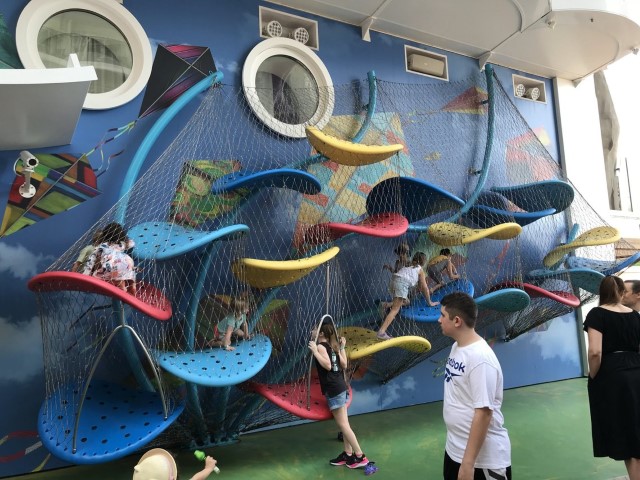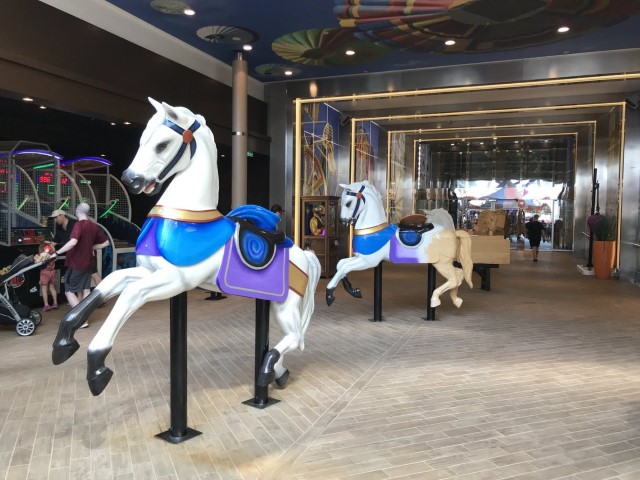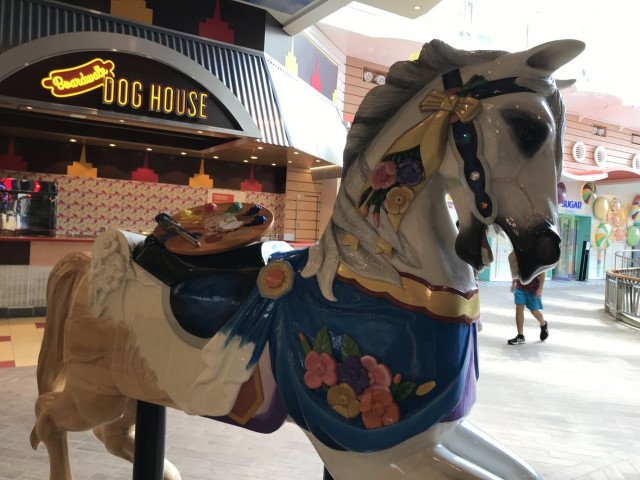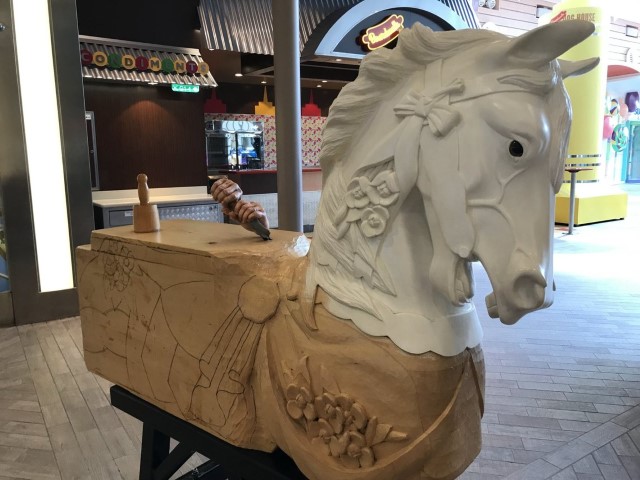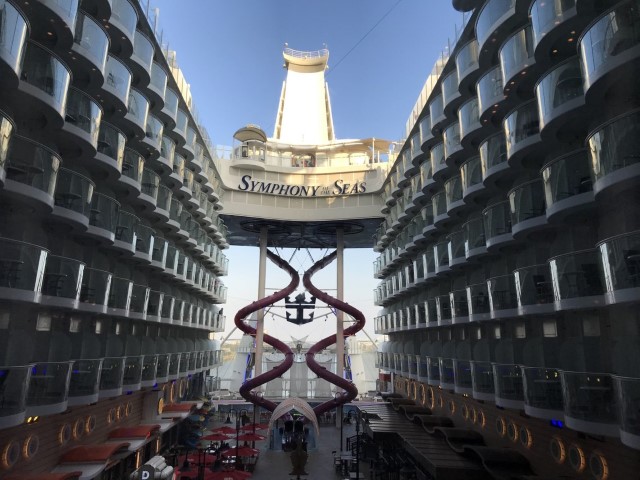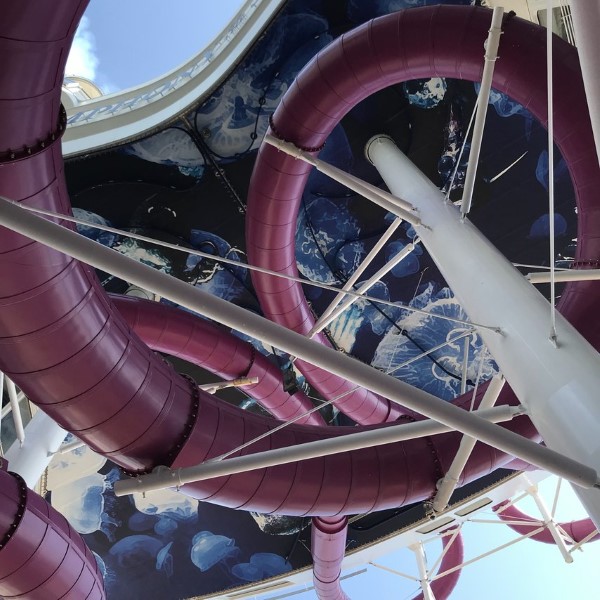 There was a candy store with gelato, (not included), and fun activities like making burgers out of cake.
They had the best included food on the ship at Dog House, where I had an awesome bratwurst, but I was so tired after snorkeling that I didn't take a photo. Blogger fail! BUT I lifted a pic from the Royal Carribean website…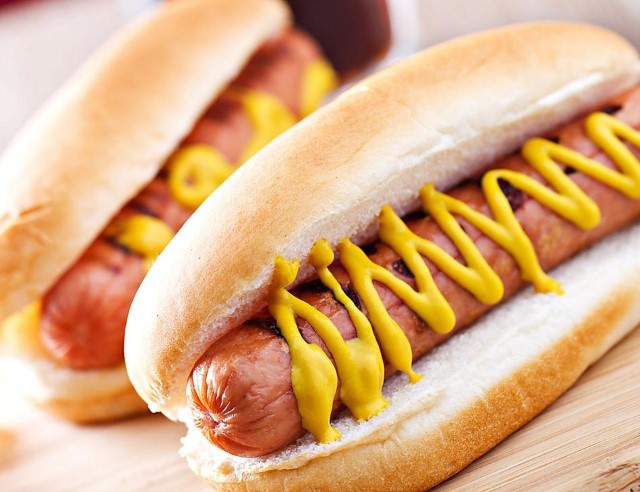 The front of the ship had a theater where we saw a very profession production of Hairspray!, one of the main buffets, which had a good Filipino and Indian section, probably because it was such an international staff. I was also pleased with the tiny bangers and mash. There was a smaller buffet only open early that was in a nice, enclosed terrace. The desserts were often the same desserts as in the fancy restaurants.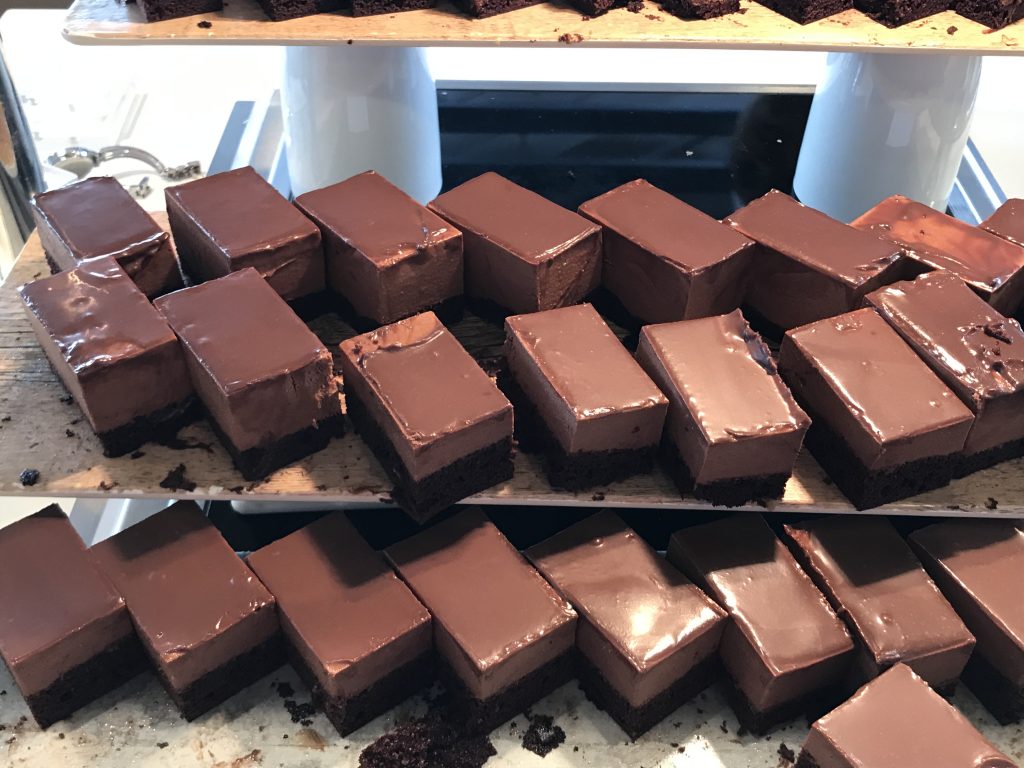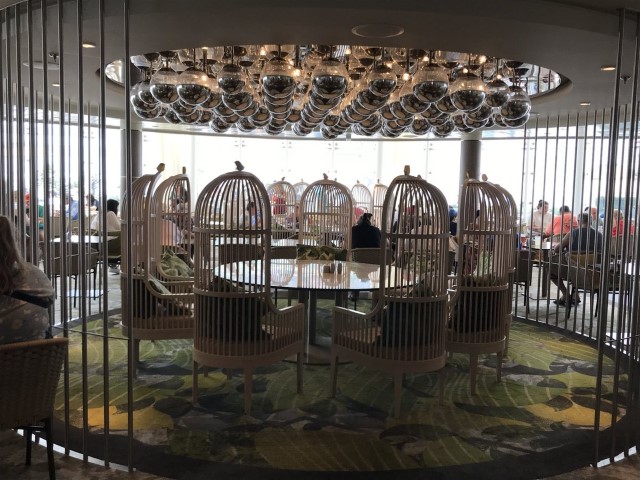 I only ate breakfast in the dining room since I had the specialty meal package. It was good, and service was fast.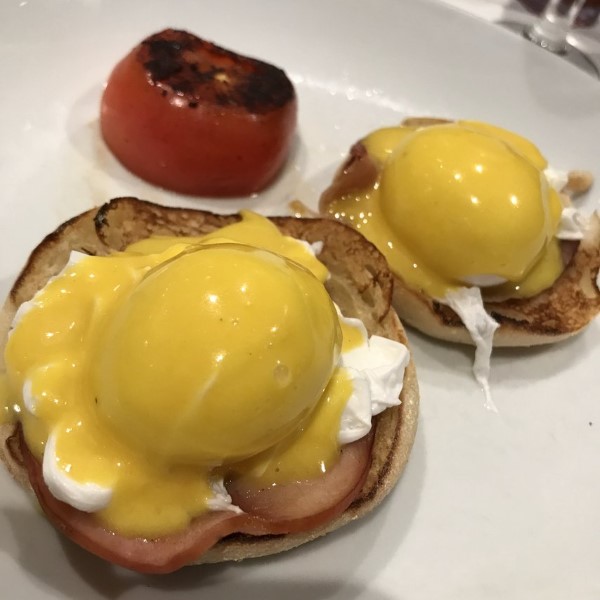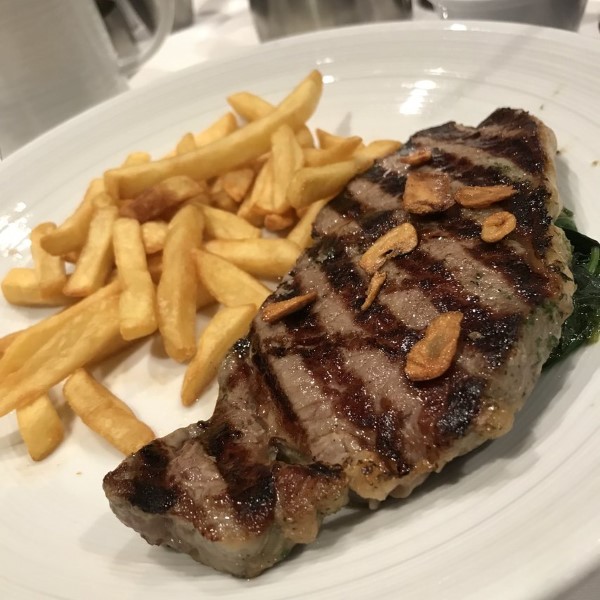 On the upper desks there was wakeboarding, a full-on waterpark and a bunch of jacuzzis. I avoided this area mostly because there was no shade and the pools were really crowded, though the jacuzzis were not. A shade over the jacuzzis would have been nice.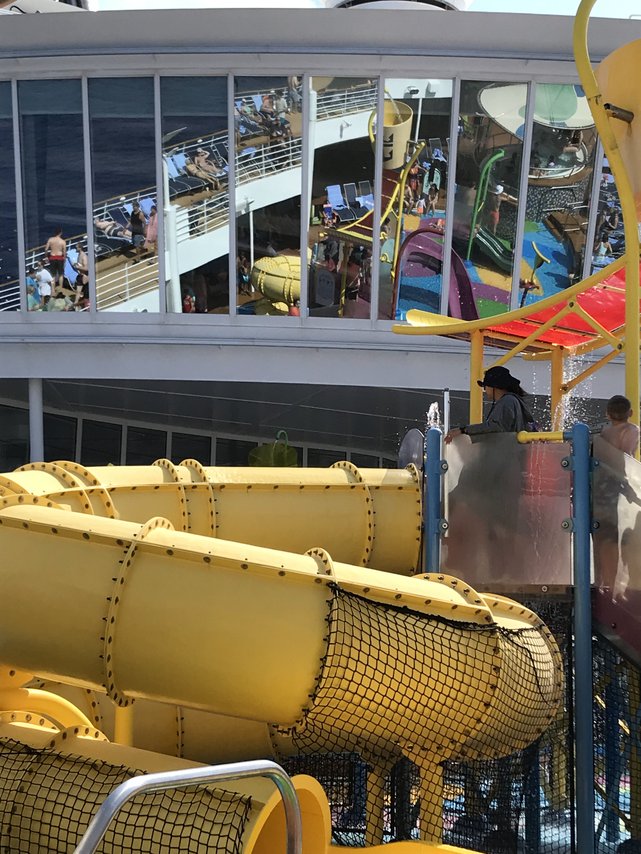 As for our room, we got an interior room. There were some interior rooms with cool-looking "virtual windows," but we got the basic one for about $500 each for 5 nights in the Caribbean. I didn't get pictures before our suitcases exploded all over the place.