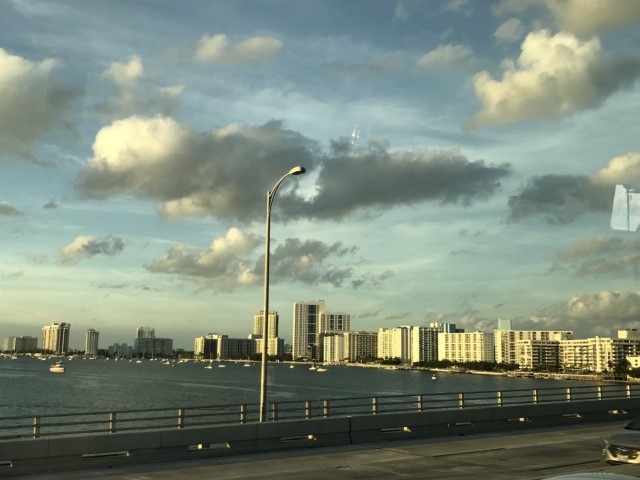 "Is Miami America? Is it a state? Is it the South? … I love Miami for the same reason I love the places I love most around the world… it's the mix here, this big, messy, dysfunctional hell-broth of people from all over the world that make it so awesome and make it a place I want to keep coming back to. Also the food's good." – Anthony Bourdain
I had a bit of a cough the night before flying out to Miami, so I took a Covid test (negative) and tossed my cough syrup into my carry-on. I realized that it was a little more than the three ounces allowed onboard, and I didn't want to scare seatmates by coughing, so I took a big swig before going through security. It's pretty gnarly stuff, so I was super wasted on my flight. I shamelessly ate a whole submarine sandwich like Dawn Davenport in Female Troubles and tried to watch Three Thousand Years of Longing, which honestly felt like it was three thousand years long. Can I just say, Beats headphones are awesome??? Bob lent me a light pair for the plane, and I am never giving them back.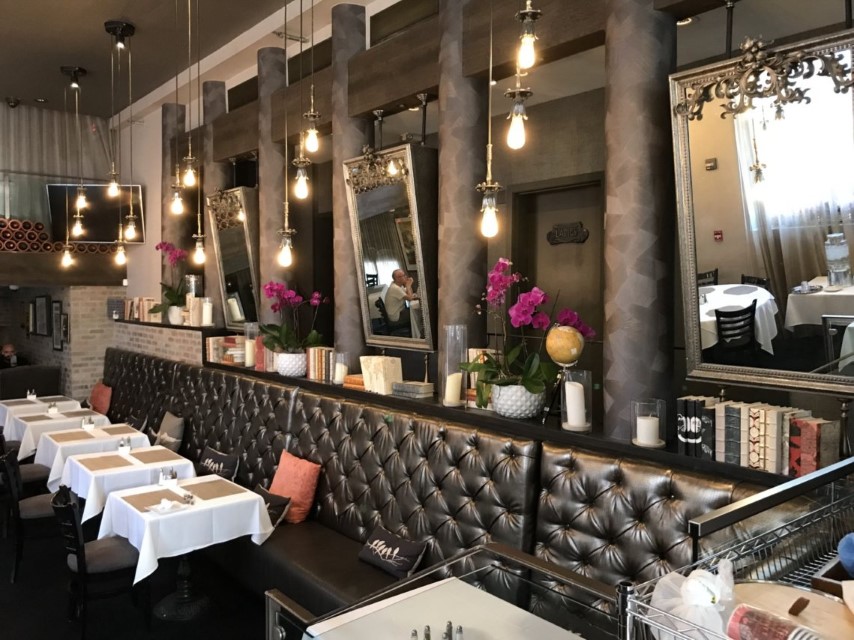 I arrived at the Marlin Hotel around 5pm and immediately went to sleep. I woke up around 8pm and ordered takeout from the hotel restaurant, Osteria del Teatro. I had the most amazing porcini pappardelle. I didn't take pictures because it was just pasta in a takeout container, and I was sleepy, and whatever.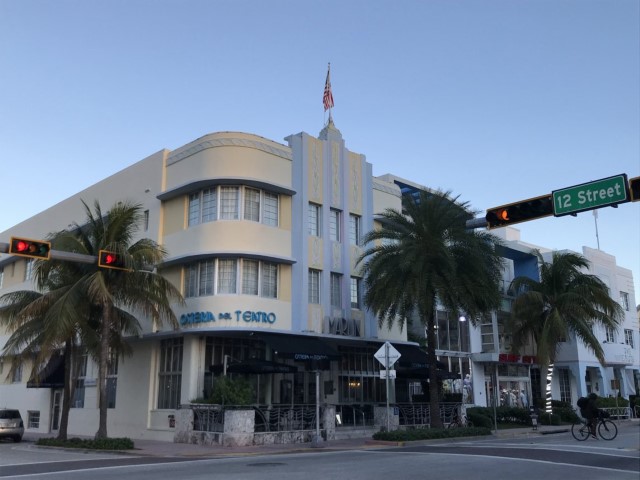 The Marlin Hotel is a cool, art deco boutique hotel with a really comfortable bed. It was quiet in spite of being just off of a major thoroughfare. When people talk outside of your room it sounds like they are right there in your room with you, but it has only happened twice. The other visitors here are international. In fact. SOBE, (or South Beach, for you clueless mortals), is a pretty international place. South-South Beach is the douche-y red rope neighborhood, and North Beach is super rich. Around 13th street you will find the sweet spot, the West Hollywood of Miami. In other words, the gay neighborhood, which is always my favorite place to stay. The streets are cleaner and safer, the restaurants are better, people are friendlier, and if you are looking for a sex shop or dungeon, you can often find one…not that I am. Or EVER have. EVER…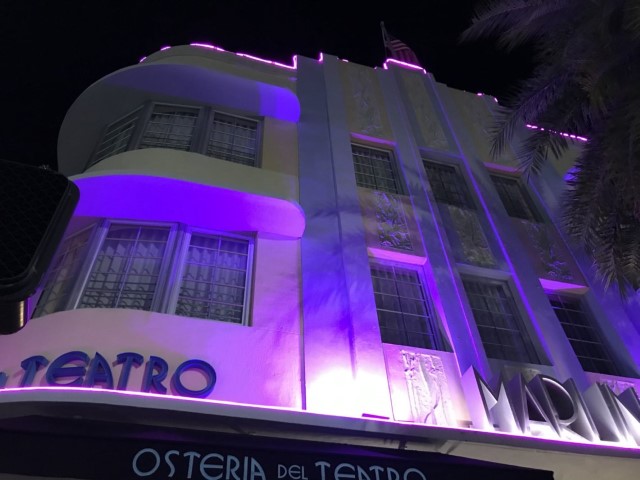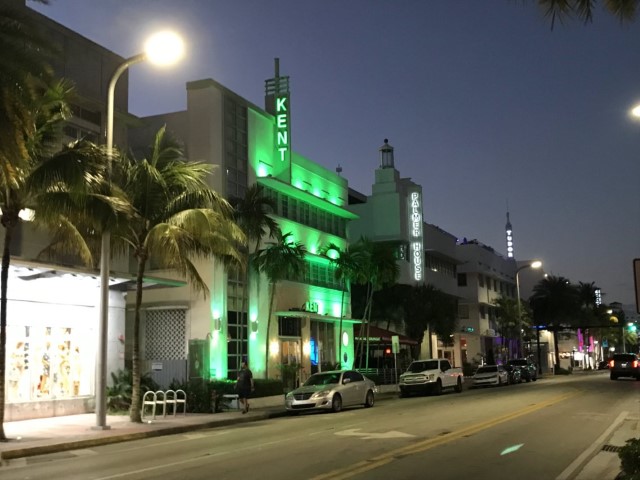 The room is really nice and has a very comfortable bed.
The towels were even Art Deco.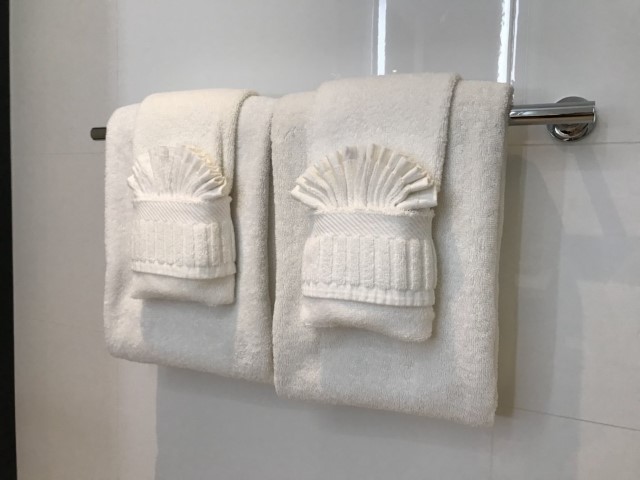 There was never anyone on the tiny elevator, and there was one time I really needed to get to my room to use the facilities. Like now. The elevator door closed right in my face. I slapped the elevator door with the palm of my hand and cried out, "Why are you leaving me???? Don't leave me!!!!" The door opened up and there was a gentleman standing there. On the ride up, I said, "I'm so sorry. I thought I was having an overly dramatic moment with an inanimate object, not a human person." After a beat, I softly sang a line from Dreamgirls to the elevator, "And I am telling you, there ain't NOOO way, please do-o-o-n't go…" He totally got the joke and laughed. Which is another reason to stay in the gay neighborhood—jokes about musical theater land.