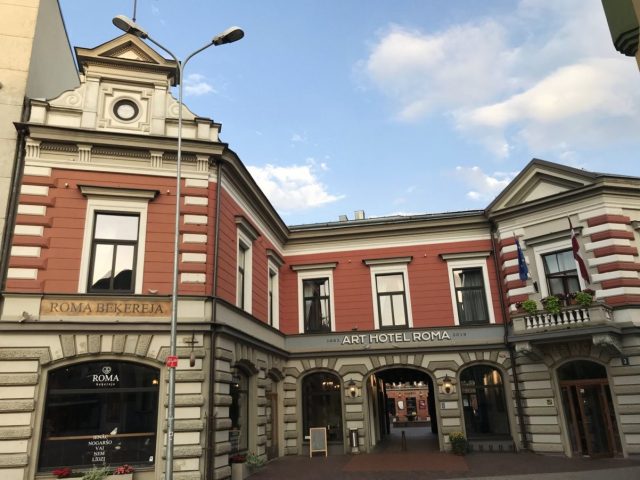 The Art Hotel Roma was built in 1881 and has been a hotel since 1882. During WWI it was occupied by the Kaiser's army. The entire structure is built around a large central square with a much-photographed fountain, and also consists of the hotel's restaurant, Rosemary, plus a renowned bakery, breakfast room, retail shops and businesses.
This sculpture reminded me of medieval cats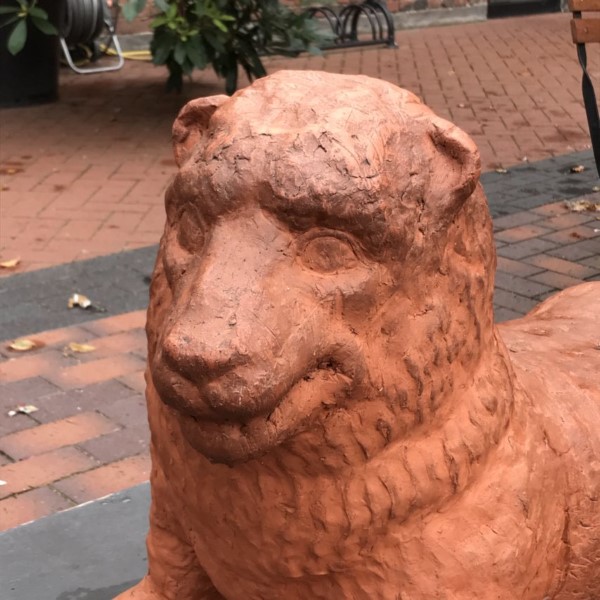 I reserved the "Studio" for 90 Euros because it had a kitchenette with a refrigerator. It was HUGE! But you can get a room for as little as 60 E. Latvia is a very reasonable place to vacation.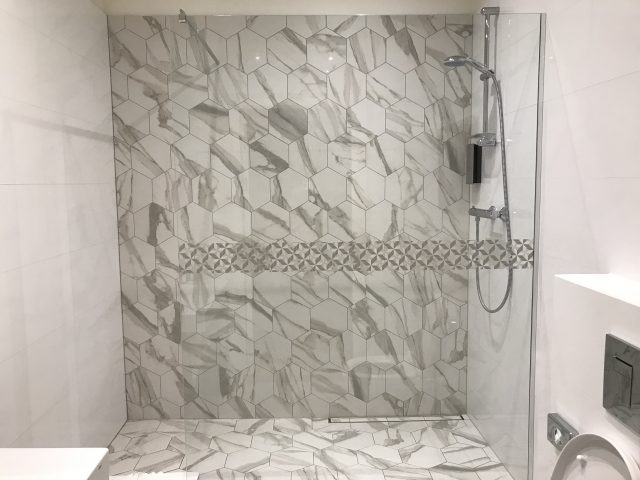 The carpeting had a bit of a "Shining" vibe.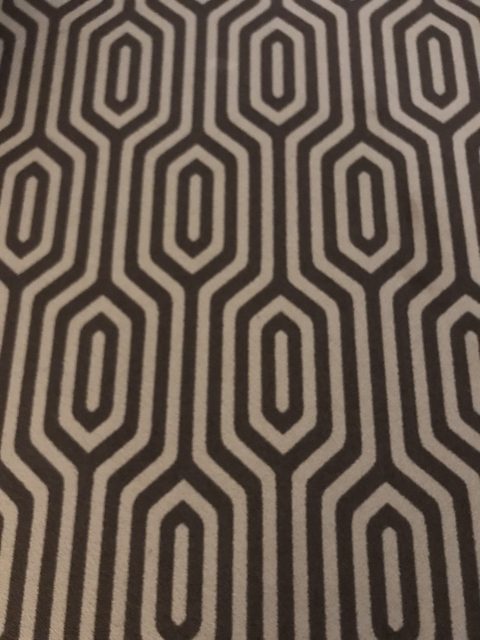 And was that a face in the chest of drawers?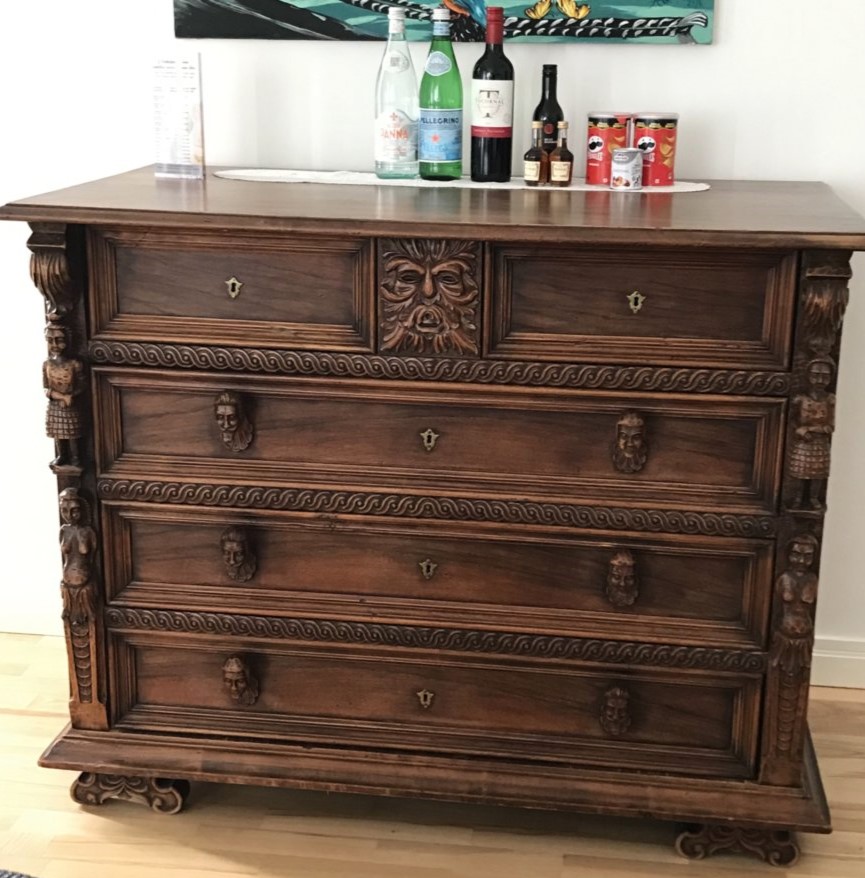 Definitely
and faces on the knobs
and faces on the edging. So many little people.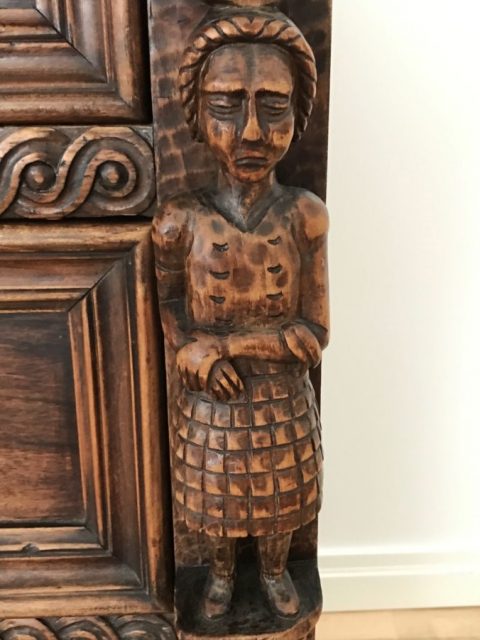 There was art all over the place, in the room, in the halls…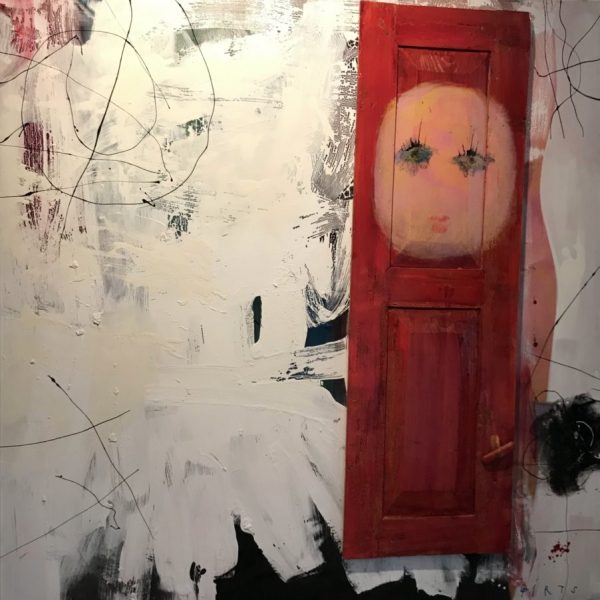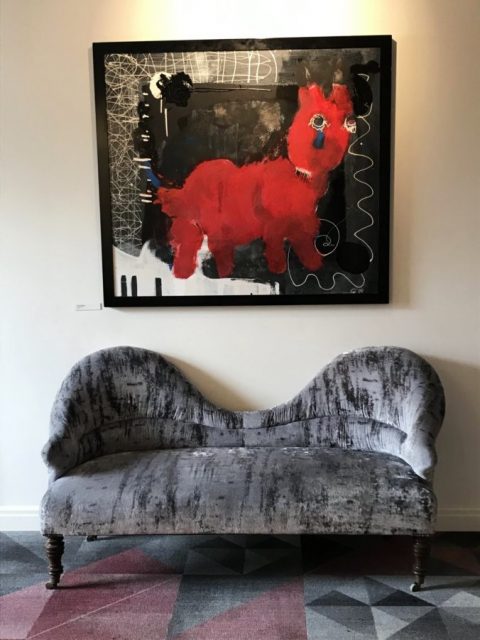 Everyone thought the woman in this painting looked familiar. I finally decided she reminded me of the Mona Lisa.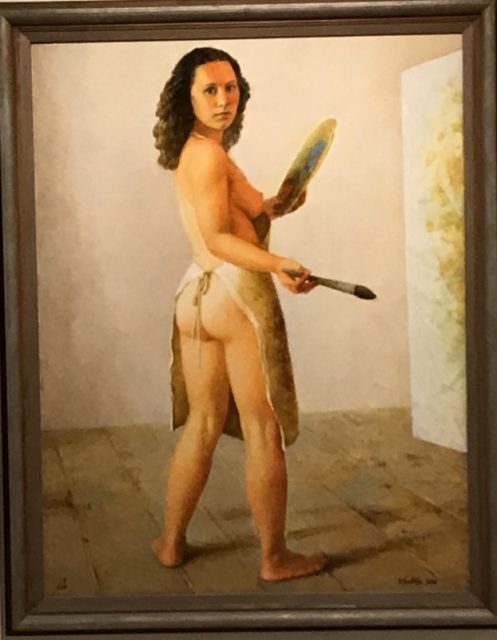 We sat down for dinner at Rosemary, but the jet lag was hitting me hard and I just went upstairs and crashed. Reports were that the food was excellent.