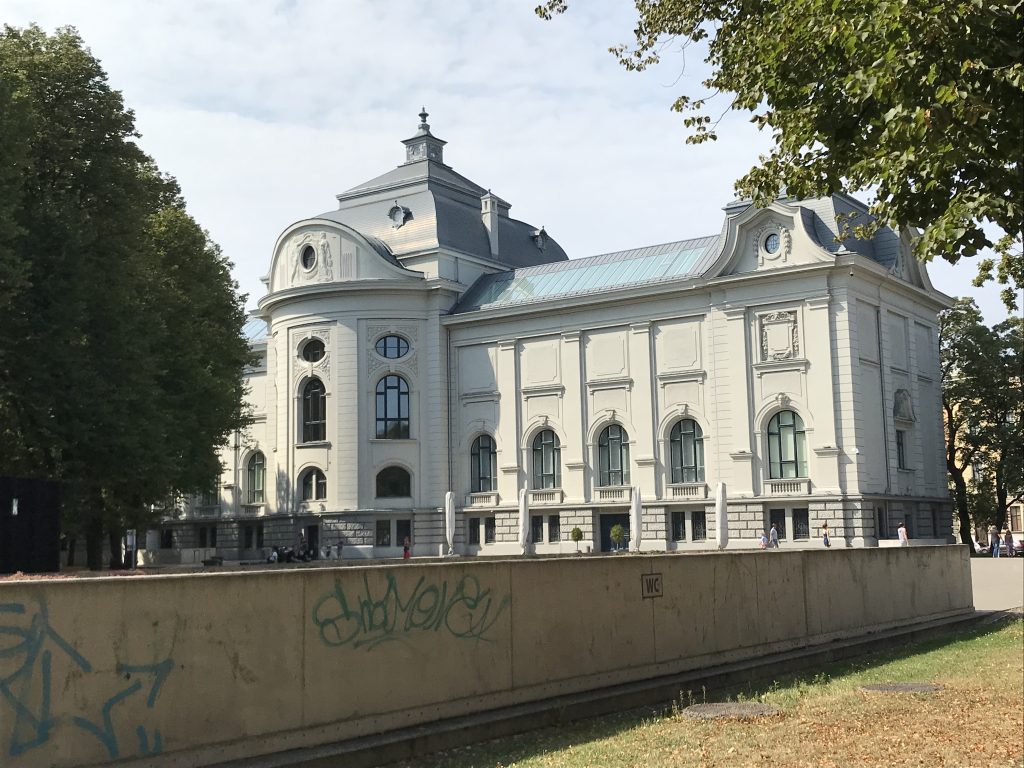 Friday we went to Lido, a very reasonably-priced cafeteria frequented by locals. The helpings were ridiculous, I had thought America had a lock on giant portions. There were around six fish dishes, even more meat dishes, a giant wok filled with French fries that had stuck together like a fry king, and stuffed pancakes, which are basically blintzes.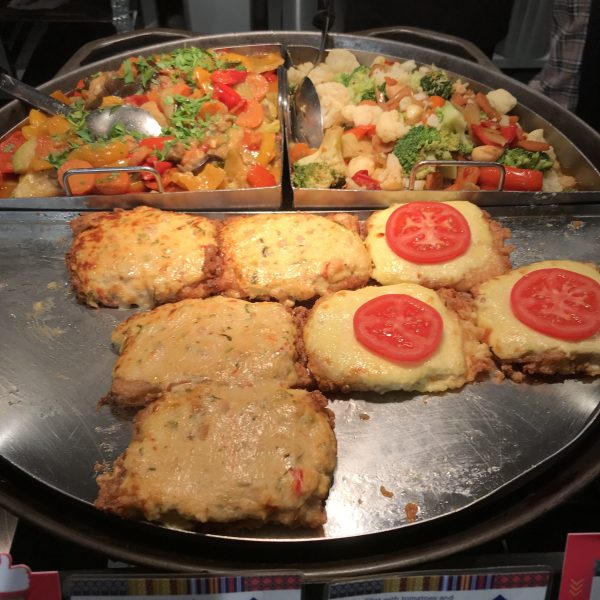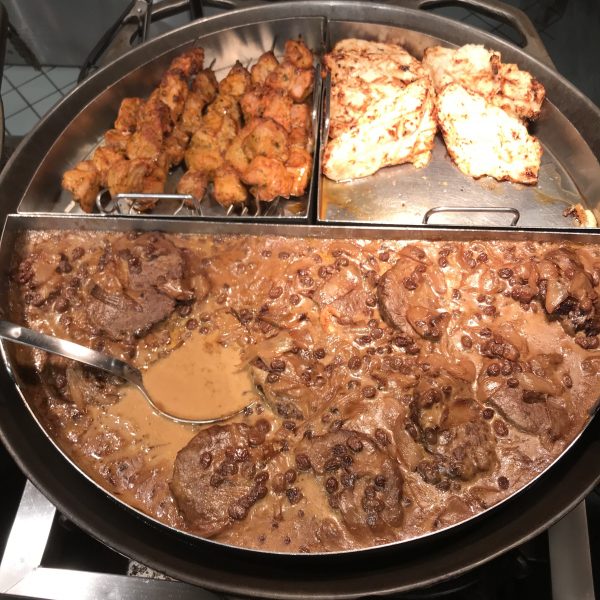 Bob's mom had an interesting catfish dish that was like a crab cake. Bob was very prudent with just a chicken shish, rice and veggies.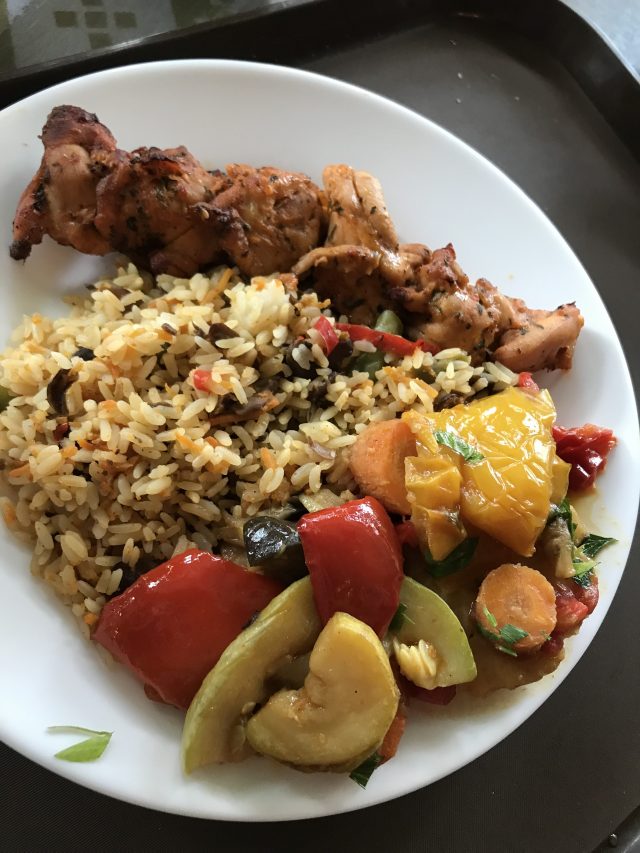 I once again proved that I am not responsible enough to navigate a buffet unmonitored. Luckily we all shared. My chanterelles and potatoes were more infused with rich mushroom flavor than anything I have ever eaten. 10/10 would recommend.
Then we meandered over to the National Museum. It was a beautiful building.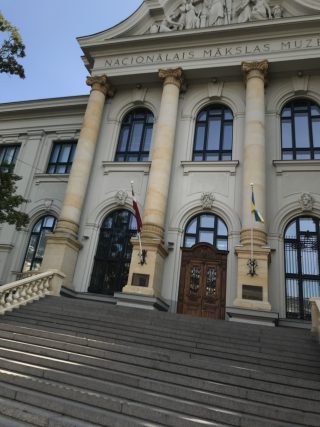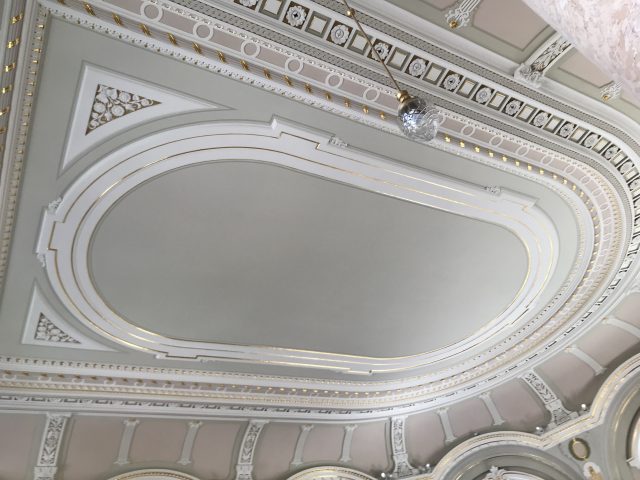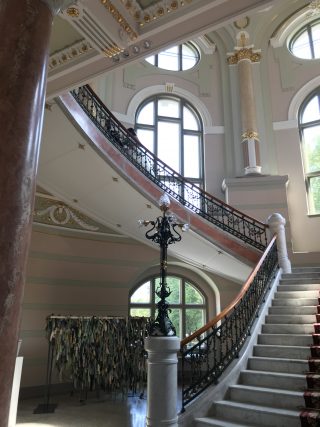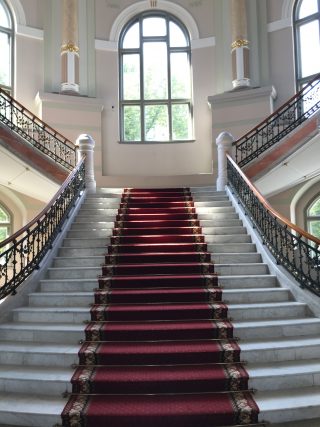 The featured display was on Auseklis Bauskenieks, an internationally recognized artist who pioneered Latvian landscape painting in the first part of the 20th century. The entire basement was filled with his haunting landscapes.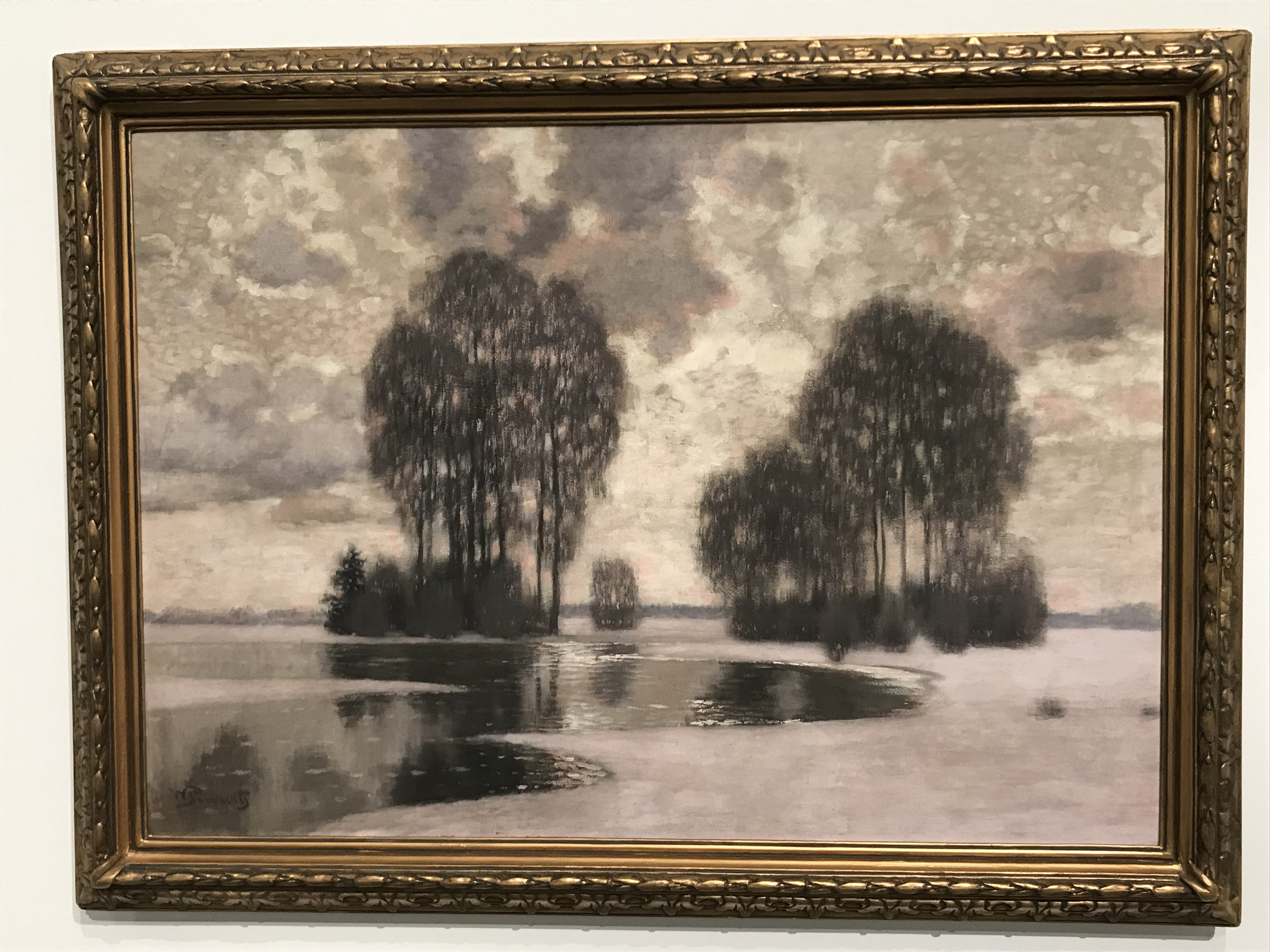 As we were walking back to the elevator, a painting in the storage area caught my eye. A provost stopped me as I paused for a snap, and I thought I was in trouble for taking pictures.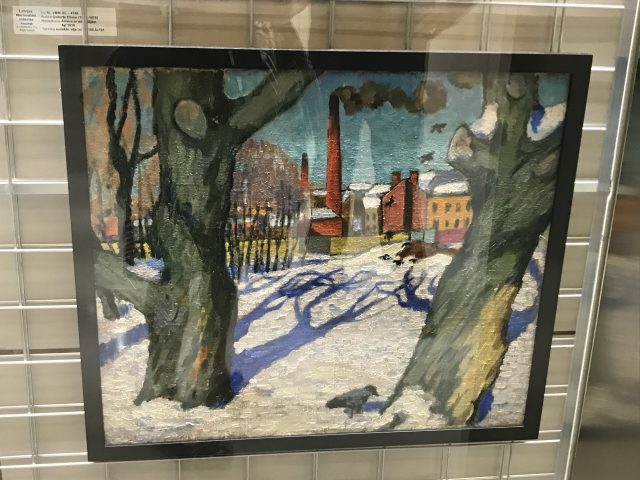 But she wanted to guide us to the third floor where more of that artists' works were on display. Gederts Alias used intense yellows and oranges, which made his paintings instantly recognizable.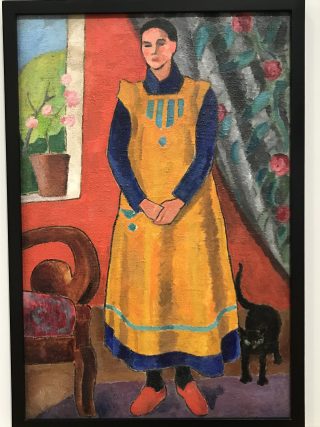 I also fell in love with Janis Tidemanis and the vibrant use of color contrasted with black that gave his works a spooky edginess.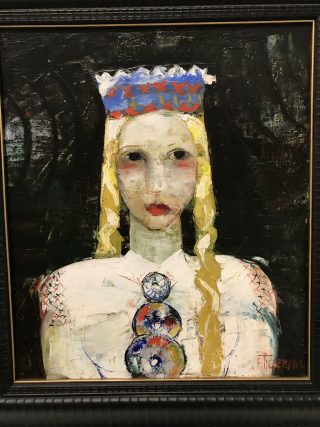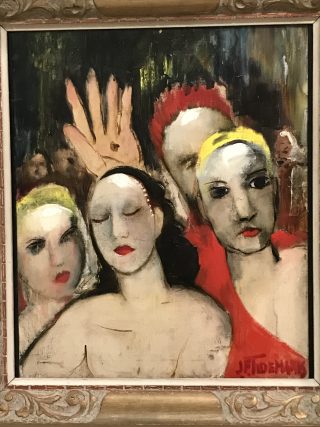 Bob's mom had described Latvian paintings as "kind of European, but not," and it was very true. They seemed to combine the darkness of Munch with the delicate brushstrokes of Cezanne.