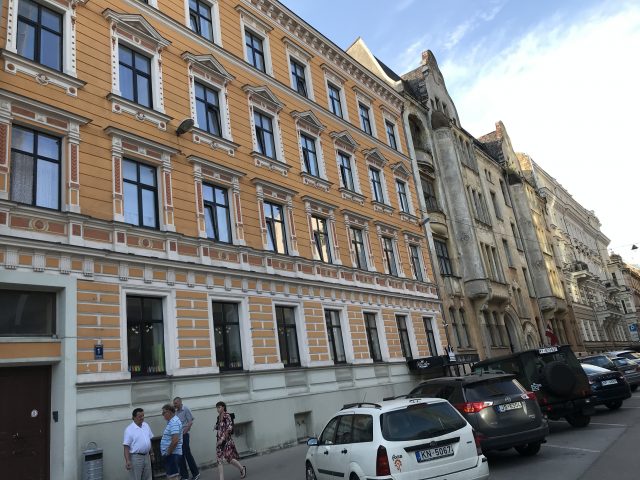 Thursday evening we landed in Riga. Bob's mom picked us up at the airport and we checked into our hotel, The Radisson Blu. The Radisson is a good mid-range hotel. They are clean and reliable, and more upscale than a motel. Our room was on the small side, but it was exactly the cozy little space I needed to crash.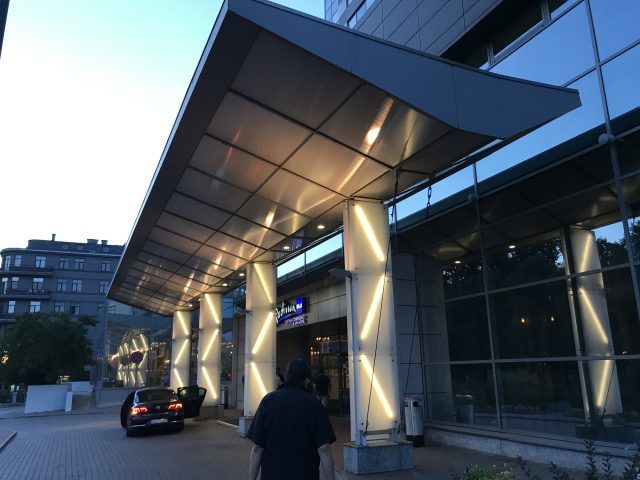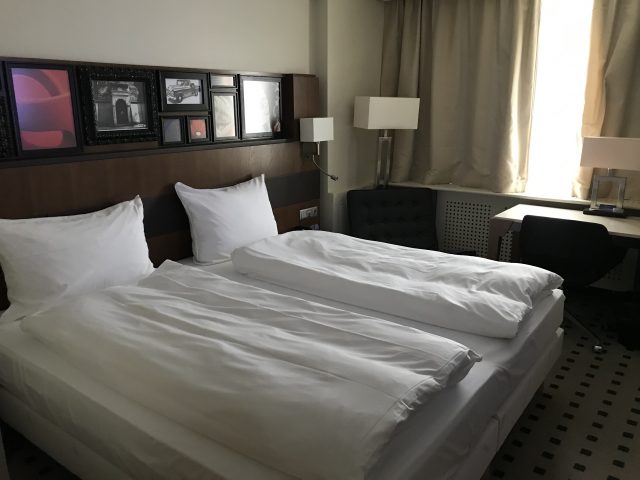 We walked around old town looking for a place to eat.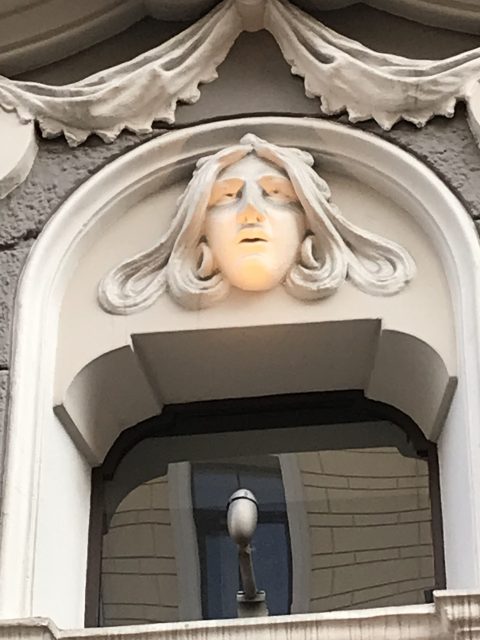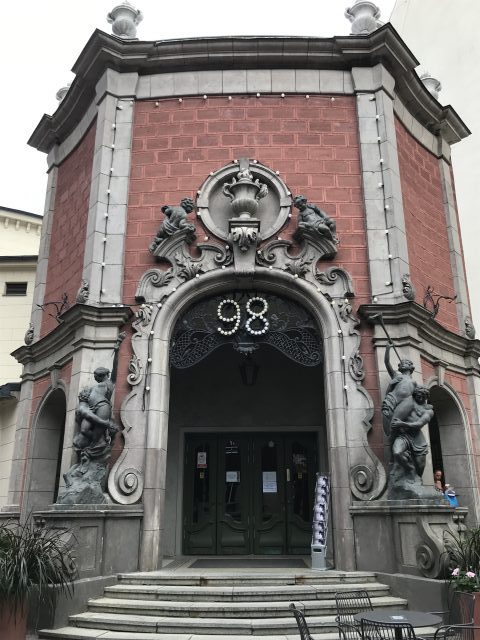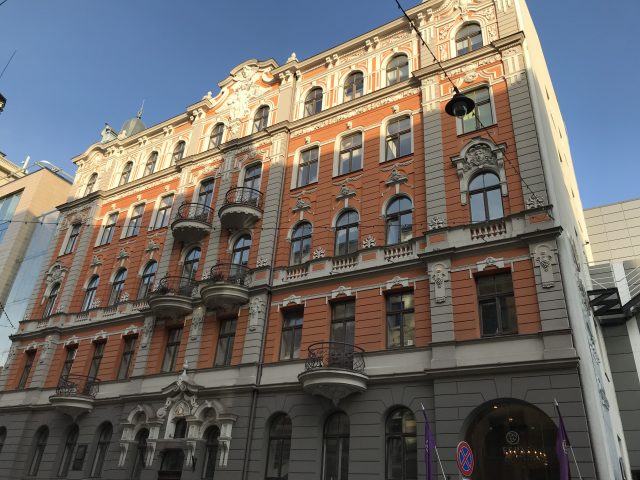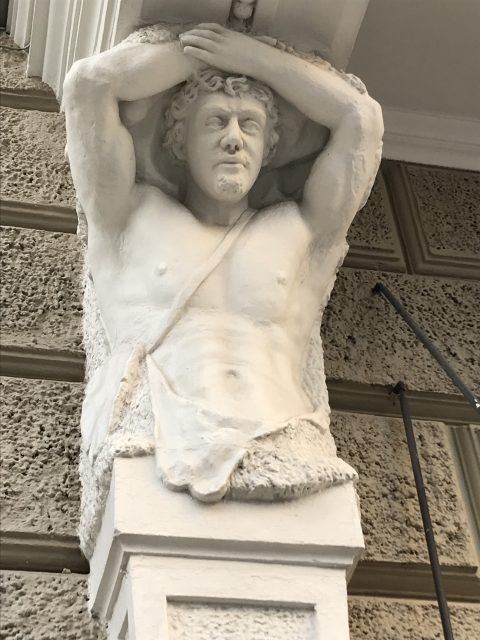 We landed at Ezitis Migla, Although it's a chain, it's kind of a hipster place. It took around 45 minutes to get our order. We had a nice little patio to wait in and enjoyed talking, but even for Europe it was a crazy long wait. I had some lovely potato pancakes, Bob had a crispy chicken sandwich that seemed like it sat too long waiting for the other dishes to be ready, and his mom had a pasta with onions and bacon, which she told us was a very Latvian combo.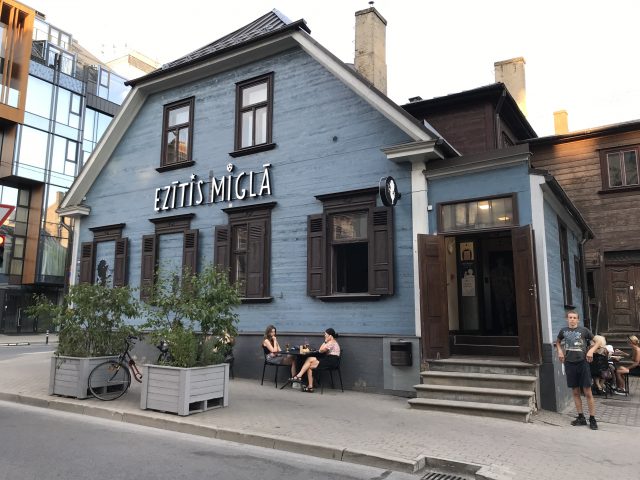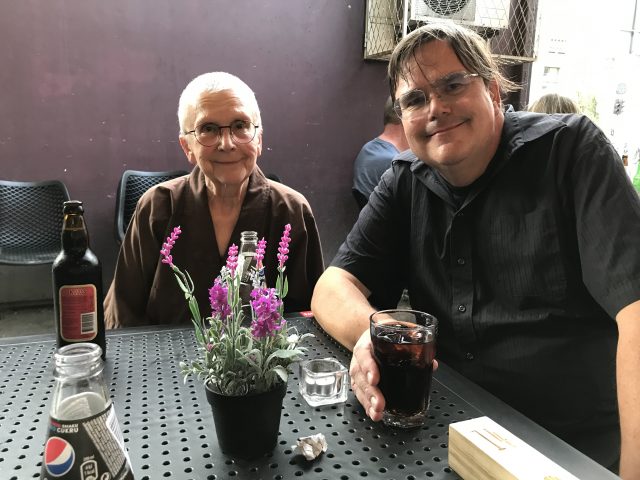 Bob's mom ordered a Kvass, a low-alcohol fermented drink made with rye bread. References to kvass go back as far as 996. Bob had a Diet Coke. References to Diet Coke go back as far as 1982.
We passed a trippy shop window that caught my eye.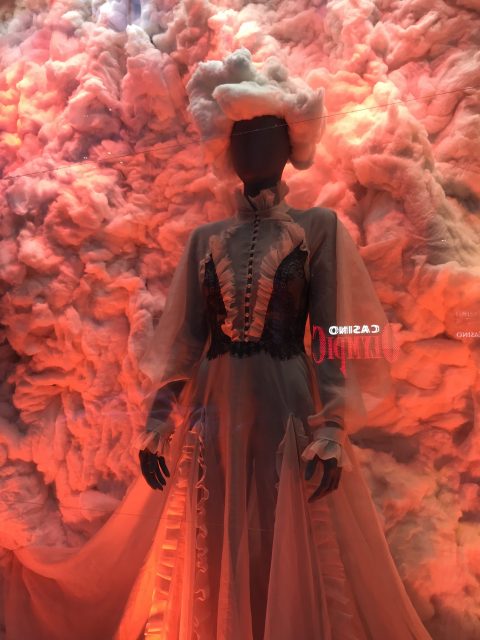 When we got back to the room, I was out as soon as my head hit the pillow.