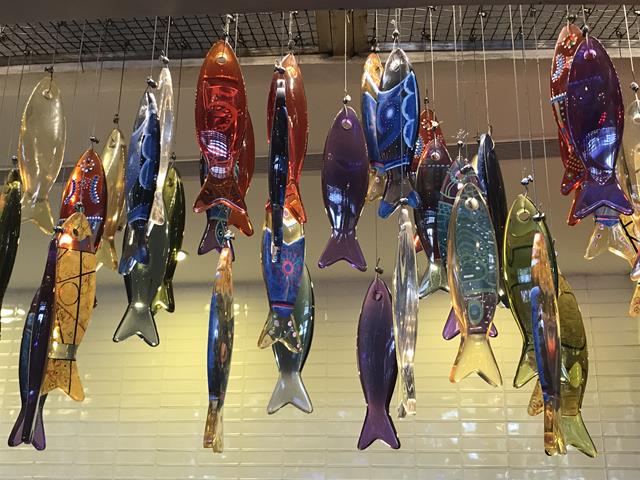 We had been ordering room service breakfast, because honestly, it took at least a half-hour to get to anywhere that had food. This was the mediocre to bad cafeteria-conference meeting fare I had been expecting. I guess the breakfast comes from a different restaurant than the dinners. but then we hit the pool and the nearby restaurant, Limon y Sal, which specializes in Ceviche. It was awesome. probably the best meal of the entire trip.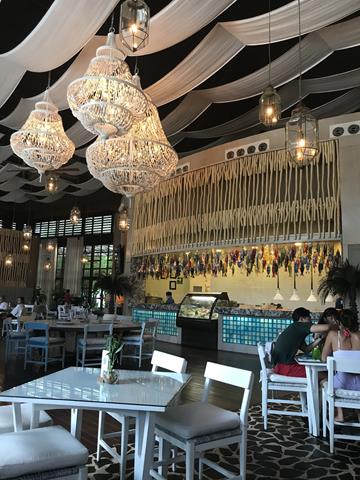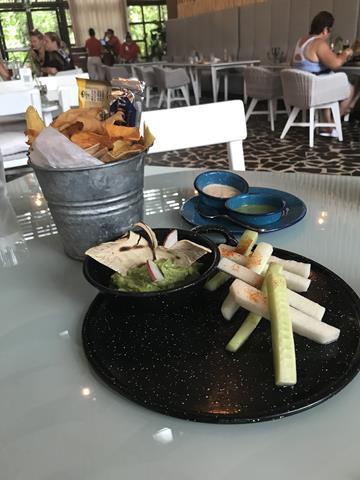 We had the Mixed Yellow Ceviche with scallops, octopus, grouper, salmon, yellow Peruvian chili pepper in a citrus sauce and fish tacos.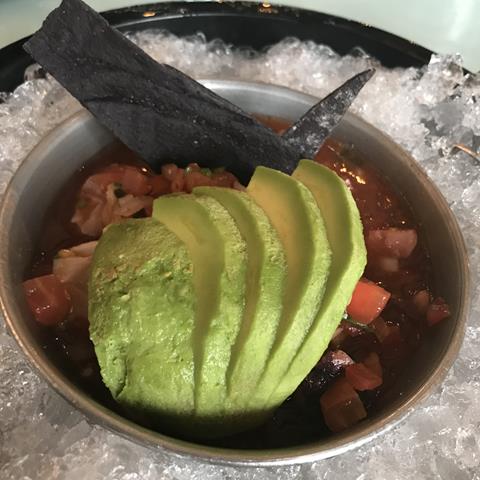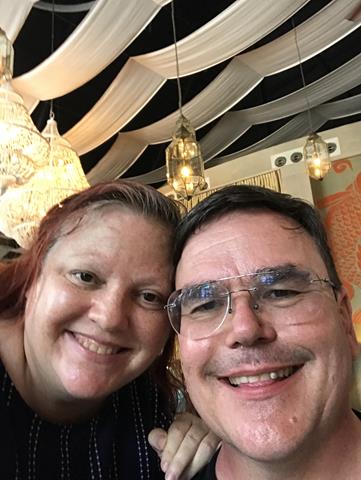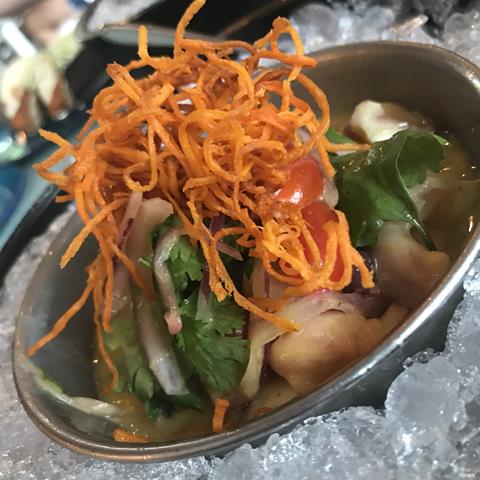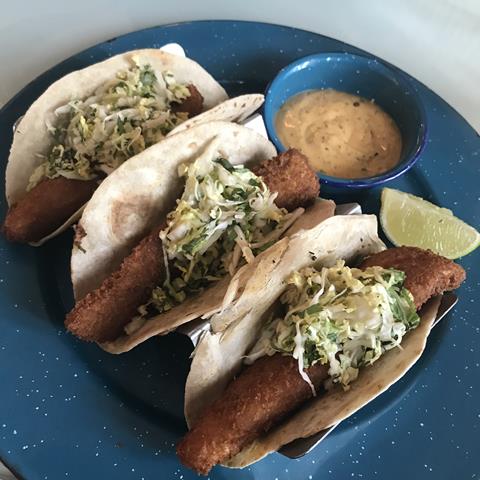 We wandered along the beach, then took a tram to the resort's Cirque du Soleil show, JOYA. There were a few bars to hang out in while we waited we ordered a couple of very strong drinks and enjoyed the moonlight.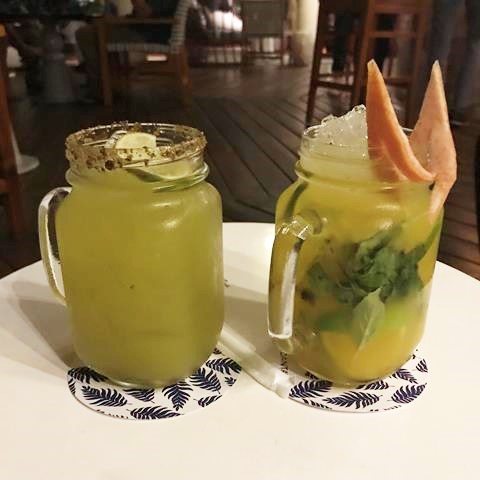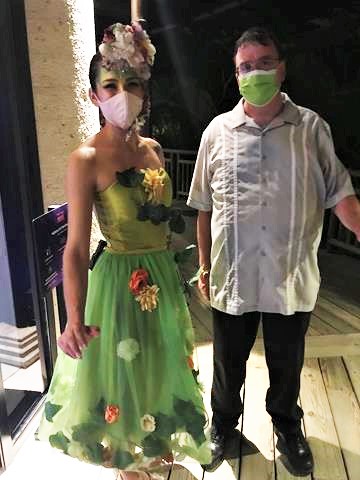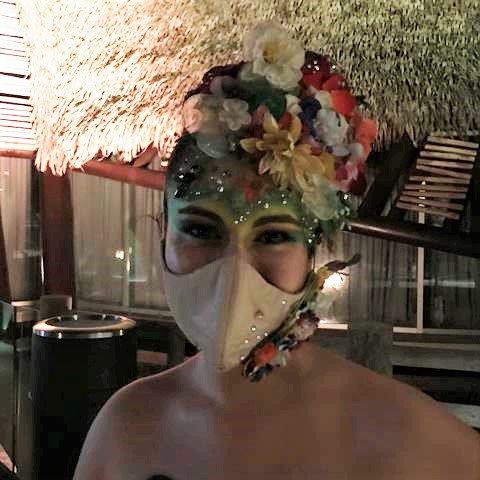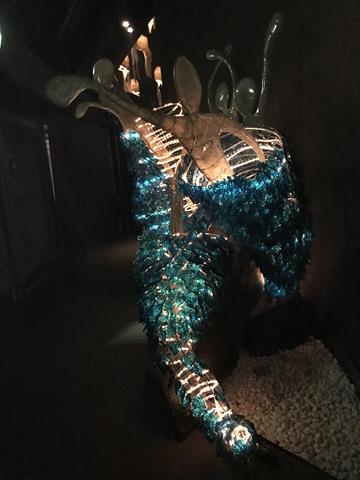 A 3-course meal of trippy food was included and served before the show while we listened to an awesome jazz band. Everything was really creative, with a lot of molecular gastronomy and food that was disguised as other things. But the flavor wasn't there. You could eat the menu, and we were given huge appetizer plates with crazy concoctions.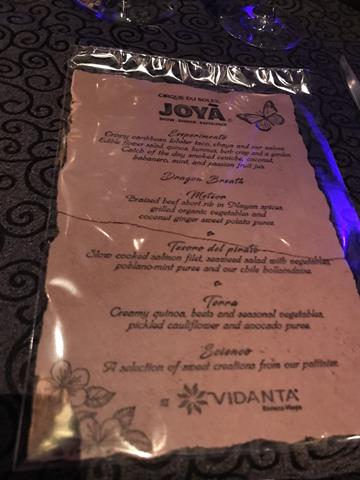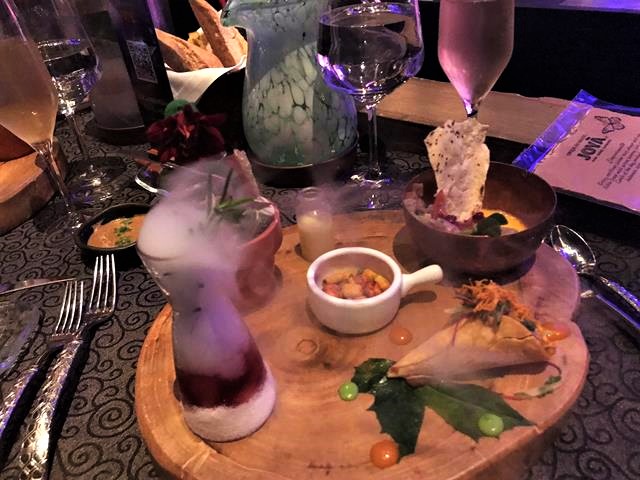 Our main dishes arrived in big gold nuggets.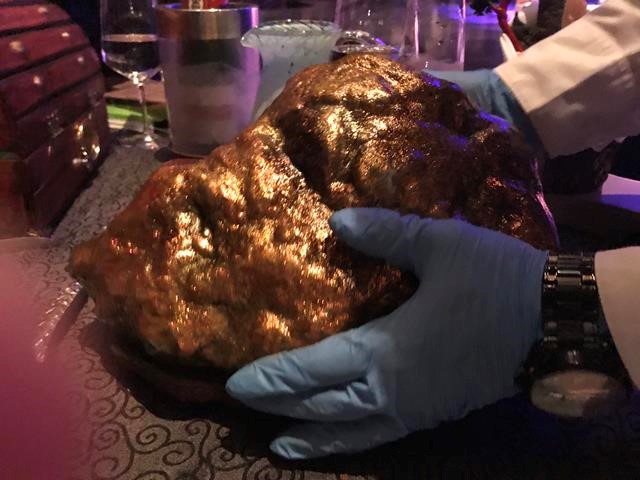 My braised short ribs in Mayan spices were pretty standard, but Bob was not into his salmon dish. Although he had a cool molecular gastronomy "pearl"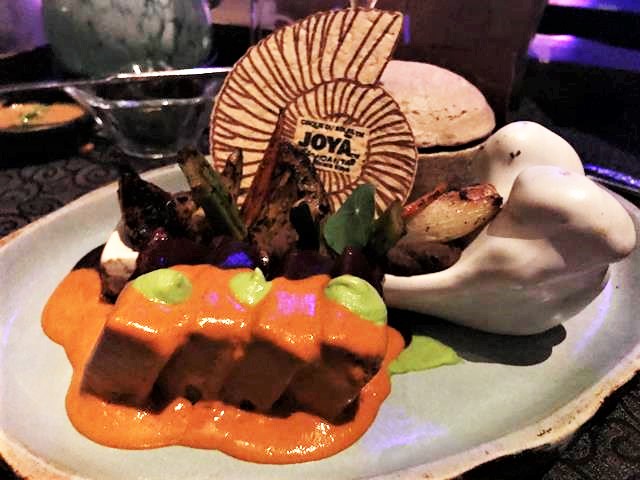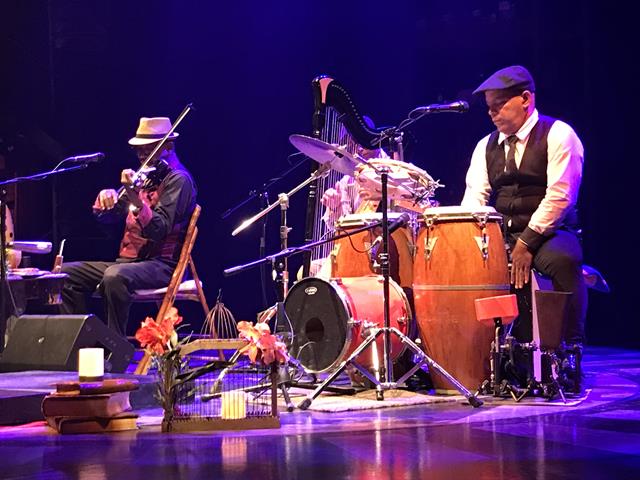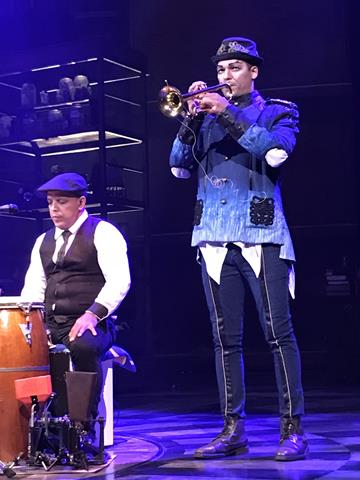 Our desserts arrived in a giant book.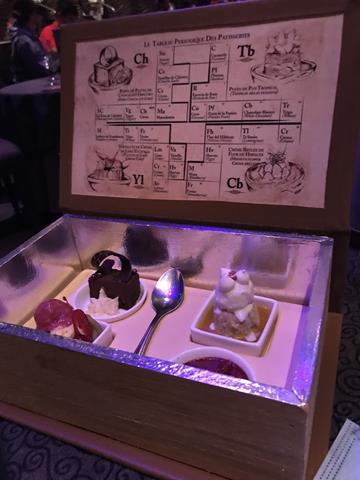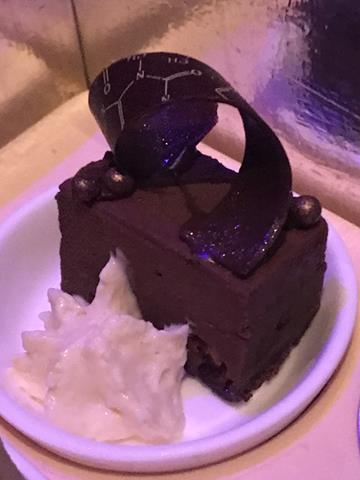 After dinner, things got really weird.
"Prepare for a fantastic adventure that will take you through the jungle, under the sea, and across the pages of history. Each night, acrobats perform dizzying flips and leaps, contortionists bend impossibly, puppeteers make dinosaurs dash and cockroaches dance, musicians fill the world with song, and the very stage comes alive to lead you on a journey that dazzles the senses."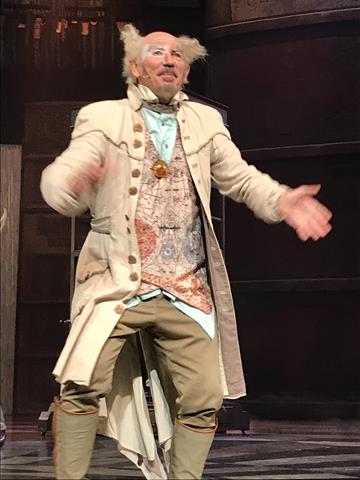 The design and effects that made it seem like we were all under the sea were awesome, with the acrobats moving as if they were swimming.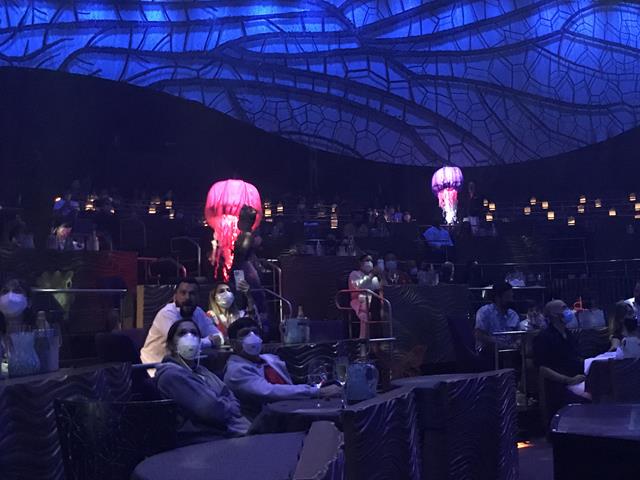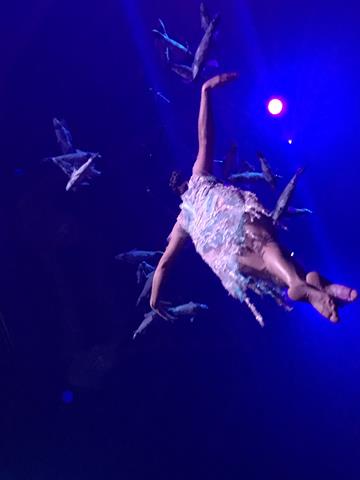 At one point skeleton pirates came out on a giant ship. Then they suddenly slid down from the ceiling into the audience on ropes. One was right behind me and freaked me out.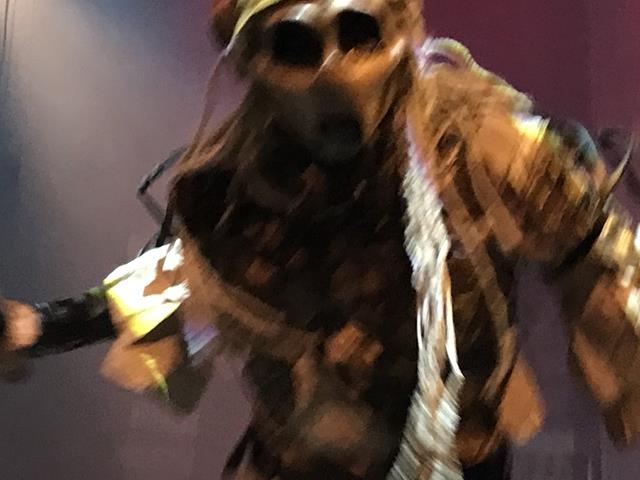 I have a roach phobia, so the singing cockroach puppets also freaked me out. Luckily they were far away.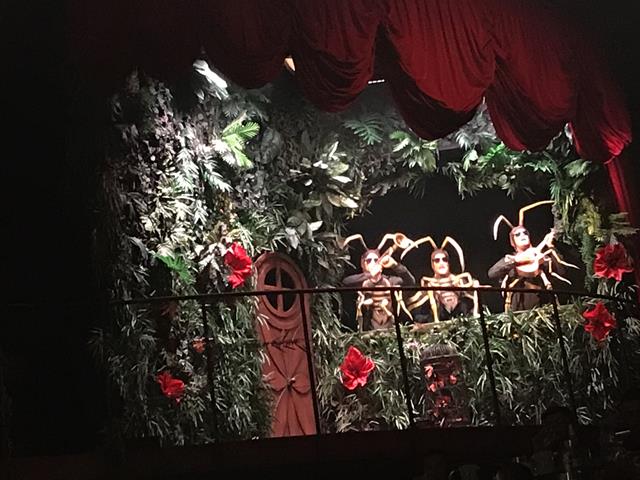 I don't know if our tram driver was in a rush to get back and pick up more people, or he was just having fun, but he drove back like a bat out of hell. I didn;t know those things could go that fast, and I was certain we were going to flip over as we took some of the corners. The wind was in my hair and it was awesome.