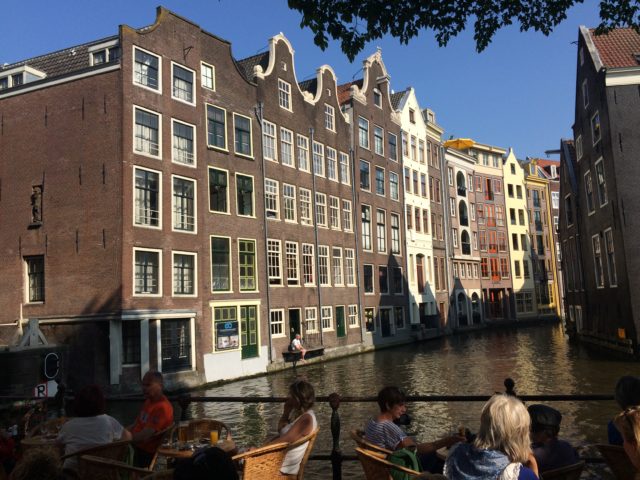 On Sunday I wasn't planning on doing too much, but the sun was out for the first time since I arrived and I couldn't waste it. We take our sunshine for granted in Southern California. I decided to take a boat ride through the canals in Amsterdam. The boat docks were in Dam Square and it was crammed with tourists. It was like the worst of Disneyland and Vegas. Lots of cranky Americans. The buildings were beautiful, and the train station was stunning.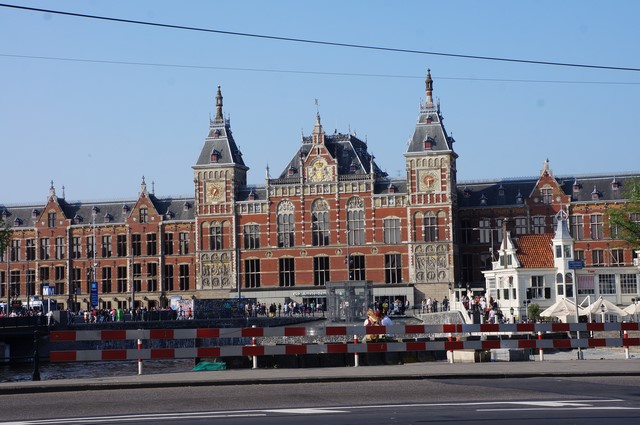 Since I arrived on impulse I hadn't pre-booked so all of the open boats were booked. I had to take a semi-open boat which was like a greenhouse with windows. Every other bench did not have a window, but luckily the man in front of me didn't mind me sticking my camera over his shoulder to shoot out his window. I recommend you book your boat tour beforehand.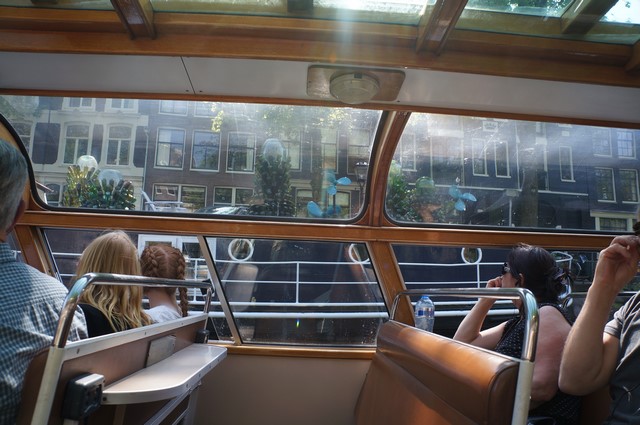 The recorded tour was boring, and I started to feel like a kid whose parents were forcing him on horrible educational vacation activities. One note in the long boring talk of merchants stood out, "Although merchants did trade in slaves, they were never employed in Dutch households." But you did pretty much invent the African slave trade and used them on your plantations in the Americas. Anyways, back to the pretty buildings…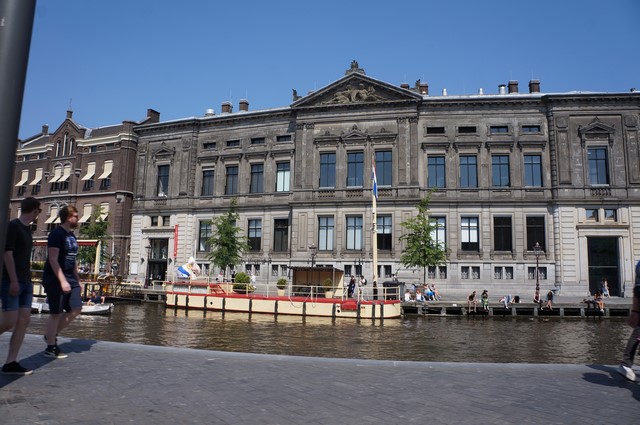 I wandered around a bit on foot, but I couldn't find the museum of black light art. It seems to have closed. And Poesenboot, a floating cat sanctuary is closed to visitors on Sundays. I got burned out and took an Uber to Foodhallen.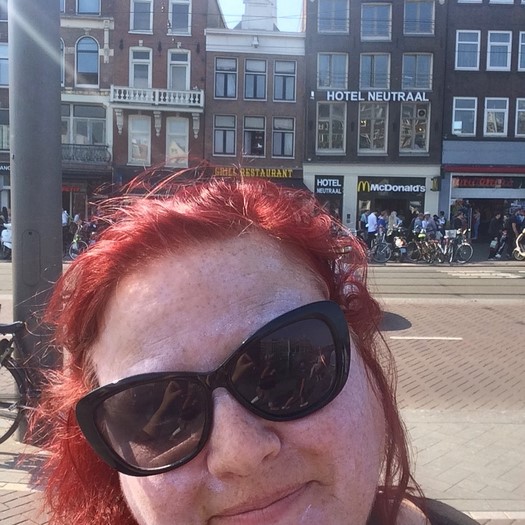 Foodhallen, in a converted tram depot, is similar to LA's Grand Central Market, Vancouver's Granville Island and Philadelphia's Terminal Building. It does not have the grocery-like stalls of vegetables, cheeses and butchers that many other markets have. Most of the food, except maybe some scores from the bakery and charcuterie, are meant to be eaten in the large, communal dining hall. Being that it was a weekend, it was crowded, but people were happy to share their table and compare plates with each other.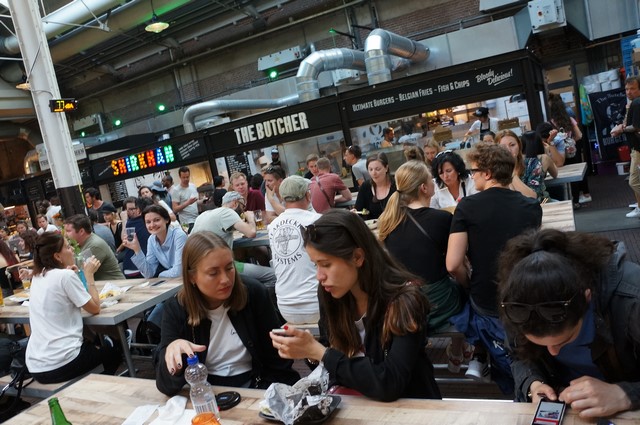 I tried the famous bar snack, Bitterballen, but I wasn't too into it. More about that later. Italian food and tapas are big here. I loved the little open-faced canape-like sandwiches from Basque Barra de Pinxtos. Pinxtos differ from tapas in that they are speared with little toothpicks, usually affixing meats and seafood to bread.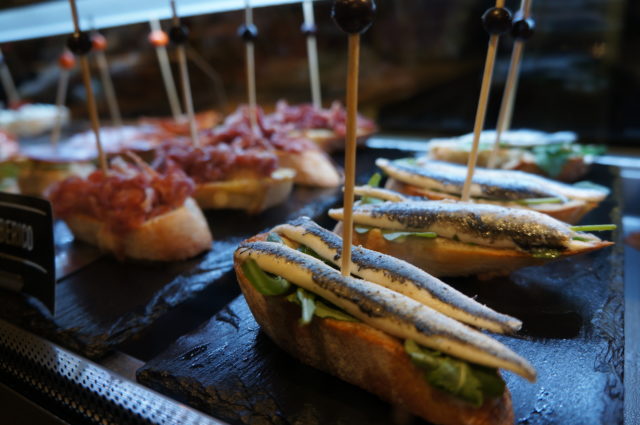 Belgian friites with mayo are a popular snack, as well as shavings of Iberico ham in paper cones. I even splurged by having a beer and taking some little tarts home. Wait, that didn't sound right…