After visiting Italy last year, I figured it would be years before I had another opportunity to travel. It's really expensive. But then Bob's band got scheduled to play a festival in the western part of Germany and built a tour around it. Years ago, when Bob went to England, I tagged along because he had a week after to hang out with me, and his travel was free. With Italy I planned to meet up with the band every 3rd or 4th day, but it didn't work out. This time I'm not even pretending. I will go to the festival, which is one day, and travel Holland and Germany alone just because I have an excuse.
I would not have chosen to go if the flights were $888 – $1200, which they were when I started looking. But after a few days of messing around, I found a RT flight for $516. So, cool! I decided, I will stay for maybe 10 days, in cheap hotels, can do. But then I saw that the end of Tulip season will be a week after I get to The Netherlands. You can't go all that way and miss the tulips! I stretched it back as far as I could, leaving in Mid-May. Giving me a 3-week trip, because Freak Fest is in the beginning of June. The tulips may still be gone, but I will have given it my best shot.
I decided to only stay in 2 places — Amsterdam and Berlin, then to the festival. I didn't want to lug my heavy bags across train stations like I did in Italy. I am no longer a backpacker hopping casually from place to place nimbly-pimbly. Then I started looking at hotels. Amsterdam hotel prices go crazy in the summer. The hostels were over $100. With 4 – 8 people on bunk beds in the room. Although some of them were interesting, like the Botel (I was into it, but reviews said you have to take a ferry then a long walk every time you come and go).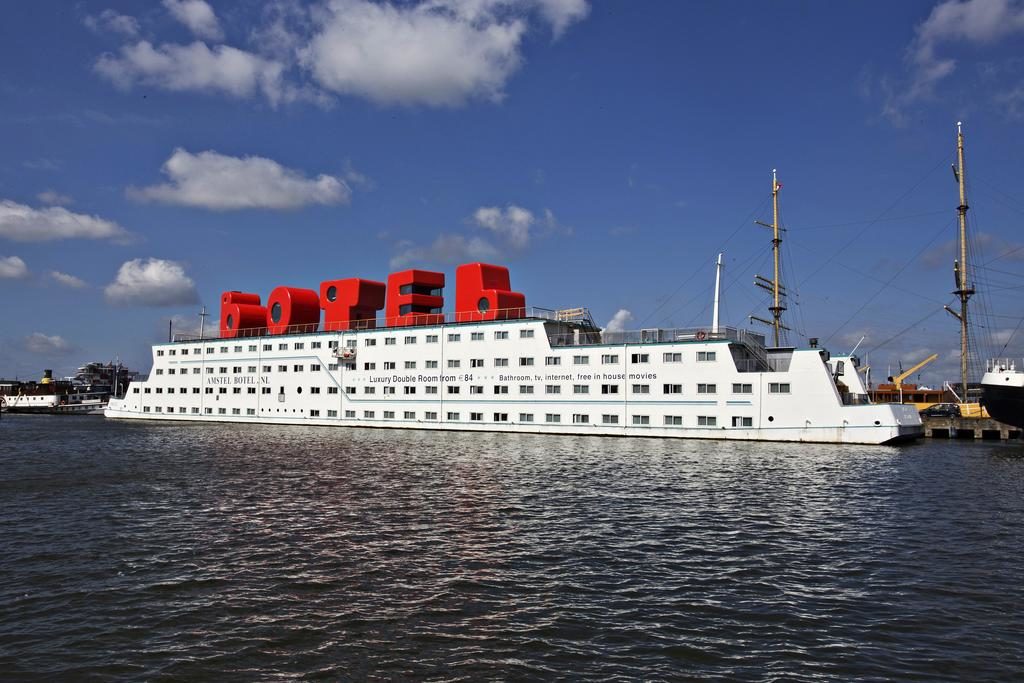 Then there is Train Lodge. It might have been super cool if I were in my 20s and traveling with a friend. But reviews said the beds were so uncomfortable that in the morning it felt like you had been hit by a train. Other descriptors: Nasty, terrible, cold showers, cramped…Yeah…I'm out. Trip Advisor reviews and photos are indispensable when it comes to booking a place.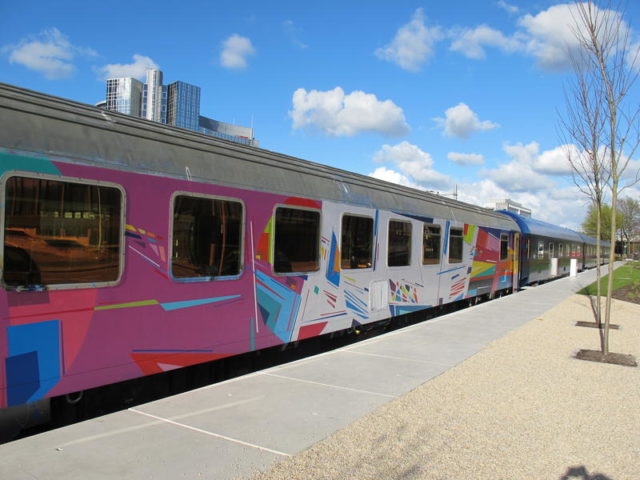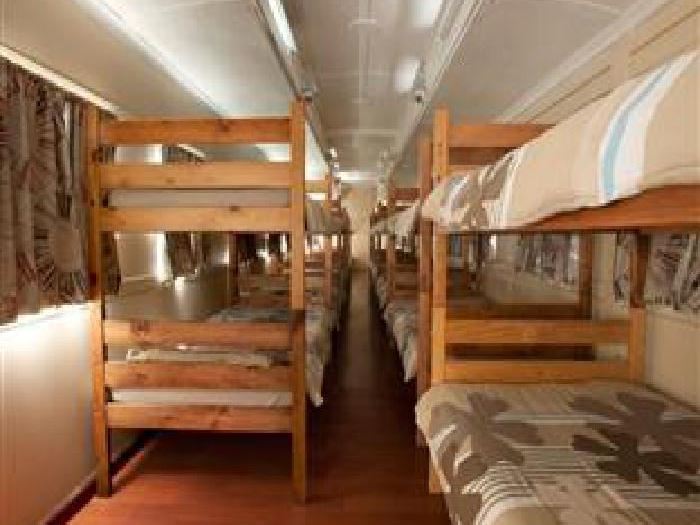 Oh, and I also considered a place full of pods, lit with neon, in case it wasn't futuristic enough. 21st century people storage. If you didn't have to share a pod with a rando, it might be ok. But it is a little Soylent Green for me. It's called City Hub Amsterdam, and it was already sold out. At $160 a night.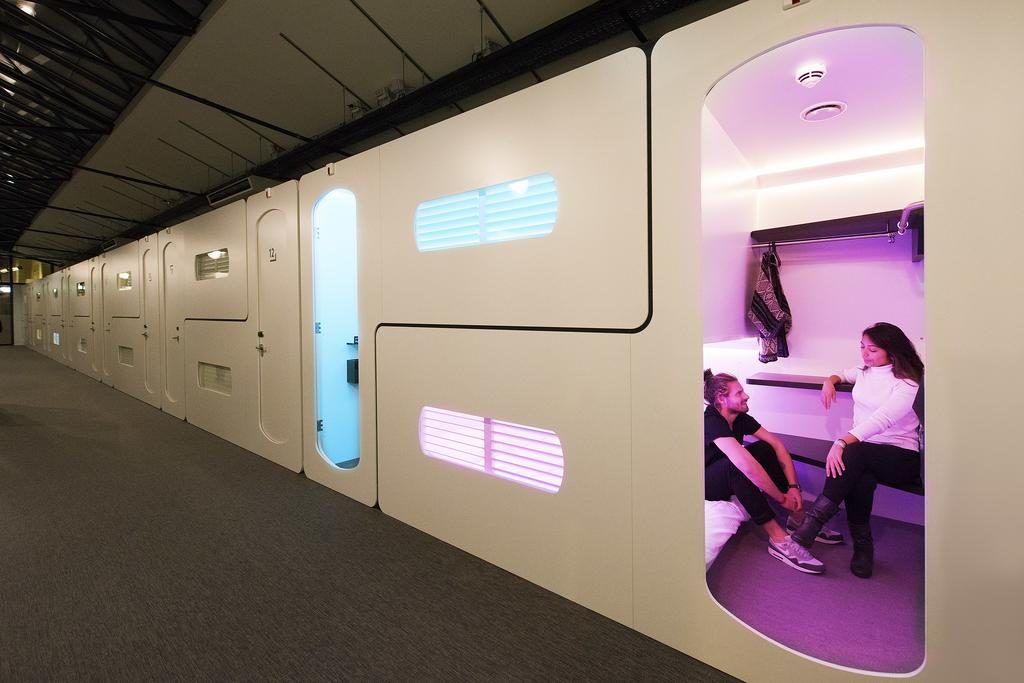 I decided I am just too old for hostels. I can't do it. I need my sleep when I travel or I'll get sick. I started looking at places with private rooms and shared bathrooms. There is a place called Hotel Not Hotel with some trippy rooms, if you can call them that. You can sleep in an old camper inside the large hall, or in little mini houses built in the hall. Upstairs there is a fun feature…rooms that are hidden behind book cases. In Amsterdam. Home of the Anne Frank House.
HOTEL NOT HOTEL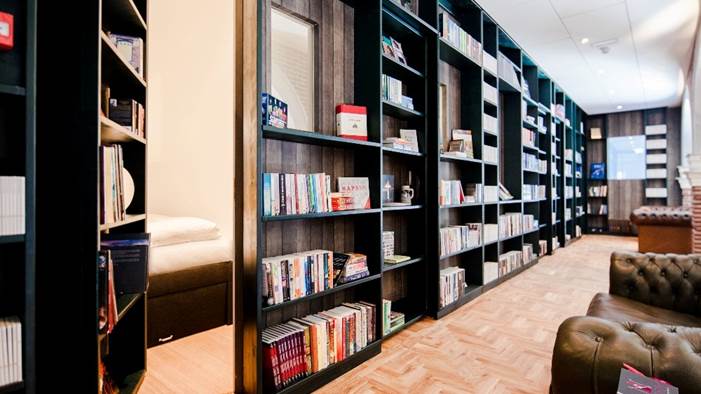 THE ANNE FRANK HOUSE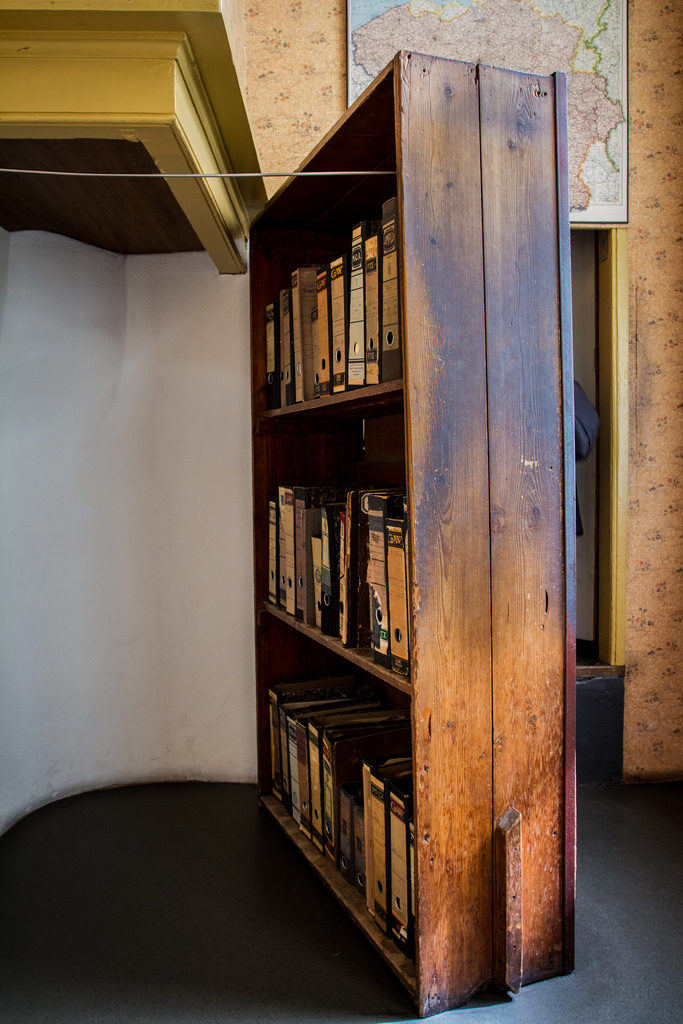 Of course I booked that room, because it was so crazy. Just no self-awareness at all. Or quelle horror–are they real places where Jews were hidden as well? Like, "Every house here has a hidden room from the German occupation. That's where the kids sleep when my brother comes to visit." Nevertheless, I cancelled the reservation. It was just too creepy. I also decided not to visit the Corrie Ten Boom House. The book, The Hiding Place made a big impression on me as a kid. But Tripadvisor showed pictures of people posing and smiling in the crawlspace and hiding place behind the wall, which I found incredibly tacky. I don't think I will visit any WWII sites. I don't think I can handle it.
So I decided to stay just outside of Amsterdam, in Haarlem. Haarlem is in the center of the flower district, so I won't have to book a tour to see tulips. If there are tulips. But I was still going to have to cut Amsterdam short and spend some of the time in another place, even though they have so many museums I want to see. So I am spending a few nights in Rotterdam, an ultra-modern, design-focused city near the sea. So it will still be the Netherlands, and anyways, I will have to go back to Amsterdam for my return flight anyways.
I'm going to work full time, plus freelance, and sell all of my records. Along with our tax return, hopefully it will be enough. I spent so much in Italy, which was only 2 weeks, so I will have to be super-careful. luckily it looks like there are a lot of cheap eats!