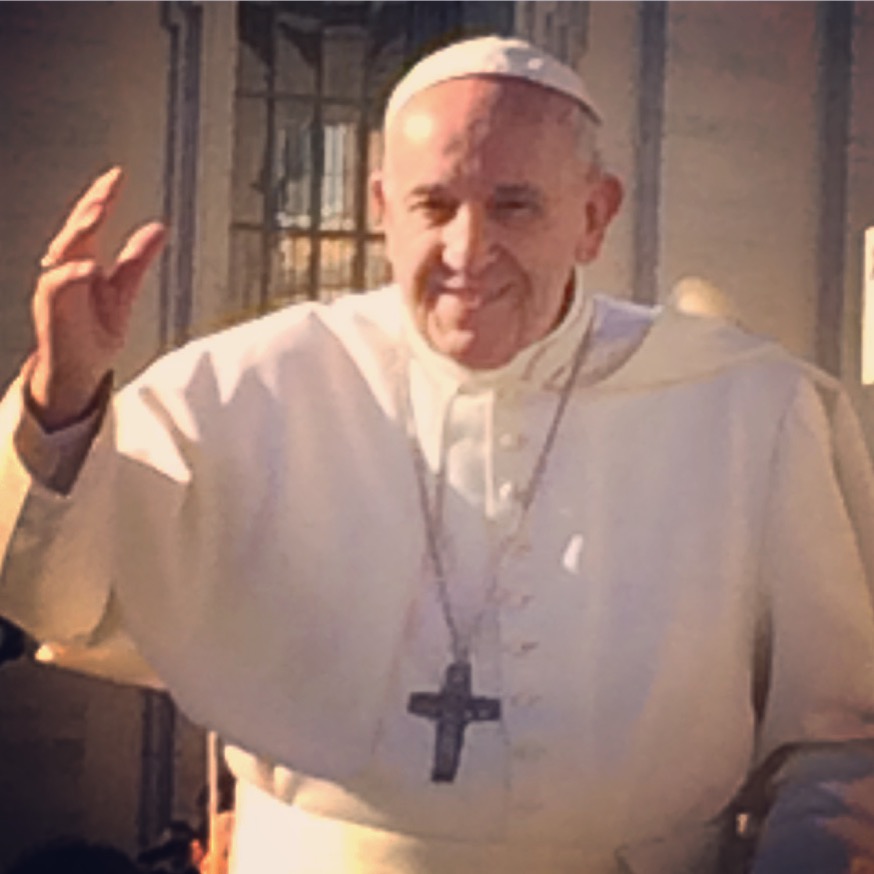 Before coming to italy I had purchased several tours. One of them was to see the pope`s Wednesday afternoon talk. I certainly would not have bought a tour in order to get a ride if I had known our apartment was literally one block from the vatican. I spoke to the tour on the phone and they saw no problem and it was too late to get my own ticket.
The coach dropped us off even further away than the bridge of angels. As I walked, cursing the cramp in my calves, I applied some good old Catholic logic — your suffering could not even compare to the suffering of Jesus. Jesus had way more to contend with than leg cramps.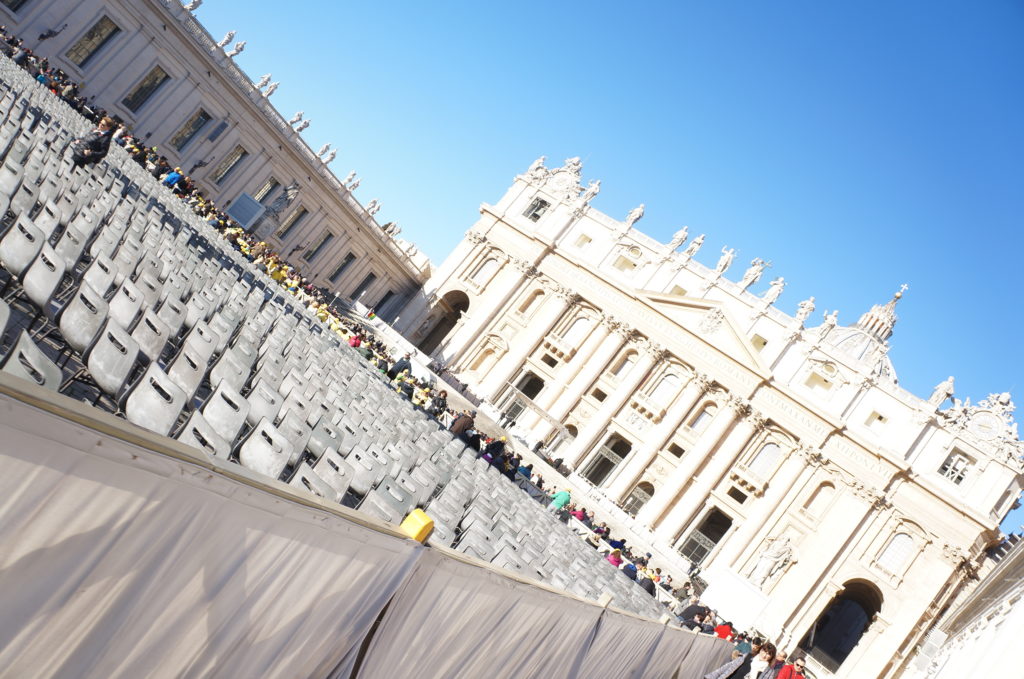 The huge square at the vatican was cordoned off into large seating sections thank god! Chairs! People were hesitant to approach the front but a lifetime of concerts has taught me to just keep walking towards the stage until somebody stops you. So I got 3rd row. Center!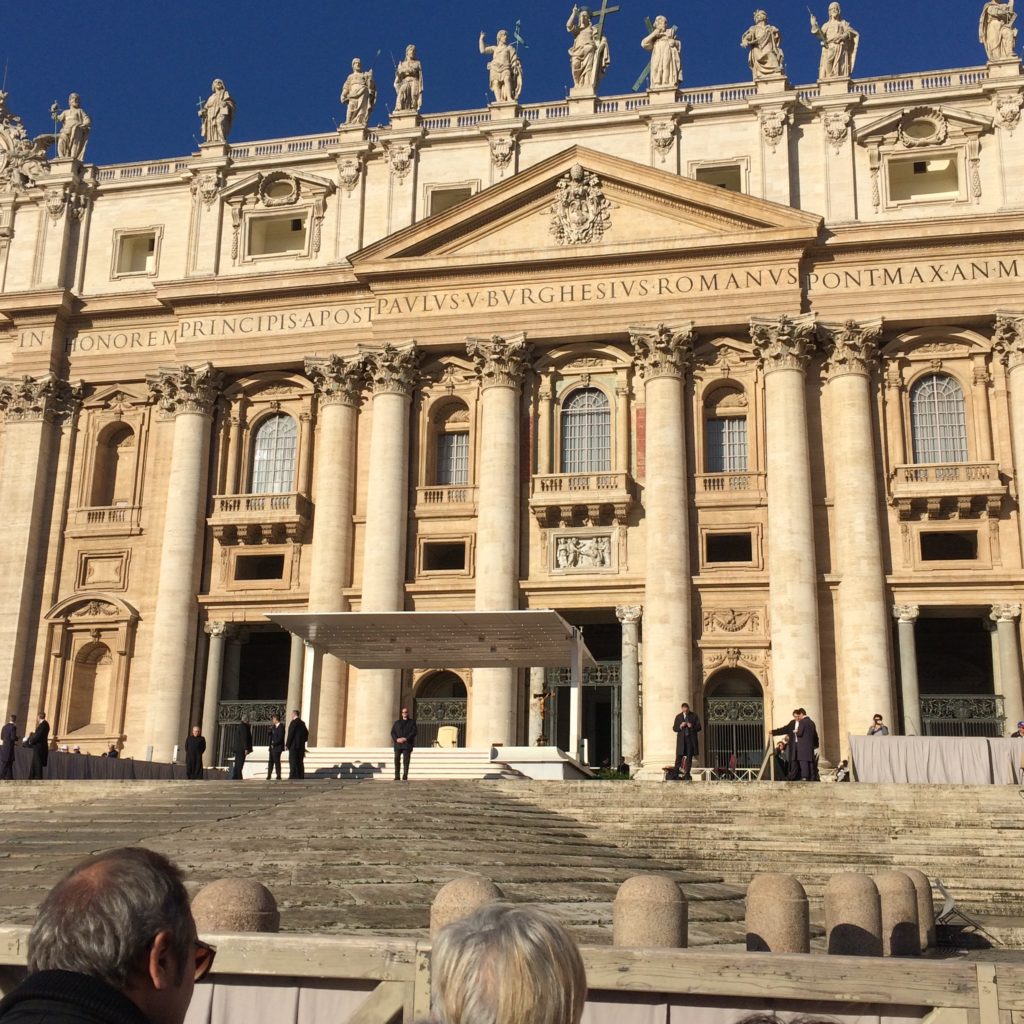 Pope Francis appeared on one of those econo metal stairs on wheels they use to get high things off the shelf in Costco. A bunch of guys were pushing him way too fast so it was like
here…comes…the…pope…there…goes…the pope….
But I thought it was really cool he hit all the sections so everyone could see him up close even way in the back.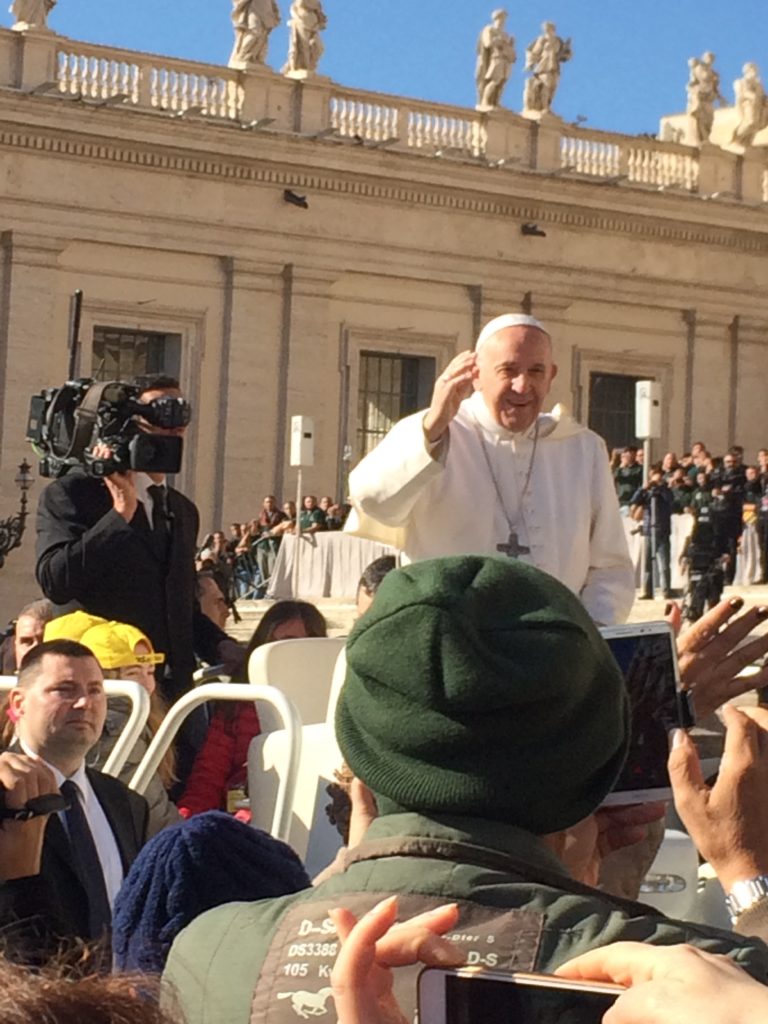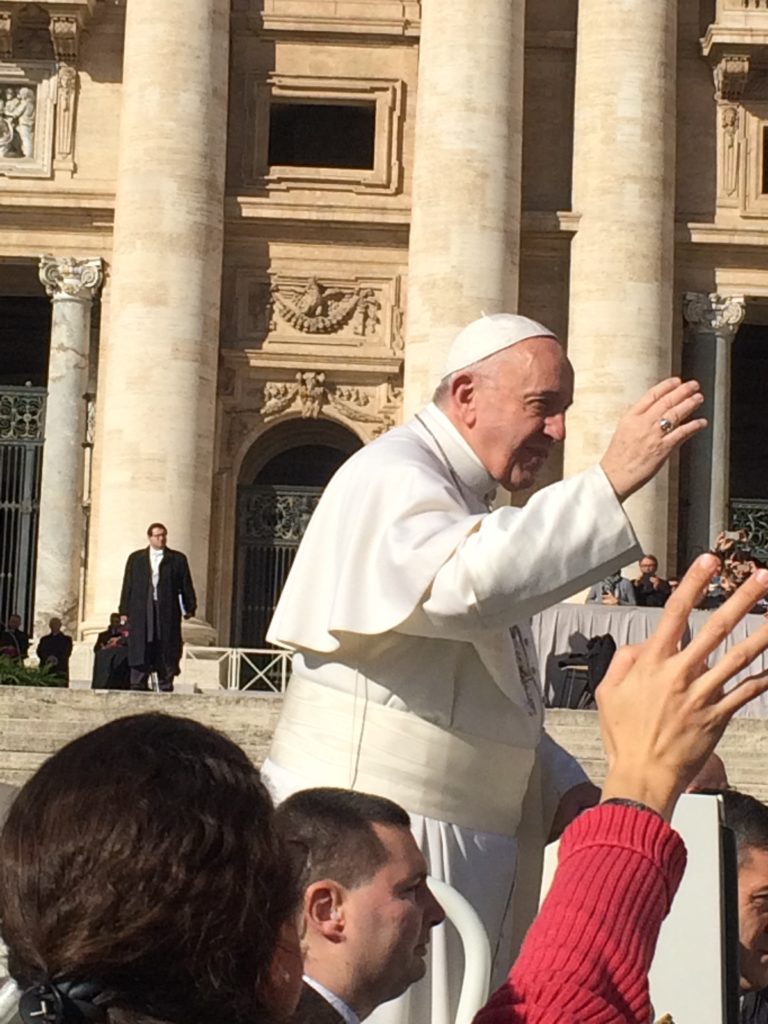 The talk was very long, exacerbated by the fact that it was interpreted into about 8 different languages. The sun was hot and of course there was no shade in St Peters Square. There is also no water available. They need vendors like at the baseball game. But. As I suffered from terrible thirst I thought about the Roman soldiers giving Jesus vinegar when He asked for water.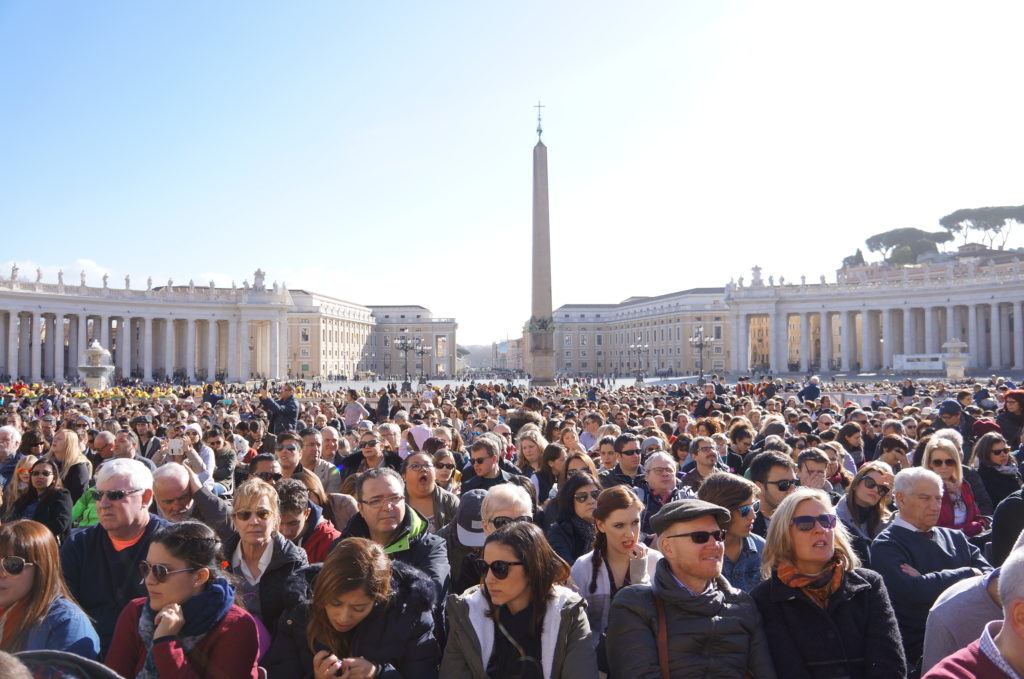 Pope Francis did give a nice homily about The Exodus not only being an escape but a journey of hope, and how in these difficult times we should choose to travel the way of hope.
As the Mediterranean sun bore down on me, I realized I only had to be there for two hours. Jesus had to hang out in the sun for three hours.