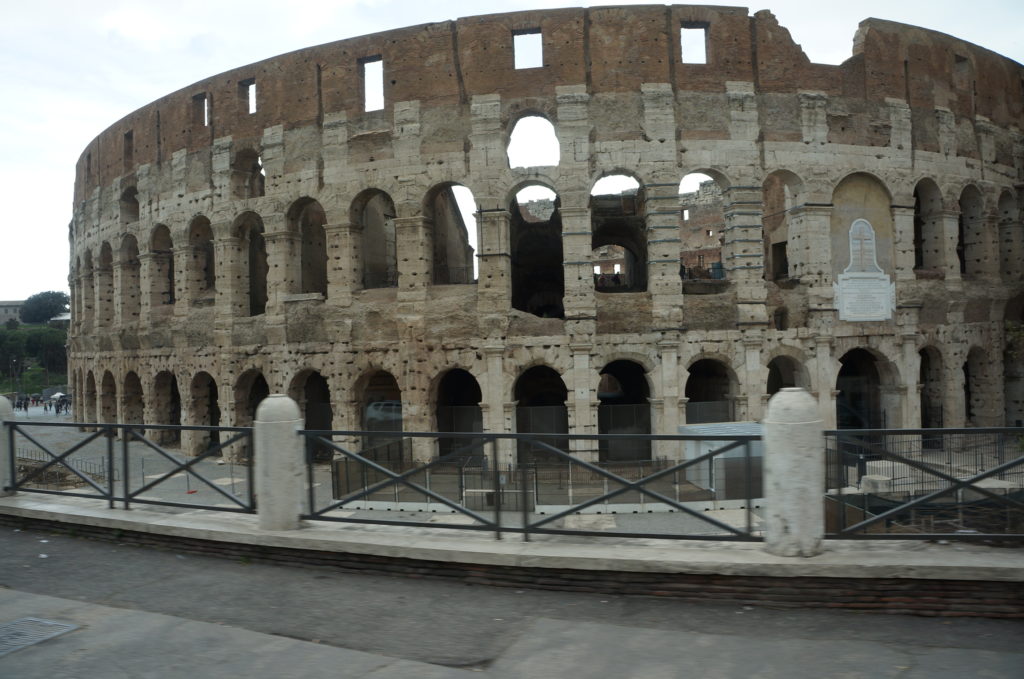 I now know why Italians can eat so much pasta and gelato and still fit into their high fashion ensembles. They are so active I can't keep up with them.
Tuesday we thought we would catch the hop-on hop-off tour bus and see a few sights. Our rented apartment is one block from the vatican, so it seemed like a bus that hits the tourist sites would stop nearby. But we had to walk about a mile to the stop next to the Palace Saint Angelis.
I wanted to see the Trevi Fountain, so we hopped off the bus at that stop. Again it was a much longer walk than we expected. Even though we are traveling off season, the square was a madhouse. But we were able to get close enough to toss our coins in the Fountain, guaranteeing our return.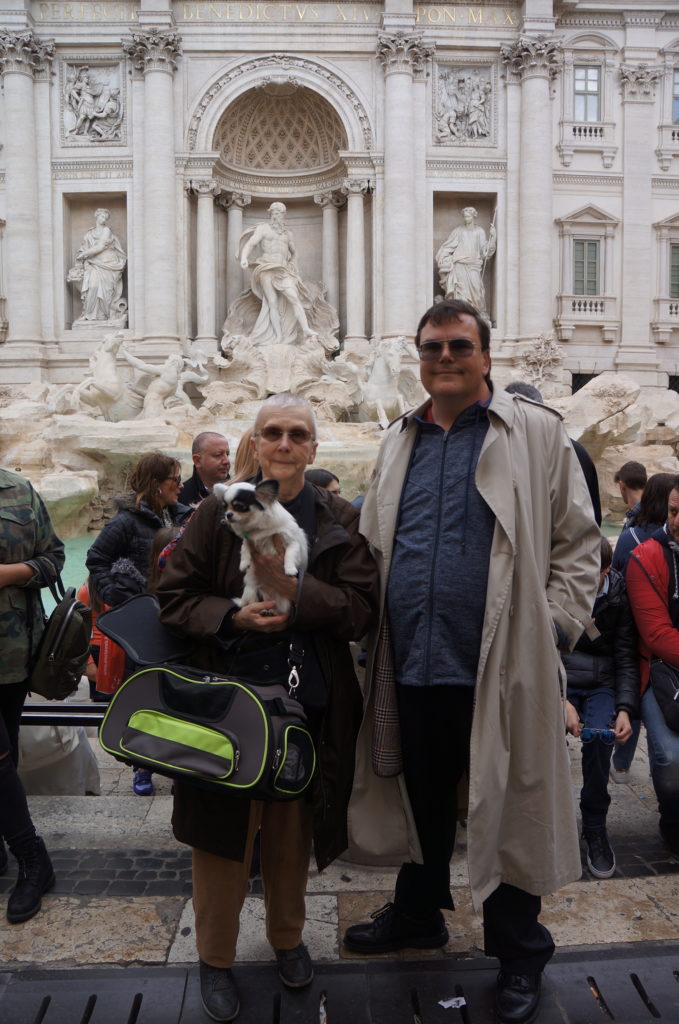 We slogged back to the designated bus stop, but the bus goes so far so slowly we didn't have time to make another stop before Bob had to get to his gig for soundcheck. An open double decker bus really is the best way to see a city, though, there were statues and ruins everywhere.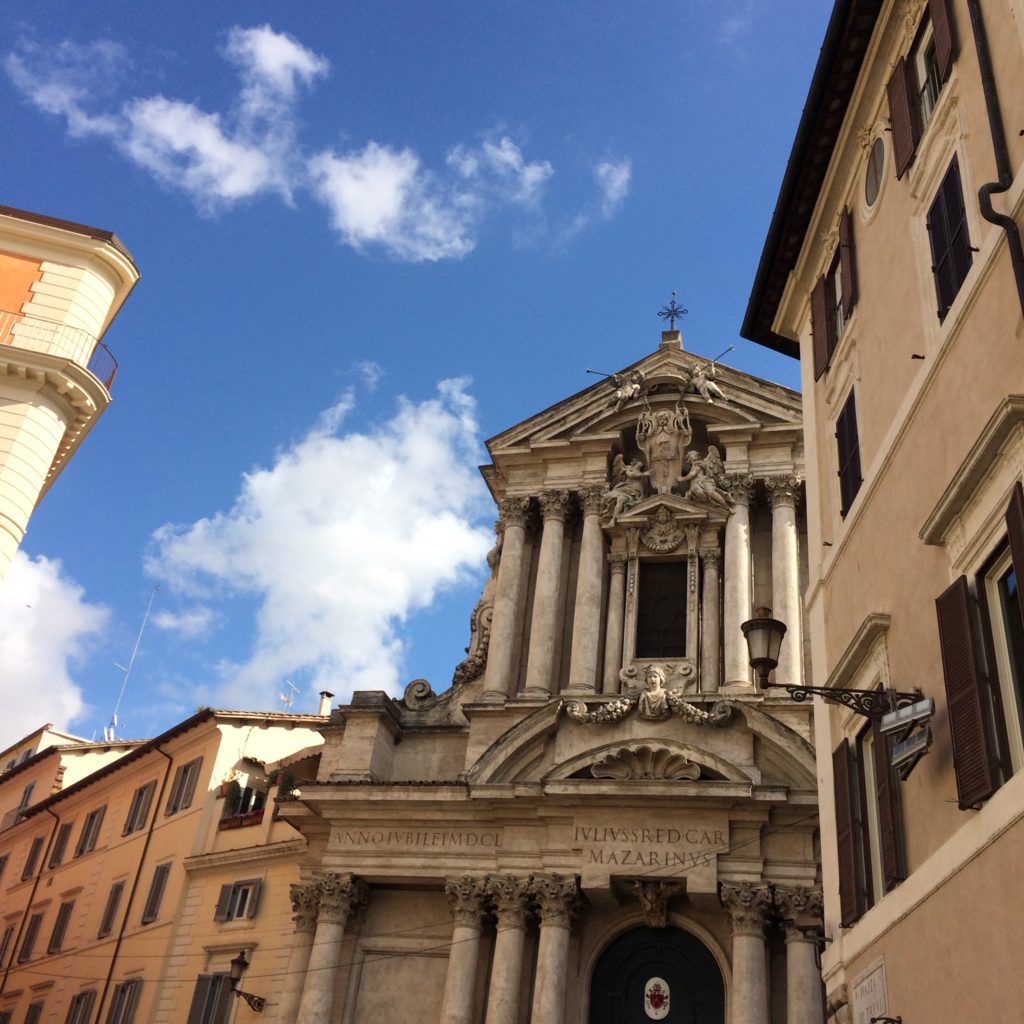 We had eaten a late breakfast, Bob and I splitting a prosciutto and mozzarella panini. Here the bread for the panini is very thin and crisp. It's one of the best things I have ever eaten so greasy but with delicious grease. It's ubiquitous here, kind of like the ham and gruyere sandwiches you can live on in Paris.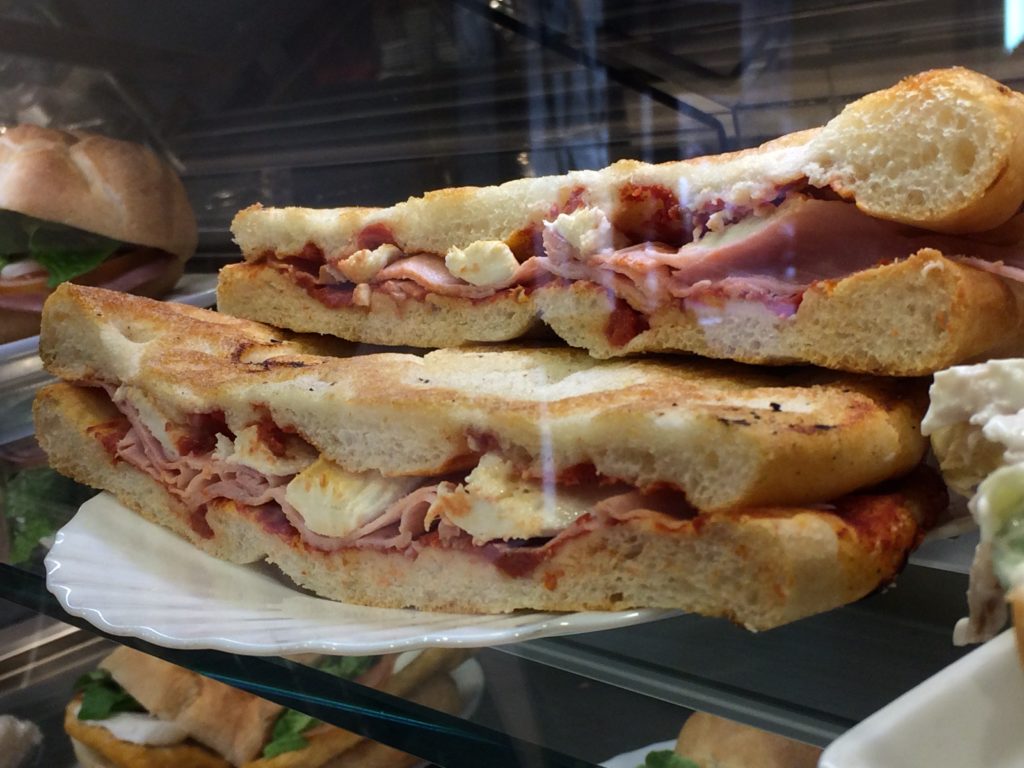 So we had a very small lunch of pizza by the slice before bob had to go meet up with the band. It wasn't as amazing of an experience as you would expect.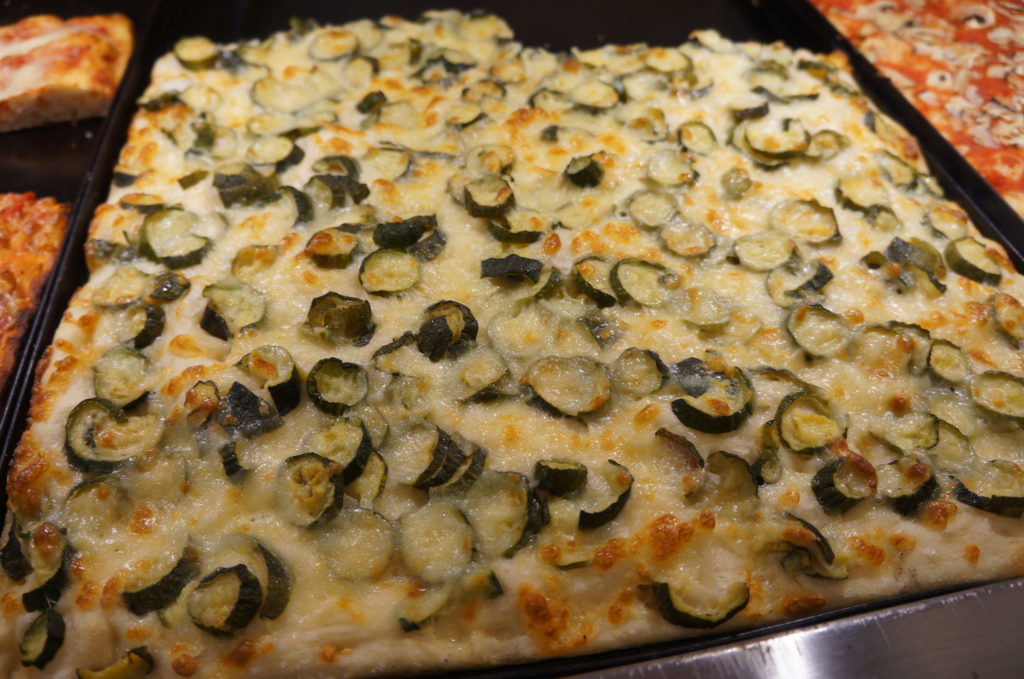 Pizza in a cone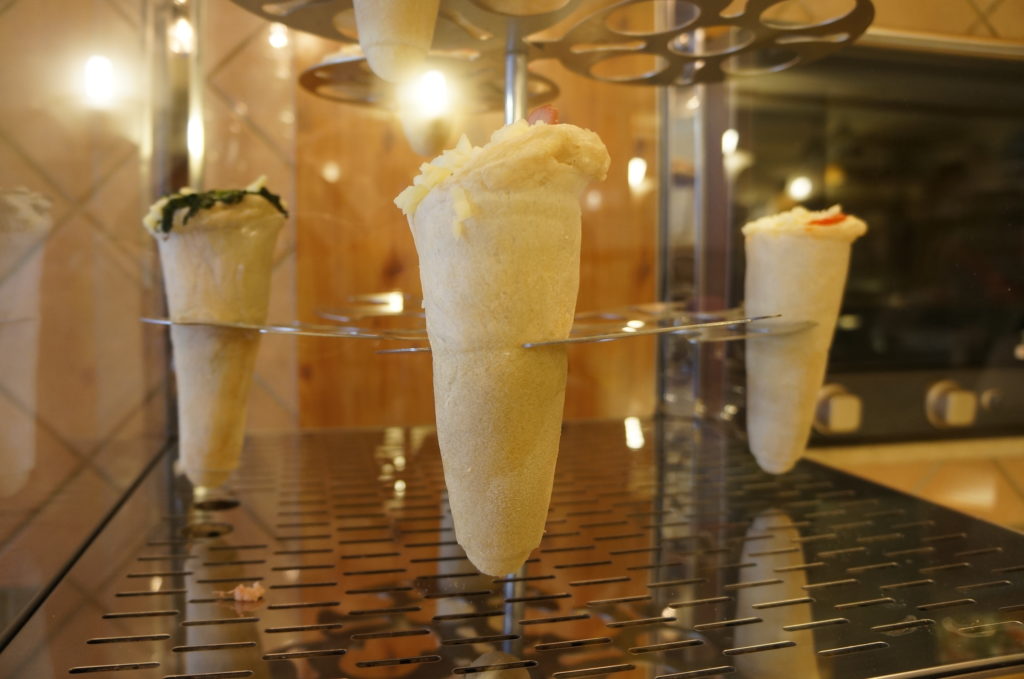 Later, Bobs mom, Bridin, and I had an excellent dinner at a random local place. Borgo pio has been very lucky restaurant-wise. Bridgin had gnocchi in a pesto that would make American pesto hide its face in shame. I had osso bucco, which wasn't as hot as I would have liked, but was nonetheless spectacular.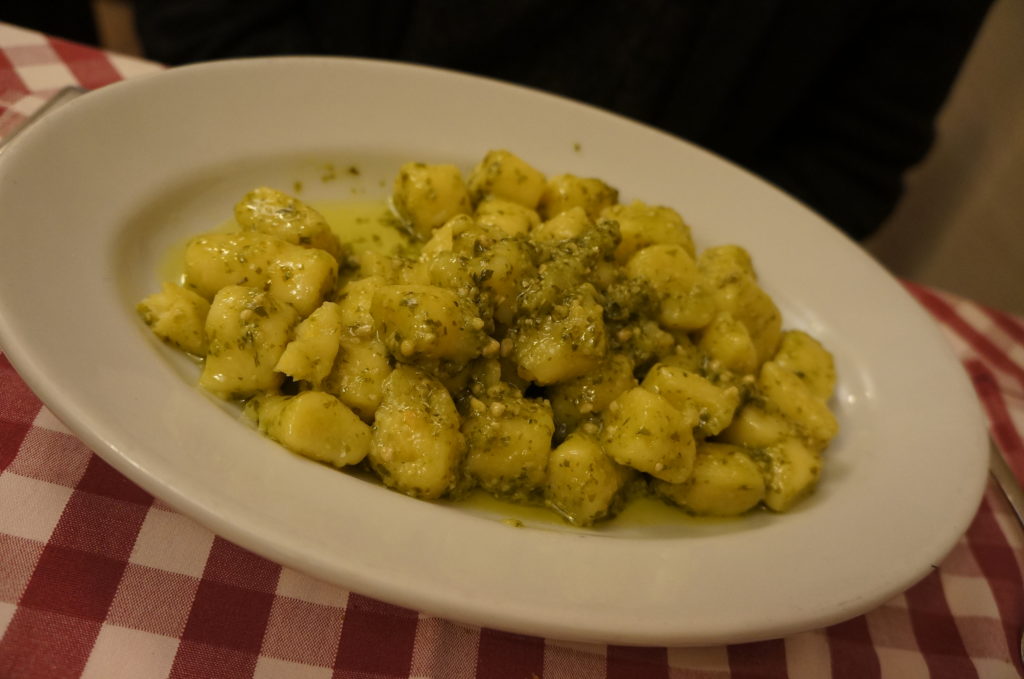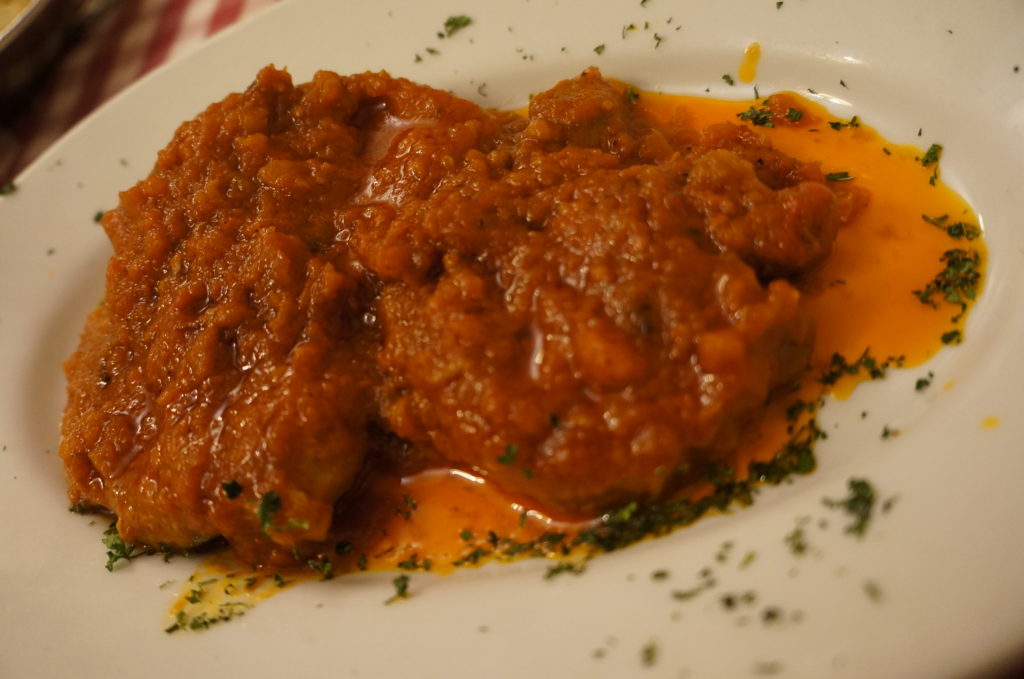 Then we took Uber to such a desolate place our driver insisted on going to check it out before he dropped us off. I loved the driver because he spoke Spanish and we communicated perfectly in a sort of Spang-talian. It kind of screwed me up because now my Italian keeps lapsing into Spanish.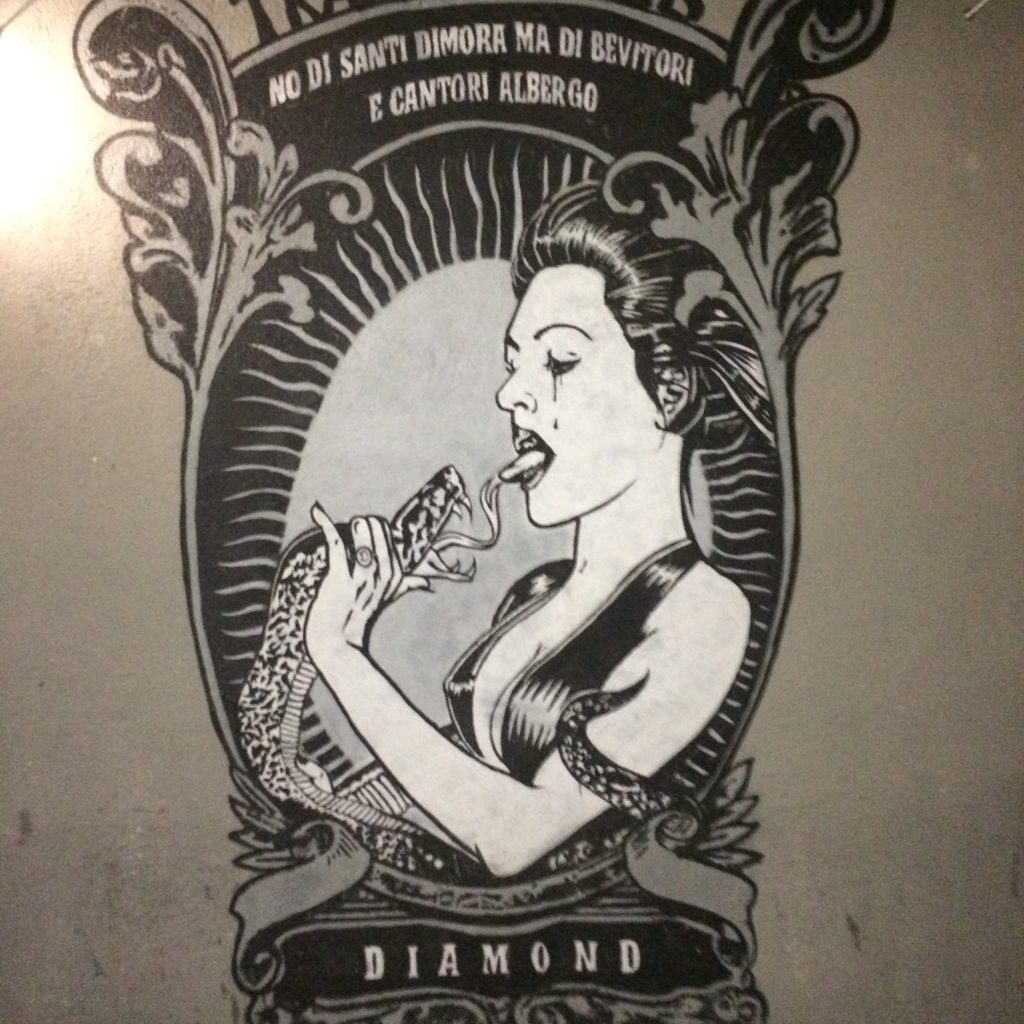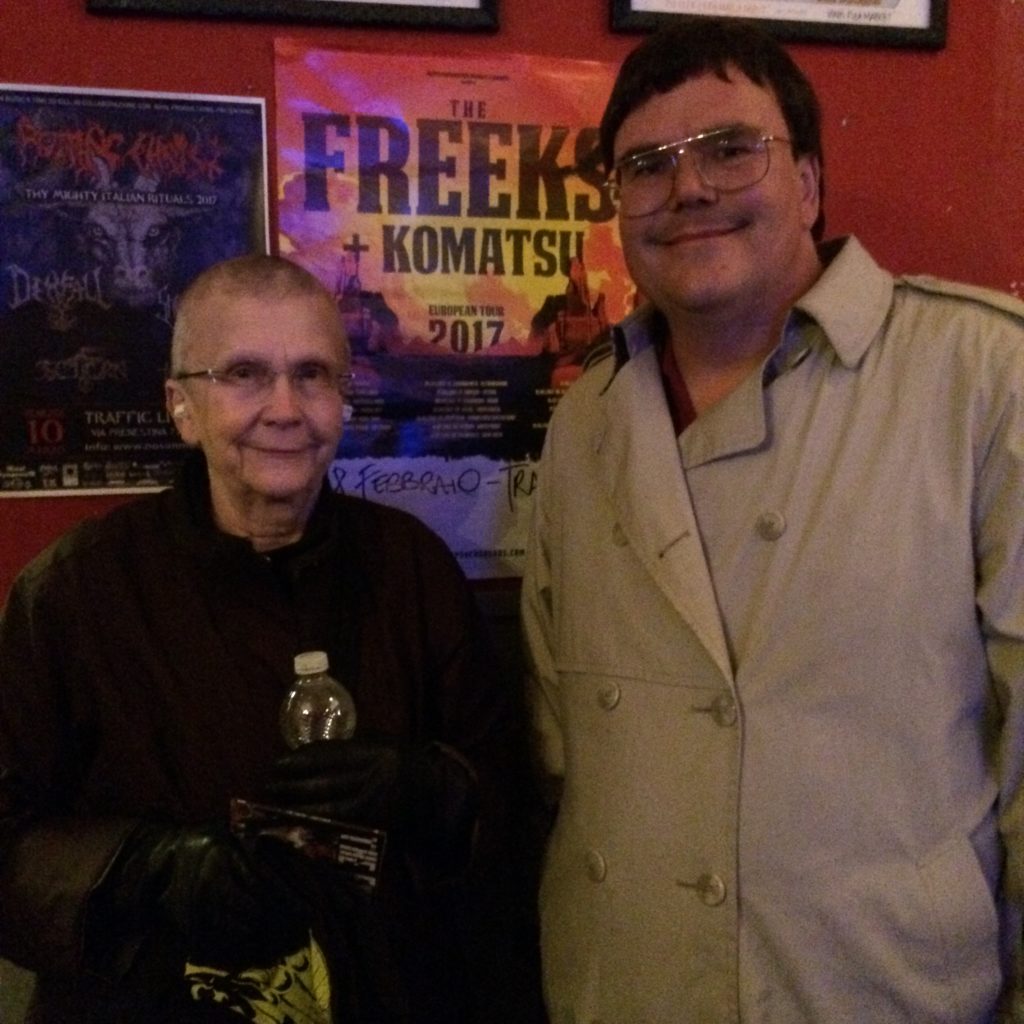 The club was cool, if a little small. Komatsu, the Dutch band that's opening for them on this tour are very clean and tight. Heavy rocking. The Freeks were fantastic. I think the band challenges Bob, and having Jonathan there gives him a solid place to jump off of. At one point the band was doing their slow spacey prog rock and Bob was drumming fast and intense. Bridgin told me it was like the drums were our heartbeat. From the outside our bodies appear slow and placid, but inside our hearts are going a mile a minute.