I never did finish posting my Seattle trip. It's hard having 2 blogs. One always suffers. But before my next trip, I figure I'd better write a little something about my last trip.
Bob flew in and met me at our airport hotel on Sunday. Anne Pancake, my best friend since forever, picked us up with her daughter, Zola. When Karen and I got back into her car after our dog rescue misadventure, Karen asked me, "If you had been able to take that dog away from that guy, what the hell were you going to do with it?"
Without skipping a beat, I replied, "Give it to my friend Anne. She loves animals. True to form, when I told her the story Anne said, "Oh, I would have loved to have a little Jack Russell!"
We went to Serious Pie for lunch, part of Tom Douglas' empire. Their wood-fired pizzas are just so damn good. It is always one of my first stops. We shared the Soft Egg, Prosciutto and Arugula Pizza, and one with morels and asparagus. Amazing.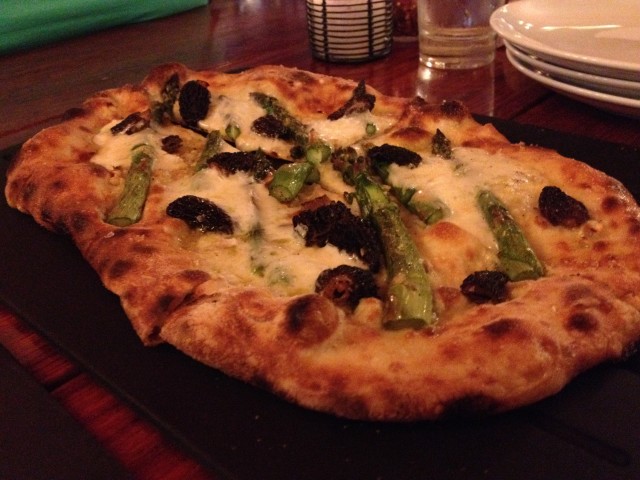 Tom Douglas' Magnolia bakery next door is famous for their triple coconut cream pies. Luckily, Serious Pie has added it to their menu.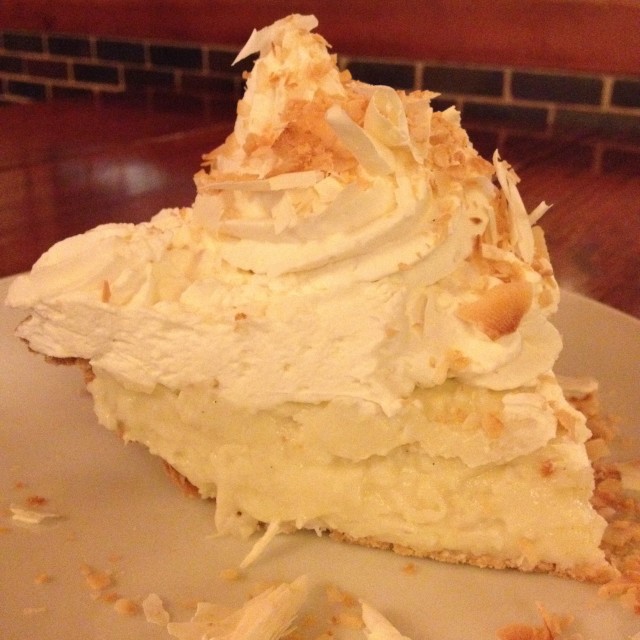 Anne's whole family, her, husband, Ed, and daughter Zola are all massage therapists. We went over to their place for a spa day. Anne has a big warm pool she uses for Watsu. It's a trip. She puts a float behind your neck and under your feet, then gets behind you and hooks he arms in your arms and slowly swishes you back and forth, then does a bunch of other movies that made me kind of feel like a mermaid and kind of like a baby. It's very relaxing and a nice low-impact treatment for people with pain, bad joints, disabilities, and probably the elderly.
Then it was Bob's turn in the pool and Ed gave me a relaxing massage. The whole time he talked about my health and the benefits of what he was doing, and I have no idea what he said. Bob came out of the pool early. Anne said he is so flexible she was too rough on him. But later Bob told me, "Her hands were on my shoulders, and all of a sudden I felt a third hand! I didn't know if Ed or Zola had gotten in the water and it freaked me out."
I asked him if the third hand was in the small of his back. He nodded and I laughed, "That was her foot!" She did the same maneuver on me. She dropped us off at our new little hotel that was closer to downtown. Old and cozy, in a neighborhood half gentrified and half the stomping grounds for the homeless.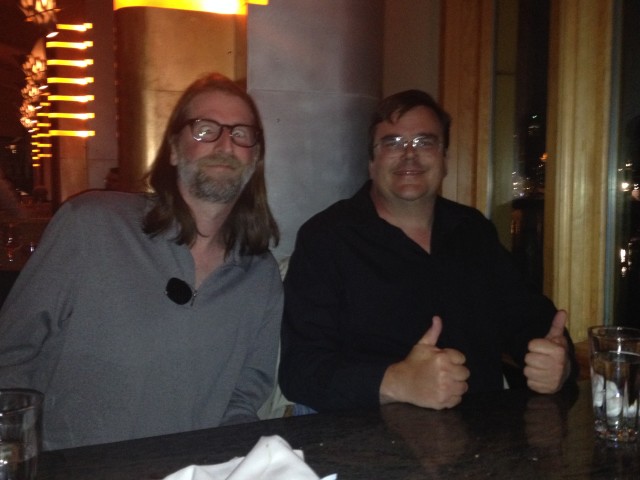 Bob's Clawhammer bandmate, Rob and his wife Lisa happened to be in town. They invited us to Anthony's Pier 66 or dinner. The view was gorgeous. Since they were treating, we let them pick some dishes to share. We enjoyed a strawberry salad, a poke dish, scallops, and a seafood pasta.
We walked home along the water. It was a beautiful night.