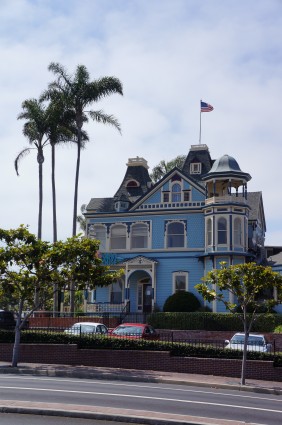 This weekend Bob's mom, Bridin, took us to Carlsbad for a 4-day beach vacation. Best known as the home of Legoland, Carlsbad also features 7 miles of beach, a cute little village with some great eateries and great surfing.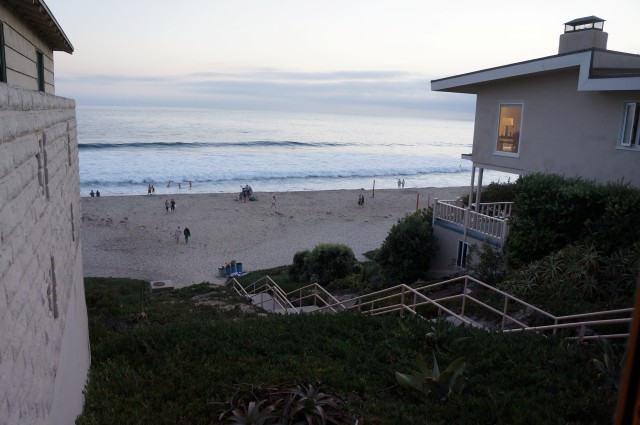 We arrived at the Hilton Garden Hotel around 4pm. It's kind of a cross between a hotel, a residence inn and a motel. The room is large and clean and the hotel is quiet. It's directly across the highway from the beach. It is raining, wouldn't you know it. Boo. After settling in, Bob, my mother-in-law Bridin and I went to look for Vigilucci's Italian. We came across Vigilucci's Steakhouse first and everyone was ready to eat. I tried to stop it, because she's a vegetarian, it looked pricey, and because I was wearing the only warm thing I had – a Harley Davidson sweatshirt. But it is ruder to argue than to be treated to a fancy dinner, so in we marched to the white tablecloth restaurant.
We started with a fantastic caprese salad – 3 towers on heirloom tomatoes, basil and big balls of fresh mozzarella. Bridin found a lovely butternut squash and walnut tortellini and Bob ordered vodka penne with shrimp. Although the tortellini were first rate, the vodka sauce was slightly bland. My papardelle was a mixed bag. The cream sauce was delicious with just a hint of brandy. The serving of papardelle was too generous, so the delicate pasta clumped together, and the scallops were bland. Still, the sauce made for a semi-successful  plate. I know am being much tougher on them than usual because the food was so expensive.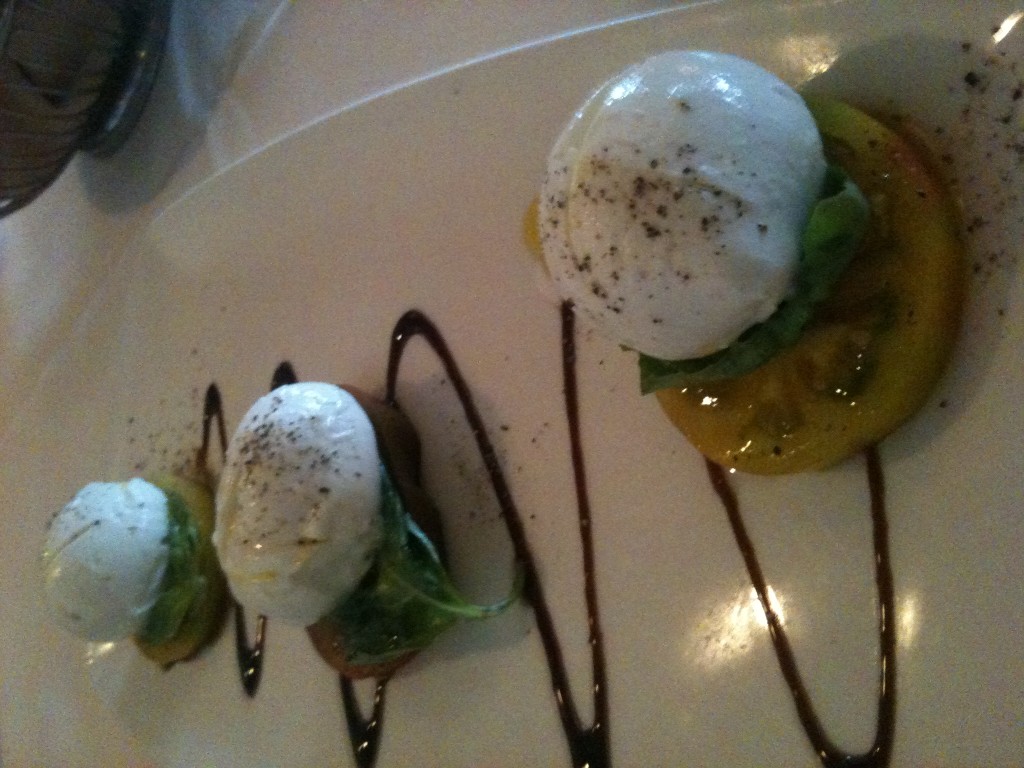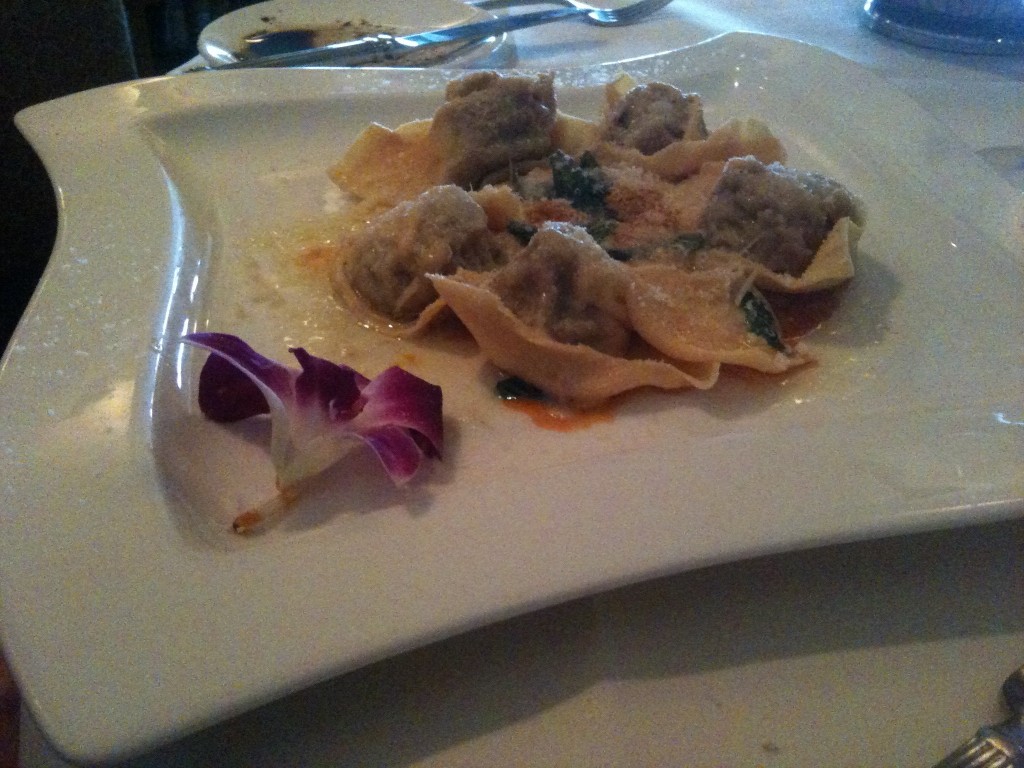 Sometime in the night it stopped raining and the next day we were ready to do some exploring.