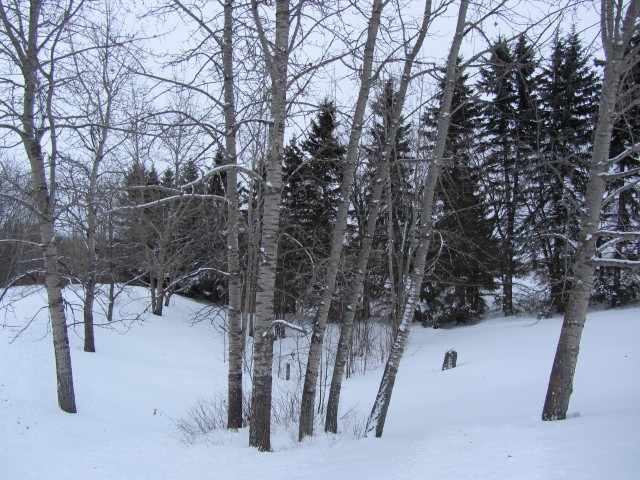 We flew into Edmonton Sunday night and had a nice family dinner of comforting chili made by Maureen. I had sworn all the way there I would not complain about the cold. I walked out into the snow on my first day in expecting to be miserable, but thanks to temperate weather and careful layering, it wasn't so bad.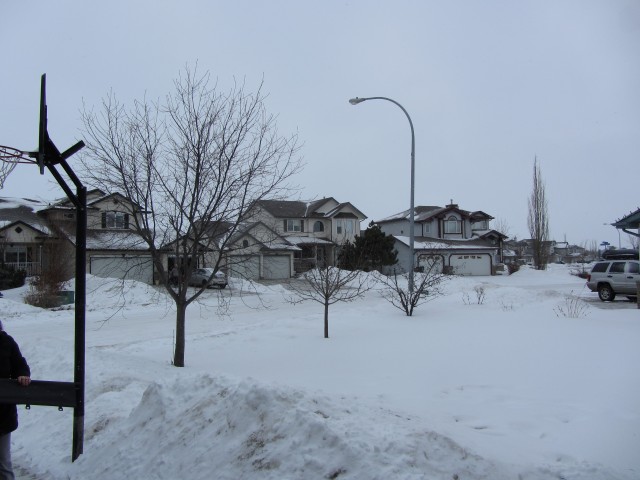 I offered to take everyone out for brunch. I had been advised to try the Sugar Bowl near the University, but the line stretched down the block – in the snow. Hatfields, just a few doors down had an equally long line, but it was along an indoor hallway. We queued up at Hatfields. It was a quaint, if crowded, spot with little stained glass sculpures separating two rooms. The eggs benedict (or bennies as they are called here) were made with back bacon.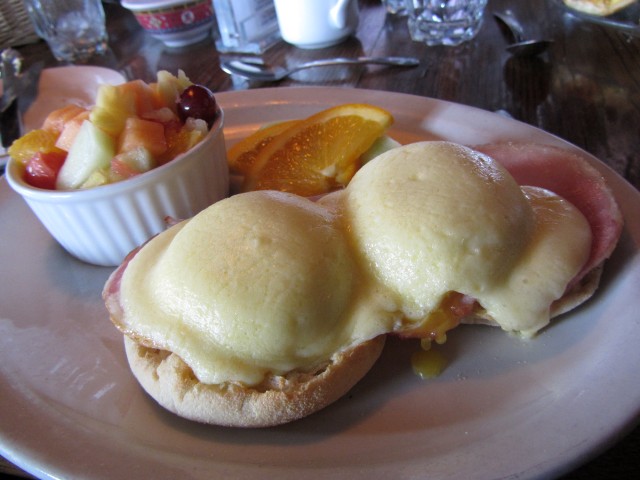 Even though the Sugar Bowl is famous for their cinnamon rolls, Hatfield's boasted "Edmonton's favorite" so we had to check them out. One was big enough for the table to share.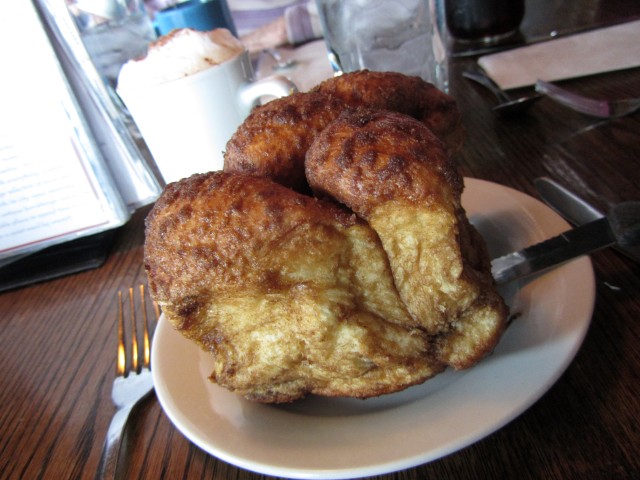 My cousin enjoyed her quiche and everyone else had some variation of eggs. Come time to pay, and my card was declined! In the rush I had forgotten to notify the bank I was leaving the country. So Mom paid, and I took a lot of ribbing.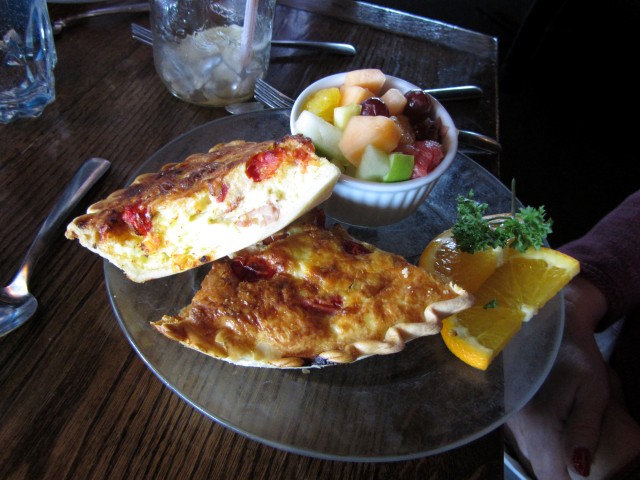 That evening everyone gathered at Olga's, who had made a ham and scalloped potatoes. They live in a more rural area. It was nice to see Alphonse and Angelle (Gelly). Sitting around the table late into the night, I learned a lot more about my family.