Vicky and George, first generation Greeks Have moved locations several times. Vicky's is elegant and clean, with a warm, homey vibe. Pierre and Olga' grand-daughter also happens to work there as a server.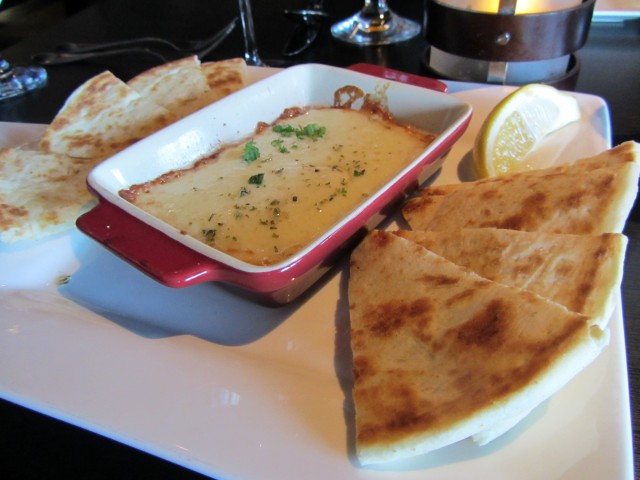 We started out with Saganaki, a baked cheese dish almost like queso fundido, and keftedes (meatballs).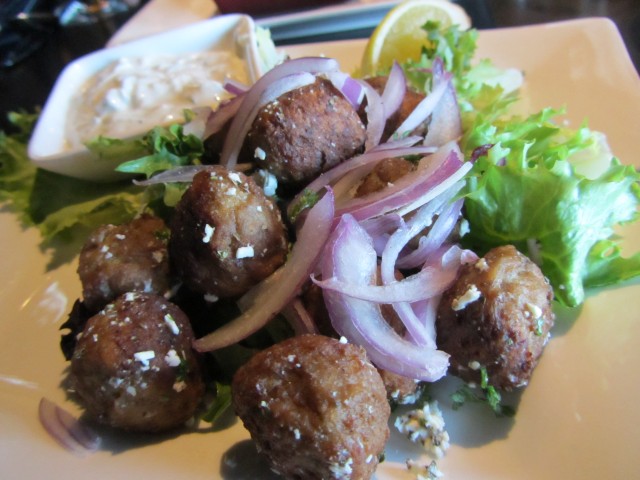 As long as we were in a Greek place I ordered souvlaki, which was delicious, though Pierre's lamb chops looked fantastic. Olga had a perfect salmon, and my mom ordered veal breaded and baked with ham and cheese. Even though it's a common way to serve chicken, the cheese just didn't seem to go with the veal.