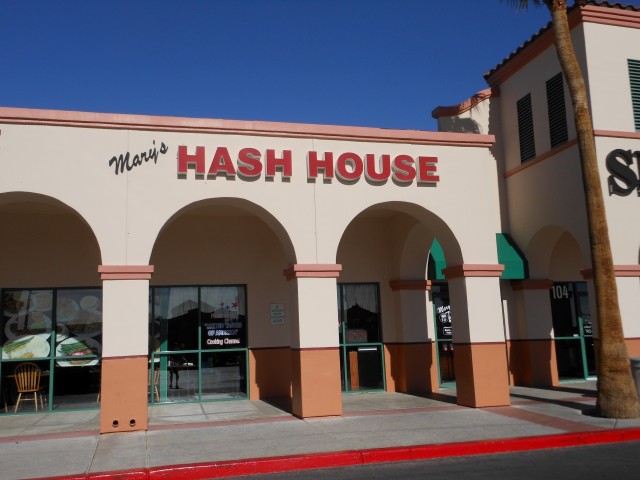 Saturday there were no workshops and my flight wasn't until the evening, so we decided to go to Red Rock. We stopped for breakfast at the Roadfood-reviewed Mary's Hash House. It is not to be confused with Hash House-a-Go Go, a chain that serves Claim Jumper-sized portions.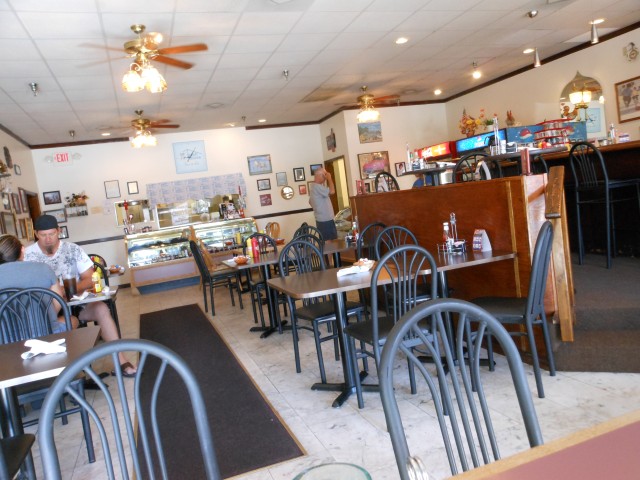 They not only make incredible breakfasts, but they make their own jellies. I tried the prickly pear, which wasn't my favorite, and passion fruit which was mind-blowingly delicious.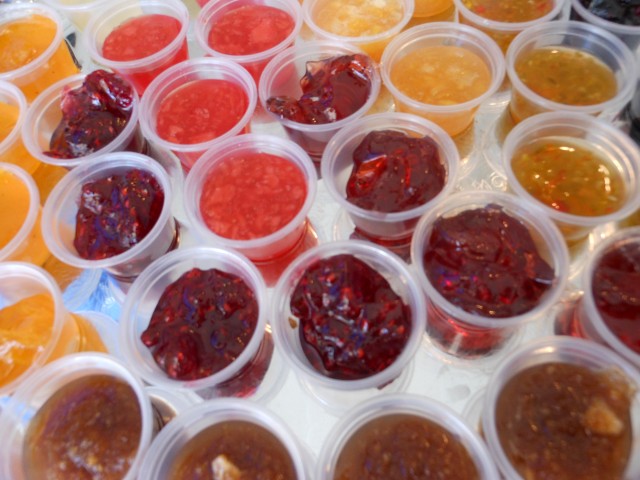 I ordered the mixed hash with corned beef, steak, ham, and whatever other meats they had.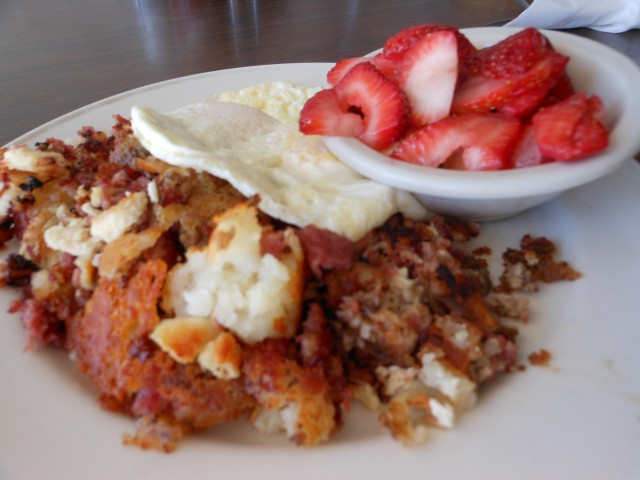 We drove around Red Rock and did a little walking around. The redness is caused by rusted minerals. We lost the trail at one point and ended up surrounded by cacti.
I went to the and ate at The Beat Cafe. I tried the "Slap and Tickle" a peanut butter and jelly sandwich with bacon and jalapenos. I asked for it grilled. A weird sandwich to close out my weird weekend.