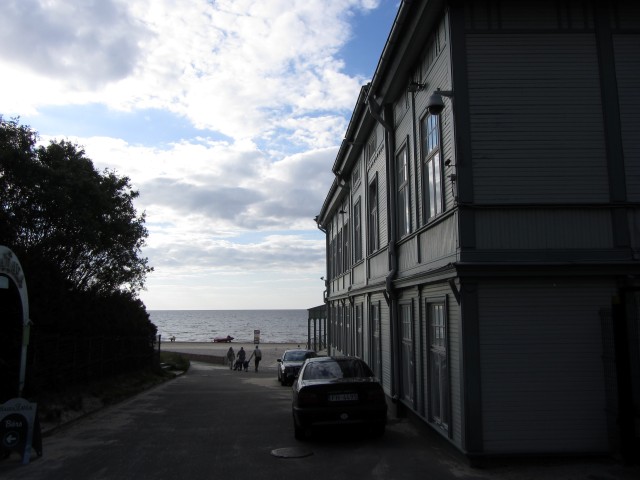 Jurmula, roughly translated as "by the sea" is a collection of towns along 30 metres of the Gulf of Riga. We spent a fantastic and rejuvinating three nights in the small resort town of Majori. The Jurmula Hotel and Spa has 2 swimming pools and 4 saunas, and the idea seems to be to get as hot as you can get, then as cold as you can get. There are places to rub yourself with snow or with salt. There are waterfalls and blasting jets. There is even a swim-up bar.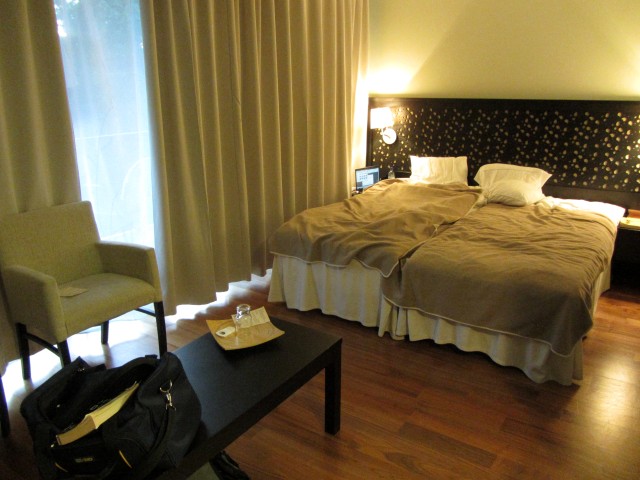 Massages are available in full-body or in zones. I had a neck, a back and a foot massage. The neck and back guy kicked my ass, which I'm sure my tight muscles needed. I also got a hair masque, which made my hair silky-soft. As with most places in Europe there is a complimentary breakfast.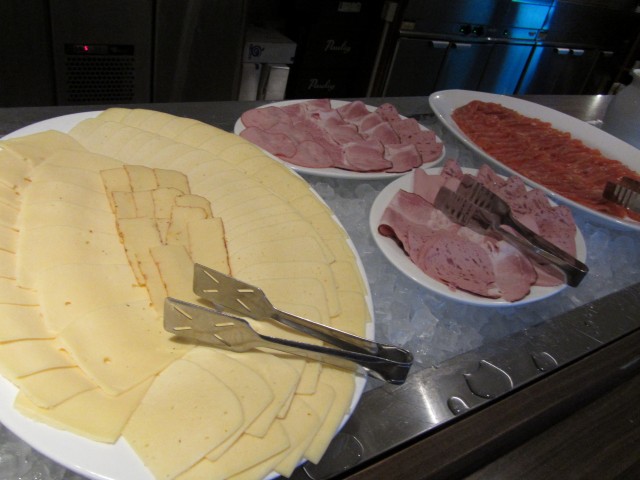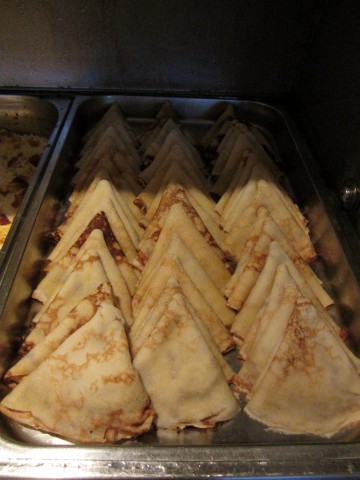 There are lots of cute little shops on the boardwalk. It appears that amber is the biggest export in the country. The second is fake amber.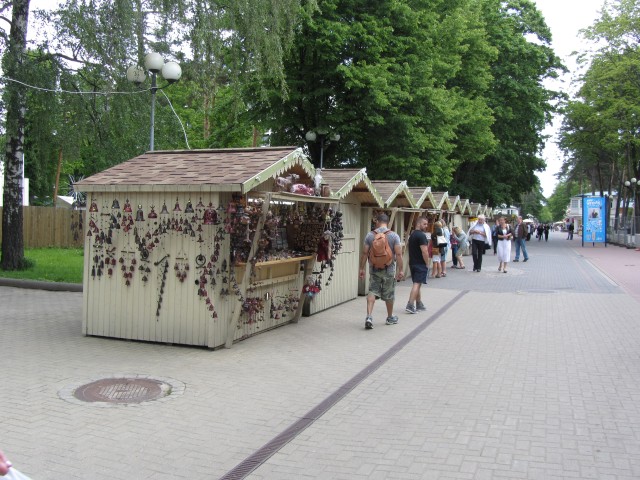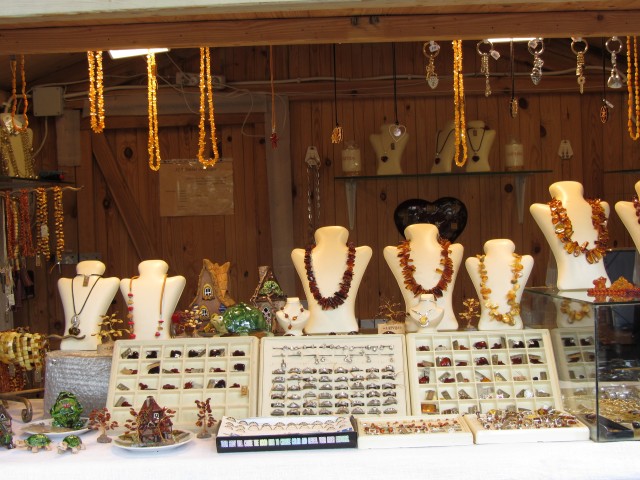 Again, we have lucked out with excellent restaurants. We got pizzas twice from Majorenhoff, which also weirdly serves sushi like many Italian places here.
One of our most interesting meals was at an Uzbekestan restaurant. It seemed to us to have Turkish, Greek and Middle Eastern influences. There was a lot of lamb on the menu.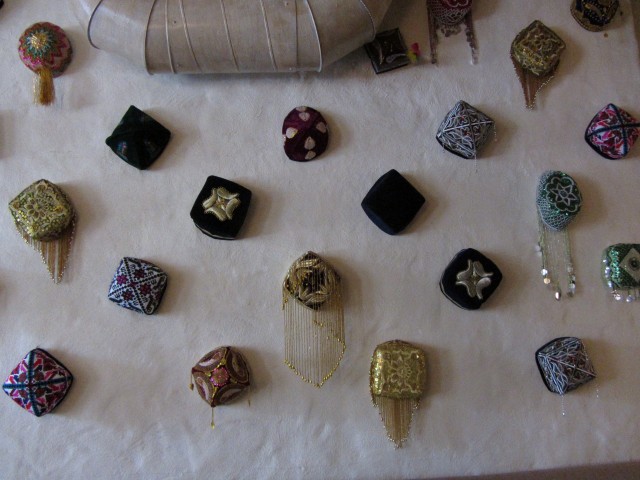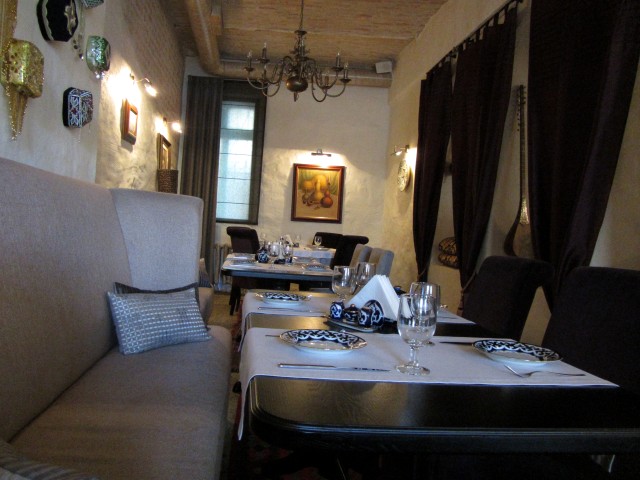 Chicken shish kabob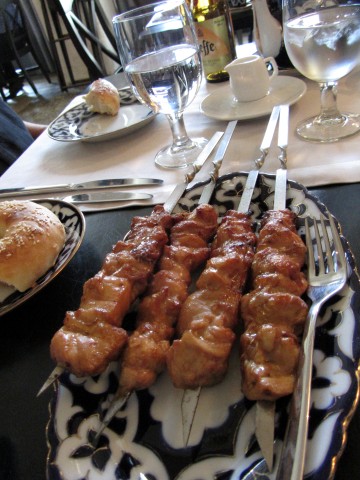 Eggplant stuffed with cheese and nuts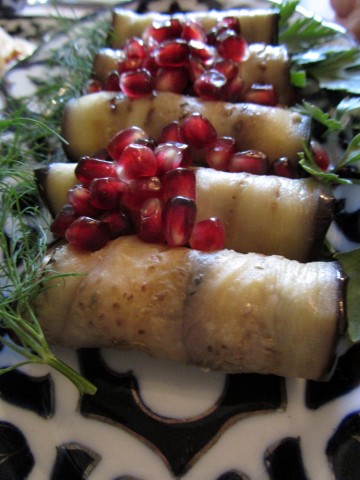 The lamb "ribs" were disappointingly overcooked because everything else was delicious.